Mila Kunis And Macaulay Culkin Break Up Reasons Revealed
After 7 long years of silence, Mila Kunis has finally revealed what she did with her ex-boyfriend Macaulay Culkin. In a recent interview, we got to learn the real facts behind the Mila Kunis and Macaulay Culkin break up, you too read it…
Mila Kunis And Macaulay Culkin Break Up Confession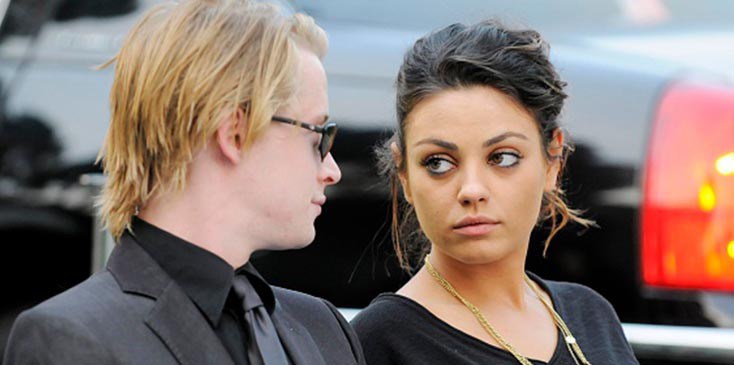 Mila Kunis took the charge when she admitted that it was her fault for the demise of her past relationship with Macaulay Culkin in an interview with Dax Shepard on Monday, July 23. The actress had dated her former boyfriend for almost nine years and then call it off. According to Mila Kunis, it is her to be blamed for the terrible breakup. She said,
"I had a horrible breakup. I had a horrible, horrible, horrible breakup. I f'ked up. I was an a–hole in my 20s and I'll be the first to admit it. And that's kind of something that took me a long time to come out and be like, 'Yeah, you know what? I was a d–k,' and accept it. And I own it now. It's f–ked up what I did and it's f–ked up how I did it. When I got to be single, I said, 'I just need to figure myself out. I genuinely need to know why I did what I did and, like, regroup myself as a human being."
She, however, didn't reveal what she exactly did to the poor guy but she pretty much made it clear that she was the one who wronged there.
Seeing her taking the blames, Shepard asked, whether or not she feels guilty about what she did. To which the actress replied,
"You know, it's been so long. Like, I feel like enough time has gone by. … Everybody kind of forgave everybody for what went down."
Mila Kunis had dated Culkin from May 2002 to January 2011.
Mila Kunis And Ashton Kutcher Relationship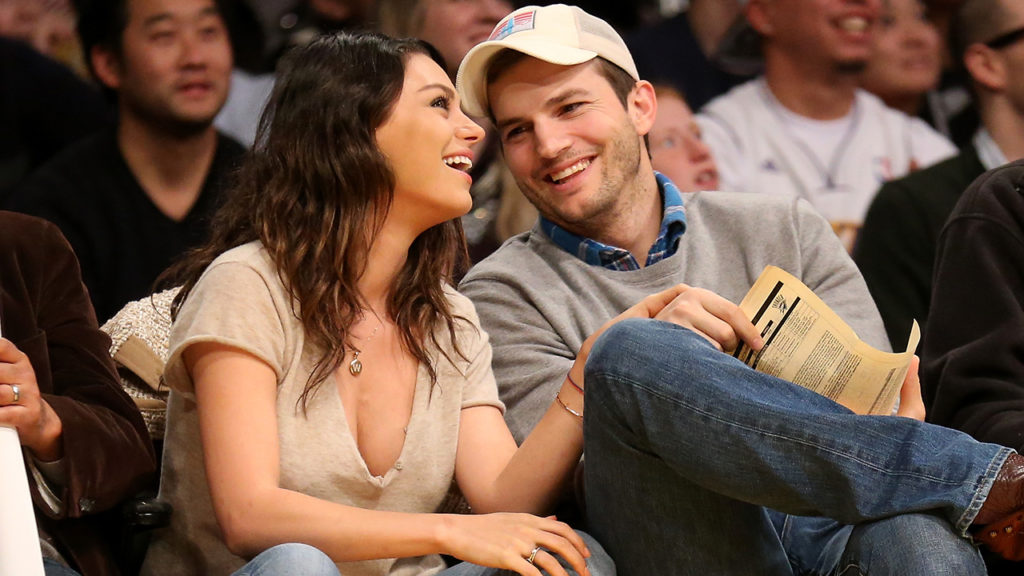 Later, in the interview, Mila talked about how she began dating Ashton Kutcher, That 70s show' Kelso. She revealed that her husband, Ashton, had invited her to his house for a housewarming party where his plan was to set her up with one of his friends. However, his friend didn't show up that night and it gave both of them the chance to get close together. They both begin their journey as "Friends with benefits" and then fell in love, got married in 2015, and now have two kids together.  She said,
"He was trying to set me up on a blind date, I wasn't aware of it, I was at his house for a housewarming. The person got delayed at a wedding, didn't show up, I didn't even know this was happening. That was the night that he and I hung out, so to speak."
She further said,
"This was the first time that I spent the night at a guy's house."
And now, as we all know, they both are happily married with two children, 3yo daughter Wyatt Isabelle, and1yo son Dimitri Portwood.