Traveling to Sikkim – The Art, Craft, and Culture of This State Will Leave You in Awe!
People are familiar with the beauty of Sikkim. This north Indian state receives umpteen travelers every month who visit the state to enjoy the natural panoramas and spend time in the snow covered hills.
The charms of Sikkim are not only limited to its physical appearance or geographical location of Himalayas. You can feel magic even in the beautiful culture, unique art and craft of the state. Only a few tourists know about this side of Sikkim but, those who pay a visit fall in love with its art, craft, and traditions as well.
Are you planning to visit Sikkim soon? If yes, then knowing a bit about Sikkim can be helpful for your trip! Nah, we are not going to talk about the places of Sikkim. Rather we will discuss festivals, traditions, music, dance and art which form the real essence of Sikkim.
Culture and Traditions of Sikkim:
The language of Sikkim:
Nepali is the main language spoken in the north-east state of Sikkim. You won't find many people with Hindi speaking abilities in the region. Some other prevalent languages are Kafle, Limbu, Lepcha etc.
Dance in Sikkim: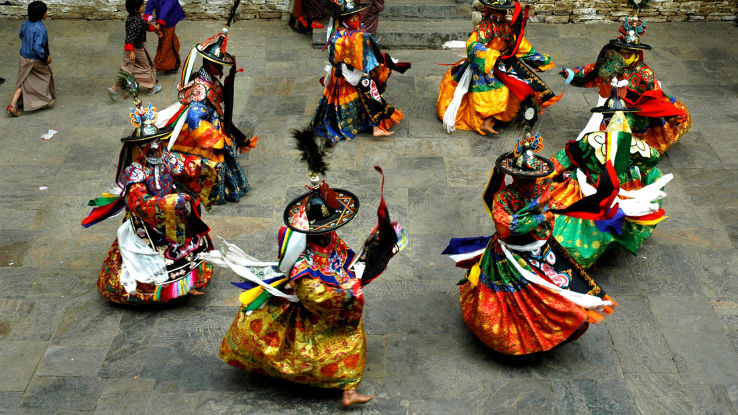 The dance forms of Sikkim are very peculiar from the rest of India. The performances accompanied by special musical instruments, chanting, masks, and colorful costumes become even more enchanting.
The various dance forms are used to celebrate the prosperity and harvesting period of the state. Apart from it, some specialized dances are also performed to please god and for Thanksgiving to gods during the main festivals.
The amazing thing is that monks perform these dances. Some of the chief dance forms of Sikkim are Lu Khangthamo, Rechungma, Gnungmala Gnunghey, and Kagyed Dance.
Festivals of Sikkim:
The rich celebrations of Sikkim lure visitors to buy Sikkim tour packages. The Sikkimese people celebrate all the main Indian festivals with great enthusiasm. Apart from these regular celebrations, the Buddhist religious committees also celebrate some regional festivals in Sikkim. Let's know about them.
Saga Dawa: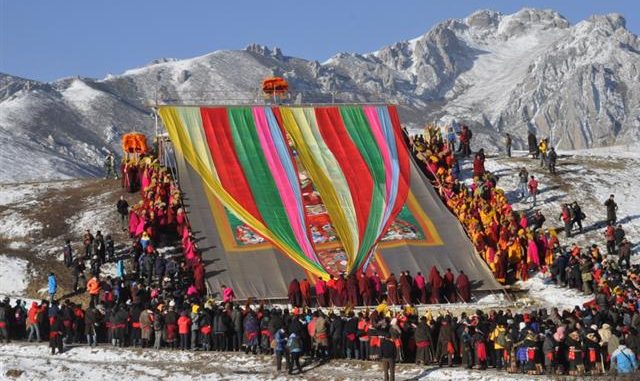 Saga Dawa is a special festival of Sikkim which is celebrated by Mahayana Buddhist people. During the three day celebrations, people offer prayers along with beautiful butter lamps in the monasteries. They celebrate the birth, enlightenment, and death of Lord Buddha in three days starting from the full moon day of the lunar calendar.
Phang Lhabsol: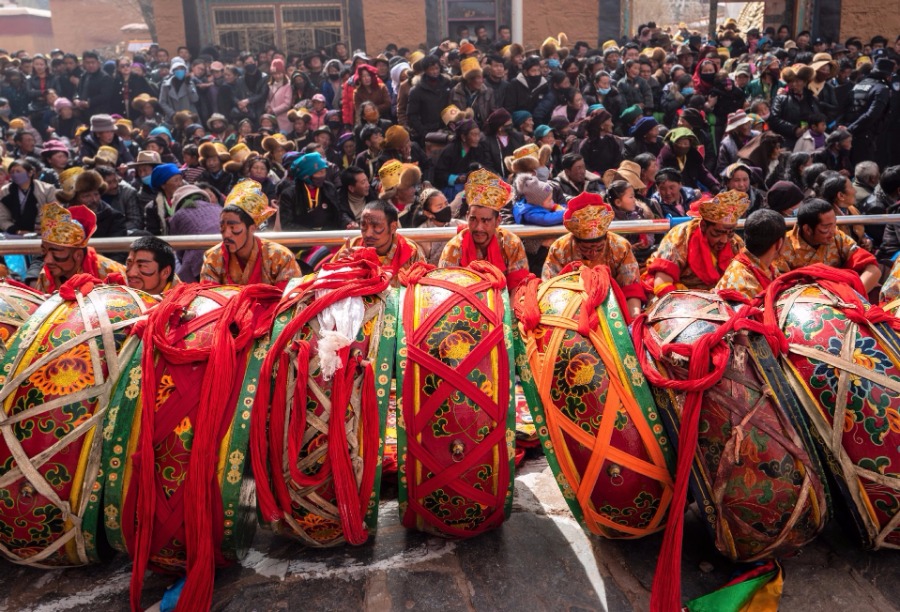 On this unique festival, Sikkimese people worship the power of Mount Kanchenjunga. The portrayal of guardian deity is done in a fiery manner having a red face with a crown of five skulls. Monks also perform Special Dances.
Losoong: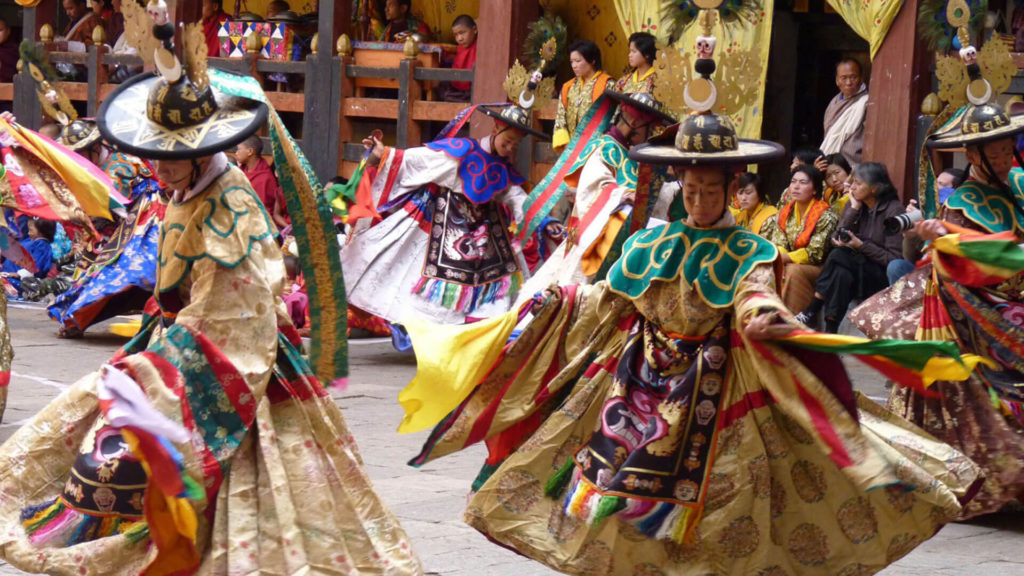 The celebrations of losoong start at the end of harvest season in the rural areas of Sikkim. A specialized dance called Chaam is performed to indicate the victory of good spirits over evils. The festivities are accompanied by archery competitions.
Hee Bermiok Tourism Festival:
This is one of the major annual celebrations held in the Hee Bermiok city which is situated near Gangtok. Since 2005, thousands of tourists come to this city to witness this vibrant carnival in May.
Art and Crafts of Sikkim:
Sikkim is the hub of age-old art and crafts. Sikkimese people strive constantly to keep their art and craft techniques alive.
You should buy these handlooms, carpets and other eye-catching artifacts as souvenirs while traveling to Sikkim. This is something which you can't miss on this trip. The crafts of Sikkim are famous worldwide, and people come here especially to buy these products. Read on to know about them.
Carpet Weaving: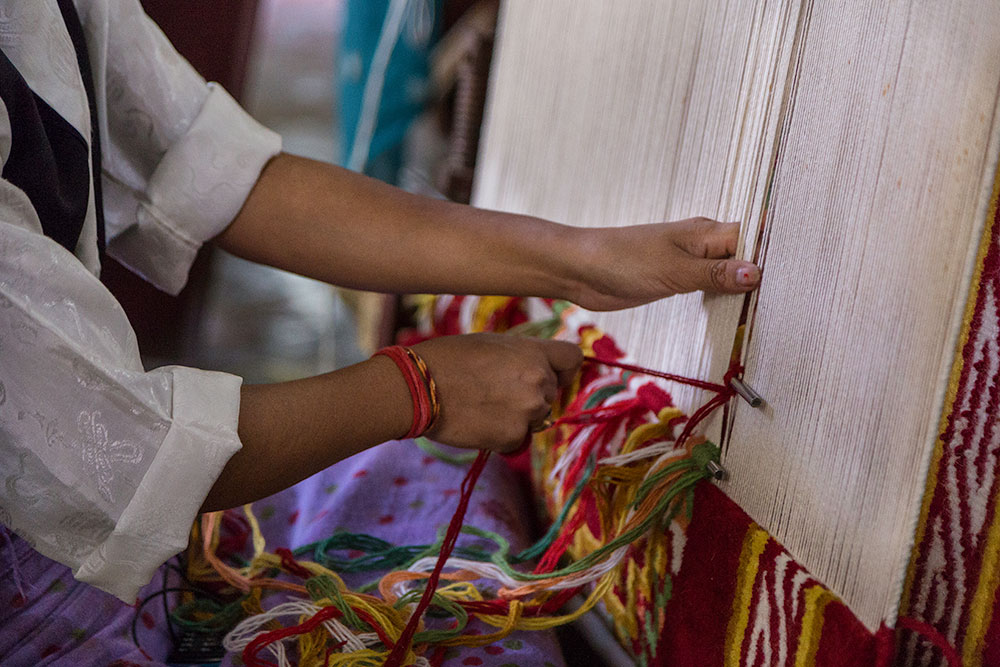 Carpet weaving is one of the oldest arts practiced in Sikkim. Bhutia community women hold expertise in carpet weaving as they are doing it for ages. They weave carpets with the help of a frame loom. The extensive task is performed manually. You won't believe it after seeing the beautiful designs and patterns of these carpets in the market.
Wood Carving: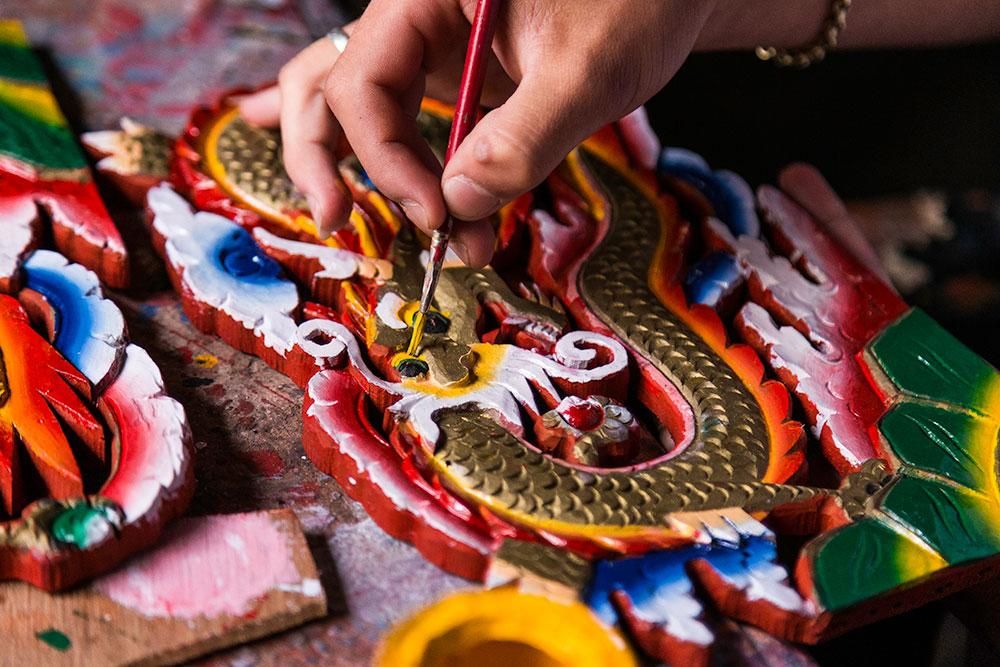 You can notice the examples of wood carving at every nook of Sikkim. These wood carvings are used to embellish the monasteries and important buildings of the state. Sikkimese people also use specially carved masks during various festivities. You can get wood and papier-mâché masks anywhere in Sikkim.
Thangka Paintings: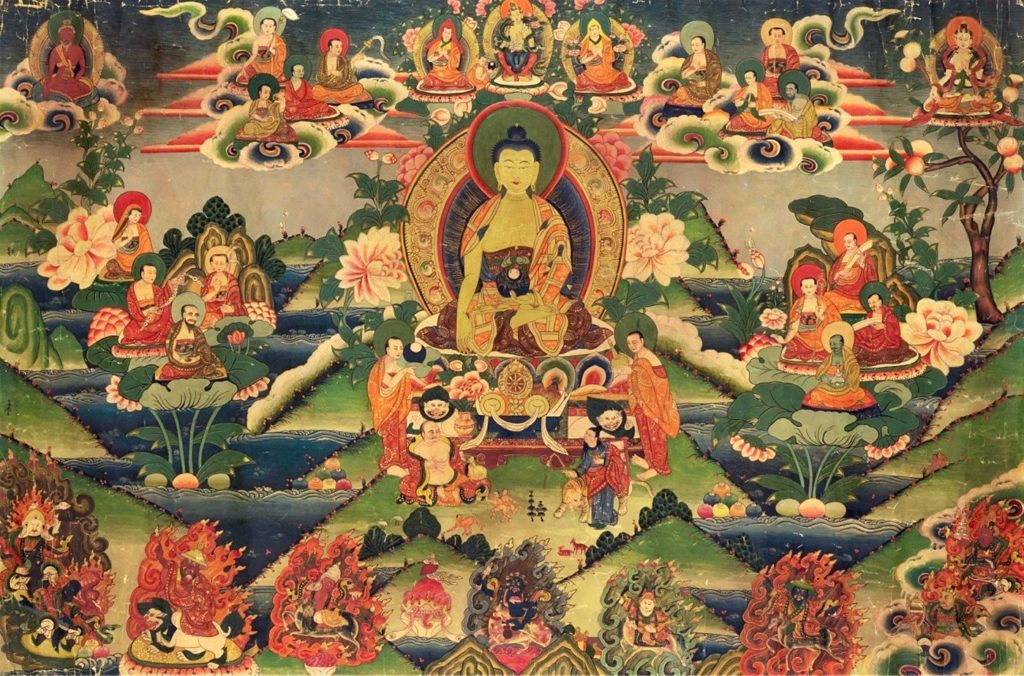 Thangka paintings are a unique art practiced in Sikkim. In the olden days, these paintings were the only source of spreading Buddhist teachings across the state. The artists create these special painting using cotton canvas and silk frame.
Thangka paintings mainly depict the images of deities and gods, special Buddhist preaching and other religious stuff. We can see a stronghold of religion on these paintings as in earlier times monks used to draw them. Now, people from all over the world buy these paintings.
Handicrafts: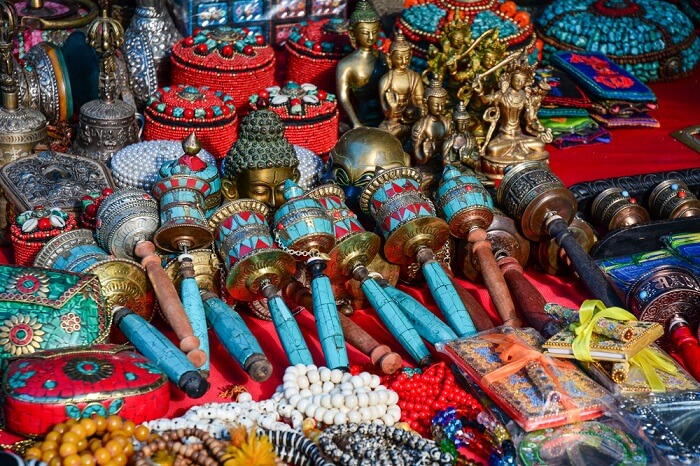 Apart from these things, you can also find various handmade products sold by Sikkimese natives in the markets. You could find woolen blankets, bags, shawls, and jackets with different local patterns.
A collection of dolls, garments, leather works, batiks etc. are the specialty of Sikkimese art. You can buy most of these products in the local markets at a reasonable price.
Music in Sikkim: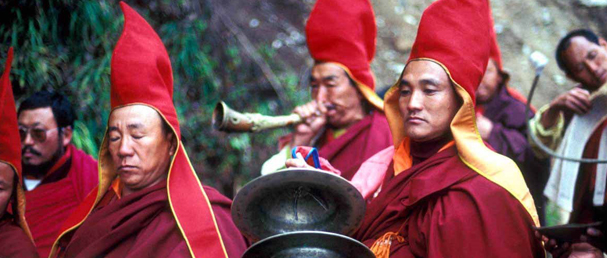 Nepali rock music with a western beat is the favorite of Sikkimese people. However, you can also hear the other India music including the Bollywood tunes into the Sikkim houses. But, the Nepali beats touch the heart of Sikkimese the most.
The tunes of these songs will also enchant you even if you can't understand the lyrics. Yes, that's the attracting power of these melodies! Some of the traditional musical instruments of Sikkim are Susira, Ghana, Vandya etc. These musical instruments are also used in monasteries at the time of prayers.
So, Sikkim is home to many colorful festivals, dance forms, art, and craft. Book your Sikkim tour package soon to explore all of these on your own. And hey, don't forget to share your views about your visit and how you felt after viewing the rich culture of Sikkim. Have an awesome trip!