5 Styling Tips For Your Monogrammed Bag
Having a designer bag requires careful selection and a significant monetary investment. Some also need to acquire the services of a professional shopper to have access to limited edition signature items and pay a premium price for them. Because of the investment required in purchasing a designer bag, they're widely considered treasures to have in one's wardrobe.
As their prized accessories, many bag owners seek ways to put their personal touch on their designer bags. One of the most popular ways to do so is monogramming, a term that refers to the art of embossing or engraving a person's initials on an item's surface to customize them.
Monogramming can be done on many items such as glass and silverware, jewelry, and other accessories. You can even have leather bags monogrammed with your logo and initials. After which, you can style your monogrammed bag to make it suit your attire or give it a unique character with an attractive aesthetic.
"Weekender bag from Von Baer"
If you'd like some tips on how to style your monogrammed bag, here are some suggestions you can consider:
Add Gemstones Or Metallic Beads For A Bedazzled Look
Adding bedazzling elements such as gemstones and metallic beads is a great way to complement the monogrammed design on your signature bag. These additions can enhance your bag's visual quality without significantly altering its original design. Furthermore, you can choose to go light or heavy with the accessories, depending on what look you want to achieve.
To bedazzle your bag, you can lay out the stones and beads to form a pattern or design on the sides of the handle and strap of your bag. You can also use them to highlight the monogram and make it central to your bag's design.
Wrap A Designer Scarf Or Twilly On The Bag Handles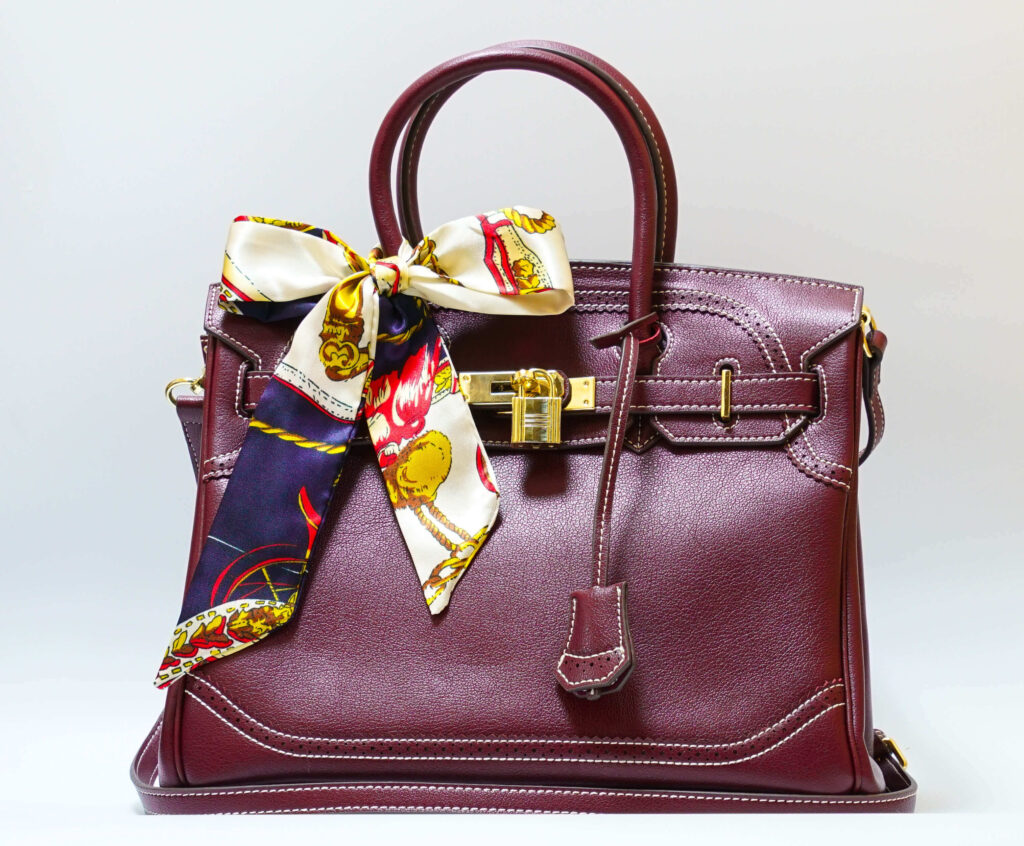 Are you fond of scarves and twillies? Then, you can use them to accentuate your monogrammed bag. Signature scarves add an elegant visual element to a designer bag, and the look it creates works well with formal and casual wardrobes. Furthermore, twillies and scarves make for easy and convenient bag accessories that you can add anytime, provided that you know how to wrap them beautifully on bag handles.
To do so, start folding your scarf to form a long, thin ribbon. Twillies, on the other hand, are ready for wrapping as is, and you can skip this step if you're going to use them to accessorize your bag. Then, knot one corner of your scarf or twilly to the base of one bag handle and wrap the rest of the material around it. After the handle is fully covered, you can secure the other end of the scarf and twilly by tying a final knot on the other end of the handle.
Aside from this style, you can also explore other ways to decorate your bag handles using scarves and twillies. You may need to allow time to practice and try out many looks and styles, but it's a great way to expand your options for accessorizing your designer bag.
Attach A Guitar Strap
Have you ever imagined using a guitar strap on your bag? If so, it's a great way to make your bag look unique and exciting. Guitar straps are thick, colorful, and durable, making them perfect for various types of designer bags such as totes, handbags, satchels, bucket bags, messenger bags, or duffel bags. Moreover, attaching a guitar strap can boost a signature bag's functionality since it'll have a longer strap to put over one shoulder. This function is ideal if the user wants to carry the bag hands-free or if the bag is too heavy or bulky to be taken by hand.
If you're fond of DIY projects, you can consider attaching the guitar strap to your bag on your own using a pair of pliers and metal buckles that would match the metal details in your bag. It may also require some stitching, which you can do by hand or machine. However, a professional can also do this customization for a fee.
Adorn With Fun Bag Charms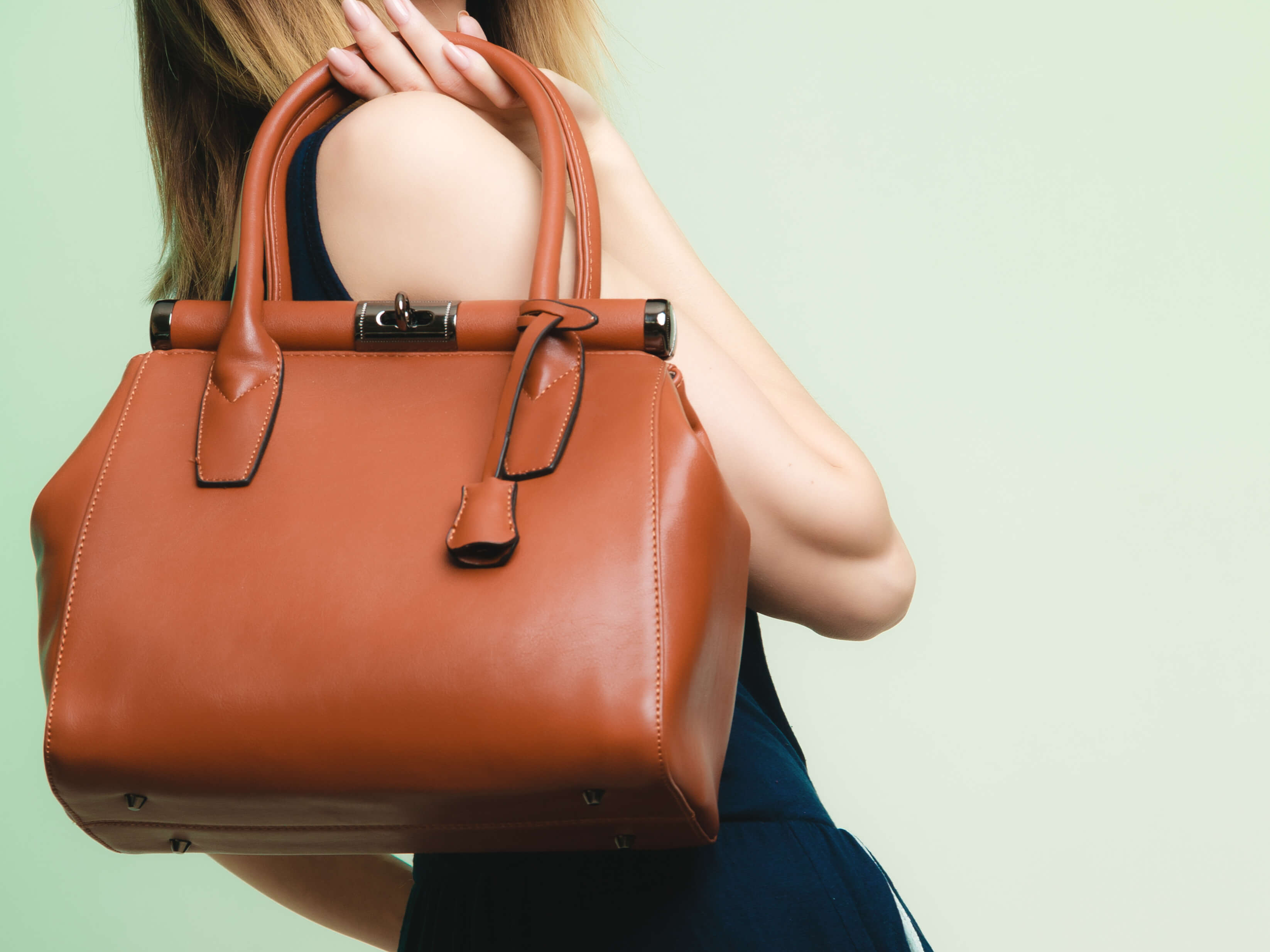 Are you fond of colorful, fluffy, or sparkly bag charms? Then, it's the best time to have fun and try them on your monogrammed bag. While many hesitate to add fancy bag accessories to designer items, it's an excellent way to add your personal touch and fashion sense to your wardrobe treasure. Moreover, your favorite bag charms can give your monogrammed bag a unique character that would make it stand out from others, which is why you should try them.
You can play with different textures to achieve your desired look, such as decorating a leather bag with a fur bag charm. The soft and solid surfaces make an exciting contrast that adds interest and aesthetic appeal to your bag. Meanwhile, you can also try dressing down in a signature bag with colorful cartoon character charms if you want to incorporate them into casual attire. The design possibilities are virtually limitless when it comes to using bag charms, and this is a great way to have fun with what you currently have in your wardrobe or add new pieces to your collection.
Switch To A Chain Link Strap
Chain link straps for bags are usually made of metallic materials, though some are made with a combination of plastic, acetate, and fabric. They also come in various lengths, sizes, and colors, making them a fun and exciting alternative to your regular bag strap. To do this, you can purchase chain link straps with clasps on the edges to make them easier to attach to your bag. You'll also need to consider your monogrammed bag's size and weight and pick a chain strap that would match it accordingly.
Conclusion
Monogramming your bag is a great way to add your flair to its design and aesthetic appeal. To further enhance and tailor your treasured items to your liking, you can also consider styling them by using various accessories such as gemstones, beads, straps, and scarves. You can also experiment with bag charms to quickly and conveniently give your bag a unique look.