Balance Workout And Vegetarian Diet Plan
We all know the struggles of working out and keeping the balanced diet to get the instant results we are aiming. Loads of sweats, injuries, and then giving up on so many dishes that we loved once, is quite hard. But do you know what is even harder? A vegetarian workout!
With the passing time, many people are realizing the importance of a healthy workout to stay fit. And gladly, most of them have plenty of choices to eat post workout. However, there is a myth that if you are a vegetarian or a vegan, the chances to get that perfect body slows down. But let us tell you this is not true at all and therefore, we used the word "myth".
At TrendMut, we care about all our readers and that's why we decided to write a blog exclusively for vegetarians and vegans who are currently working out, wondering if it will bring them the results or not. Here is the good news, YES, IT WILL! We have comprised a healthy diet plan for you that will certainly bring you the required results.
Vegan Or Vegetarian
These two terms have been misunderstood by many for so long. We thought it would be better to clear the difference before heading to the real part.
Vegetarian
A person who doesn't eat meat.
Vegan
A person who neither eat meat nor any other animal-derived food, for an instance, dairy, eggs, fish, etc.
Workout Diet Plan For A Vegetarian/Vegan
It is true that the proper intake of Proteins is definitely important for a person who has been working out lately, but, this is not true that you can't succeed without taking in a sufficient amount of protein. All you have to do is to stick with the following diet plan and nutrients to achieve the success you are craving for.
Begin with Protein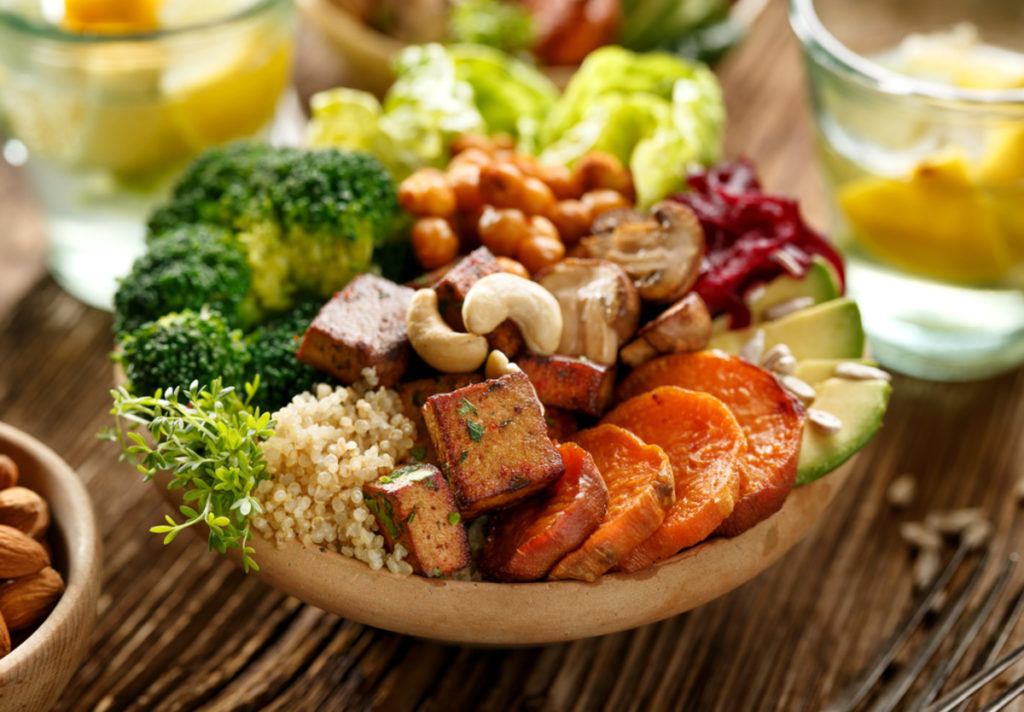 How without Protein? The frequently asked question of almost every vegetarian! We have the answer for you.
Besides meat, Protein is present in many other food products too but in a little smaller amount. Here is the list of all the things that you can add to your diet plan to attain the success in a vegetarian workout.
Vegetables
Sun-dried tomatoes, Corn yellow canned, Soybeans, Cowpeas (blackeyes), Navy beans, Peas, Lima beans, Brussel sprouts, Spinach, Broccoli, Potato, Asparagus.
Fruits
Apricots dried, Peaches dried
Nuts and Seeds
Pumpkin/squash seeds, Black walnuts, Pine, Roasted Almonds, Pistachios, Sunflower seeds, Peanuts, Cashews, Hemp seeds, Flax seeds
Dairy Products for Vegetarians
Ricotta cheese low-fat, Romano cheese, Cheddar cheese, Provolone cheese, Mozzarella, Parmesan, Gouda cheese, Swiss cheese, Feta cheese, Cottage cheese, Egg, Egg whites, Milk, Yogurt low fat
Even when there are a lot of proteins enriched products, we would say it is okay to not worry about a lot of protein intake. Many athletes do not thrive on nutrients rich with proteins as much as it is recommended. A balanced diet that constitutes healthy products is enough to make your workout victorious. All you have to do is include different food in your diet plan and you are all set to get the perfectly healthy body. Let's take a look at the significance of a diet consisting different nutrients.
Fruits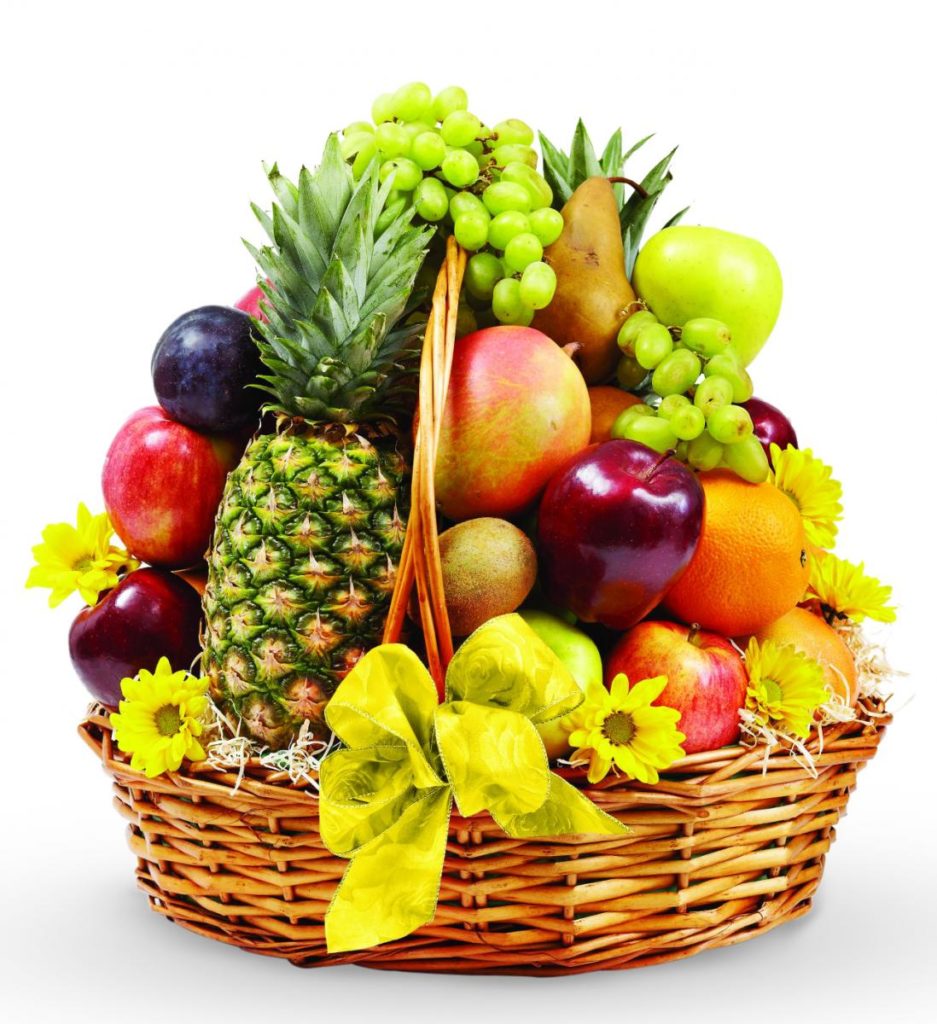 Fruits are the vital part of nutrition that provides you the required energy and strength and also, keeps up with your body requirements.
"Fruit provides valuable phytochemicals that benefit health, yet the fructose content is a concern for many because it is a type of sugar that cannot be directly utilized by the muscles. Only the liver has the capability of converting fructose into glycogen—the storage form of carbohydrates," says Jim Stoppani.
Realizing the importance of fruits, we have listed down some of the very important fruits that will help you in working out the vegetarian way. There are a lot of fruits that you can eat pre and post workout.
Bananas – Bananas serves as an ideal nutrition pre-workout, as they contain digestible carbs.
Cherries – Cherries are full of fibers. They help in building the muscle and enable you to sleep well and healthy.
Grapefruit – Grapefruit is popular to burn fats.
Peaches – Provides Pottasium to the body.
Blueberries – Enriched with the vitamins and minerals. Helps in improving the workout performance.
Pineapples – A perfect fruit to eat post-workout. They aid in inflammation and athletic injuries.
Vegetables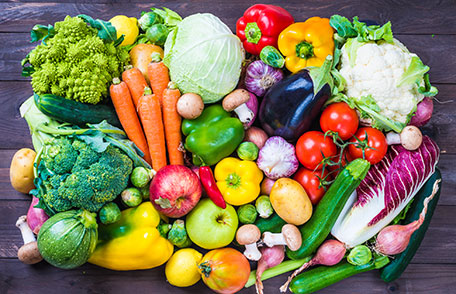 Other than fruits, there are enough vegetables to take care of your workout body. Add the proper amount of these vegetables in your meal and see the gains they will bring.
Brocolli – enriched with fibers. It aids in lowering cholesterol level, digestion, and it also helps in detoxifying the body.
Beans – Beans serves as an ideal meat alternative. Helps in making the bones strong and provide nutrients to repair the protein lost.
Corn – Packed with fibers.
Kale – A low-calorie vegetable enriched with Calcium. Makes bones strong and ease of the movement of muscles.
Green Peppers –  Ensures the healthy muscles contraction.
Potatoes – Enriched with Carbohydrates. Potatoes help in replenishing the fuel you burnt in the workout session.
Beets  – Packed with fibers, Magnesium, Potassium, and other vitamins. Gives you the boost to lift the weights and in other workout sessions.
Nuts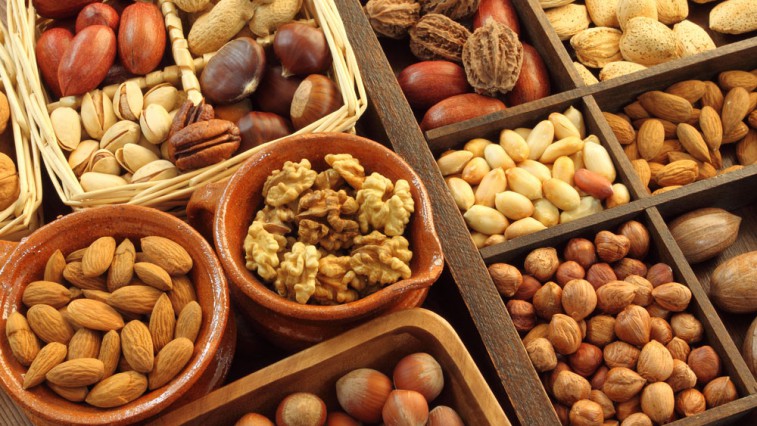 Some nuts that will give you the energy booze and helps you in getting fit and healthy.
Pumpkin Seeds  – Beneficial for prostate health and prevents inflammation.
Walnuts  – Good for heart and brain.
Sunflower seeds  – Keeps your muscles healthy.
Cashews – Enriched with monosaturated fats, Calcium, Magnesium, and Pottasium. Serves as a good post workout nutrients.
Dairy Products – Vegetarian Workout Diet Plan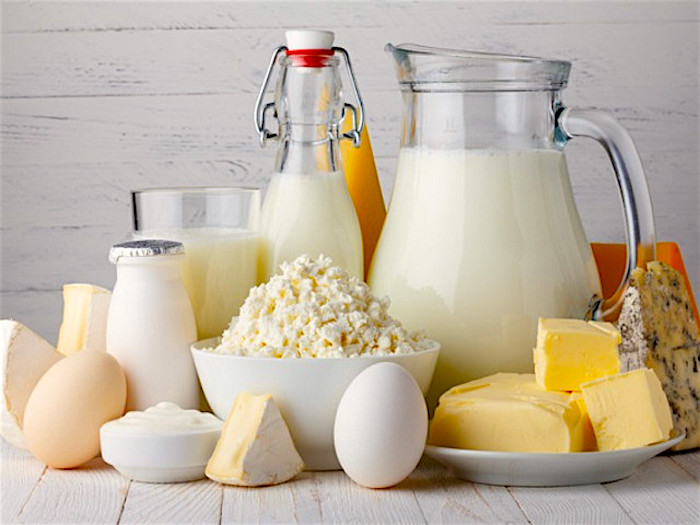 Many people think dairy products might impact negatively on a workout body. But here is to your surprise that many dairy products are actually good for you. Make sure to include these in the right amount in your vegetarian workout diet plan.
Milk – Milk is one of the best muscles building product ever.
Egg – Contains carbs and proteins; the two most crucial and necessary part of a healthy diet.
Cheese – Provides Proteins and Carbohydrates. Good as a post workout nutrients.
Yogurt – Contains Calcium, good for making your bones strong.
Others
Besides fruits, vegetables, nuts, and dairy, there are many other things that you can add to your healthy vegetarian workout meal plan. Just go to your grocery store and grab the following food items.
Brown rice, Pasta. Whole-wheat bread, Pitas, Bagels, Bulgur wheat, Buckwheat, Farro, Millet, Quinoa, Flaxseed, Hempseed, Chia seeds, and Hummus.
In order to achieve the victory in balancing workout along with vegetarian diet, all you have to do is to make sure that you are taking all (most) of the above-mentioned food items in your diet. Once your diet is well planned and properly scheduled, nobody can stop you from being successful and achieving your goals.
Also, pin us in if we have missed on something. And a happy Vegetarian workout!!