What To Look For In A Neon Sign when Buying Neon Signs
Neon lights are increasingly used by people and people are buying neon signs rapidly. They are used as decorative pieces homes, place of work, for an event, and many more. If you are one of those people who are looking for a neon sign for various reasons. There are a number of decisions  you need to make and think about before you purchase your own neon light. There are a lot of manufacturers who can provide you with the neon sign that you want. However, all of them require you to consider some crucial aspects before they start processing the design and the neon light itself. After all, you do not want to go through the hassle of hanging your neon sign just to realize weeks later that you want another color or shape. So, if you are thinking to build your own neon sign. Here is some advice on the things that you should consider first. This includes your space, and budget, and the design aspects of the neon sign itself. 
Your Space
One of the first things you should consider when buying your own neon sign is your space. If you have a large wall to fill in with your wanted neon light. Then you will need a large sign which is about 40 feet long. If you have a smaller space, then you can use a smaller size sign which is approximately 10 to 12 feet long. The main idea is that the bigger the wall or space in which you want the light to be placed. Then the larger neon sign needs to be.
Your Budget while buying neon signs
Once you have decided that you want to invest on a neon sign, it is important to get an idea of how much money you are willing to spend the ideal neon light that you like. This is vital because it can help you and your producer to make sure that you do not end up saving more than you would like and need, especially during the design process. Prices of neon lights greatly vary depending on the color, size, and type of backing that you would want. With that, having a realistic idea of what specific neon light you want can help you spend just the right amount, achieving the right design that suits your needs perfectly.
What To Look For In A Neon Sign when Buying Neon Signs
There are different neon signs in the market. A number of various mediums are used in order to create unique and personalized neon designs. Furthemore, a wide range of appearance can be achieved with each type of neon sign. Hence, it is important to discuss one by one the factors because each of these can have a huge impact on the final look of the neon sign.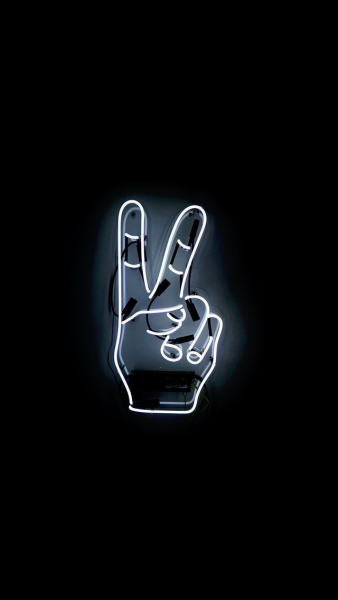 Design
The theme that you have in mind significantly impacts the type of design that you choose for your neon sign. So for example, if you want to put it in your room for your own personal use, or if you want to hang it on a wall in your business space, all these can help narrow down your ideas. It may be helpful to remember where to put your neon sign once it is done because it can aid in your decision on what type of design to go with. Here are some things to consider for your the type of neon design:
What Does The Sign Say or Form?
Because many manufacturers can customize the design for you, it is important to note what you want your sign to say or form. You can either choose an art icon that speaks to you, or you can choose to use a phrase or a word that you want people to see and read – it is really up to you. Your manufacturers can produce these signs for you as long as you communicate with them.
Font Style
If you decide to order neon lights that form words or phrases, it is also important to consider the font style because it can significantly affect the whole mood of the space that you are going for and also the aesthetic design of the neon light itself. It is important to remember to avoid fonts that are hard to read. If you can and you want, it is frequently best to steer clear of cursive. It is usually recommended to use a large font in a color that stands out from the background/backlight of your neon sign.
Images in your neon sign
If you decided to put some images or icons or any form of art, this is okay. However, you must make sure that they do not become too much a distraction especially when you are trying to convey a message with your neon sign.
Color
The color of the light produced by neon signs depends on the gas contained inside the glass tubes. For a long time, neon signs were mostly associated with red and orange. This is because red color is produced by neon gas which is considered to be one of the first gas-based lights produced, while argon gas is utilized to produce all other colors. In addition to that, the gases used to produce other colors include hydrogen that makes red lights, helium that makes yellow lights, carbon dioxide that makes white lights, mercury that makes blue lights. Today, there are far greater color choices you can make because most of these gases can be combined in order to produce your desired color. Hence, it is important to take your time and think about what color would look best for your space. You should consider where your neon sign will be placed and the current color theme of the space. Choosing the colors of your sign is not difficult, you just have to incorporate your current color scheme. If you find it hard to choose, your provider will surely suggest something for you.
Size
As stated above, the size of your neon light should depend on the space that you have. Neon signs come in different sizes. Your provider can customize the size that you prefer. So you really have to talk to your provider so they can scale the right size for your neon signs . Especially those that have intricate and unique designs. You must take note that size has a significant impact on the overall look of the neon sign. So it is vital that you choose the right size. With that, be sure to measure your space so that your neon sign will be displayed properly. Without it having too large that it is distracting or too small not to be seen. 
References for What To Look For In A Neon Sign when Buying Neon Signs:  
a1designs. 2019. 4 Top Tips For Looking After Neon Signs. Retrieved from: https://www.a1designs.co.uk/4-top-tips-looking-neon-signs/. Retrieved on 6 November 2020.
Led Neon Flex. 2018. 5 Questions To Help You Decide What LED Sign Is Right For You. Retrieved from: https://www.ledneonflex.com/led-neon-signs/. Retrieved on 6 November 2020.
Mondo Neon. 2020. 3 Things You Need to Know Before Buying Your Own Neon Sign. Retrieved from: https://www.mondoneon.com/neon-sign-blog/3-things-you-need-to-know-before-buying-your-own-neon. Retrieved on 6 November 2020.