Backstreet Boys New Album "DNA" To Be Released Soon
From their debut international album in 1996, to 22 years later in 2018. Backstreet Boys are showing no signs of putting down the mic. Even though they had their ups and downs they still keep on going. And we should be grateful their first two albums will forever stay a classic. Even their popularity seems to haven't taken a big of a hit. From having most of their songs on no.1 on the charts to sill be able to have a buzz about their new album 22 years later. They have proved themselves time and time again that they aren't just a boy band. But more of a vocal harmony group.
Backstreet Boys announce new album "DNA"
In the September of 2016, AJ Mclean and Nick Carter confirmed that they were working on an album and they would be done with the next year. And later that month they announced their residency Las Vegas tour called Backstreet Boys: Larger than life would start in 2017. So it did on March 1st, 2017 and is scheduled to end in April of 2019.
The boy band announced their album "DNA" on Tuesday. And they also released dates for the 2019 DNA world tour, the group will start the tour from Portugal and wrapping up it in New Jersey. The tour is set to last a couple months from May to September.
DNA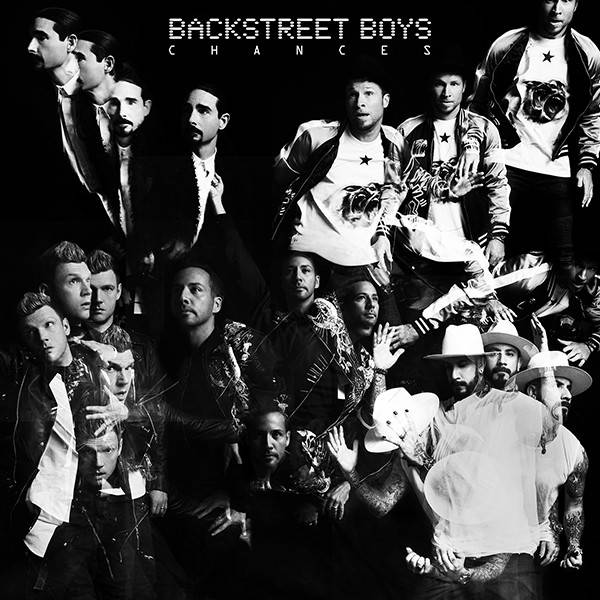 After no releasing music for at least 3 years, Backstreet Boys finally released a song 'Don't go Breaking my heart' earlier this year. It was released on May 17, 2018, and they also signed to RCA records during this time. A week ago they dropped a new single called 'Chances' and announced their new album DNA.
There isn't much information regarding the album like track list or upcoming singles. But we do know the people that have worked on the album. So here is that information:
They have been working with artists like Shawn Mendes and Ryan Tedder. And the song 'Chances' released on the 9th of November was written by both of those artists. The DNA tour will be the groups biggest arena tour in 18 years. It will be produced by Live Nation.
Richardson said about DNA. "We were able to bring all of our influences and styles into one coherent piece of work. These songs are a great representation of who we are as individuals and who we are as a group. It's our DNA," he explains. "We're really proud of that."
DNA release date
The album is set to release on January 25, 2019 through RCA records. And the DNA tour will start of May 11, 2019 in Portugal. Every ticket bought for the North American headlining tour will include a physical copy of the album. The tickets will go on sale Nov.14 through livenation.com. Here are the first months tour dates:
Tour dates
May 11, 2019: Altice Arena in Lisbon, Portugal
May 12, 2019: Wiznik Arena in Madrid, Spain
May 15, 2019: Mediolanum Forum in Milan, Italy
May 17, 2019: Palau Sant Jordi in Barcelona, Spain
May 19, 2019: Accorhotels Arena in Paris, France
May 21, 2019: TUI Arena in Hannover, Germany
May 22, 2019: Sportpaleis in Antwerp, Belgium
May 23, 2019: Ziggo Dome in Amsterdam, Netherlands
May 25, 2019: SAP Arena in Mannheim, Germany
May 27, 2019: Olympiahalle in Munich, Germany
May 28, 2019: Stadthalle in Vienna, Austria
May 29, 2019: Mercedes-Benz Arena in Berlin, Germany
May 31, 2019: Scandinavium in Gothenburg, Sweden
We can expect an amazing album we will be listening to a couple months after the release date. The first two singles have been incredible.