France vs Uruguay , France wins and heads to Semi Finals.
France vs Uruguay quarterfinal match of FIFA 2018 came to a conclusion in the favor of France. France is an excellent and talent gifted team, which is why it scored 2 goals to Uruguay's zero. Uruguay is not a bad team at all. In fact in this world cup until facing France in the quarterfinals Uruguay has performed quite well. But its matches like this one which defines future plans for any team in FIFA World Cup.
France vs Uruguay
(2 – 0)
France has done what it came to do. That is to win, and by 2 goals specifically in France vs Uruguay quarterfinal match. This Quarterfinal match between France vs Uruguay was the 57th match in FIFA World cup 2018. Up till now, both teams had a strong fan following and an unbroken reputation. Both the teams had somewhat of an equal chance at winning the world cup.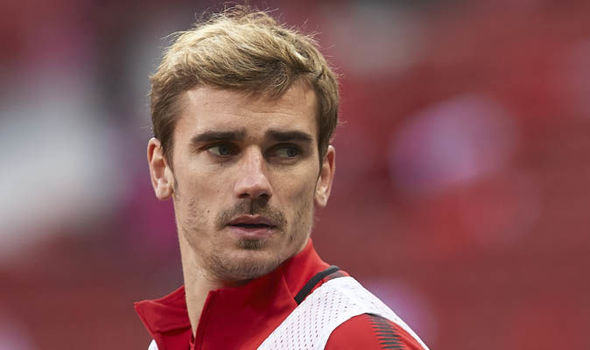 But then came a free kick by Antoine Griezmann which did not look like a goal at the beginning but a little tap header by Rafael Varane made it a goal. And a beautiful goal to be honest. Griezmann is a well-known world class player but this first goal was not possible without Rafael Varane.
Varane with the header! France strikes first as Uruguay trails for the first time this tournament. #URUFRA pic.twitter.com/NNfWmcEmiM

— FOX Sports (@FOXSports) July 6, 2018
This was the first goal which boosted the whole team of France and Antoine Griezmann's confidence. And made him go for another goal, which he did go for and scored. The Second goal by Antoine Griezmann could have been easily stopped but the Uruguay goalkeeper misjudged the ball. The goalkeeper thought he had saved the goal by Griezmann as he deflected the ball when it came flying towards him. But the deflect was improper as the ball still went for the goal.
Welp.

Muslera fails to save a strike from Griezmann, as France double their lead on a howler. #URUFRA pic.twitter.com/tG10FMO9WE

— FOX Sports (@FOXSports) July 6, 2018
After these two goals by Griezmann against Uruguay, the match already seemed concluded. Not because France was in very good shape but because Uruguay had seemed to lost all hope. It is really a frightening position to be in when you are down 2 goals and the opponent (French) just doesn't stop attacking. Such might be the position of every Uruguay player on the field at that time.
But this is after all the World Cup we are talking about. And only one single team will stand out in the end and will be called the Champions.
Pity, it is not going to be Uruguay. But we are excited to see what France does next in the semi-finals. As of right now, there are only 2 teams in the semifinals, France and Belgium. And in our opinion, one of these team will surely bag the world cup trophy but will have to wait and see the next 2 teams.
In any case, the whole team of  France and Griezmann, in particular, are certainly up to the task to play the Final match of World Cup, given that they do qualify after semi-finals.
The whole nation of France will be sitting with their hearts in their hands, during the semifinal match. As it really is an honor for any country to be playing the Semifinals of FIFA world cup.
High hopes for France… Fingers crossed they will see success in the future.