Lesser known Monasteries in Bhutan You Need to Explore
The land of Bhutan is famous for its peaceful surroundings and serenity which blesses every visitor. The beauty of Bhutan can bring a smile on even the saddest face that is why it is the world's eighth happiest country. No doubt you can feel a touch of spirituality and divinity in the air of Bhutan.
The main reason behind that peace is the beautiful monasteries which keep spreading the pacifying vibes in Bhutan. So, every Bhutan tour package contains monasteries tour in it. Monasteries form a major part of Bhutan tourism. Apart from providing a soothing feeling, these monasteries also hold a long-lived history and cultural importance. They also showcase the fine examples of Bhutan architecture to the visitors.
With too many monasteries and Dzongs, tourists sometimes get confused about which ones to visit during the Bhutan tour. Well, we are here to cast off your doubts in this matter. The best part is that we are not going to tell you about the same common monasteries. Our experts have prepared a list of lesser-known yet must visit monasteries of Bhutan for you. So, if you are a travel lover, this article is for you.
Gangteng Monastery in Phodrang: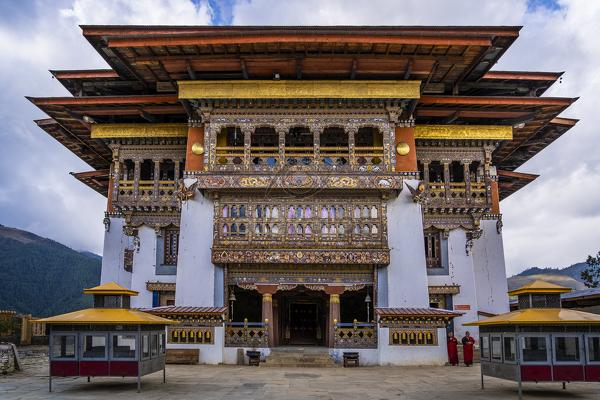 Situated in the Phodrang district of Central Bhutan, Gangteng monastery belongs to the Nyingmapa School of Buddhism. This monastery is a seat of Pema Linga lineage, and it is a must visit the monastery on your tour to Bhutan. The breath-taking mountainous backdrop makes this monastery even more appealing.
It houses colourful temples, Shedra's Assembly Hall, 11 faced Avalokitesvara Lhakhang and a collection of rare weapons. You can stroll through the historic city of Thimpu and wonderful Paro valley before reaching this ancient monastery. Meditate in the immense prayer hall to feel the pure bliss.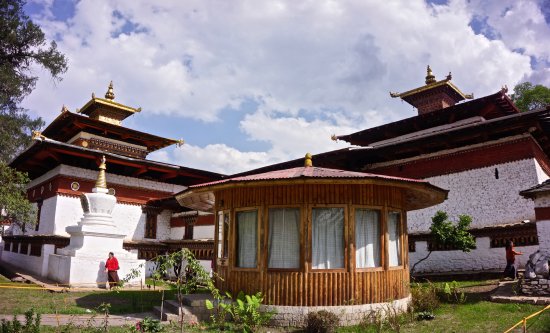 This lesser-known monastery is one of the most ancient shrines of Bhutan. Its construction dates back in the 7th century by a Tibetan Emperor. Well, this is a cue for all the history enthusiasts to add this monastery into their travel plan! It was a Jowo Temple of Kyichu but, it is believed that Pema Linga restored Kyichu Lhakhang.
This place is said to hold miraculous powers as there are two orange trees in the courtyard which bears fruits for the entire year. So, don't forget to taste some oranges to get the blessings of God in Kyichu Lhakhang.
Tashichho Dzong in Thimpu: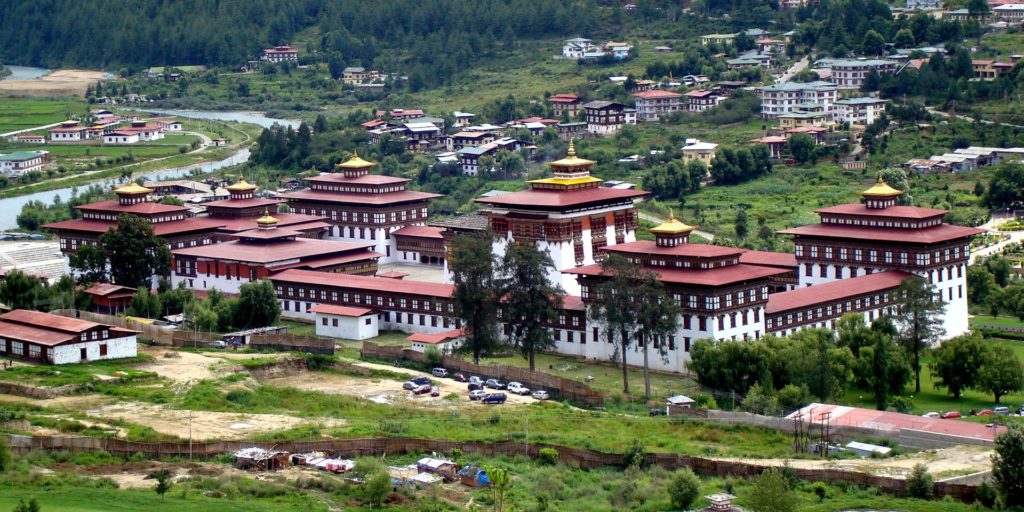 Tashichho Dzong is one of the finest tourist spots situated in the north-eastern Thimpu. It has been the seat of civil government of Bhutan since 1968. If you want to know about Bhutanese legislature then, this monastery is best for you.
Get ready to be astonished by spectacular architecture, the majestic throne, and offices of kings, top ministers and cabinet secretariat. Spend some time in some of the shrines to get acquainted with the culture. The Dzong complex houses thirty shrines, chapels and temples.
Lhuentse Dzong Monastery in Lhuntse: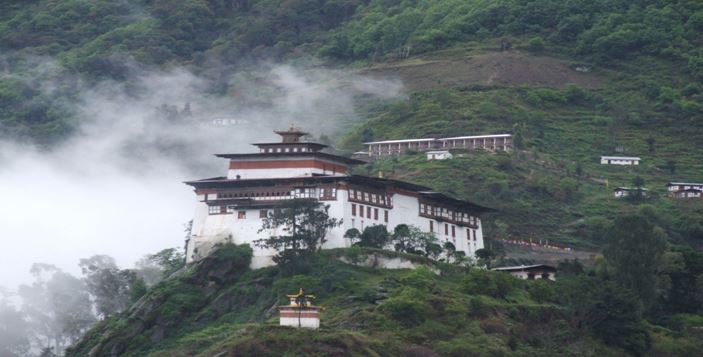 This beautiful Buddhist monastery is situated in the lap of nature near the picturesque Kiruchu River. The lush green surroundings along with the melodious sound of the flowing river make the atmosphere even more serene here.
Lhuentse Dzong was originally built by Kuenga Wangpo and renovated in 1654 by Mingyur Tenpa. Pray in the main temple which is dedicated to Lord Padmasambhava. After a refreshing retreat at the monastery, head for a trek to the nearby Khoma village for gathering some knowledge about Kishu Thara cloth weaving.
The Trongsa Dzong in Trongsa: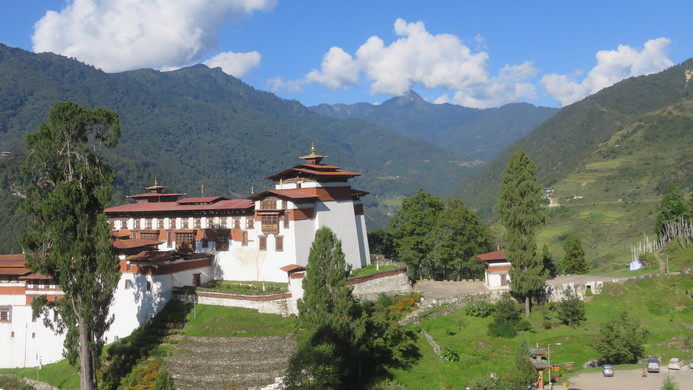 Located above the roaring Mangde Chhu, Trongsa Dzong is an example of matchless beauty without any doubt. The spectacular views from this Dzong are enough to spellbind you! The huge Dzong complex contains an assemblage of buildings, broad corridors, stone stairs and strategically paved courtyards.
The decorations of this monastery never cease to lure the visitors. Even though they are ancient and designed during the rule of the first king. Satiate your curiosity about Buddhism by exploring all the 23 Lhakhangs present in Trongsa Dzong.
Jambay Lhakhang Monasetry in Jakar: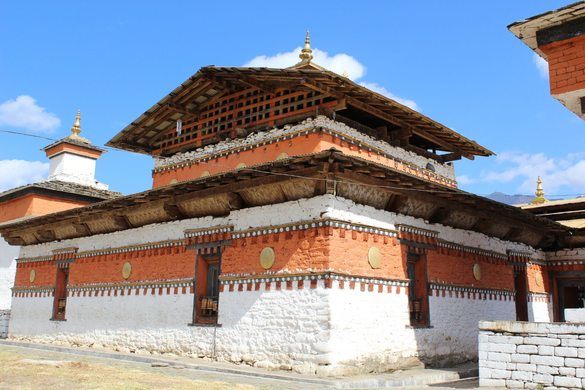 You will be surprised to know about the creation of this Buddhist Monastery. It is said that Jambay Lhakhang is one of 108 temples built by Tibetan King Songsten Goenpo in a single day! Isn't it astonishing? Well, after visiting the monastery you will find that fact even more astonishing as nobody can think such intricate structure was built in a day.
Jambay Lhakhang was later repaired and renovated by several Kings. People assemble in this monastery to witness the annual festivities of midnight holy naked dance. You will surely love the murals, wall paintings and small temples here.
Tamshing Lhakhang Monastery in Bumthang: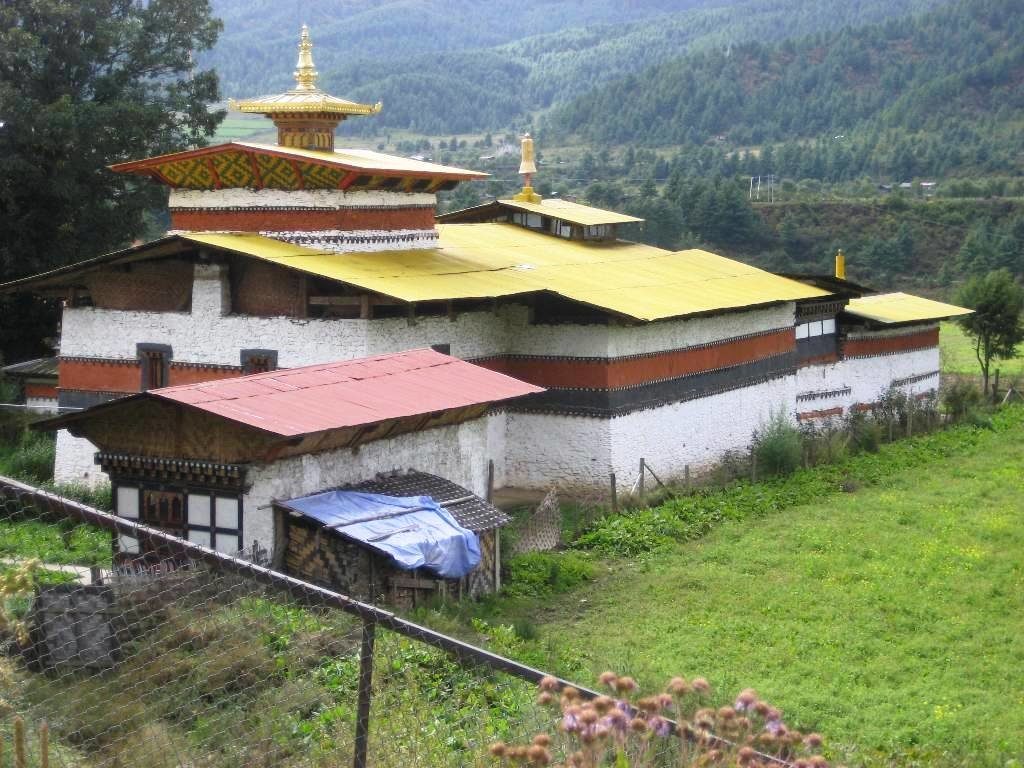 Tamshing Lhakhang is also a lesser-known monastery of Bhutan. However, this monastery is visited by several local devotees so; you can get a chance to interact with them! Apart from it, various festivities like Buddhist sacred mask dance and Tsechus festival can be observed here. You should visit Tamshing Lhakhang during the festivals and religious ceremonies to feel that bliss.
Only a few people know that this monastery has still preserved the teachings of Pema Linga. View the exquisite collection of paintings which exemplify the style of Bumthang region. Know about the sacrificial lifestyle of monks or listen to their prayers to feel the inner peace. Include this monastery into your Bhutan Tour package for sure!
Talo Monastery in Punakha: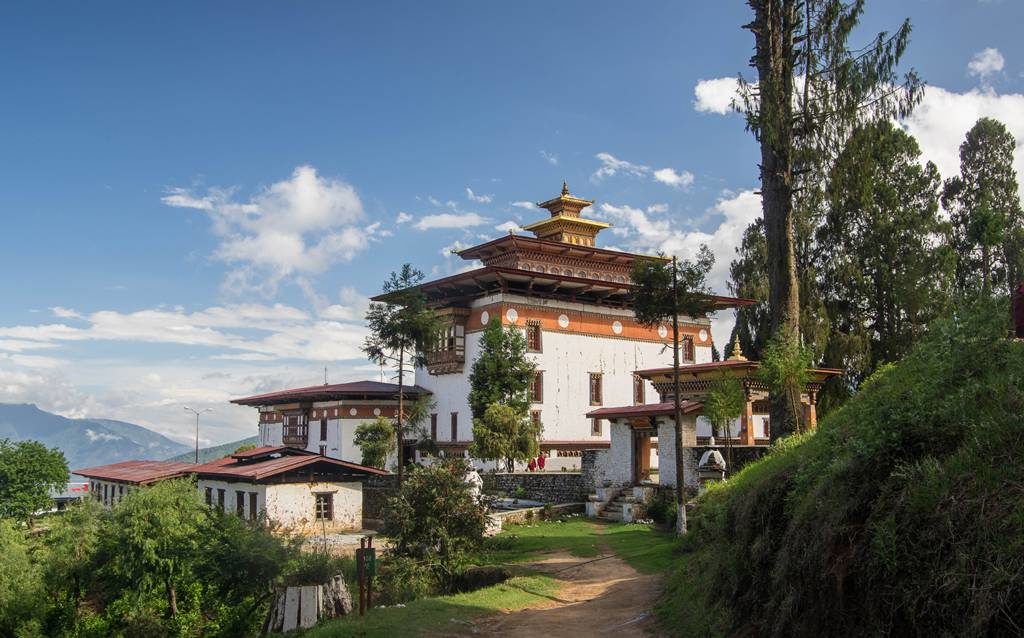 Talo Monastery is situated high above the majestic mountains of Punakha Valley. This magnificent monastery was founded in the fire pig year, 1767. Talo monastery is not only a shrine but, it also houses a religious teaching centre. 108 monks of varied age groups live here and simultaneously learn the Buddhist way of life. You can learn a lot about Bhutan by visiting this monastery.
So, Enjoy some unforgettable days in Bhutan by exploring the rich culture and traditions of the country. The lifestyle of people, their thoughts and festivities, all differs from the other nations. Visiting this unique destination will be an altogether different experience for you!