Oscars 2019 – All the Highlights and Complete Winners and Nominees List
The Academy Awards, popularly called the Oscars, are awards given for imaginative and specialized legitimacy in the film business, given every year by the Academy of Motion Picture Arts and Sciences, to perceive greatness in artistic accomplishments as surveyed by the Academy's casting a ballot enrollment. The different lucky yet deserving winners are awarded Oscar for their performances and accomplishments.
This year, the 91st Academy Awards function, respecting the best movies of 2018, was hung on the 24th of February, Sunday, at the Dolby Theater, in LA, California. The ceremony was aired on ABC. Here are all the highlights of Oscars 2019 that you should know and the complete list of winners highlighted in bold among the nominees competing for that award.
Oscars 2019 Complete Winners and Nominees List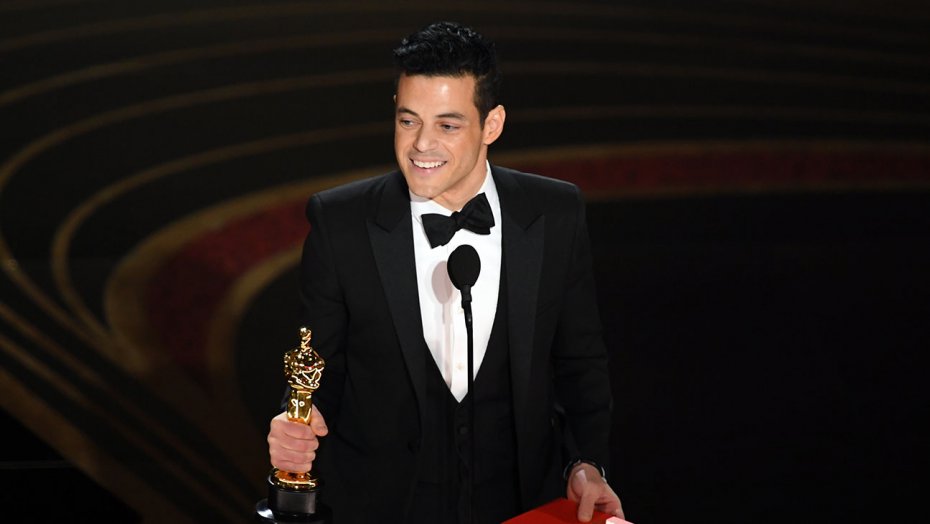 Performance by an actress in a supporting role
Regina King in "If Beale Street Could Talk" (WINNER)
Amy Adams in "Vice"
Marina de Tavira in "Roma"
Emma Stone in "The Favourite"
Rachel Weisz in "The Favourite"
Best motion picture of the year
"Green Book" Jim Burke, Charles B. Wessler, Brian Currie, Peter Farrelly and Nick Vallelonga, producers (WINNER)
"Black Panther" Kevin Feige, producer
"BlacKkKlansman" Sean McKittrick, Jason Blum, Raymond Mansfield, Jordan Peele and Spike Lee, producers
"Bohemian Rhapsody" Graham King, producer
"The Favourite" Ceci Dempsey, Ed Guiney, Lee Magiday and Yorgos Lanthimos, producers
"Roma" Gabriela Rodriguez and Alfonso Cuaron, producers
"A Star Is Born" Bill Gerber, Bradley Cooper and Lynette Howell Taylor, producers
"Vice" Dede Gardner, Jeremy Kleiner, Adam McKay and Kevin Messick, producers
Best documentary feature
"Free Solo" Elizabeth Chai Vasarhelyi, Jimmy Chin, Evan Hayes and Shannon Dill (WINNER)
"Hale County This Morning, This Evening" RaMell Ross, Joslyn Barnes and Su Kim
"Minding the Gap" Bing Liu and Diane Quon
"Of Fathers and Sons" Talal Derki, Ansgar Frerich, Eva Kemme and Tobias N. Siebert
"RBG" Betsy West and Julie Cohen
Achievement in makeup and hairstyling
"Vice" Greg Cannom, Kate Biscoe and Patricia DeHaney (WINNER)
"Border" Goran Lundstrom and Pamela Goldammer
"Mary Queen of Scots" Jenny Shircore, Marc Pilcher and Jessica Brooks
Achievement in cinematography
"Roma" Alfonso Cuaron (WINNER)
"Cold War" Lukasz Zal
"The Favourite" Robbie Ryan
"Never Look Away" Caleb Deschanel
"A Star Is Born" Matthew Libatique
Achievement in sound editing
"Bohemian Rhapsody" John Warhurst and Nina Hartstone (WINNER)
"Black Panther" Benjamin A. Burtt and Steve Boeddeker
"First Man" Ai-Ling Lee and Mildred Iatrou Morgan
"A Quiet Place" Ethan Van der Ryn and Erik Aadahl
"Roma" Sergio Díaz and Skip Lievsay
Achievement in sound mixing
"Bohemian Rhapsody" Paul Massey, Tim Cavagin and John Casali (WINNER)
"Black Panther" Steve Boeddeker, Brandon Proctor and Peter Devlin
"First Man" Jon Taylor, Frank A. Montano, Ai-Ling Lee and Mary H. Ellis
"Roma" Skip Lievsay, Craig Henighan and Jose Antonio Garcia
"A Star Is Born" Tom Ozanich, Dean Zupancic, Jason Ruder and Steve Morrow
Achievement in costume design
"Black Panther" Ruth Carter (WINNER)
"The Ballad of Buster Scruggs" Mary Zophres
"The Favourite" Sandy Powell
"Mary Poppins Returns" Sandy Powell
"Mary Queen of Scots" Alexandra Byrne
Achievement in production design
"Black Panther" production design: Hannah Beachler; set decoration: Jay Hart (WINNER)
"The Favourite" production design: Fiona Crombie; set decoration: Alice Felton
"First Man" production design: Nathan Crowley; set decoration: Kathy Lucas
"Mary Poppins Returns" production design: John Myhre; set decoration: Gordon Sim
"Roma" production design: Eugenio Caballero; set decoration: Barbara Enriquez
Best foreign language film of the year
"Roma" Mexico (WINNER)
"Capernaum" Lebanon
"Cold War" Poland
"Never Look Away" Germany
"Shoplifters" Japan
Achievement in film editing
"Bohemian Rhapsody" John Ottman (WINNER)
"BlacKkKlansman" Barry Alexander Brown
"The Favourite" Yorgos Mavropsaridis
"Green Book" Patrick J. Don Vito
"Vice" Hank Corwin
Performance by an actor in a supporting role
Mahershala Ali in "Green Book" (WINNER)
Adam Driver in "BlacKkKlansman"
Sam Elliott in "A Star Is Born"
Richard E. Grant in "Can You Ever Forgive Me?"
Sam Rockwell in "Vice"
Best documentary short subject
"Period. End of Sentence." Rayka Zehtabchi and Melissa Berton (WINNER)
"Black Sheep" Ed Perkins and Jonathan Chinn
"End Game" Rob Epstein and Jeffrey Friedman
"Lifeboat" Skye Fitzgerald and Bryn Mooser
"A Night at The Garden" Marshall Curry
Achievement in visual effects
"First Man" Paul Lambert, Ian Hunter, Tristan Myles and J.D. Schwalm (WINNER)
"Avengers: Infinity War" Dan DeLeeuw, Kelly Port, Russell Earl and Dan Sudick
"Christopher Robin" Christopher Lawrence, Michael Eames, Theo Jones and Chris Corbould
"Ready Player One" Roger Guyett, Grady Cofer, Matthew E. Butler and David Shirk
"Solo: A Star Wars Story" Rob Bredow, Patrick Tubach, Neal Scanlan and Dominic Tuohy
Best live action short film
"Skin" Guy Nattiv and Jaime Ray Newman (WINNER)
"Detainment" Vincent Lambe and Darren Mahon
"Fauve" Jeremy Comte and Maria Gracia Turgeon
"Marguerite" Marianne Farley and Marie-Helene Panisset
"Mother" Rodrigo Sorogoyen and Maria del Puy Alvarado
Original screenplay
"Green Book" written by Nick Vallelonga, Brian Currie, Peter Farrelly (WINNER)
"The Favourite" written by Deborah Davis and Tony McNamara
"First Reformed" written by Paul Schrader
"Roma" written by Alfonso Cuaron
"Vice" written by Adam McKay
Adapted screenplay
"BlacKkKlansman" written by Charlie Wachtel and David Rabinowitz and Kevin Willmott and Spike Lee (WINNER)
"The Ballad of Buster Scruggs" written by Joel Coen and Ethan Coen
"Can You Ever Forgive Me?" screenplay by Nicole Holofcener and Jeff Whitty
"If Beale Street Could Talk" written for the screen by Barry Jenkins
"A Star Is Born" screenplay by Eric Roth and Bradley Cooper and Will Fetters
Achievement in music written for motion pictures (Original score)
"Black Panther" Ludwig Goransson (WINNER)
"BlacKkKlansman" Terence Blanchard
"If Beale Street Could Talk" Nicholas Britell
"Isle of Dogs" Alexandre Desplat
"Mary Poppins Returns" Marc Shaiman
Achievement in music written for motion pictures (Original song)
"Shallow" from "A Star Is Born" music and lyrics by Lady Gaga, Mark Ronson, Anthony Rossomando and Andrew Wyatt (WINNER)
"All The Stars" from "Black Panther" music by Mark Spears, Kendrick Lamar Duckworth and Anthony Tiffith; lyric by Kendrick Lamar Duckworth, Anthony Tiffith and Solana Rowe
"I'll Fight" from "RBG" music and lyrics by Diane Warren
"The Place Where Lost Things Go" from "Mary Poppins Returns" music by Marc Shaiman; lyrics by Scott Wittman and Marc Shaiman
"When A Cowboy Trades His Spurs For Wings" from "The Ballad of Buster Scruggs" music and lyrics by David Rawlings and Gillian Welch
Best animated feature film of the year
"Spider-Man: Into the Spider-Verse" Bob Persichetti, Peter Ramsey, Rodney Rothman, Phil Lord and Christopher Miller (WINNER)
"Incredibles 2" Brad Bird, John Walker and Nicole Paradis Grindle
"Isle of Dogs" Wes Anderson, Scott Rudin, Steven Rales and Jeremy Dawson
"Mirai" Mamoru Hosoda and Yuichiro Saito
"Ralph Breaks the Internet" Rich Moore, Phil Johnston and Clark Spencer
Best animated short film
"Bao" Domee Shi and Becky Neiman-Cobb (WINNER)
"Animal Behaviour" Alison Snowden and David Fine
"Late Afternoon" Louise Bagnall and Nuria Gonzalez Blanco
"One Small Step" Andrew Chesworth and Bobby Pontillas
"Weekends" Trevor Jimenez
Performance by an actor in a leading role
Rami Malek in "Bohemian Rhapsody" (WINNER)
Christian Bale in "Vice"
Bradley Cooper in "A Star Is Born"
Willem Dafoe in "At Eternity's Gate"
Viggo Mortensen in "Green Book"
Performance by an actress in a leading role
Olivia Colman in "The Favourite" (WINNER)
Yalitza Aparicio in "Roma"
Glenn Close in "The Wife"
Lady Gaga in "A Star Is Born"
Melissa McCarthy in "Can You Ever Forgive Me?"
Achievement in directing
"Roma" Alfonso Cuaron (WINNER)
"BlacKkKlansman" Spike Lee
"Cold War" Pawel Pawlikowski
"The Favourite" Yorgos Lanthimos
"Vice" Adam McKay
Oscars 2019 Highilights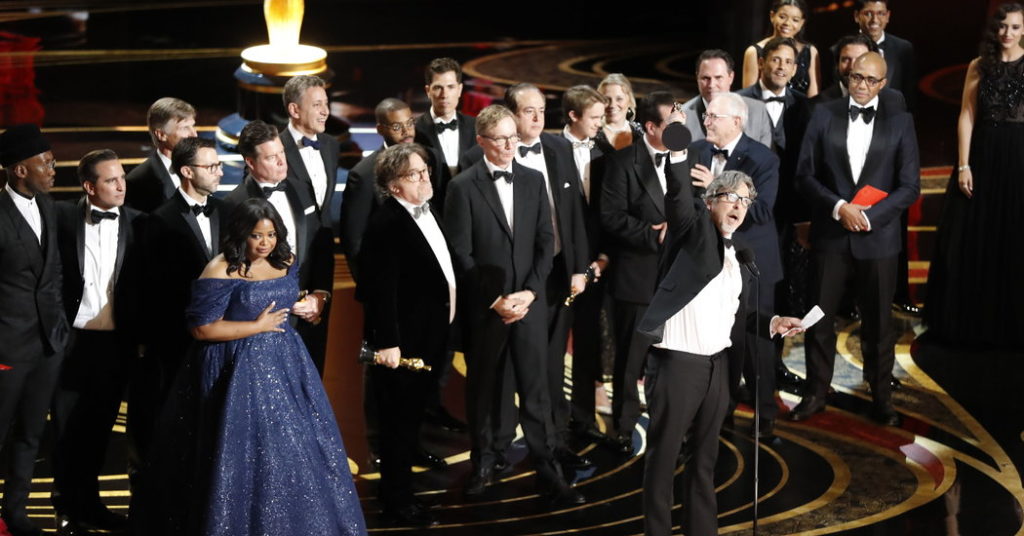 "Green Book" won the Best Picture at the Oscars, denoting the last bend on a night of memorable firsts, loaded up with anticipation until the last prize.
In spite of contentions encompassing the film, and numerous blunt faultfinders, the period dramatization about race relations during the 1960s felt like a more traditional best-picture decision than its two best opponents, the two of which needed to defeat key obstacles: "Dark Panther" spoke to the first superhuman motion picture to procure such acknowledgment, while "Roma" not exclusively would have been the main unknown dialect champ however was likely tottered by the individuals who still observe its merchant, Netflix, as an upstart in the motion picture world.
The Oscars made up for a without host service with a night of leaps forward, moving energetically through the classes in a purposeful exertion to abbreviate the run time, in the midst of a night set apart by more prominent comprehensiveness and that spread the riches among the candidates.
Award voters stretched out distinctions to various blockbusters, including "Dark Panther," which earned a few specialized awards; and "Bohemian Rhapsody," the history of Queen and the band's frontman, Freddie Mercury, earned four Oscars – the majority of any film – including Rami Malek's first for the focal job.
Best performing artist– The mixed idea of the winners- including a few astonishments – appeared to be demonstrative of what was at that point esteemed a standout amongst the most wide-open races in years, given the absence of agreement among society awards paving the way to Sunday's occasion. Maybe nothing unexpected came greater than best performing artist, as "The Favourite's" Olivia Colman upset seven-time chosen one Glenn Close, who had walked through awards season with enough triumphs to make her a hypothetical top pick. (Colman, in a passionate discourse, basically apologized to Close to win.)
Politics– We witnessed the Trump administration's immigration polices, including an early joke from Maya Rudolph that among the things that wouldn't occur amid the broadcast, Mexico isn't paying for the divider. For his part, Malek referenced being an original American, the child of Egyptian settlers.
In any case, the most unmistakable and awakening response had a place with Spike Lee – a victor for the adjusted screenplay for his motion picture "BlacKkKlansman" – who indicated the 2020 race, asking individuals to "be on the correct side of history. How about we make the best decision!" Congressman and social equality symbol John Lewis likewise got a drawn out applause, presenting "Green Book."
Marvel's "Black Panther" resembled a contender by asserting a couple of early awards and impacted the world forever all the while: Ruth E. Carter and Hannah Beachler turned into the main African-American ladies to win for ensemble plan and generation structure, separately. The film was additionally respected for its melodic score.
"Roma" didn't leave with nothing, earing best unknown dialect film. Its chief, Alfonso Cuaron, was regarded for coordinating and cinematography for the high contrast time frame dramatization, a profoundly close to home glance back at the ladies who raised him.
Cuaron's imprints the fifth time a Mexican chief has won that award in the previous six years, a stretch that incorporates his past success for "Gravity" in 2014.
Guillermo Del Toro – who exhibited the statuette to Cuaron – was the victor a year ago for "The Shape of Water." The third individual from the "Three Amigos," as they are warmly known, is Alejandro G. Iñárritu, a winner for "The Revenant" and "Birdman".
Mahershala Ali got his second Oscar in three years for "Green Book," and the movie additionally won for unique screenplay, in spite of isolated debates identified with its executive and essayist. With his earlier award for "Twilight," Ali turns out to be just the second African-American on-screen character with different Oscars, joining Denzel Washington. A mournful Regina King took the principal award of the night, winning supporting on-screen character for "If Beale Street Could Talk," chief Barry Jenkins' adjustment of the James Baldwin epic.
Past "Black Panther," Marvel's features included "SpiderMan: Into the Spider-Verse" swinging off with best-energized motion picture, as the Sony discharge beat a couple of Disney continuations, "Ralph Breaks the Internet" and "Incredibles 2." "Free Solo," a hit narrative about adrenaline junkie climber Alex Honnold, topped the narrative component classification, which likewise incorporated the Ruth Bader Ginsburg memoir "RBG." In their energy, one of the producers proclaimed an interjection that was expeditiously bleeped.
"Bohemian Rhapsody's" different successes came in both sound classes too altering. Quite, none of the "Song" victors expressed gratitude toward credited executive, Bryan Singer, who was blamed for sexual maltreatment in January, claims that the movie producer has denied.
In one of the more anticipated triumphs, the group that changed Christian Bale into previous Vice President Dick Cheney won in cosmetics/hairstyling for "Bad habit." Visual impacts, in any case, were something of an astonishment, going to "First Man," the moon-arrival show about Neil Armstrong.
Without a host, the makers depended on music and satire bits to breath life into the night, including a two part harmony from "A Star is Born" by Bradley Cooper and Lady Gaga – later the champ for best melody – which drew an overwhelming applause from the Hollywood group.
Rudolph, Tina Fey and Amy Poehler presented Sunday's broadcast, following Queen and Adam Lambert's opening execution of "We Will Rock You" and "We Are the Champions." The "Saturday Night Live" alums riffed off the untidy develop to the current year's awards.
A plenitude of drama encompassed the development to the current year's Oscars, even before getting around to the nailbiting best-picture wrap up.
The contenders mirrored the extent of an advancing film industry, with "Roma" speaking to Netflix's entry in motion pictures, after the gushing administration's model-twisting effect on the TV business.
On the other side, "Black Panther" encapsulated the blockbusters whereupon the studios have come to depend, and the third-most astounding netting US arrival ever at $700 million, almost multiplying that all out around the world.
Various individual candidates enrolled achievements for ladies and minorities, just a couple of years after absence of decent variety among the acting classifications birthed the #OscarsSoWhite hashtag.
The Academy of Motion Picture Arts and Sciences persevered through a progression of stumbles paving the way to the broadcast, starting with the proposition to present a "prevalent film" class. That thought was immediately left, similar to an ensuing arrangement to move four awards into the business breaks to help streamline the function, which provoked a disobedience from Academy individuals.
In the middle of, Kevin Hart was picked to have the awards, previously the reemerging of homophobic web based life presents incited the comic on pull back. After a time of disarray, it was at last affirmed the awards would be mounted without a host, the first occasion when that is occurred in 30 years.
A significant part of the tumult encompassing the 91st yearly Oscars can be followed back to a year ago's awards – and all the more explicitly, an abrupt appraisals decay, tumbling to an unequaled low. Shortening the service to three hours, or near it, has been among the arrangements that have organize ABC has pushed as a methods for preventing the seeping from a Nielsen viewpoint.