Everything about Spider-man: Into The Spider-verse
We already got one Spiderman related movie this year, Venom. It was an awful movie if I am being honest. But this one looks amazing, the animation itself is making the movie worth watching. This movie is gonna be something we haven't seen before and I cannot wait to watch it. Here is everything about Spider-man: Into The Spider-verse.
Spider-Man: Into The Spider-Verse Storyline
This Peter Parker is based on the Toby Maguire trilogy. As we could see from the trailers it has all the scenes from the trilogy. This Spiderman looks like the normal one we are familiar with from Earth 616. We see a lot of past heroics of the Spiderman in the trailer. 
Producer Christopher Miller described the character as unique among Spider-Men because of his Brooklyn upbringing, half-Puerto Rican and half-African-American background, and the fact that his family is still alive.
Then we have the first black Spiderman Miles Morales. Who is still a kid in his high school, and has no idea of the huge world outside. He must juggle his high school life with his status as a superhero, as he is introduced to the "Spider-Verse" where there can be more than just one Spider-Man. This all we know about the storyline yet.
Development
We first heard about these spin-off films, when Sony got hacked back in 2014. Emails were released stating that Sony was planning to "rejuvenate" the Spider-Man franchise by developing an animated comedy film with Phil Lord and Christopher Miller. At the 2015 CinemaCon in April, Sony Pictures chairman Tom Rothman announced that the animated Spider-Man film had a July 20, 2018 release date, and would be produced by Lord and Miller, Avi Arad, Matt Tolmach, and Pascal, with Lord and Miller also writing a treatment for the film.
Sony soon stated that the film would "exist independently of the projects in the live-action Spider-Man universe", as it is set in an alternate universe from those films without Tom Holland's version of Spider-Man.
By June 2016, Lord had written a script for the film, and Bob Persichetti was set to direct. Miller said the film would feel different from previous Spider-Man films, and "will stand on its own as a unique filmgoing experience." It had also been rumored to focus on the Miles Morales version of Spider-Man, which was confirmed in 2017.
Spider-Man: Into The Spider-Verse Animation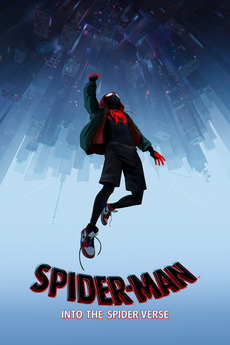 Lord and Miller wanted the film to feel like "you walked inside a comic book", and we're excited to "tell the story using camera moves and pushing the style in ways a live-action movie can't". Persichetti concurred, feeling that animation was the best medium with which to honor the style of the comics, allowing the production team to adopt 70-year-old techniques designed for comic book artwork into the film's visual language.
This film has the biggest staff team for creating animation than ever before. Like I said earlier this movie will be worth watching just because of the animation.
Spider-Man: Into The Spider-Verse Release Date
In December 2015, Sony moved the film's release date to December 21, 2018. In April 2017, the film's release date was pushed up one week from December 21, 2018, to December 14, 2018. And this where we are currently, about 2 weeks left from the release.
Spider-Man: Into The Spider-Verse Cast
Shameik Moore as Miles Morales / Spider-Man
Hailee Steinfeld as Gwen Stacy / Spider-Gwen
Mahershala Ali as Aaron Davis / Prowler
Jake Johnson as Peter Parker / Spider-Man
Liev Schreiber as Wilson Fisk / Kingpin
Brian Tyree Henry as Jefferson Davis
Luna Lauren Velez as Rio Morales
Lily Tomlin as May Parker
Spider-Man: Into The Spider-Verse Trailers