Learning Resources and Revision Tips for Azure Certifications
Microsoft Azure is among the fastest-growing technologies out there. Every IT enthusiast knows that they need to be familiar with either AWS or Azure to make it big in the industry. Therefore, the number of individuals pursuing Azure certifications is increasing by the day, and Microsoft is also making multiple changes in the way the certifications are structured to cater to the growing demand. In IT, almost everyone wants to get the certifications that validate their experience and assure their current and future employers about their skill set. However, not everyone can get certified. To get certified, you need to get trained by an authorized learning partner, take an exam (in some cases, multiple exams), and then score more than 70%. This leads to frustration sometimes when after working hard, you are unable to pass the exam which is why we have added useful tips to pass Azure certification exam.
Being a tech geek, I decided to do my research and asked industry experts about Azure certifications. The more experts I talked to, the clearer my vision became. I found quite a bit about learning resources and revision tips for preparing for and passing Azure certification exams. So, here I am sharing my tips to pass Azure certification exam with all of you looking forward to appearing in an exam and are inspired to pass it on the first go.
Learning Resources and Revision Tips to Pass Azure Certification Exam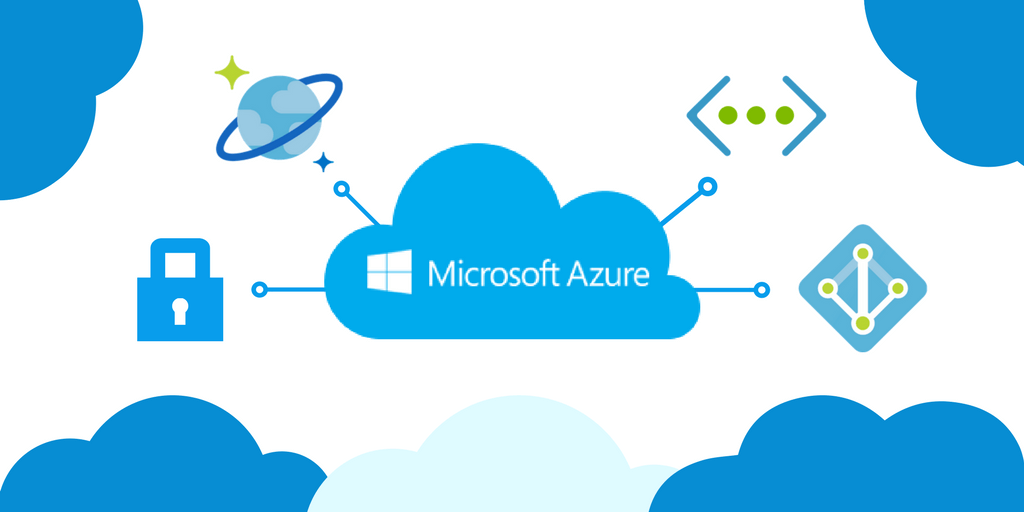 Revision Tips for Azure Certifications
Gather the best learning resources
List down what you should know and what you should skip
Jot down every important point and tip you come across
Practical learning is important
Take practice exam
Calm down; it's only an exam
Guess the answer
Additional tips (Because why not?!)
Learning Resources
First and foremost, thing is to gather the best learning resources. To nail your exam, you should find the best learning resources both online and offline. Once you have got your hands on them then you need to plan the process further. Also, another thing that should hold your grip on is the skills required for the certification. This will further help you in understanding the basic requirements for that certification and preparing for them.
If you don't know where to go and how to start, then here are my top 3 Microsoft learning resources recommendations that will surely prove as a good study material.
The first resource that I will recommend to you is Microsoft's official Microsoft Certified Curriculum (MOC). You can find it on Microsoft's website. Once you have got access to it, believe it or not, you are halfway there already in passing the exam. The industry experts have drafted for each Microsoft course aligning with the exam objectives.
Have no access to MOC? Do not worry! I have an awesome alternative; find the best study guides online. Here one thing that you should be careful about is choosing the right study guide. Make sure you are taking a study guide from a legitimate publisher like MS Press, APress, or Sams, to name a few. All these publishers have study guides for almost all popular exams and preparing yourself with the help of these guides will be helpful.
Another great learning resource for Microsoft certifications is TechNet and MSDN. Microsoft publishes almost everything on both websites. So, taking notes from these websites is a great idea. However, there are more than thousands of pages on every topic so digging and finding the right resource for you will be a bit time taking.
 List down important points
It is not easy to pass Azure certification exams. They are mostly hard and not very fun to take. Even if you have had practical experience of working around technology powered by Azure. Every question is tricky and mostly hard to guess. So, knowing what you are supposed to know is very important and then list it down.
The question that arises here is, how do you know what is important from the exam's perspective? The answer is simple; take the help of the learning resources listed above. However, these resources can only help you to prepare yourself for the exam. But there will be questions on the exam that you didn't find in these resources as well.
Don't panic!
You still have a chance to find some of the questions that will be on the exam. Microsoft has descriptions of all the exams they conduct. Therefore, it is suggested to visit Microsoft's official website to learn a bit about the exam you are intended to take. If you don't know how to navigate through the website to find the descriptions, then you should take help on Google search.
For an instance, if you are appearing for the Azure Administrator certification exam then you should search "Azure Administrator certification exam details" and there you will find the Microsoft exam description for the certification appeared as the first result. There you will find the "Skills measured" section further categorized into sub-skills with the proper detailing of the skill. There you will also find 3 ways of getting prepared for the certification; self-paced, instructor-led, and the guide. If you are okay with only getting the idea of the topics, then you should only go through the skills guide. If you want to get training to have a clear idea of how it goes then you should sign up for any of the exam preparation options.
Jot down everything you learn
As Albert Einstein said,
"Paper is to write things down that we need to remember. Our brains are used to think."
Make it your habit to take notes. Sure, we are educated people with degrees, diplomas, and maybe a few certifications as well. Yet the years-old practice of writing the important information down is still alive and working. So, make it your practice of penning down every single piece of information that you think is important or is potentially important. From simple points to skills required, technical details, the question that you see online and thought it's important, in short, you need to make notes of everything.
Practical learning is vital
I am pretty sure (or at least I hope), practicing what you have learned is your PRACTICE in everyday life. So, I don't need to stress the importance of practicing endlessly here, right? No matter who you are, what is your educational background, work background, age, experience, if you are not habitual of practicing everything you have learned you are losing big time.
Only rotting stuff is not enough. Neither is jotting information is adequate. It is important to have hands-on experience in setting up and managing a system that you want to be certified for.
You can't just pass an exam without zero practical experience of working around that technology. Therefore, it is also one of the prerequisites to have experience before appearing for the exam. However, I do acknowledge that you can't have experience with everything that is going to be on exam as not everybody is lucky enough to have access to data centers with multiple servers or alike labs. This is where taking online courses from QuickStart Technologies Inc can help you. All you must do is to enroll in any certification you are looking forward to getting and take its course online. There you will get training from expert instructors and will also be able to practice through Virtual Labs provided by the university online that aligns with your exam.
Take Practice Exams online
Another good way to be prepared for your exam is by taking practice exams online. As mentioned earlier, you can find a lot of practice exams online that prepare you for your exam. These exams are designed to give you an idea of what could be on your final exam, how to answer all or at least maximum questions in the given time, and more. You can't deny the fact that only preparing for the Microsoft exam wouldn't be all to passing a Microsoft exam. You will need to learn time management, stress management, and more. I know individuals who passed the test because they have mastered the two skills of time and stress management in the exam with the lesser practice of exam while on the other hand, many individuals with good practice didn't clear it as they weren't able to manage time effectively. Therefore, it is better to do exam practice along with technological practice. In this way, you will know where to give more of your time and where less, how to manage scoring enough points to pass the exam and isn't it everything you need to learn.
Watch Videos
You can find plenty of relevant videos on YouTube and other forums online. Many Azure experts love to share their word with their audience. So, they release videos on almost every topic relevant to the technology every now and then. Some of the most famous Azure YouTube channels are Microsoft Azure's official YouTube channel, Troy Hunt, QuickStart, and Microsoft Research. You can find videos on almost any topic and start learning.
Seek Experts Advice
As per Intel Co-Founder, Robert Noyce, "Knowledge is power. Knowledge shared is power multiplied."
This is not something that only Robert Noyce believes in but almost every smart person does. Today, many experts like sharing their voices and are ready to help the younger generation. You can seek the advice of Azure experts before your next exam and you will be surprised by their knowledge. You can join a community online or go to your senior or communicate your confusion with the organization's leadership. Once you will engage yourself with talking to the experts, you will see there is so much to learn. This will not only help you in passing your exam but also in learning from the experience of others.
Relax!
As I have mentioned earlier, stress management is a key point to pass the exam. Since we all know stress is such a buzz killer. It finishes your will to do better and quicker since you are under the pressure of doing things right. Therefore, you end up messing things ups most of the time. So, just relax, sit back, take a deep breath, and say no to stress. Here are a few things you should remember while preparing for and taking the exam:
It's okay to not know everything that is on the exam. You need to know what is important but at the same time, you can't know everything. So, if you think there is anything you are missing, try to find it. If you can't find it, leave it.
Similarly, in the exam, if you know the answer to a question then go for it. If not, then leave it and go to the next question. Do not stress and don't waste your time. You can see this question at the end of the exam when you are done with the rest of the questions.
Guess an answer
There is no negative marking in the Microsoft exam. This means you can guess an answer and it won't harm you. Still, I would stick to my first point that doesn't waste your time on questions you don't know the answer to. Skip that question and solve the next one. However, once you are done with your exam and you still have time left, then come to this question again. Read it again and think if you have an answer now. If you still don't have the right answer, then just guess it away.
Summary and additional tips to pass Azure certification exam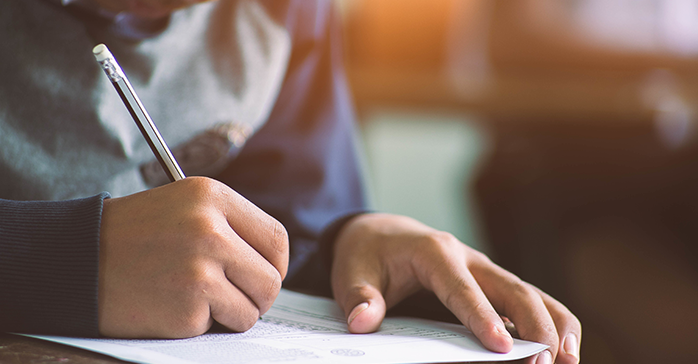 I've already covered a lot of information in this article. So, let me summarize these tips to pass Azure certification exam for you.
Try to get access to the MOC or any other learning resource
Know what exam you are going to take
List down the skills that are required to pass the exam
Get practical experience
Take practice exams to learn time management and what could be on the exam
Mark and dedicate a time slot to prepare for the exam.
Organize your study space
Ask questions and engage in discussions
Seek the advice of industry experts
Take notes from your industry peers
Skip the questions you don't know the answers to
Guess the answers at the end of the exam
Schedule your exam today. This will keep you on track and you will make time to prepare for it. Good thing is, you can always re-schedule the exam.
Relax!
Good luck with your exam. We hope our tips to pass Azure certification exam will help you the big way!