Top Ten Best Shoes Brands In The World
I make shoe contact before eye contact.
They say, "your shoes define your personality", and we agree with this statement to a certain extent. Your shoes define your taste and sense in fashion. As a shopper, fashion lover, or interested young girl or boy, there's no denying that shoes make all the difference. They're the crucial components that top off any outfit and can make one look fierce, bold, or chic altogether.
Then how should we assess the shoe? Well, there are many aspects with which we judge the quality of a shoe like how comfortable they are, what is the price of the shoes, design, durability, and the brand of the shoe. And it won't be wrong to say that sometimes, the shoe brand is all we need to know to judge its other attributes. Today, this is exactly what we are going to do. We are listing down the top ten best shoes brands in the world in 2023 and will stay in the top ten in 2024 for their shoe quality and highest sells.
Best Shoes Brands
It's essential to know the best shoe brands that you can count on for that perfect look. Below, we've compiled ten shoe brands that you should definitely give a try when shopping for your next trendy pair. So, sit back, relax, and read on to discover the crème de la crème of the shoe world!
Nike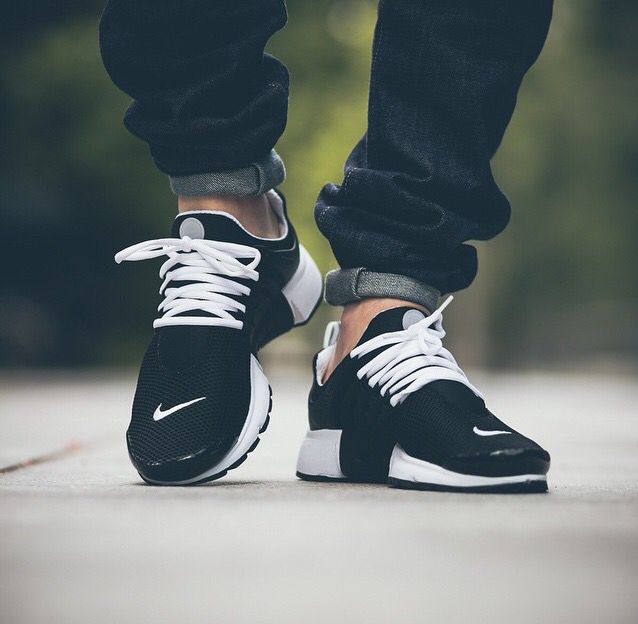 Nike is one of the best company to manufacture the best quality shoes worldwide. When we talk about the best shoe brands, Nike is the name that strikes our mind before anything. It is a multinational American company who has been designing and manufacturing shoes since 1964. Today, this shoe brand needs no introduction and is the ultimate choice for many athletes and sportsperson. The shoe range is pretty vast, attractive, and durable. The shoes are slightly expensive but worth it. Nike is the brand that not just us but everyone with a little know-how of shoes will recommend you without any second thoughts. Here are five reasons why Nike stands out among its competitors.
1. History of Innovation
Nike has a long history of pushing the boundaries and innovating in the world of athletic footwear. From its first waffle-soled running shoe in 1974 to the introduction of Air technology in the late 1980s, Nike has consistently introduced new and improved designs that have set the standard for performance shoes. This commitment to innovation has helped Nike stay ahead of the competition and maintain its position as one of the best shoe brands in the world.
2. Elite Athlete Endorsements
Nike has a strong presence in the world of professional sports, with many top athletes choosing to wear their products. From basketball superstar LeBron James to tennis champion Serena Williams, Nike's elite athlete endorsements add to the brand's credibility and appeal. These athletes choose to wear Nike not only for their performance on the field or court, but also for its style and design.
3. Focus on Sustainability
In recent years, consumers have become more conscious of the environmental impact of their purchases, and Nike has taken note. The company has made significant efforts to reduce its carbon footprint and promote sustainability in its manufacturing processes. This includes using recycled materials, reducing waste, and implementing renewable energy sources in their operations. Consumers can feel good about choosing Nike knowing the brand is committed to being environmentally responsible.
4. Diverse Product Line
Nike isn't just limited to athletic footwear – the brand has expanded into a wide range of products, including apparel and accessories. From running shoes to soccer cleats to lifestyle sneakers, Nike has something for everyone. This diverse product line allows the brand to reach a wider audience and cater to different needs and preferences. It also keeps customers coming back for more, as they can find everything they need from one trusted brand.
5. Iconic Branding and Design
Last but certainly not least, Nike's iconic branding and design play a significant role in its success as one of the top shoe brands in the world. The recognizable swoosh logo and simple yet eye-catching designs make Nike shoes instantly recognizable. Their products are not only functional but also stylish, making them a popular choice for both athletes and fashion enthusiasts alike.
New Balance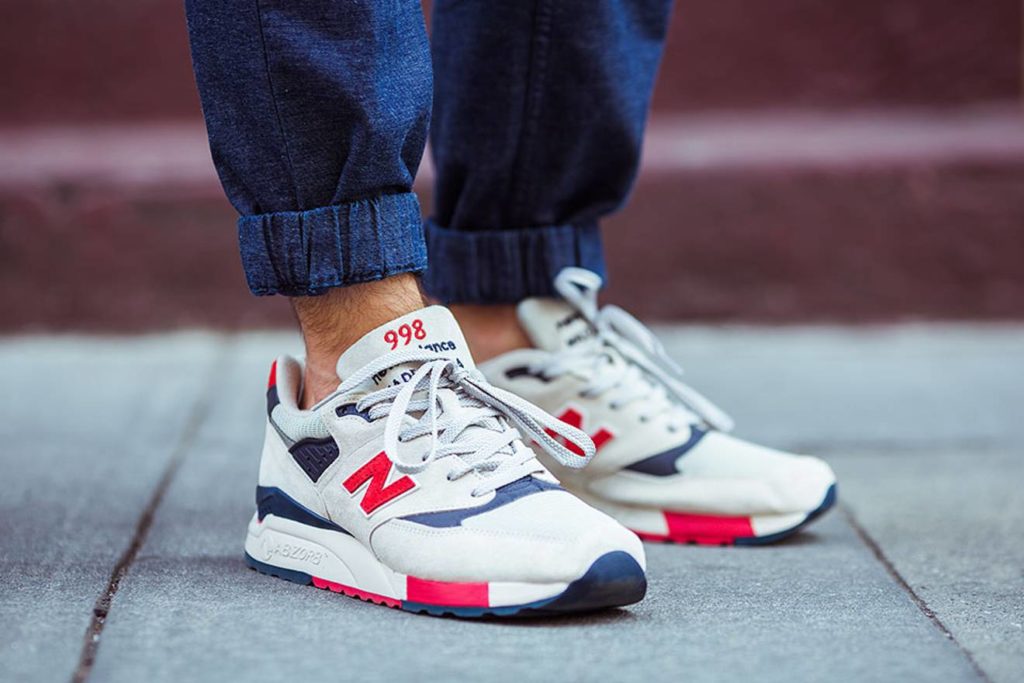 New Balance was founded in 1906 that makes it the oldest shoe manufacturing company on the list. It was established by William J.Riley in the United States. It is the largest shoe manufacturing company in the world who produces sportswear, casual wear, and many different kinds of shoes. The shoes are costly, snuggly, pretty, and modern day. The quality of shoes is uncanny and they are praised for their reliability and durability. Here are the top five reasons why New Balance is one of the best shoe brands in the world.
1. Superior Quality
New Balance takes pride in using high-quality materials and advanced technologies to create their shoes. They have a team of experts who are constantly researching and developing new ways to improve their products. This attention to detail and commitment to quality has earned New Balance a reputation for producing durable and reliable shoes that can withstand even the toughest of activities.
2. Wide Range of Styles and Sizes
New Balance offers a wide variety of shoe styles to cater to different needs and preferences. Whether you're looking for running shoes, walking shoes, or casual sneakers, New Balance has got you covered. They also offer a wide range of sizes, including narrow and wide widths, to ensure that everyone can find a perfect fit.
3. Comfort and Support
One of the main reasons why people choose New Balance over other shoe brands is because of the comfort and support their shoes provide. With features like cushioned insoles, arch support, and breathable materials, you can wear New Balance shoes all day long without experiencing any discomfort or pain.
4. Commitment to Sustainability
New Balance is committed to reducing their carbon footprint and promoting sustainable practices in their production process. They use eco-friendly materials, such as recycled polyester, and have implemented energy-efficient processes in their manufacturing facilities. This commitment to sustainability sets New Balance apart from other shoe brands and appeals to environmentally-conscious consumers.
5. Focus on Customer Satisfaction
Last but not least, New Balance prioritizes customer satisfaction above all else. They strive to provide the best possible experience for their customers by offering excellent customer service and listening to their feedback. This dedication to customer satisfaction has earned them a loyal following and sets them apart from other shoe brands that may neglect this aspect.
Adidas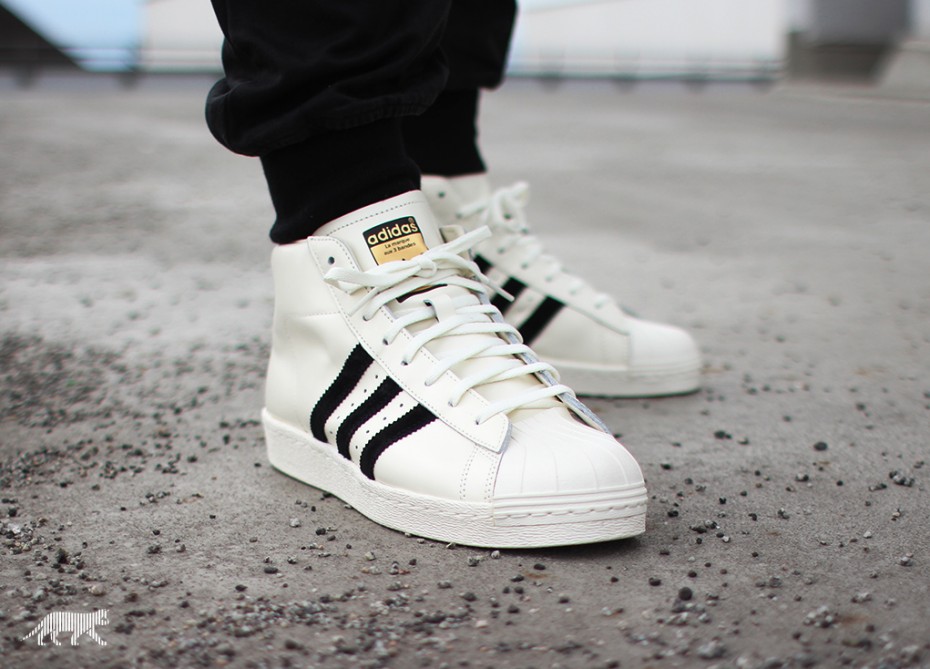 Adidas is another great name in the shoe industry. It was founded in 1924 by a German guy named Adolf Dassler. Adidas is the second biggest company to manufacture sportswear worldwide. This company has many big names linked to it like Lionel Messi, Zinedine Zidane, Gareth Bale, Xavi, Kaka, and more. The first and final choice of many sportsmen and sportswomen as well. Adidas shoes are comfortable, pretty, and long-lasting. Their appealing design and style are harder to resist and therefore, Adidas is on our list of the best shoe brands in the world. Here are the top 5 reasons why Adidas is among the top ten shoe brands in the world:
The History of Adidas
Adidas was initially known as "Gebrüder Dassler Schuhfabrik" (Dassler Brothers Shoe Factory) until 1949 when it was officially renamed "Adidas". The company's iconic three stripes logo was also introduced in the same year. From there, Adidas quickly gained popularity among athletes and sports enthusiasts alike due to its innovative designs and focus on performance. In 1972, Adidas made history by being the official sponsor of the Olympic Games in Munich.
The Superior Quality
One of the main reasons why Adidas is considered to be the best shoe brand in the world is because of its superior quality. Each pair of shoes is carefully crafted with high-quality materials and undergoes rigorous testing before hitting the market. This ensures that every shoe provides the best comfort, support, and performance for its wearer.
The Iconic Designs
Adidas is not only known for its exceptional quality but also for its iconic designs. From the original Superstar to the modern Ultraboost, Adidas has continuously pushed boundaries in terms of design and style. The brand's collaboration with popular celebrities, designers, and athletes has also resulted in some of the most coveted and unique shoe designs.
The Comfortable Fit
Comfort is key when it comes to shoes, especially for athletes and those with an active lifestyle. Adidas understands this and has incorporated innovative technologies into its shoes to provide the best fit and comfort possible. From the famous Boost cushioning to Primeknit material, Adidas continuously strives to improve the comfort level of its shoes.
The Brand's Impact on Society
Aside from its impressive products, Adidas also stands out as a brand that cares about society and the environment. The company is committed to sustainability and has implemented various initiatives to reduce its carbon footprint and promote social responsibility. This has only added to the positive image and reputation of the brand.
Puma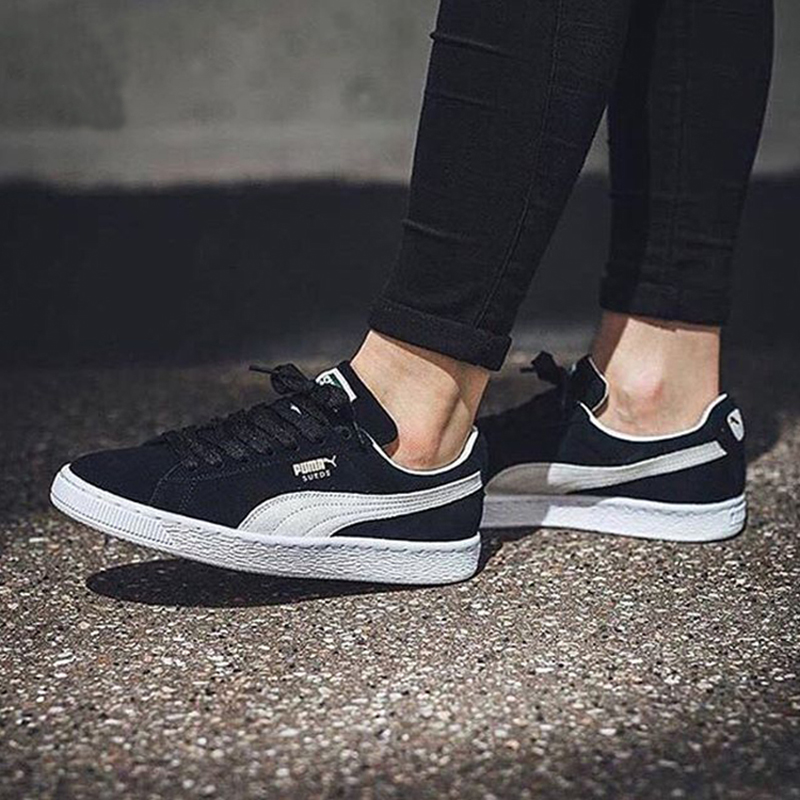 Founded in 1948 by Rudolf Dassler, Puma is another best shoe brand with German roots. Puma designs casual wear as well as athletic shoes. The quality of shoes is unparalleled, however, the prices are a bit high. Even when the shoes manufactured by Puma are expensive, it is named among the highest shoe seller company. That is itself a proof of its popularity and quality. The Puma shoes are super comfy, reliable, and alluring. Here is why Puma is considered one of the best shoe brands in the world.
Innovative Designs
One of the key factors that sets Puma apart from other shoe brands is their innovative designs. Puma continuously pushes boundaries and redefines what a sports shoe should look like. From their iconic Formstrip on the side panels to their unique color combinations, Puma's designs are both functional and fashionable. This has allowed Puma to stay relevant and appealing to consumers of all ages.
High-Quality Materials
Puma is committed to using high-quality materials in their shoe production. From premium leather and suede to advanced synthetic fabrics, Puma ensures that every shoe is made with the utmost care and attention to detail. This not only results in durable and long-lasting shoes but also provides maximum comfort and performance for the wearer.
Wide Range of Products
Another reason why Puma is considered one of the best shoe brands in the world is their diverse product range. Puma offers a wide selection of shoes for various sports, including running, basketball, soccer, and golf. They also have a line of lifestyle shoes that are perfect for everyday wear. This allows Puma to cater to the needs of a wide range of consumers, making their brand more accessible and inclusive.
Collaborations with Athletes
Puma has built strong relationships with various athletes and teams over the years. They have collaborated with some of the biggest names in sports, including Usain Bolt, Virat Kohli, and Selena Gomez. These collaborations not only help Puma to reach a broader audience but also allow them to create shoes that are specifically designed for the needs of professional athletes.
Commitment to Sustainability
sPuma is committed to being a sustainable brand, which sets them apart from other shoe brands in the market. They have implemented eco-friendly practices throughout their production process, including using more sustainable materials and reducing carbon emissions. They have also launched several initiatives to promote recycling and reduce environmental impact.
Skechers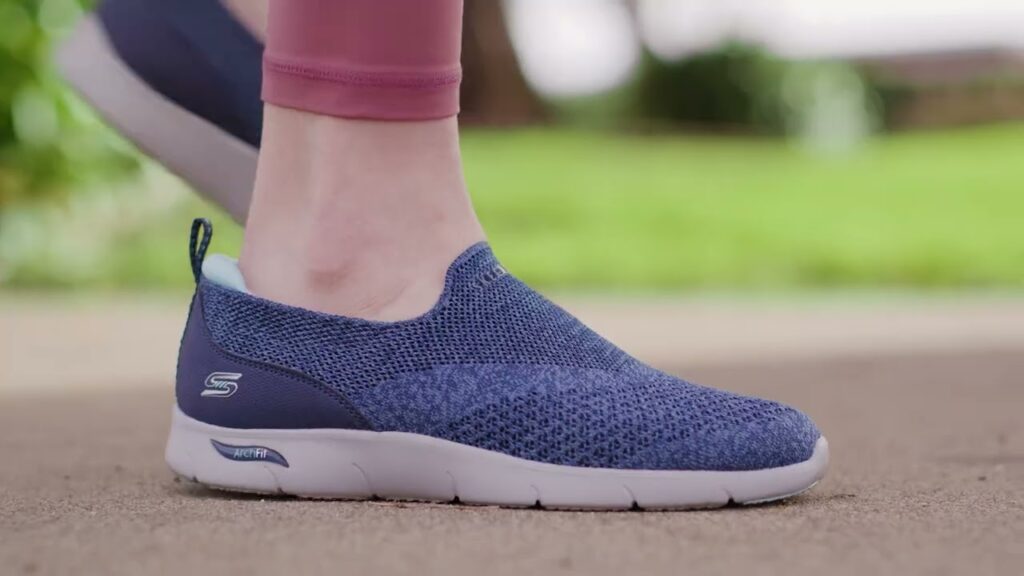 Skechers has become a household name in the world of footwear, known for its comfortable and stylish shoes. It has earned its place as one of the best shoe brands in the world through its commitment to innovation, versatile designs, affordable prices, durability, and celebrity endorsements. With these factors in mind, it's no surprise that Skechers continues to be a popular and highly-regarded shoe brand globally. But what sets it apart from other shoe brands? Here are five reasons why Skechers is considered one of the best shoe brands in the world.
1. Innovative Technology
Skechers has always been at the forefront of incorporating innovative technology into their shoes. From memory foam insoles to air-cooled memory foam and lightweight materials, Skechers is constantly looking for ways to improve the comfort and performance of their shoes. This dedication to innovation has helped Skechers stand out in a highly competitive market.
2. Versatile Designs
Another reason why Skechers is one of the best shoe brands in the world is its versatile designs. Whether you're looking for casual sneakers, athletic shoes, or even dress shoes, Skechers has it all. Their wide range of styles and colors appeal to a diverse customer base, making it easy for anyone to find their perfect pair.
3. Affordable Prices
Despite its reputation as a top shoe brand, Skechers remains relatively affordable compared to other high-end brands. This makes them accessible to a wider audience and allows people to experience the quality and comfort of Skechers shoes without breaking the bank.
4. Durability
Skechers prides itself on creating durable footwear that can withstand daily wear and tear. From their sturdy soles to their high-quality materials, Skechers shoes are built to last. This not only makes them a practical choice for everyday wear but also ensures that customers get their money's worth.
5. Celebrity Endorsements
Finally, what truly sets Skechers apart from other shoe brands is its impressive list of celebrity endorsements. From athletes like Usain Bolt and Brooke Henderson to A-listers like Camila Cabello and Kelly Brook, Skechers has gained the support of some of the biggest names in sports and entertainment. This not only helps promote their brand but also adds credibility to their products.
Reebok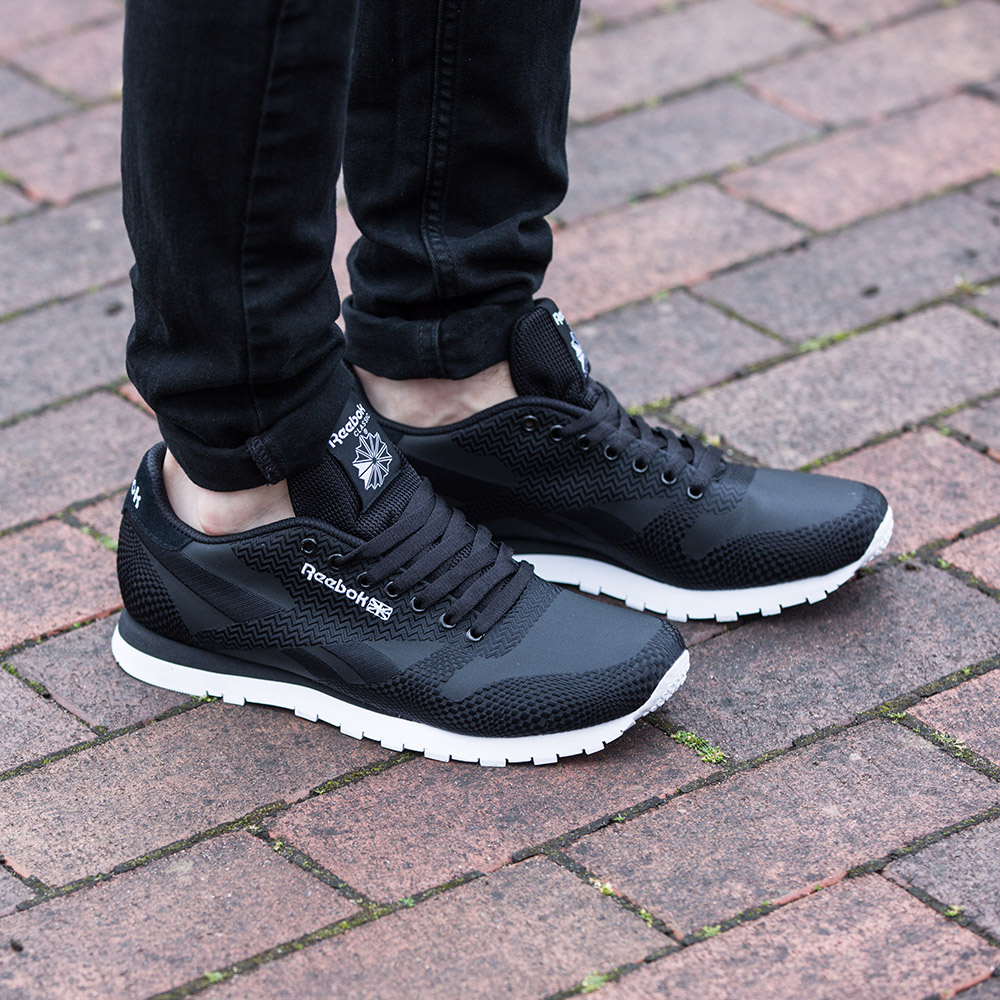 Reebok is the next popular shoe brand that we would love to add to our list. Adidas was established by Joe & Jeff Foster in 1958 in the USA. It is a subsidiary of famous Adidas, acquired in 2005, who manufactures sports footwear and casual shoes worldwide. Reebok shoes are the choice of a million of people around the world including athletes and celebrities. Reebok shoes are cozy, hardwearing, and fascinating to wear.
Impressive Technology and Design
New Balance has been known for its innovative technology and design when it comes to their shoes. They constantly strive to improve and create new technologies that can enhance the performance and comfort of their shoes. Some of the notable technologies include Fresh Foam, which provides superior cushioning, and FuelCell, which offers energy return for a more responsive ride.
Wide Range of Options
No matter what type of shoe you are looking for, New Balance has got you covered. From running shoes to lifestyle sneakers, they offer a wide range of options for every need and preference. Their shoes also come in different sizes and widths, ensuring that everyone can find the perfect fit.
Commitment to Sustainability
New Balance not only focuses on creating high-quality shoes but also takes responsibility towards the environment. They are committed to sustainability and have implemented various initiatives, such as using recycled and environmentally friendly materials in their shoe production processes.
Trusted by Athletes
New Balance is not just a popular choice among everyday consumers, but it is also a trusted brand among athletes. Many professional athletes have chosen New Balance as their go-to brand for its superior performance and comfort. Some well-known athletes include Olympic gold medalist Sydney McLaughlin and NBA star Kawhi Leonard.
Long History of Quality
New Balance has been in the shoe industry for over a century, and throughout the years, they have maintained their reputation for producing high-quality shoes. With such a long history of providing top-notch footwear, it is no surprise that they have become one of the best shoe brands in the world.
Converse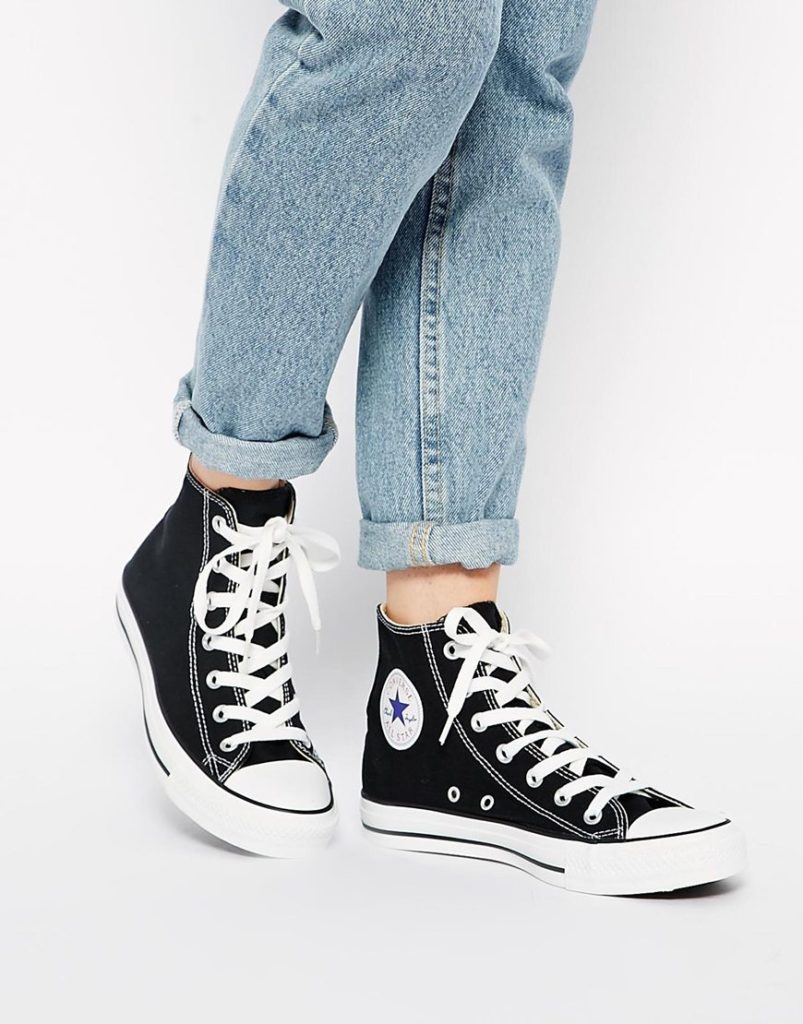 Converse was founded in 1908 by Marquis Mills in Boston, United States. It is popular as the most iconic American shoes manufacturing company. It manufactures all the different kind of shoes including sportswear, casual, skating shoes, and many more. Prepossessing, snuggly, and endurable, are some of the attributes that define "Converse".
Iconic Design
When you see a pair of Converse shoes, there's no mistaking them for any other brand. With their signature round toe and canvas material, Converse shoes have become an iconic design that is recognized and loved by people all over the world. The classic Chuck Taylor All Star design has been around since 1917 and remains a bestseller to this day. Converse has also collaborated with various artists, musicians, and fashion designers to create limited edition shoes, making them even more desirable and unique.
Comfortable Fit
Converse shoes are not only stylish but also incredibly comfortable. The soft canvas material and cushioned footbed make them perfect for everyday wear. Whether you're walking around the city or dancing at a concert, Converse shoes provide support and comfort all day long. The brand also offers different styles such as high tops, low tops, and slip-ons, providing options for various preferences and activities.
Versatility
One of the best things about Converse shoes is their versatility. They can be worn with almost any outfit, from a casual t-shirt and jeans to a more formal dress. They come in a variety of colors and patterns, making it easy to find a pair that fits your personal style. Additionally, Converse shoes are unisex, so anyone can rock a pair and make them their own.
Durable Quality
Converse shoes are known for their durability, making them a long-lasting investment. The canvas material is not only comfortable but also sturdy, able to withstand everyday wear and tear. With proper care, Converse shoes can last for years without losing their shape or quality. This aspect makes Converse a cost-effective choice for footwear, especially for those who wear their shoes regularly.
Timeless Appeal
Finally, one of the main reasons why Converse is considered one of the best shoe brands in the world is its timeless appeal. The brand has been around for almost a century and continues to be a popular choice among people of all ages. Whether you're a teenager or an older adult, Converse shoes have a nostalgic and classic appeal that never goes out of style. It's no wonder why they're often seen as a fashion statement and a must-have in everyone's shoe collection.
Air Jordan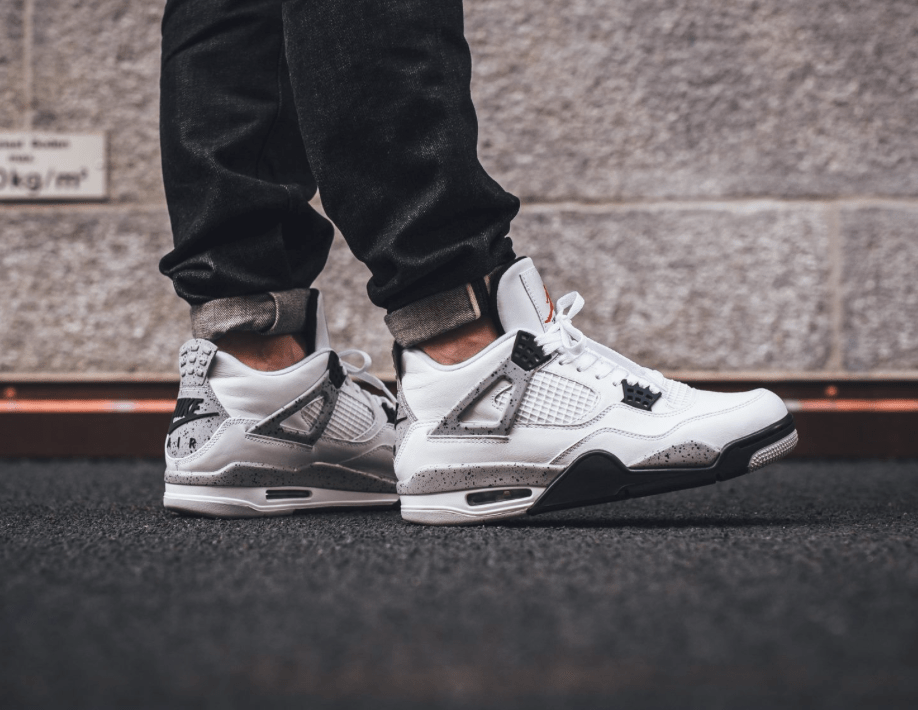 Air Jordan was established by famous Michael Jordan in 1984, released to the public in 1985 and later acquired by Nike. It manufactures athletes footwear and is a choice of many famous athletes. The shoes are inviting, congenial, and modern.
There's no denying that Air Jordan is one of the most well-known and beloved shoe brands in the world. It has remained a top choice for athletes, fashion enthusiasts, and sneaker collectors since its inception. Here is what sets this brand apart from all the others:
Rich History and Legacy
Since its launch by Nike in partnership with basketball legend Michael Jordan, Air Jordan has become an iconic brand that represents not just athletic excellence but also style and cultural significance. The brand's success can be attributed to its founder, Michael Jordan, who revolutionized the game of basketball and captivated audiences worldwide with his skill and charisma. His partnership with Nike and the creation of Air Jordans gave birth to a new era of sports branding and marketing that is still unmatched today.
Iconic Technology
Air Jordan has consistently pushed the boundaries when it comes to technology and design, making their shoes not only stylish but also high-performance. The brand is known for incorporating cutting-edge features such as the Air-Sole cushioning, which provides superior shock absorption and comfort, and Flywire technology that offers lightweight support. These advancements in shoe technology have made Air Jordans a top choice for athletes of all levels.
Quality and Durability
One of the key factors that have contributed to Air Jordan's success is the brand's commitment to quality and durability. The materials used in their shoes are carefully selected, ensuring that they can withstand the rigors of intense physical activity. This attention to detail has garnered a loyal customer base who knows they can rely on Air Jordans for both style and performance.
Wide Range of Designs and Styles
Air Jordan may have started as a basketball shoe, but it has now expanded to include a wide range of designs and styles that cater to different preferences and occasions. Whether you're looking for a classic retro design or a modern, fashion-forward sneaker, Air Jordan has something for everyone. The brand's collaborations with other designers and celebrities have also added to its appeal and made it a staple in both the sports and fashion world.
Global Recognition and Popularity
Last but certainly not least, Air Jordan's global recognition and popularity cement its place as one of the best shoe brands in the world. The brand has a strong presence in over 130 countries, making it accessible to people all over the world. Its cultural impact and relevance transcends borders and generations, making it a household name for both athletes and non-athletes alike.
Vans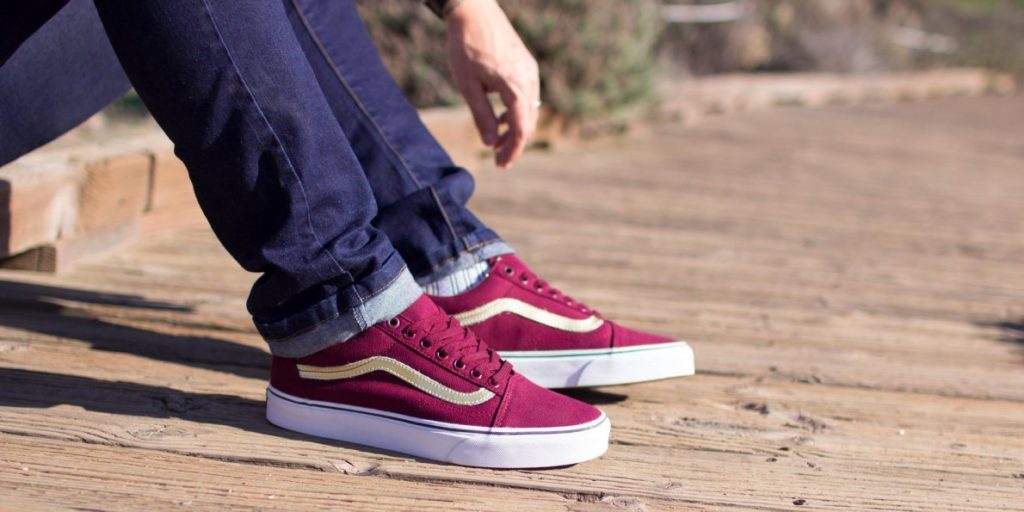 Vans is an American shoe company founded in 1966 by Paul Van Doren, James Van Doren, Asiah Brewster, Serge D'Elia, and Gordon C. Lee. Vans produces a number of products including footwear, accessories, and clothing. These shoes are the final choice of many high school and college students. Vans shoes are luxurious and expensive but they are definitely worth the money. Below are the five reasons why Vans are the best:
Rich History and Legacy
Vans has a long-standing history that dates back to the mid-1960s. Founded by brothers Paul and James Van Doren, along with two other partners, Vans initially started as a small family-owned business selling canvas deck shoes. However, it was not until the 1970s when Vans caught the attention of skateboarders, making it one of the first shoe brands to cater specifically to this niche market. Today, Vans continues to embrace its skateboarding roots while also expanding into other markets such as lifestyle and fashion.
Creative Designs
When you think of Vans, what comes to mind? Most likely, it's their iconic designs such as the timeless checkerboard pattern, the signature side stripe, or the classic slip-on style. These designs have become synonymous with the Vans brand and are instantly recognizable by people all around the world. Vans has also collaborated with various artists and brands over the years, resulting in unique and limited-edition designs that further solidify their position as a top shoe brand.
High-Quality Products
Vans takes pride in the quality of their products, and it shows. From the durable canvas and suede materials to the comfortable cushioned soles, Vans shoes are built to last. This is especially important for skateboarders who need footwear that can withstand constant wear and tear. Vans also offers a wide range of shoe styles to cater to different activities and preferences, making them a go-to brand for everyone.
Inclusivity and Diversity
One of the most notable aspects of Vans is their inclusivity and diversity. From their marketing campaigns to their product offerings, Vans celebrates individuality and encourages people to "off the wall" and be themselves. This message of acceptance and inclusivity has resonated with customers, making Vans a popular choice for people of all ages, backgrounds, and styles.
Giving Back to the Community
Vans is not just a shoe brand; they are also committed to giving back to the community. Through various initiatives such as their Vans Custom Culture program and their annual Day of Giving, Vans supports and empowers youth through art, music, and action sports. They have also partnered with organizations such as Skateistan to provide skateboarding opportunities for children in underprivileged communities.
Under Armour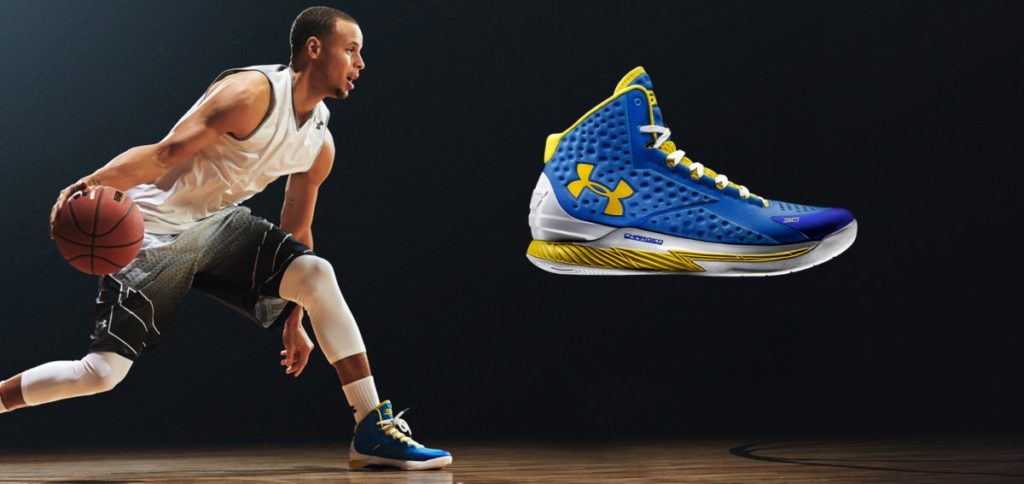 Under Armour is the youngest company on the list yet one of the best shoe brands. The brand Under Armour was established in 1996 by Kevin Plank in Baltimore, USA. The design of the shoes is such alluring that its consumers rank it on the top of the most stylish footwear. Under Armour shoes are the true representation of vogue, class, and modernism. They are super comfortable, nice-looking, and substantial.
But what sets Under Armour apart and makes it one of the best shoe brands in the world? Here are five reasons why.
Technological Innovations
Under Armour is known for its commitment to innovation and pushing boundaries. The brand has invested heavily in developing and incorporating new technologies into their products, especially in their footwear line. For example, they were one of the first companies to introduce moisture-wicking fabric in their clothing, and they continue to incorporate new technologies like Micro G foam and HOVR cushioning in their shoes. These innovations not only make Under Armour products stand out but also provide athletes with the high-performance gear they need.
Endorsements by Top Athletes
Under Armour has a strong presence in the world of sports, thanks to its partnerships with top athletes like Steph Curry, Tom Brady, and Jordan Spieth. These partnerships not only boost the brand's image but also provide valuable feedback and insights from these top performers to improve their products. Seeing elite athletes wearing Under Armour gear also adds to the brand's credibility and appeal among consumers.
Wide Range of Options
Under Armour offers a diverse range of shoes for different types of sports and activities, catering to the needs of athletes in multiple disciplines. From running and training shoes to basketball and football cleats, Under Armour has a shoe for almost every sport. This variety allows them to reach a larger market and also makes it easier for consumers to find the perfect shoe for their needs.
Commitment to Sustainability
In recent years, Under Armour has also made a concerted effort to become more environmentally friendly and sustainable. They have introduced eco-friendly materials like recycled polyester in their clothing and are constantly finding ways to reduce their carbon footprint. This commitment to sustainability not only benefits the environment but also resonates with consumers who are becoming increasingly conscious of the impact of their purchases.
Affordable Pricing
Despite being one of the top sportswear brands, Under Armour remains relatively affordable compared to its competitors. This makes it an attractive option for consumers who want high-quality products without breaking the bank. In addition, they also offer regular sales and discounts, making their products even more accessible to a wider audience.
Here ends our list of the best shoe brands cherished, consumed, and liked worldwide. You will never regret buying shoes from any of these brands. Although they are a little costly but believe us they are totally worth the cost.