Top Ten TV Shows Of All Time
TV Shows are a blessing to us, especially the top ones. Some TV Shows are even better than a lot of great movies. TV Shows pack so much more than any other format of entertainment can contain. The emotions, stories, drama, and action is all limitless. Here is the top ten TV Shows of all time list.
Top Ten TV Shows of all time
    1. Breaking Bad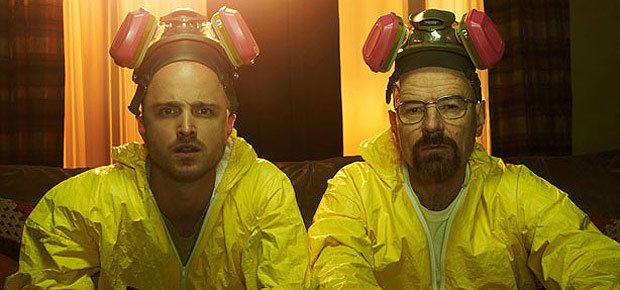 The greatest TV Show of all time hands down. I personally have watched it three times over, because it has so much. It created this very rich world with amazing characters and storylines. That other shows and hopefully movies ( apparently there's a sequel movie in the works) will take advantage off. If you won't have a great time I would recommend nothing else.
    2. Game Of Thrones
The incredible TV show that takes inspiration from the amazing Lord of The Rings and other fantasy stories and films. Game of Thrones is definitely one of a kind in TV Shows never has anything been similar to it or ever will ( at least in the near future). The scenery and the world is so beautiful and deep its mind-blowing.
    3. Rick and Morty
Probably the greatest cartoon of all time. The humor and story is so much better than any other before or after. When every other cartoon got bland ( The Simpsons and Family Guy) Rick and Morty re-invented the whole comedy cartoon genre. Mixing science, beautiful animation and hilarious humor.
    4. The Wire
Created and written by a former police reporter, came this legendary TV Show. It showed the war on drugs from every angle possible and as deep as imaginable. A very rich and deep world and characters it created.
    5. The Sopranos
The Sopranos follows a New Jersey Mob Boss who has problems in his personal and professional life, and looks to seek counselling for help. It is amazing because it is very first person, and rarely follows other characters, With amazing acting and storyline its without a doubt one of the greatest TV shows ever.
    6. Better Call Saul
Regardless of being created off of another great TV shows success, it hold its own when it comes to anything else. It ended up creating an amazing story no one though it could. Just goes to show the amazing writing and directing behind these stories. Better Call Saul has even better pacing and episodes than its predecessor, even though Breaking Bad rarely had a normal episode, this one doesn't even have a normal episode every episode is amazing.
    7. Lost
The survivors of a plane crash are forced to work together in order to survive on a seemingly deserted tropical island. Even though it didn't have a good ending. The characters it created is beyond amazing, the depth and history it gave every character is incredible.
    8. Sherlock
Based on the classic books by Sir Arthur Conan Doyle, came this TV Show which is impeccable. The humor and story run very deep. There are only 3 episodes per season, and every episode is astounding.
     9. Stranger Things
This surprise TV Show that came in the summer of 2016 on Netflix took the world by a storm. It had 10 episodes and because it was on Netflix there was no waiting for the next episode. I myself watched it all in 2 days. and it is amazing. Based on the 1980's there is so much tribute to that time that its crazy. And all in all the music, characters and story are all great like every other show on this list.
     10. The Walking Dead
Even though it started to fall off after season 5, there is arguing that the first 5 seasons of the show are amazing. From the introduction to the story, everything was incredible. And it seems they are going back to their roots, because the latest season is turning out to be amazing.