The Best Dressed Celebrities at Met Gala 2019 – Top 10
The Met's 2019 outfit theme is "Camp" means"Notes on Fashion". This year theme is motivated by Susan Sontag's 1964 article, which characterizes camp as an adoration for the unnatural: of ingenuity and distortion. To out stand with this theme, one would need to think: over-the-top, will have to wear showy embellishments, and anything magnificently unconventional.
With a theme that praised the unbelievable and over-the top idea of camp, it should not shock anyone that the takes a look at the 2019 Met Gala were not for the black out of heart at the yearly occasion on Monday night in New York City.
This year, the trap in finding the best dressed means is focusing on the gleaming individuals who likewise carried the style alongside the theme i.e. camp. See who handled the otherworldly blend, from Lady Gaga, one of the co-hosts of the night, who set up her territory as a camp champ with a colorful striptease of four Brandon Maxwell looks to the incomparable Billy Porter, who appeared in a Sun God-propelled troupe, conveyed by a brilliant litter, this Met Gala was one for the books.
Here, we've listed down the ten best dressed celebrities at the 2019 Met Gala who literally stole the show. Read along!
Lady Gaga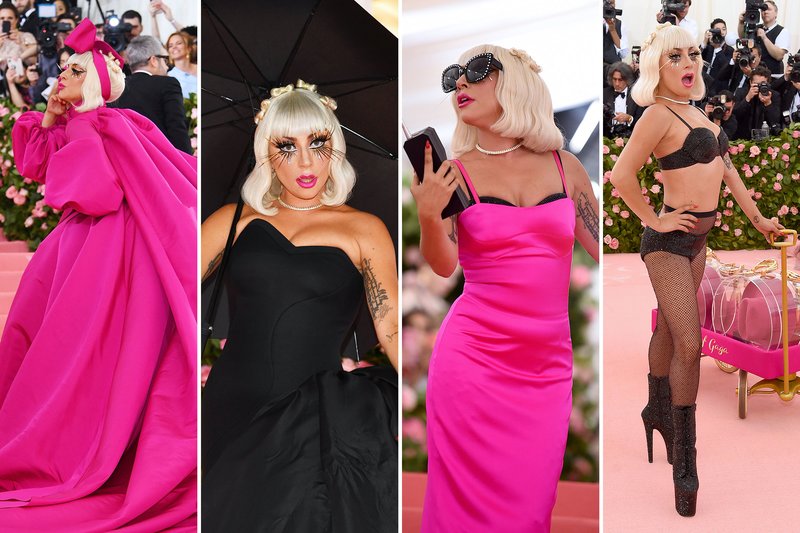 Lady Gaga wore 4 Brandon Maxwell's designed outfits and stole the show out and out. Starting the show with a giant pink gown, and then moving to a black strapless gown, followed by a pink slip dress with giant cell phone, and lastly, crystal bra with sparkly panties.
Jenner Sisters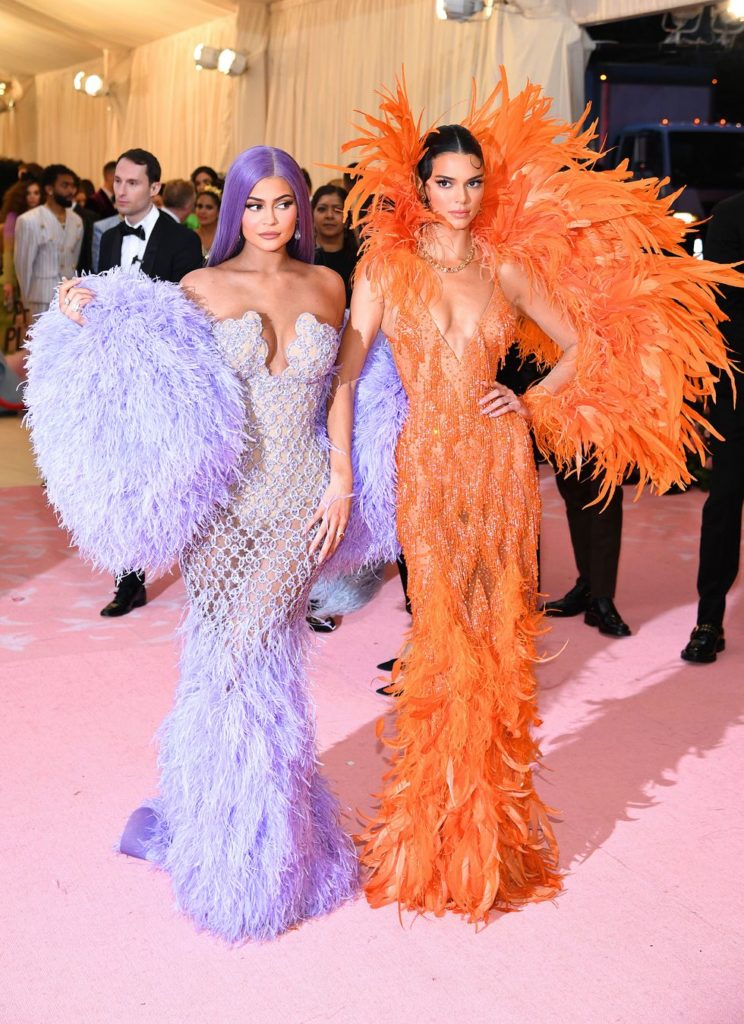 Jenner sisters outshone the show with Cindrella's wicked sisters themed Versace dress. They kept it simple yet extravagant, bold and beautiful.
Cardi B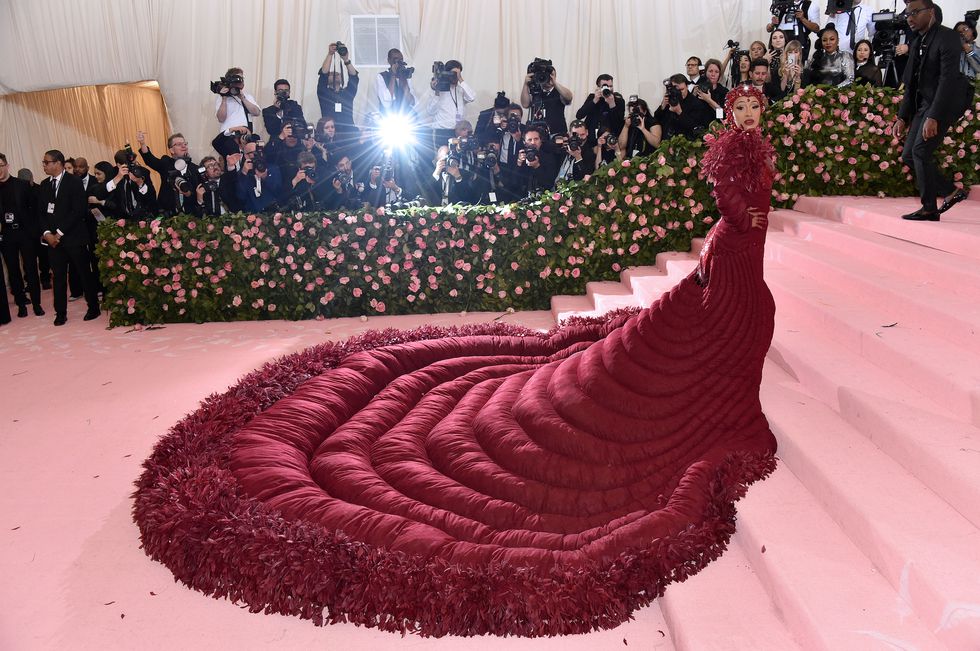 Cardi B looked lavish with her Burgundy gown designed by Thom Browne which was 10 feet long embellished with around 30K burned and dyed coque feathers along with a brown hat.
Billy Porter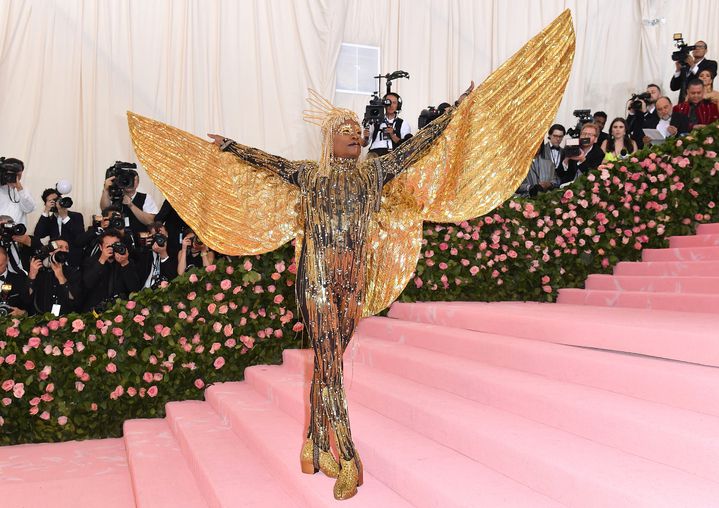 He entered on reclining regally lifted by 6 bare chested men wrapped in gold pants and he himself wore gold winged dress by The Blonds and gave a wicked king wibe.
Zendaya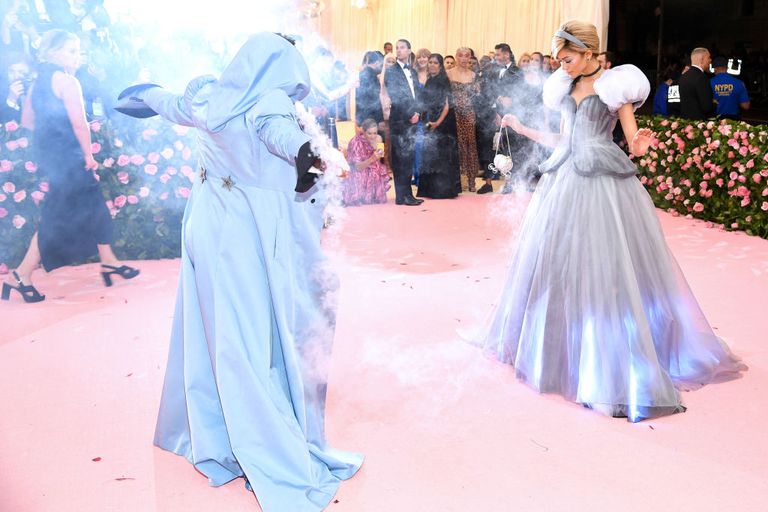 Zendaya presented Cindrella's tale through her costume by Tommy Hilfiger. She entered with her fairy godmother (Law Roach) who changed her simple dress to beautiful fluorescent gown by waving her wand.
Gigi Hadid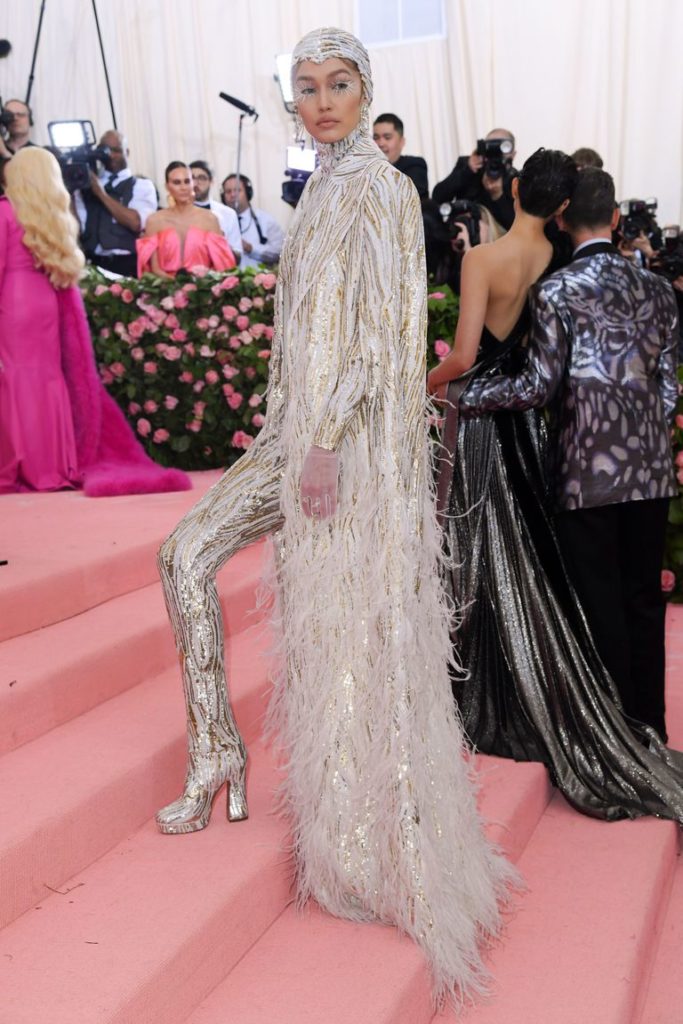 Gigi Hadid came dressed up as an Ice queen in Michael Kors designed jumpsuit. Her look was all glitter and glamorous embellished further by a Stephen Jones hat.
Saoirse Ronan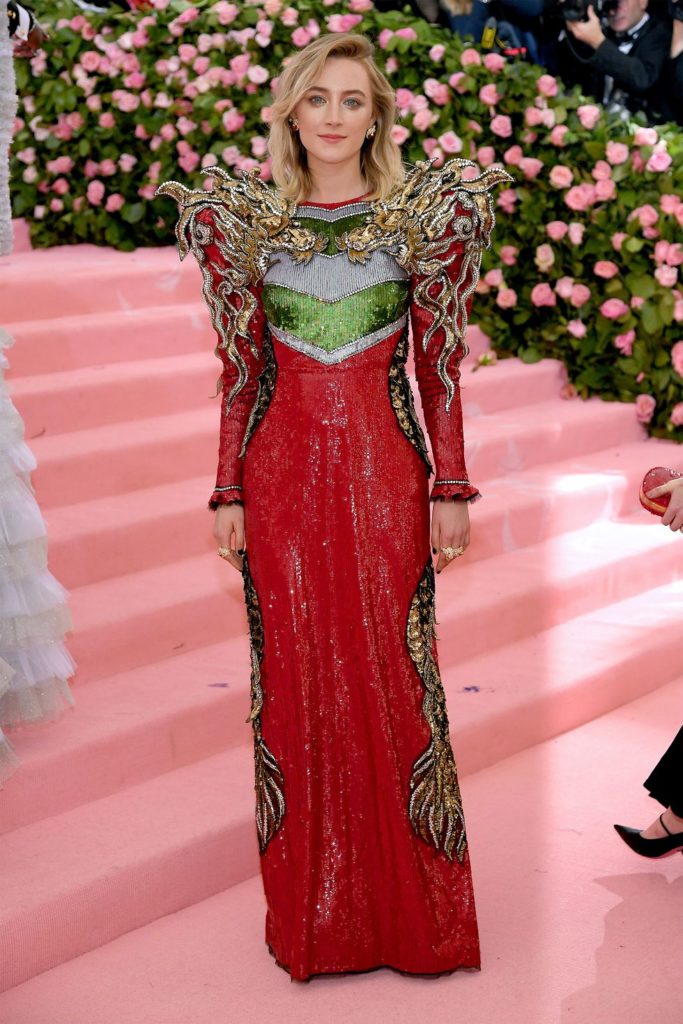 Saoirse Ronan wore red gown by Gucci with silver and green neckline and was literally looking like she is breathing the fire in the world of thrones.
Michael Urie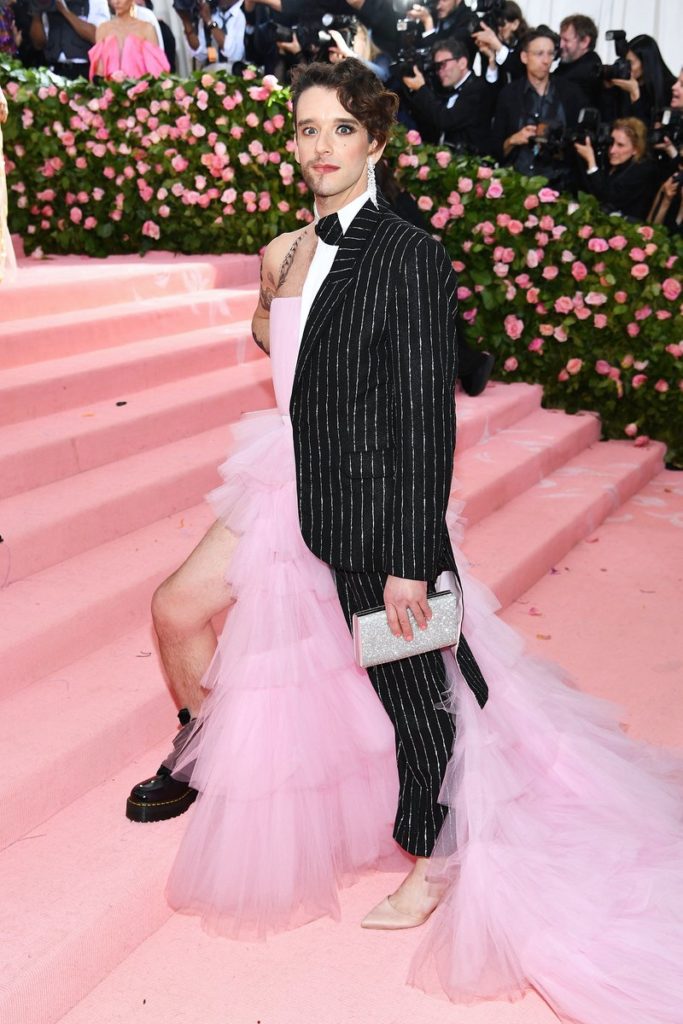 Michael Urie's literally puzzled our brains with the duality his dress imposed, portraying the dual faces of both genders designed by Cezanne and Frida Kahlo.
Celine Dion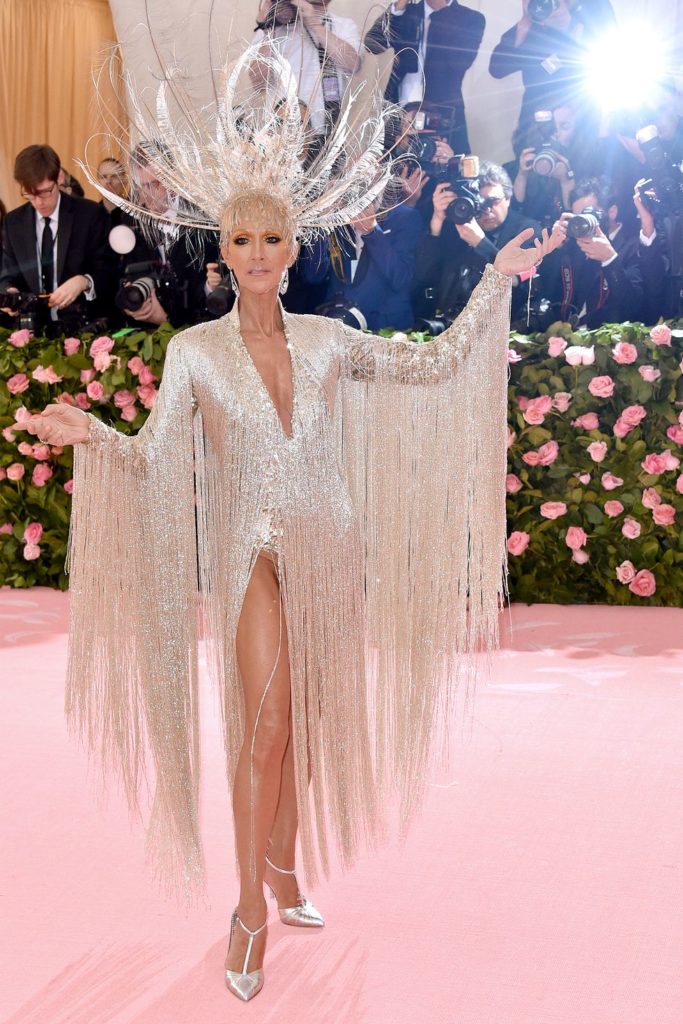 Celine Dion wore a beautiful glittery gown designed by Oscar de la Renta. The entire dress was made from 18 different panels, hand-beaded by 52 professional designers taking around 3,000 hours to complete and weighed over 22 pounds. Yet she carried it like a queen!
Jared Leto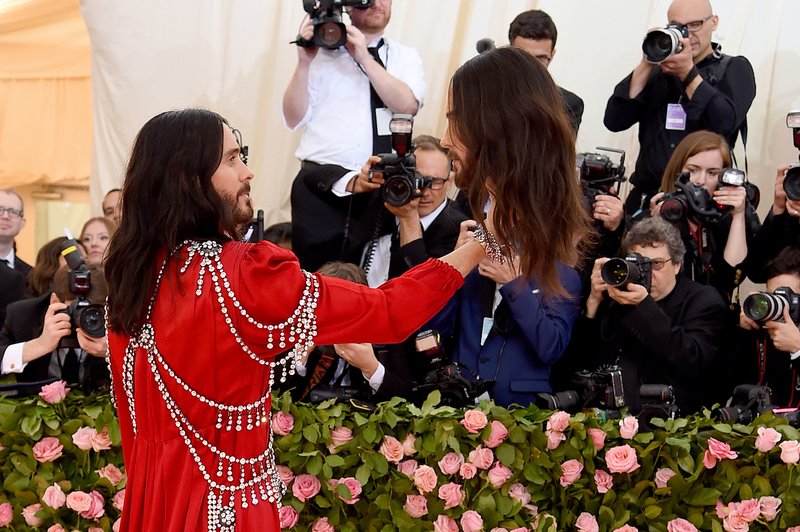 Jared Leto out stood for his self obsession by taking self-love to a whole new level. He surprised all of us by toting a replica of his own head and paired it with his Gucci dress in red color with crystal harness.