After Breaking Bad TV show – It's Breaking Bad movie in the works
Breaking Bad the TV show that is always put among the greatest TV shows of all time list. Well deserved as well because the show gave us absolute awesomeness with each and every episode. Each episode was so well made it made us feel so many different emotions in a single episode, the sign of a great show. Whenever someone would ask me for a TV show recommendation Breaking bad is always my top recommendations. The show had everything action, drama, and an absolutely amazing storyline. Every character was so diverse and so well thought out it just showed great story writing. And the acting was impeccable from the start made us feel everything the characters did and felt on the show. Breaking Bad the show adored and watched by millions around the world.  The show that gave us five incredible seasons, is about to get a sequel. Fans will no longer have to tread lightly the sequel will be a Breaking Bad movie.
'Breaking Bad' is coming back and it's with a movie
Summary of Breaking Bad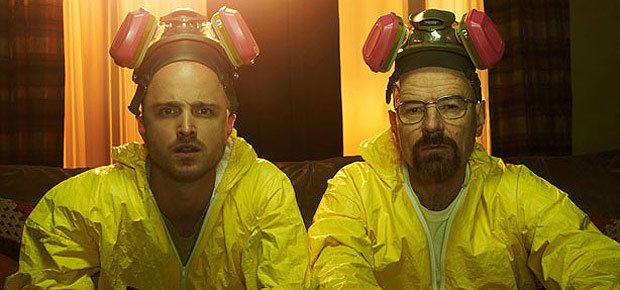 The show followed Walter White a high school chemistry teacher. Who got diagnosed with lung cancer which made him look at everything different. And he started to rethink all of his decisions because he was gonna die and realized he didn't have enough money to secure his families future. So he ends up leaving his second job and starts cooking meth with a former student Jesse Pinkman. That's where the story starts and goes on from.
After Breaking Bad TV Show
It has been five years since the last episode of the show came out. The question on all the minds of the fans has been ever since that episode came out, has been what happened or will happen to Jesse Pinkman. The other main character of the show. Breaking Bad did get a prequel called Better Call Saul which is the great show on its own. But Better Call Saul hasn't shown any of the two main characters Walter White and Jesse Pinkman or nothing even close to them yet. That show is still going on and it's getting close to the Breaking Bad with every episode. But because it only has ten episodes per season, and the seasons come out per a year it's gonna take a couple more years.
Breaking Bad movie
Fans don't have to wait much longer now the sequel is already in the making. The filming for the Breaking Bad movie is gonna start in the middle of November. It is gonna be filming under the codename Greenbrier. The sequel movie is set to follow a kidnapped man's escape and quest for freedom. Breaking Bad fans know who that kidnapped man is from the season finale of Breaking Bad. It is Jesse Pinkman as he escapes in the final episode.
Bryan Cranston who played Walter White on the show confirmed that there is indeed a movie in the making which will be the sequel to breaking bad. He confirmed this on Wednesday 7th November on The Dan Patrick show. Cranston said he hasn't yet read the script and that his character, Walter White, may not even be in it. Cranston said he would "absolutely" return to the character if he was in it. And we learned that series creator Vince Gilligan was writing and executive producing a Breaking Bad movie, although it is unknown if he will also direct. It was also suggested that this will be a television movie, as it is being made through Gilligan's deal with Sony TV, who produced the original show (which aired on AMC).
Jesse had escaped, but he wasn't really free. His story was intentionally left wide open, a big question mark for a character who often made the wrong decision at every fork in the road. And now, it looks like Gilligan is going to bring some closure to the poor man. Maybe.
Breaking Bad movie release date and cast
No title or release date has been set for the Breaking Bad movie just yet, but production is expected to begin in New Mexico soon. Aaron Paul is set to star as Jesse Pinkman in the movie.