How To Pose Like A model – Posing Tips For Non-Models
At a certain point in life, we all have wondered how the celebrities and models can click any picture, random and posed, and always look fantabulous. How they manage to look good in every single picture? What are the posing tips and tricks? And what should I do to look as good as they do? How can I naturally pose like a model? And this goes on.
To your surprise, no, not even the models are bornt-posers. However, they are the ones who have succeeded in decoding the secret of posing effortlessly. They have learned the techniques to look good in a photograph and have polished their skills with time. If you are one of those curious people who are fond of taking pictures and want to look as perfect as a model in your pictures then you are at the right place. We have gathered some great and easy posing tips and hacks to look good in your pictures. So, the next time, you are attending an event or are casually posing for a selfie, you can look as fabulous as the top models. Continue reading to learn the easy photography tips to look fluently perfect in your pictures.
Posing Tips For Women
The basics that you should remember while taking any picture is that a woman has a fragile yet beautiful body. You need to accept your flaws, have to be confident with the way you look, be calm and relaxed, understand your best profile, look as natural as you can, and let your body loose yet postured.
Standing
Posing while standing is quite a tricky thing to do but if done correctly you are going to get the best picture of your life. Follow the following standing-posing tips and notice the graph of your pictures reaching the skies.
1. Standing confidently while your legs open wide.
Hands either in the pockets, or on the waist, or set free.
A little smile, or smirk, or a pout.
Hair set on the shoulders, or tied in a bun, or a braid, or free on the back.
2. Standing with the legs crossed.
One hand setting the hair and the other set free, or a hand on the neck and the other in the pocket, or both the hands placed on the waist with elegance and poise.
Slightly tilted head with hair flowing on one side, or hair tingled in your fingers, or set on the shoulders.
Smiling; big and bright, or slightly with a pout.

3. Back towards the camera.
Standing with back towards the camera and slightly making the angle.
Showing your best profile to the camera.
The intense look on the face, or giving naughty expressions. Both will work.

4. Posing with the side pose.
Showing your best side to the camera and turn the shoulder to the same side.
One hand on the waist and the other on the thighs, or in the pocket, or free.
Chin up, or setting face in the angle to make it look smaller and classic.

Sitting
You can also pose well while being seated. All you have to do is to compose yourself, carry your posture, and sit with the dignity. Knowing in your head that the picture you are going to click will be the best picture of your life.
1. Sit with the legs in the natural position; side by side, expressing the relaxed yet intimidating body posture.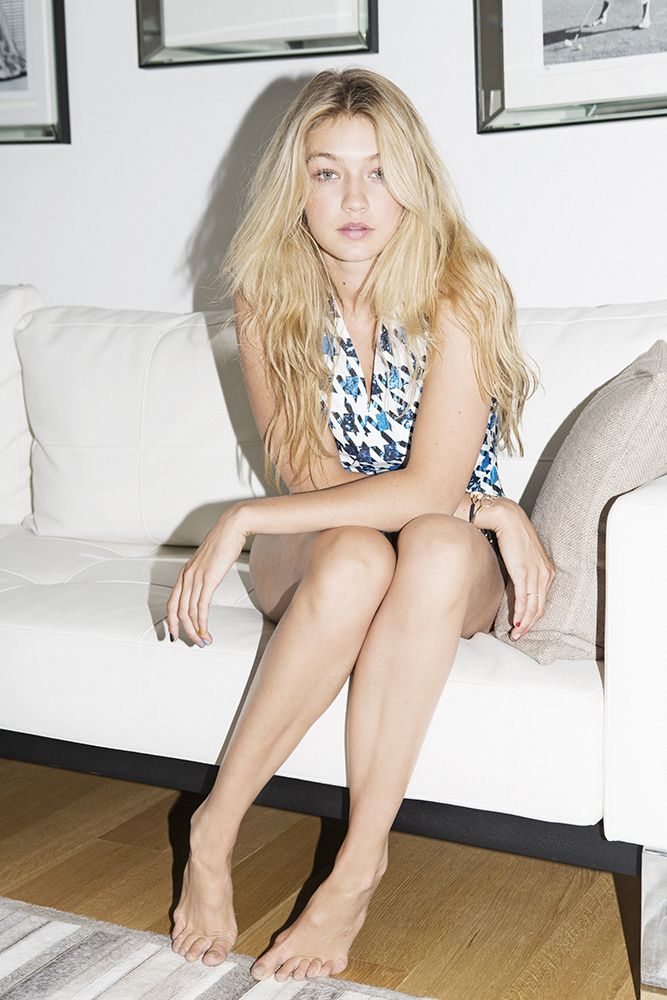 2. Another great sitting posture is slightly leaning on the stool or the ground with the legs in the position that makes them look long and sexy.
3. This third pose represents the sense of fulfillment and self-assurance. Sitting with legs opened wide, staring straight into the camera lens, and smiling.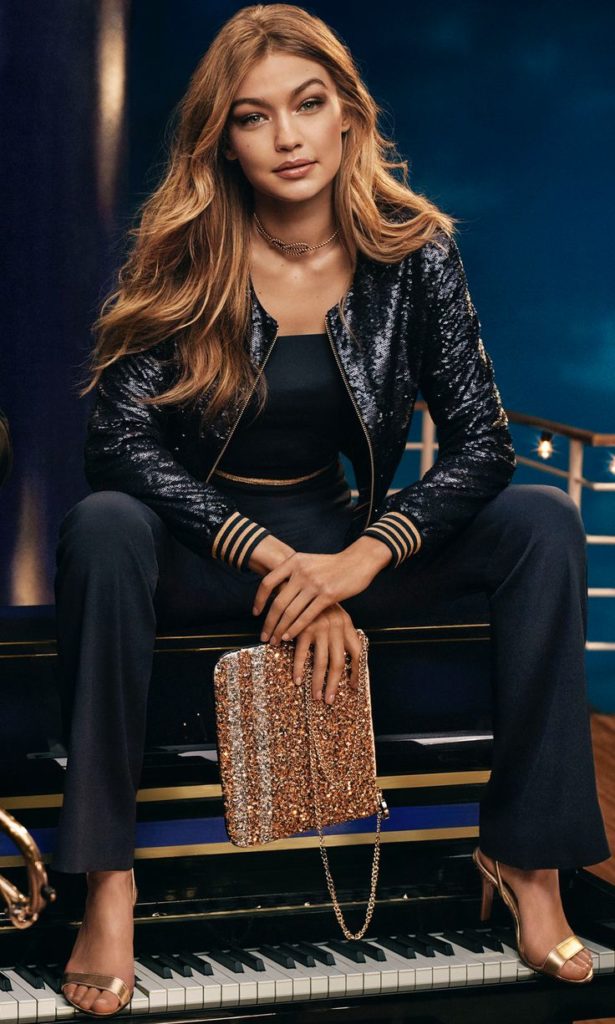 4. This sitting posture comes naturally to you if you are self-reliant and collected. Sitting with the legs crossed, leaning forward or backward, with a complete straight face, or a broad wide smile. With this pose, almost everything works.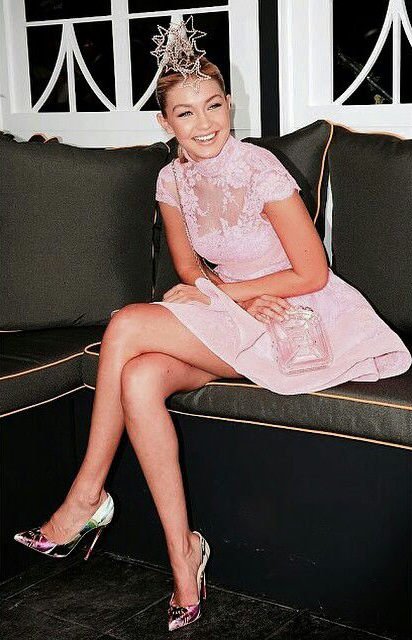 Selfie
Capturing the perfect selfie is an art and not everybody knows the tricks to master it. Here are some of the easy selfie posing tips that will help you compete and stand-out in the long run when it comes to the beautiful photographs.
1. Posing with your favorite side with a vague smile and a clear pout. One of the most liked and used selfie pose; a pout.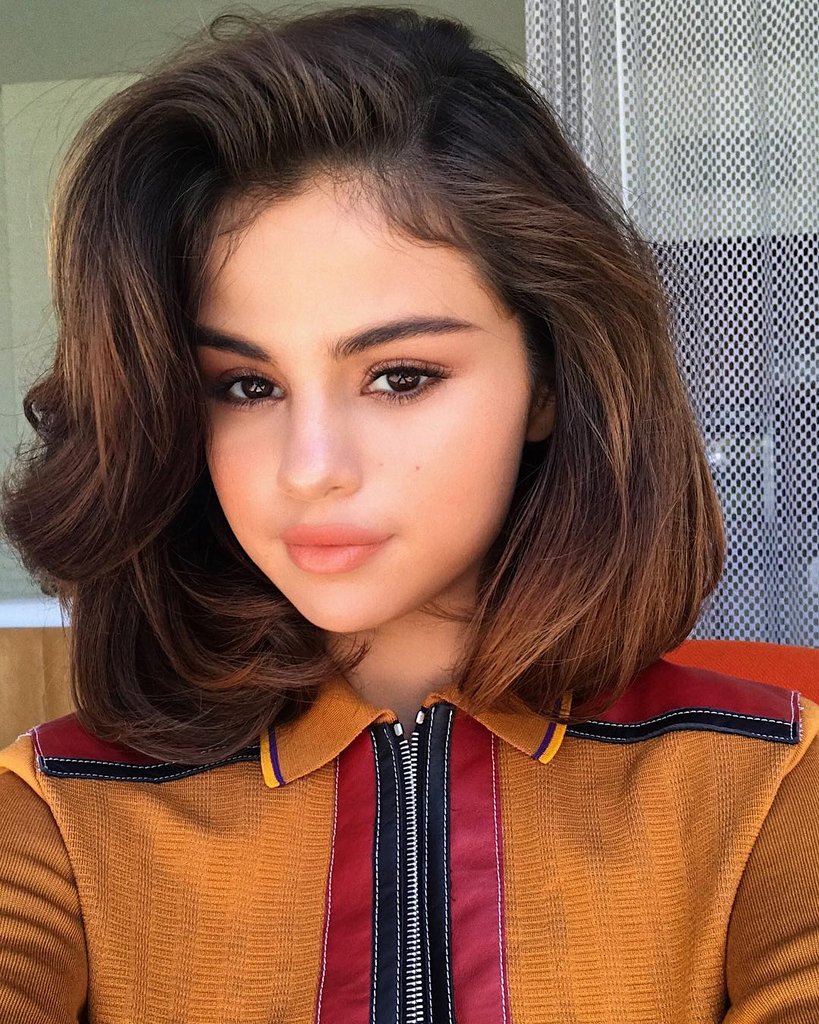 2. Fish gape selfies are the new trend and certainly, the most impressive ones as well. It's opened mouth with showing a littlest of the teeth. It gives you a really cool look and surely reflects your good posing skills.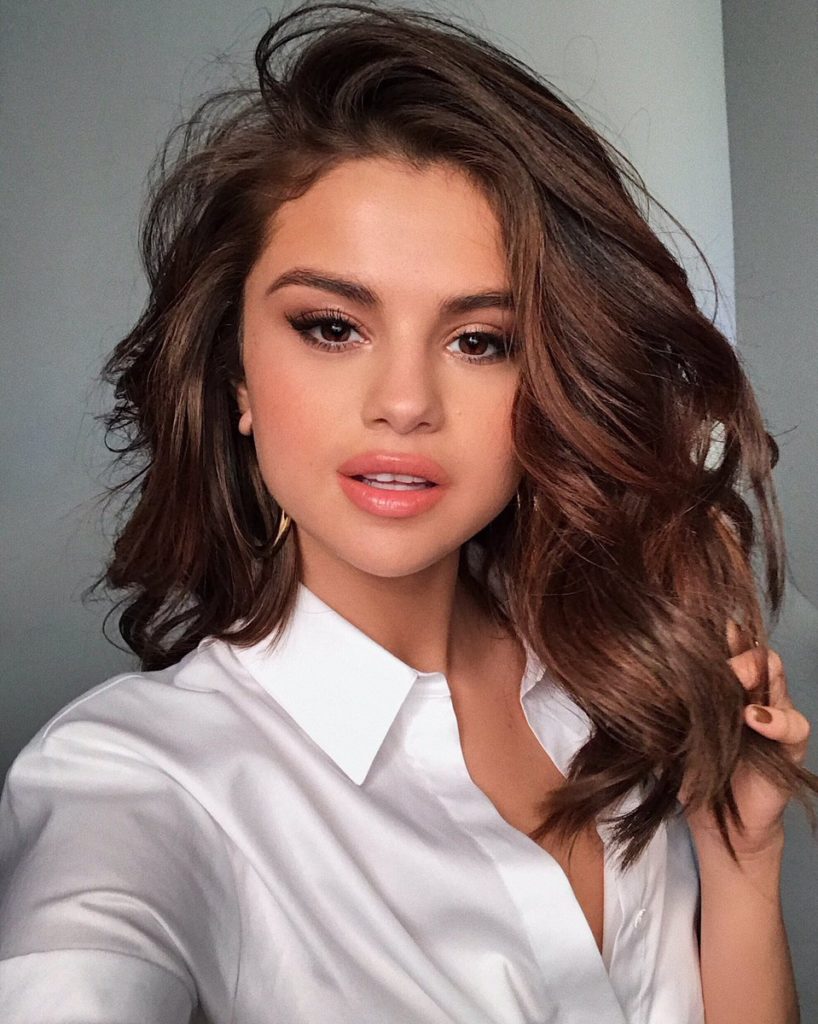 3. The best angle to capture the ideal selfie is always top. The trick is to keep your chin down and the camera up. And there you clicked the most gorgeous selfie ever!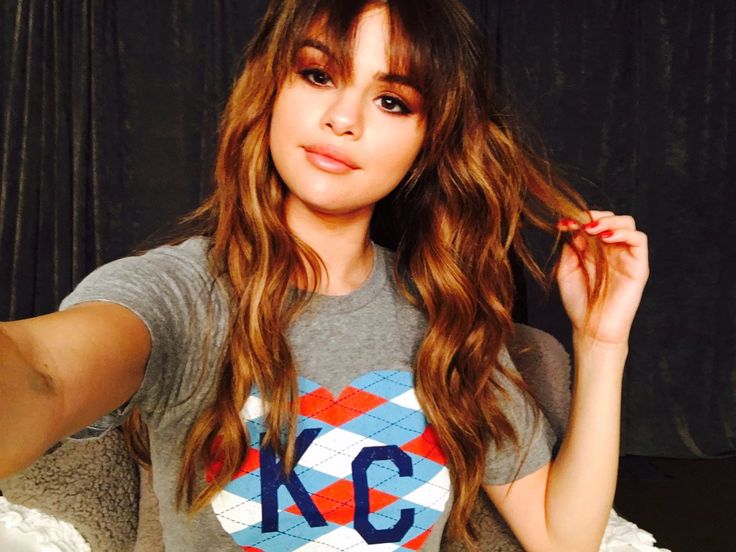 4. Duck face is still one of the most favorite selfie poses of all the selfie-freaks. All you do is pout with the sucked cheeks and there you go. It is by far the most alluring pose to try for a selfie.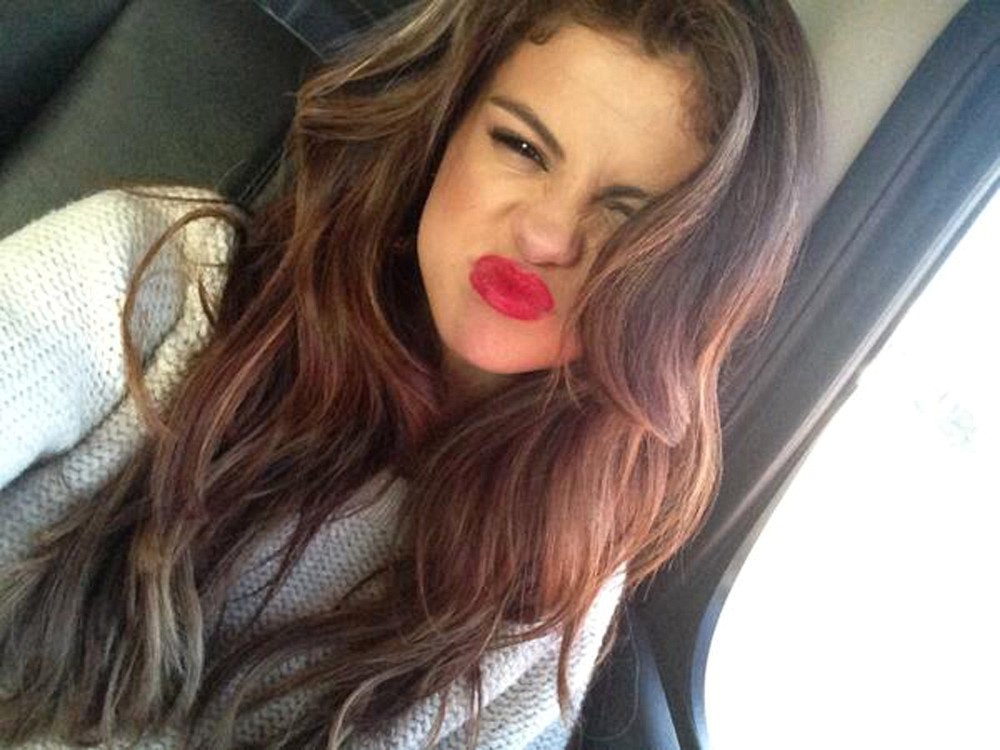 Posing Tips For Men
Unlike women, men want to pose in a way that makes them look taller, stronger, and fit. Their aim while taking a picture is not to look pretty, or cute, but smart, and confident. When many skips talking about the guys posing tips and techniques, we have deliberately added them to calm the curiosity of boys who want to look super hot and fit in their pictures.
Standing
Make sure the jawline is looking fine and defined as most of the girls find it most appealing. Make your stare look heart-warming and heart-melting simultaneously. Perfectly set up hair, broad shoulders, fine jawline, a stare that melts, and finally, the firmed stance, you're already a poser. And that too, a good one.
1. Stand with folded legs with hands inside the pocket.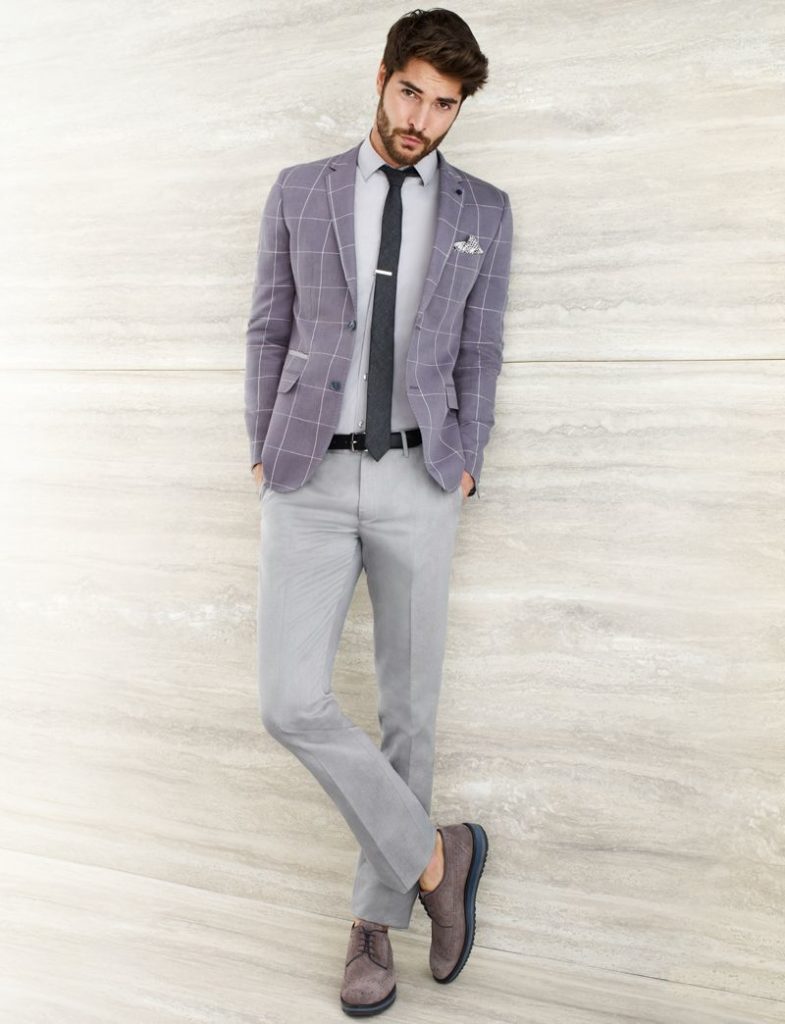 2. If you have got the sexy butt, shy not to show it a little better.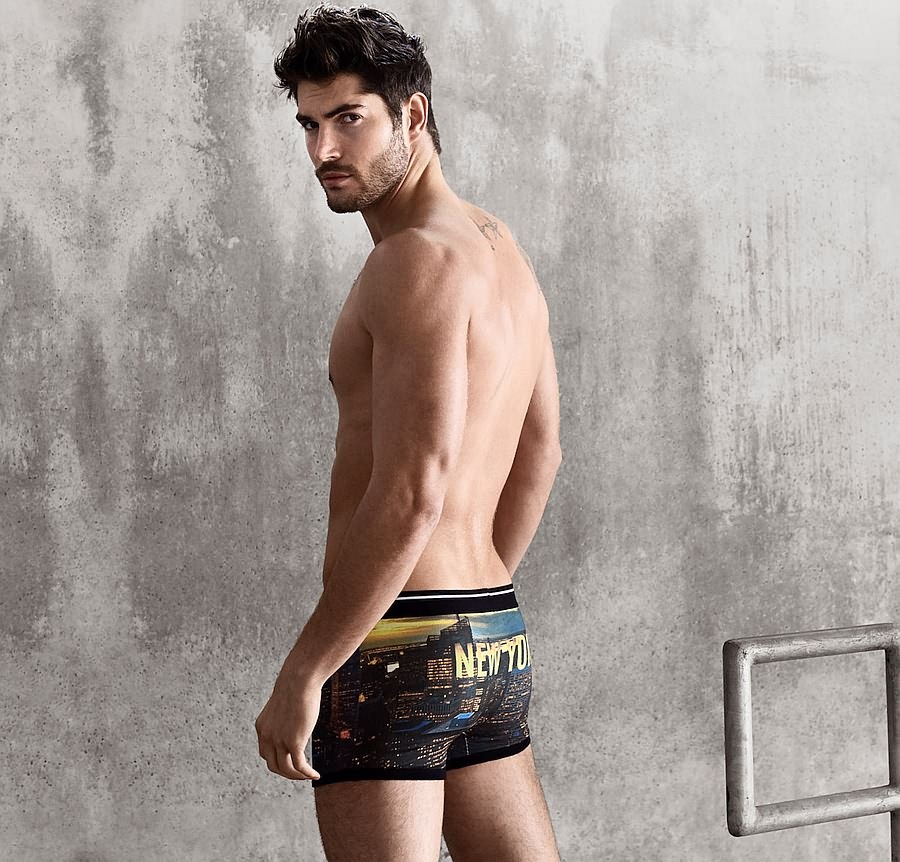 3. Look poised and chivalrous, both at once, while posing with your best side.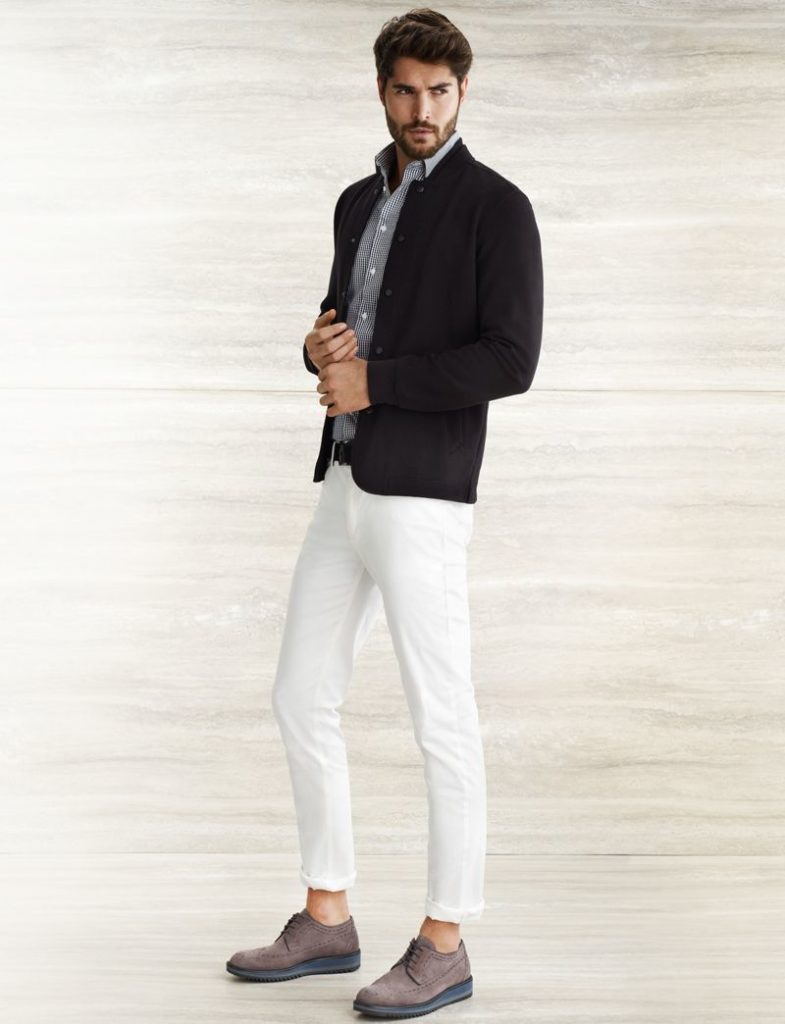 4. If you are workout-freak and have a nice body, then don't forget to show off your muscles. Even the simplest pose will look killer, if exhibited accurately.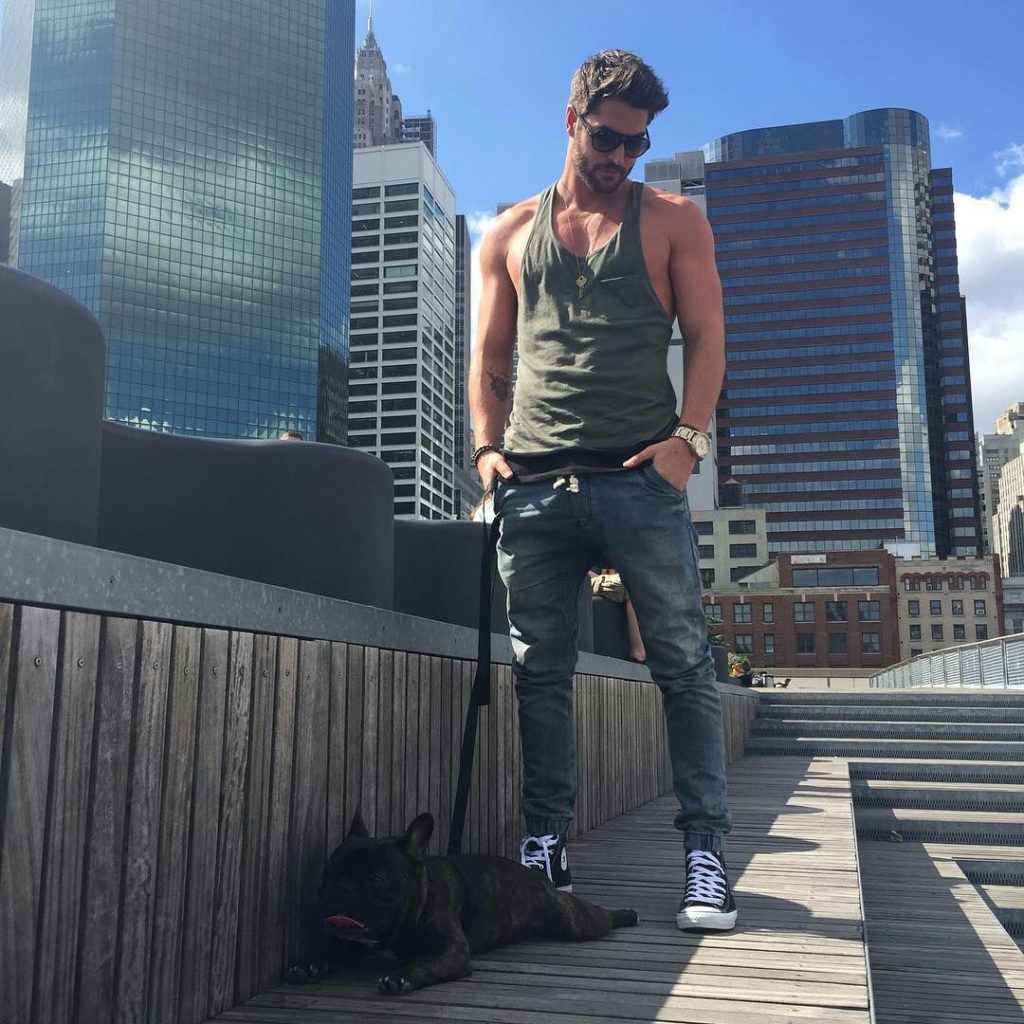 Sitting
If you have a V-shaped body, it is the right time to posture your good body profile through your pictures. Make your body looks even sexier and try these enticing sitting poses.
1. Sit with your legs wide open projecting the masculinity through your well-posed posture.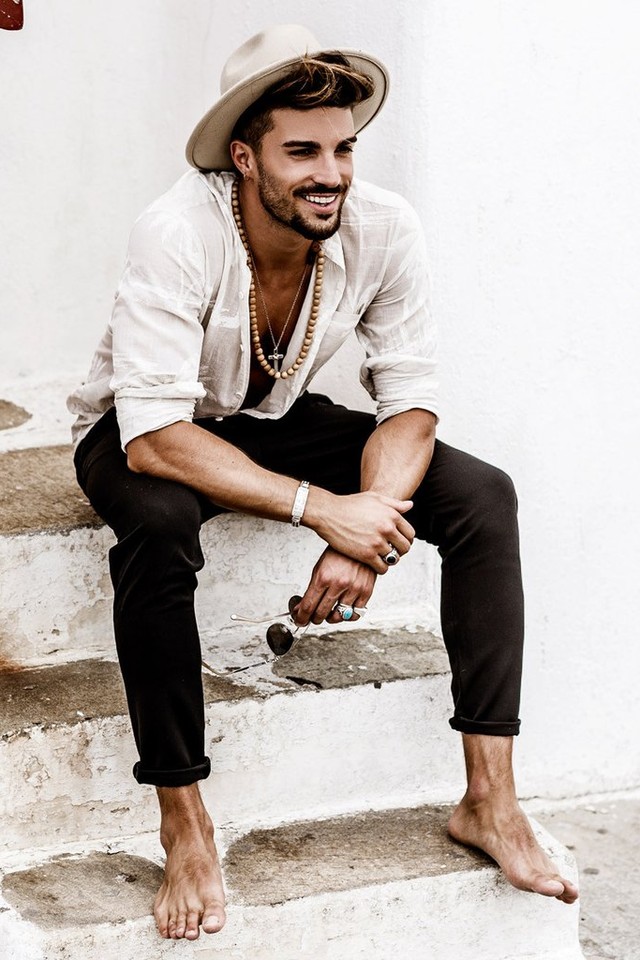 2. One foot placed slightly above, and the other down while stretching forward, is definitely a great posture to try.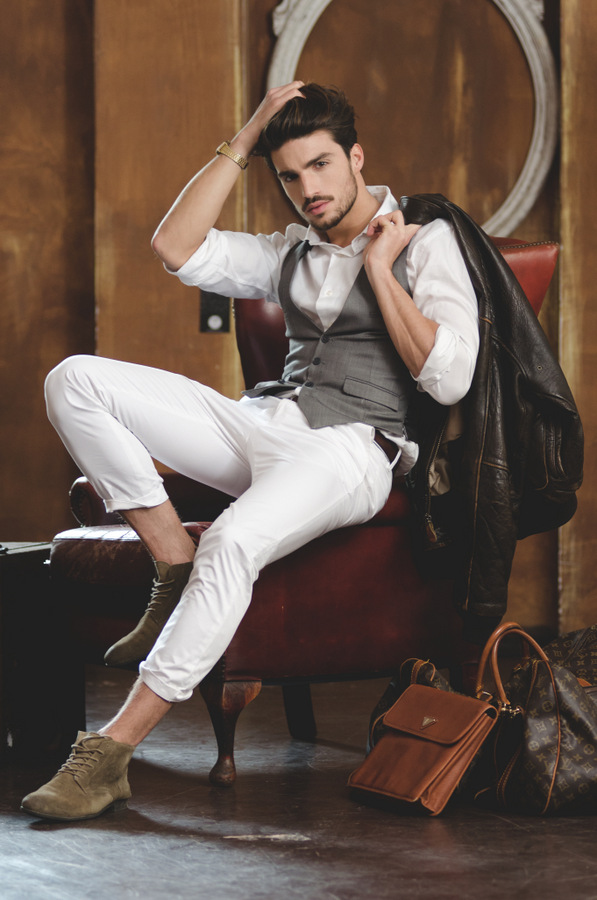 3. Folded legs always look sexy on men.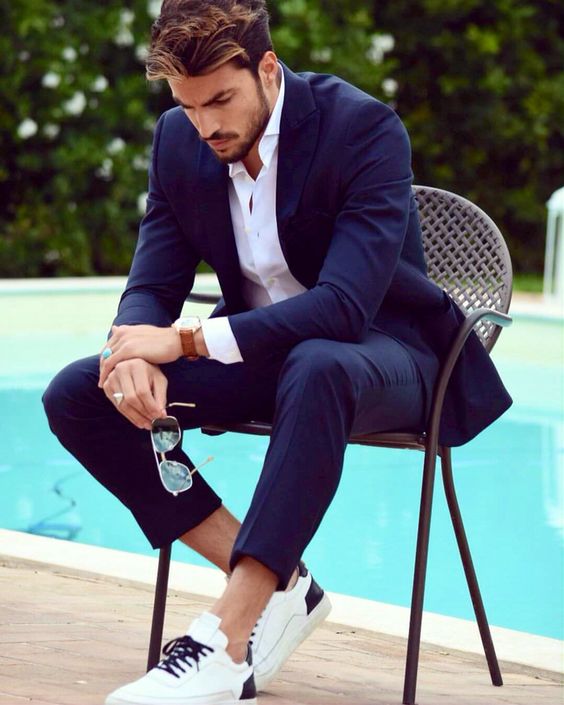 4. Crossed legs while attitudinizing your masculinity is a great pose to adapt.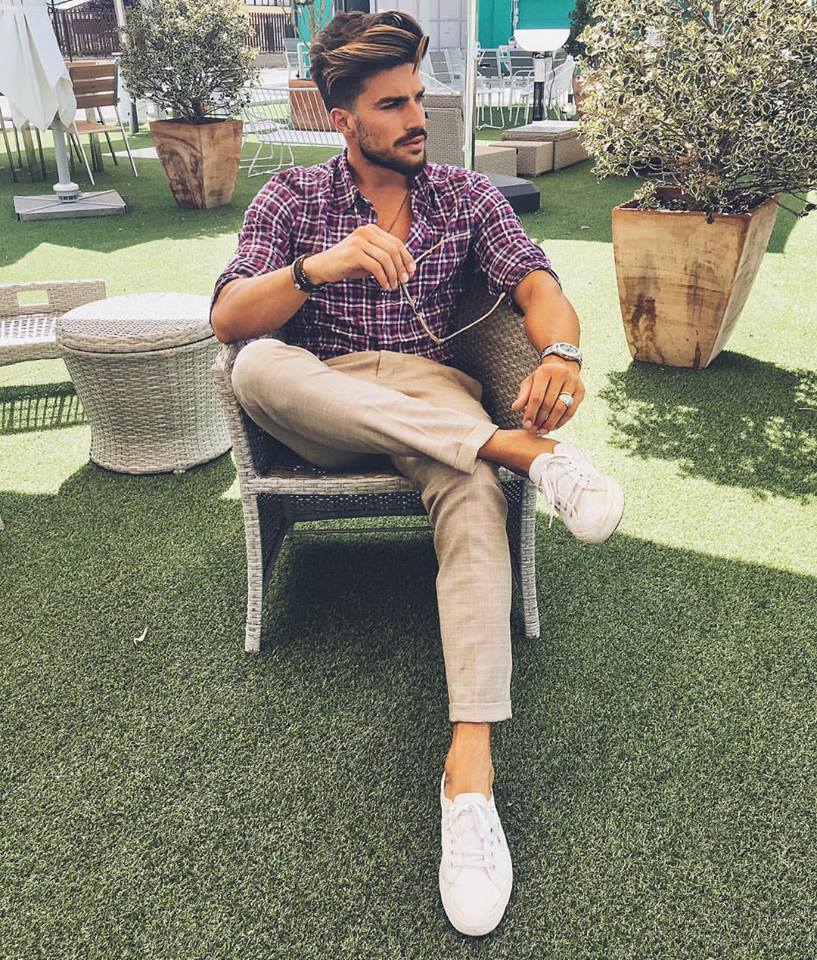 Selfie
This is the most annoying cliche that guys don't take enough selfies, however, we are strongly against this thinking. If you are a guy and you want to take a selfie, or selfies, go ahead, and take as many selfies as you want. No one is going to judge you.
1. Mirror selfie is one of the best selfie poses for the boys with good physique.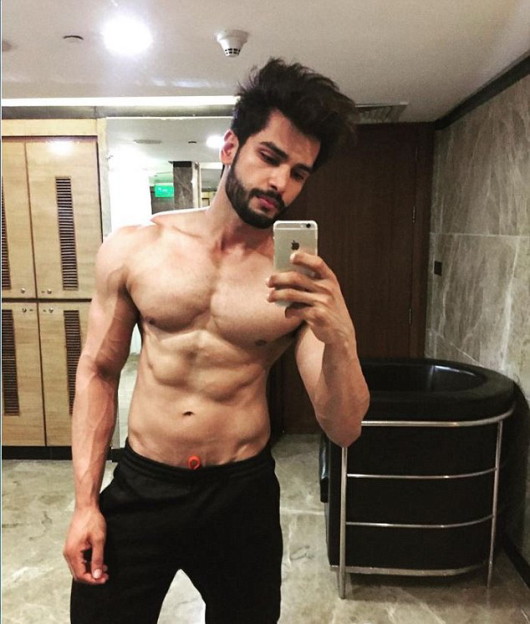 2. The straight face selfie with the touch of confidence and self-obsession will always work.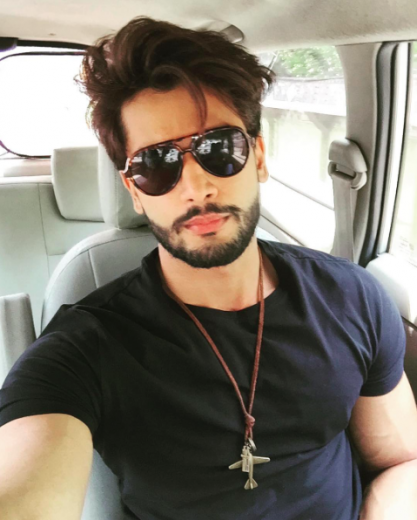 3. If you have got the killer body and you don't boast much about it, are you even in love with your body? Show off your perfect body with a selfie taken from keeping the camera up.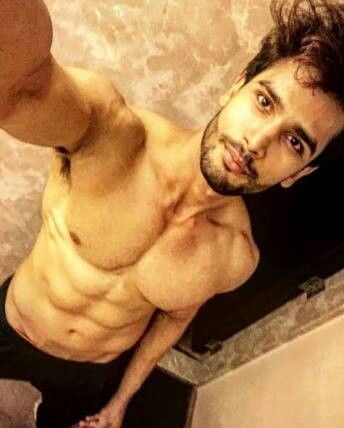 4. Smile always works magic!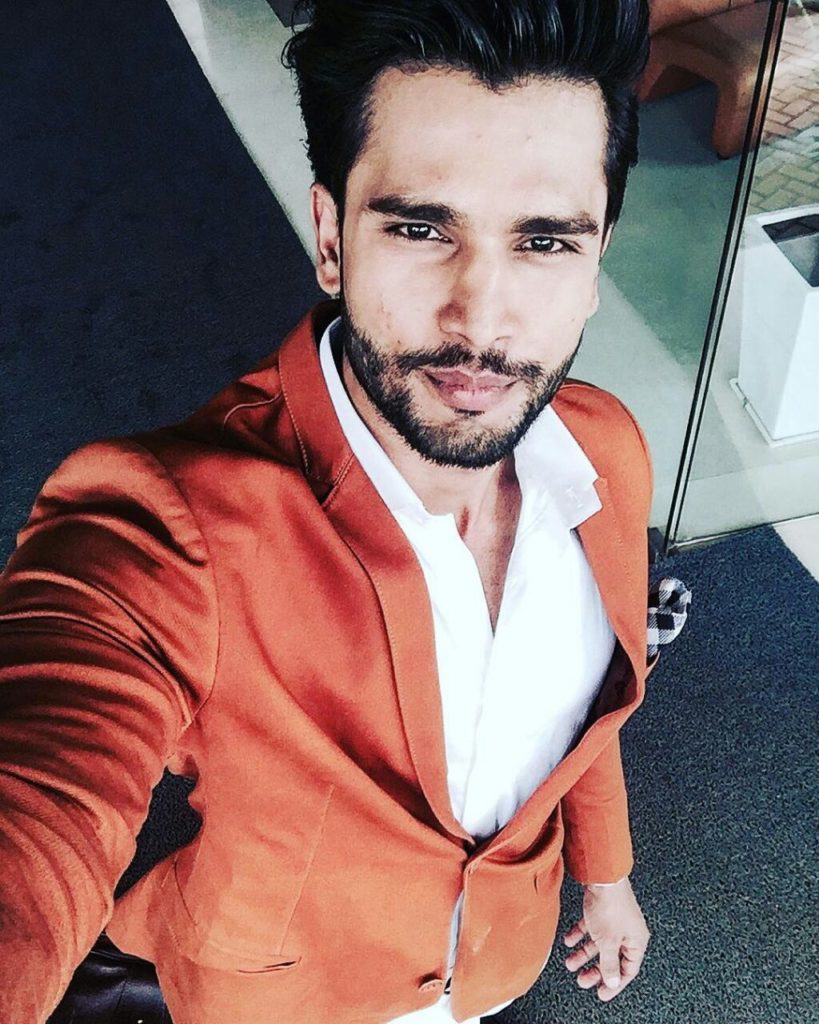 These were some of the simplest posing tips and tricks to make you look like a model in your photographs. Keep practicing and continue doing the photography, your perfect pictures will soon be just one go away.