SEO Trends and Strategy for 2019 To Follow
Like everything else, SEO is also evolving quite rapidly which makes it necessary to stay updated with the latest SEO trends. So, if you are a SEO expert looking to learn what is new and what has been updated with the year you are at the right place.
In this post, we will be talking about all the recent SEO trends and how to do SEO in 2019. Continue reading!!
SEO Trends and Strategy for 2019
As 2019 begins, it's the right time to learn recent SEO trends — whether you are working for your personal website or for projects. Therefore, here we have listed down the SEO trends and strategy for 2019 to have a great start of the year.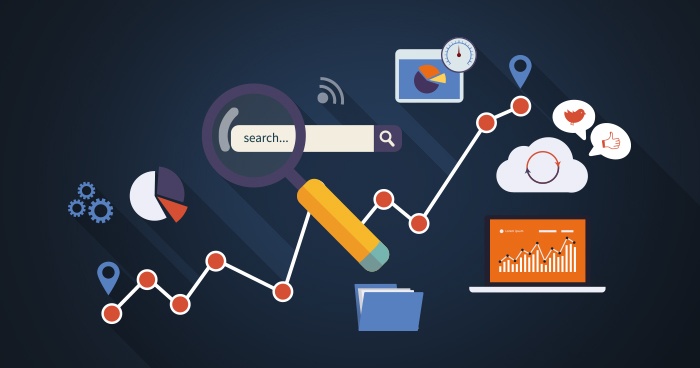 Use Long Tail Keywords
Yes, folks!! Long tail keywords are the key to success in 2019. Make sure to utilize as many long tail keywords in your content and try to answer the queries comprehensively yet completely. These long tail keywords will not only give your content a weightage but will also help in getting the aspired traffic and quick ranking.
Content Is Still the King
Content was, is, and will always be the king. You can't ignore the value of a well-written, informative, and unique content and wait for your website to get rank highly on SERPs. So, hold onto the good content and be consistent in updating your site with new and latest information.
Speed Up Your Page
See, this is something very basic and obvious. If your site won't load completely within 5 seconds, you are seriously going to lose the traffic and increase bounce rate, even worse, might get pogostuck. So, first and foremost duty that lies on a SEO expert is to fasten their website loading time. You can even amplify your site by using AMP pages since they are quick, easy to load, and attracts more traffic to the site.
So, focus on improving the loading speed of all of your website pages to less than 5 seconds. You can do this through optimizing images, lowering the plugins, minimizing HTTP requests, and decreasing the pixels on your site.
Keep an Eye On Your Backlinks
Today, quality backlinks are more worthy of interest, time, and even money than just spamming your site with unnecessary low quality backlinks. So, now as an SEO professional your responsibility is to keep an eye on your existing backlinks and disavow the spammy ones. Also, make sure to make quality links in 2019 as to avoid any mishap in the future.
Voice Search Will Be Ruling 2019
With the growing interest of using voice to make Google searches, it shouldn't come as surprise to anyone that Voice search is the future of SEO. 2019 will be major for SEO. With the ascent in virtual assistants and voice search, supported information is imperative for progress this year. So, your SEO strategy for 2019 should be to write content that supports voice optimization and be ready to appear as a result of a voice query.
Use and Incorporate New Technology
One of the biggest things you can do in 2019 is to immerse yourself in the study of new technologies that will/can be the future of SEO and digital marketing. You can indulge in studying and learning about how to use AI, AR, and VR in SEO. You might also learn how to use AI for title tags, images, meta descriptions, and more.
Know the Recent Trends and Algos
It's crucial to understand the latest trends and keeping refreshed with the most recent Google algorithms as this will give chances to new thoughts, incredible content and surprisingly better outcomes. With the business changing continuously, it's basic to recognize forthcoming trends, as well as how they affect your industry.
Utilize Featured Snippets
We feel firm about improving for featured snippets. As search engine gets increasingly more hard to obtain and with the advancement of versatile, portable first ordering, and voice-helped gadgets, unmistakably rankings aren't as essential as they use to be. So your objective for 2019 must be to screen, adjust, and seek after present and future featured snippets as the open doors emerge.
Stretching out beyond the diversion by making best practices for improvements, remaining current with Google snippet tests for territories of future chance, and the most self-evident 'safeguarding' it once gained. 2018 was loaded up with Google refreshes that concentrated on altering queries aim toward enlightening locales. Our hypothesis is this is Google's method for telling individuals that data will be the driver in SERPs and that SEOs ought to redirect their consideration regarding giving increasingly helpful data so it tends to be gathered and utilized specifically in zero position results.
With the ascent of information gathering gadgets, for example, Google Home there will be a critical ascent popular for straightforward replies answers by means of featured snippets, for example, snappy answer boxes. Things, for example, the discussion relating to FAQ, How To, and Q&A look includes all help the possibility this is a focal point of Google and will just get much greater.
Aim for CRO with SEO
Those times have gone when your only intention of doing SEO was to get ranked and direct traffic to your website. Working with an entire bundle of private companies throughout the years, it appears SEO without CRO resembles welcoming a group of individuals to a gathering — with a high number of RSVPs — at that point giving nothing to them to do once they arrive. Today, it's highly advised to work on CRO along with SEO. It is meaningless to get traffic and no conversions. So draft your plan in a way where your end goal is not getting organic traffic but leads and conversions.
Social Sharing Will Always Help
Last but certainly not the least, always keep your social media pages active and keep posting fresh content on them. Make sure to keep yourself busy in social sharing as well. This will not only bring you traffic and likes but can also help in getting leads.
These all are a few SEO trends and strategies for 2019 that you shouldn't ignore. Keep learning the new stuff and stay updated with TrendMut to get more recent updates.