Shave Perfectly With These Top Ten Shaving Creams For Men 2018
Every men once he reaches puberty will start to grow a beard. Some guys will grow patchy, uneven beards but some guys start growing full luscious beards. It mostly depends on genetics and a little bit on other factors like diet and exercise. Some people even say that grooming helps in growing beards they might be right because of recent studies. So you should keep your facial hair clean and healthy by using facial washes, moisturizer and beard oils. If you are actually serious about growing a full luscious beard, you will need to take diet and exercise into consideration. Exercising regularly and eating healthy stuff like greens (broccoli, asparagus and spinach), also eating good proteins fish and chicken. Doing this will significantly increase your beard growth. And to keep your beard in check you will need to shave it a lot at the start. You will need to make sure to use good shaving creams because there are some shaving creams that even aid the next beard growth.
Naturally, if you are a beard-free man, you will know the importance of having a good shaving cream. Even if you are a man who likes to keep a beard, shaving cream can still be helpful to you because a razor and shaving cream can help in tapering the back of the neck or keeping your neck free of unwanted facial hair. And tidying up any other unwanted facial hair so a shaving cream is useful in any man's bathroom cabinet in case you might need it.
Best shaving creams for men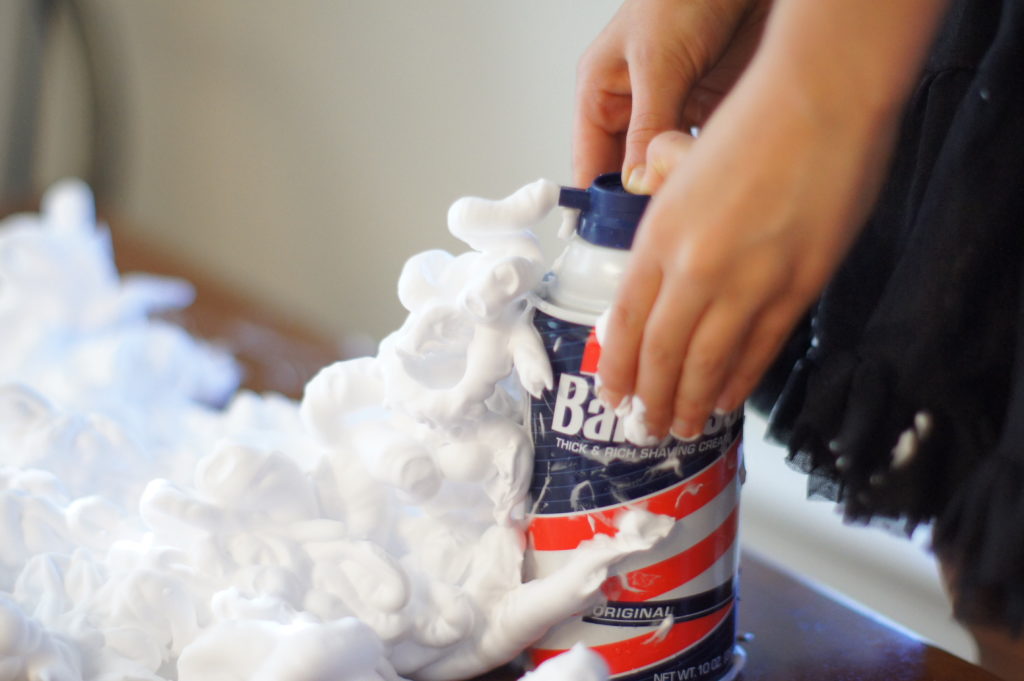 Your beard hairs are tough are tough and wiry. If you ever rub your hand across your stubble, you will notice how sharp beard hairs can get. On the other hand, your face had movement properties and tends to be very soft. You may shave up to 25000 facial hair every time you commence a shaving session. Cutting each of these hairs and closely, is already a challenge. But cutting each of these hairs close to your soft skin and not harming the skin? This takes protection and shaving creams.
Shaving creams benefits
Lubrication: Shaving creams create a thin layer above your skin to act as protection by being in between the blade and skin. This ensures less friction and keeping the risk of redness, razor burn, and irritation to a minimum. Fewer nicks and cuts.
Hydration: Shaving creams add moisture to your skin and beard hair making them soft and easier to cut. And keeps the moisture in during the whole shaving process this makes shaving easier and a lot more comfortable.
Tracking: You may not realize it because it's so intuitive, the act of removing shaving cream as you go further in the shave. This helps keep track of where you have run your blade already.
Soothing and refreshing: Using a shaving cream will leave your face soothed and feeling refreshed after the shave.
You will need to make sure to use good shaving creams because there are some shaving creams that even aid the next beard growth and you can order mens beard oil on amazon.
Best shaving creams for men
1. Taylor of Old Bond Street's Sandalwood Shaving Cream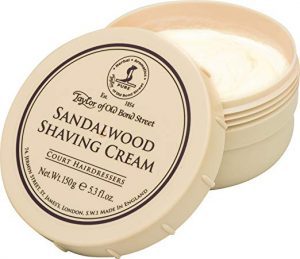 This shaving cream is the gold standard among shaving creams and has been for a long time. It has almost a lotion-like consistency and is also easily workable into a lather. The lather produced will leave your face moisturized and soothed, the shave will also go very comfortably, Sandalwood is a good masculine scent that has a variety of smells ranging from cedar to light tones of vanilla. Its priced a bit higher than most creams but also lasts long so would be a good investment.
2. Jack Black Shaving Cream ( beard lube conditioning cream or supreme cream triple cushion lather)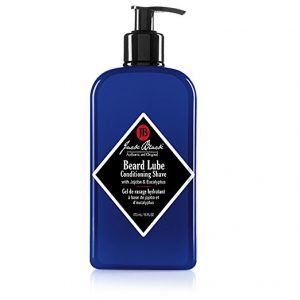 If you are in a market for shaving cream you should look no further then Jack Black. They make amazing men grooming products all of their shaving creams are top notch. The beard lube conditioning cream is three-in-one it acts a pre-shave gel, also as a conditioner. And after the shave it keeps your face moisturized and feeling refreshed. On the other hand, the supreme cream triple cushion shave lather uses Macadamia nut oil and Glycerin and keeps your face/beard feeling thoroughly hydrated and moisturized.
3. Proraso shaving cream

The Protective Shaving Cream from Proraso also makes use of Aloe, combined with Vitamin E, its chief nourishing and moisturizing agent. It softens the beard hair, works into a lather which lifts beard hairs from the face, all while reducing the risk of inflammation.
4. Anthony Shaving cream

The Anthony Shave Cream makes utilization of the normally sterile properties of Rosemary and Eucalyptus while utilizing Squalene to go about as a defensive, moisturizing barrier. Hence, it's the ideal shave cream for those with oilier skin, keeping any minor scratches from being infected by the microorganisms which cause skin acne breakouts
5, House 99 Neat cut shaving cream

Neat Cut, the Shaving Cream from House 99 is a moisturizing cream, which makes a defensive layer over the skin to guarantee the smoothest and best shave conceivable. Incorporating Spirulina, Quinoa, and Glycerin, your skin will feel altogether hydrated, and you'll have the confidence to run the razor over it.
6. Triumph and Disaster Old Fashioned Shaving Cream

Triumph and Disaster Old Fashioned Shave Cream, influenced by conventional shave creams utilized in barbershops around the globe for years, makes a rich, frothy foam, while its Coconut Oil and Lanolin content make a to a great degree smooth shave. Its remarkable mix of fragrances makes it a very popular choice.
7. Cremo Astonishingly Superior Shaving cream for men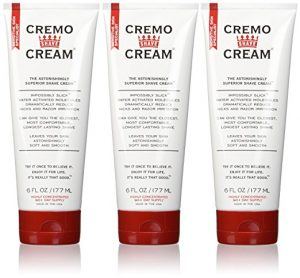 This cream is a 'renegade' in the world of wet shaving. For one, Cremo doesn't create a thick lather like the majority of shave creams, and you only need your fingers – and not a shave brush – to apply it. This cream is an extremely innovative product but also comes at an affordable price. The price is well worth it in the long run.
8. Trumpers Shave Cream – Extract of Lime

Making utilization of West Indian Lime extricate, which destroys the microscopic organisms which cause breakouts post-shave, the rich foam of the Trumpers Shave Cream Extract of Lime soothes and moisturizes skin, while making shaving a breeze. This conventional shave cream is specifically intended to work best with a shaving brush.
9. Neville Shaving Cream Tube

Next on our rundown of the Best Shaving Creams for Men is the Neville Shaving Cream. Produced with plant-based Bisabolol, which balanced sebum making and stops bacterial contaminations and acne after shaving, and also Aloe Vera, it's extraordinary for those with oily or mixed skin.
10. The Art Of Shaving Sandalwood shaving cream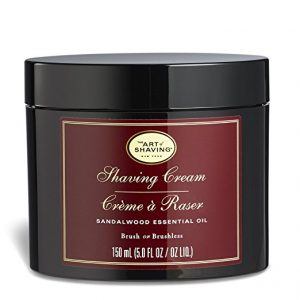 The last shaving cream on our list of the best shaving creams for men is "The Art Of Shaving Sandalwood shaving cream". You'll need to pay a bit more for this one, however, it will last a long time before you have to re-order. This shaving cream provides a soothing, well-lubricated shave that we think you'll like.