How To Maximize Your Trip to Andaman Island on a Budget
A trip to the serene and stunningly scenic Andaman is a great way to unwind and spend quality time surrounded by the goodness of nature. Tropical settings with lush vegetation, sun, sand and sea, delectable yet simple cuisine and an array of interesting activities to keep you engaged, Andaman is probably a good choice if you are looking to take a break from the cityscapes.
If you're particular about the budget, you won't find it difficult to pick a suitable tour package to this popular holiday destination.
There are several other ways in which you can maximize your trip to Andaman to ensure that you get the best holiday experience for the money you spend, even if traveling on a budget.
Here are a few suggestions.
Plan your itinerary
The costs you are likely to incur on holiday tour to Andaman are bound to vary based on several factors such as:
Duration of visit

Number of people traveling with you

Places or attractions you wish to cover

Activities you wish to indulge in

Accommodation and food preferences
The shortest tour package spans 3 days, but having traveled this far, is it possible to spend more time here, without spending through your nose? It may be quite possible.
Traveling as a group can fetch you quite a few benefits as you share accommodation and sightseeing costs when you book a group tour package.

Opting for public transport too can bring commute costs as you explore the place. There are regular buses, boats that ply to different places on the islands.

If you aren't that adventurous, you will save on costs otherwise incurred on scuba diving, deep sea walks, and other water sports. You could opt for a glass boat ride or a snorkeling session just for the fun of it.
Reserve Tickets in Advance
If you plan to take a flight, book your tickets well in advance as tickets closer to the journey date are likely to cost more. Flight timings too can make a difference when it comes to ticket costs. When traveling solo, you could wait for the last minute discount on ticket fares provided you have your accommodations arranged for. Bulk bookings too may cost marginally lesser, in case you are traveling as a group or can get a trustworthy tour operator to reserve tickets for you. Also, read how to get free air tickets.
Consider Off-season Travel
Another way to maximize your budget trip to the Andaman Islands would be to time your visit during the off-season.  Monsoon sets over these islands between May and September, keeping most of the regular tourists away from the place. Interestingly apart from the sea-walks, almost all water sporting activities are open to the public and so are the local attractions such as Samudrika Museum, the Cellular Jail, Limestone caves and others as well.
Accommodations are readily available, off-season travel packages are offered at discounted prices and no holiday crowds as well. Nature treks and a visit to Wildlife Parks could prove a tad challenging. Your holiday schedule too may be delayed.  You are likely to miss the sun-kissed beaches but traveling to Andaman during the monsoon still proves a unique experience!
Food and Accommodation Options
If you are planning to hit the road alone and are more of an outdoor enthusiast, you probably may just need a decent room to crash for the night. Homestays, eco-shacks, and rental rooms are available, but finding them demands effort.
If you are traveling with your family, it is best not to compromise on safety or comfort when choosing accommodation. Be prepared for additional expenses if at all needed.
There is a multitude of small restaurants that serve delicious sea-food, South-Indian, and North-Indian cuisine as well at reasonable prices. You are less likely to miss your comfort food!
Places to visit in Andaman 
Three key tourist hubs in Andaman are Port Blair, Havelock Island, and Neil Island. If you are on a short holiday then you must check out the sights and activities at these locations. Island hopping is a must to explore the scenic sights of this destination.
Port Blair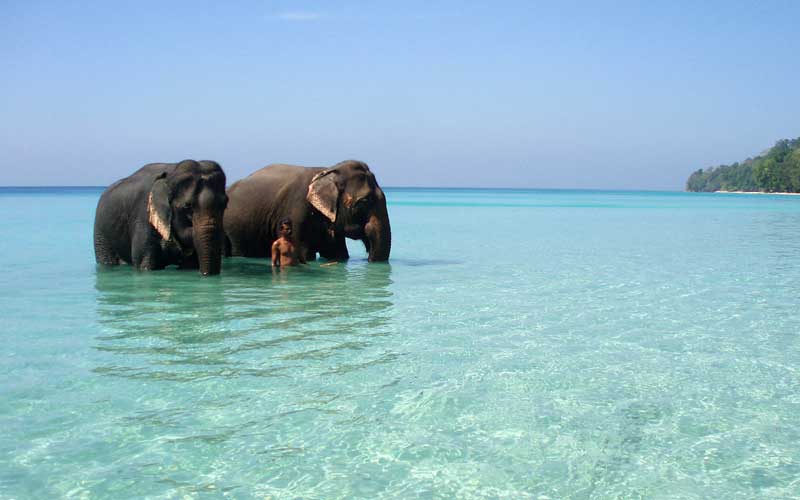 All tours of Andaman Islands budget or otherwise start off in the capital city of Port Blair. A visit to the Cellular Jail, a grim reminder of brutal colonial rule and attending the sound and light show here is an integral part of the travel itinerary as is the visit to the Samudrika Marine Museum.  You could also visit the Anthropological Museum here if you are interested in the history and evolution of the local tribes. Check out the Corbyn's Cove and Wandoor beaches in Port Blair as well.
Havelock Island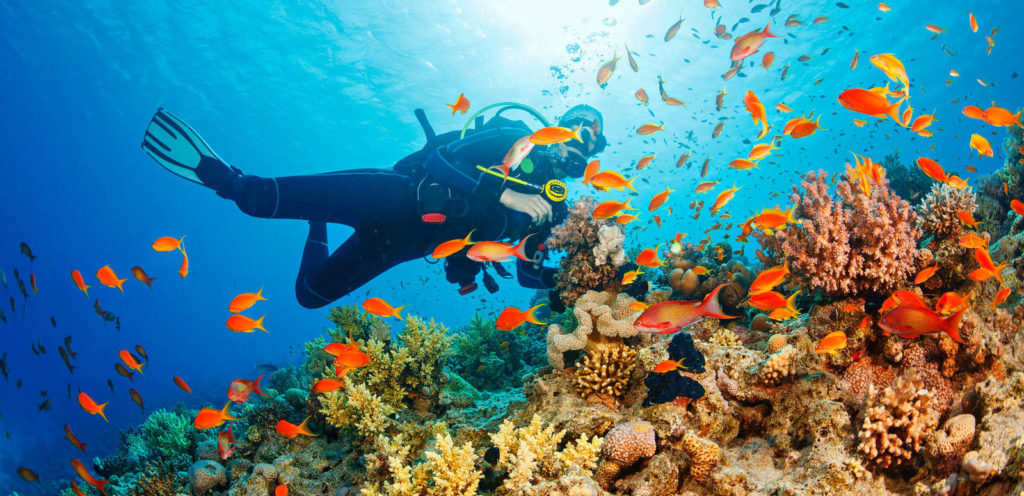 A nature lover's paradise and a busy hub of water sports, the different beaches of Havelock Island are a visual treat. A stroll on the soft sands caressed by waves is in fact therapeutic. Radhanagar Beach, Kalapathar Beach and the Elephanta Beach are all popular tourist destinations. You could stop over for the night at Havelock Island to witness a spectacular sunset or sunrise against the blue waters of the ocean.
Neil Island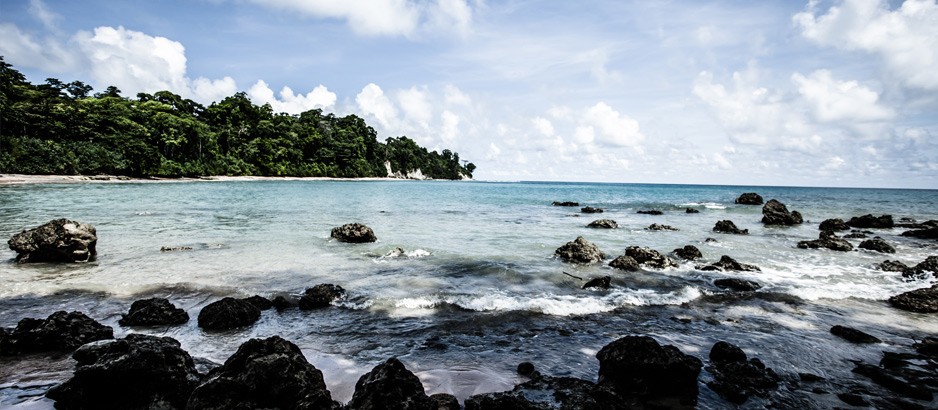 Neil Island is a haven for solitude seekers as the place is far less crowded and commercialized when compared to Havelock Islands.  Lush vegetation, serene beaches at Laxmanpur, Bharatpur and Sitapur, the natural Hawrah stone bridge and the Sunset Point make this island quite appealing for visitors looking for a tranquil sojourn. There are facilities for water sports as well. Accommodations with all basic amenities are available at Neil Island as well, should you wish to stay longer.
There are a host of other scenic and interesting places to visit in the Andamans, including the Ross and Smith Islands, Baratang, Viper, Jolly Buoy and other islands and national parks as well. Nature treks through forested terrain are also organized.
Budget travel or otherwise, take your time to plan your trip, contact a trustworthy tour operator for different options and request for changes if any to fully enjoy a well-deserved holiday!