10 Best Eyeshadow Palettes For 2018
Being a girl is not easy. We have a lot to do! Work 24/7, house chores, look after our family, and then take care of our own health and beauty. Ugh, it's a lot, to be honest. Still, somehow, we manage all of it quite wonderfully and easily. But the real concern rises when we have to narrow down our choices to the best possible option. Well, when there are plenty of choices we have to make, the one thing that we are talking about right now revolves around our beauty cosmetics and products. Yes, we are talking about something that we all are crazy for, our makeup box, specifically, our eye makeup, more specifically, the eyeshadows!! In this article, we have listed down the 10 best eyeshadow palettes for 2018.
Best Eyeshadow Palettes To Buy In 2018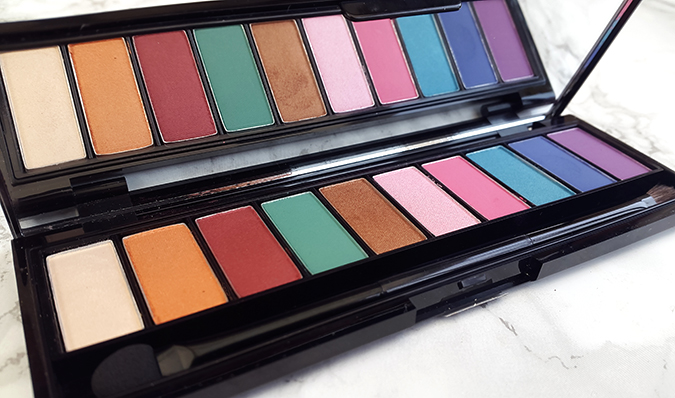 If you're one of those girls who love to make up herself pretty than this post will not make you roll your eyes with the above-written content. We know that not all the girls (they should too!!), but most of us, are crazy to buy each and every cosmetics with good reviews. And then there comes eye makeup craze, the undeniably strong, and unapologetically awesome. To make eyes even beautiful with exotic colors and looks. The eyeshadow palette to a girl works just as same as brushes and colors to an artist. Just like an artist, when provided with that perfect sleeky eyeshadow palette and brush, we girls know how to transform our eyes into something majestically alluring. This is to all those artist minds who know how to play with the brush and transform their eyes with matte colors and shimmery shades into a dramatically breathtaking glare.
Well, no matter how good you are at doing eye makeup, you need a good eyeshadow palette to add that ex-factor to your eyes. A good eyeshadow palette is a composition of brilliant and longlasting shades, elegant packaging, and great brushes. And this makes it harder for us to decide which one to buy that won't make us regret our choice later. So, to help you out, here are the ten best eyeshadow palettes to buy in 2018.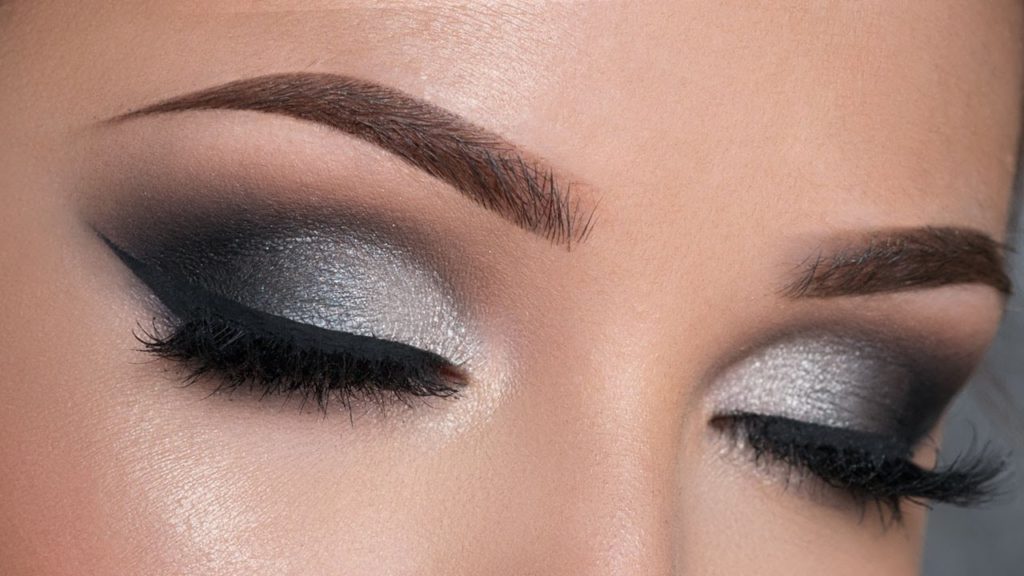 LORAC Cosmetics was established by Carol Shaw in 1995. The ambition behind the foundation was to create a cosmetics line for sensitive skin. Lorac pro palette is a perfect eyeshadow palette to buy as you can go from naked eyes to smoky eye look in just a matter of minutes. Liked and appreciated by its customers, it is our first choice of eyeshadow palette to buy in 2018.
Urban Decay is an American cosmetics brand that was founded in 1996 by Pat Holmes, Sandy Lerner, Wende Zomnir and David Soward. In 2013, L'Oréal acquired this brand and now it's under L'Oréal subsidiary. Urban Decay naked palette has an average of 4.9/5 stars rating and about 99% of its customers have liked it. It is a choice of many famous makeup artists and is one of the best eyeshadow palettes to buy in 2018.
Lancôme is a French brand founded in 1935 by Armand Petitjean and Guillaume d'Ornano. Its headquarter is in Paris, France. It has also been acquired by L'oreal in 1964 and now is L'oreal subsidiary. Lancôme eyeshadow palette is famous for transforming your shiny-day look into midnight dreamy look just in a few minutes. It is a perfect blend of matte, creamy, and shimmery eyeshadows and is the absolute choice of most of its users. Once you have chosen Lancôme, you're not going anywhere else ever, for sure!
Wet n Wild is quite new in the business, yet, liked and praised by many of its users. It was launched in 1979 and its headquarters are in Los Angeles. One of the most affordable yet great to use eyeshadow palette available out there. Many beginners have tried it initially and they have never regretted it as a choice. It is suitable for all age, color, and ethnicities, and said to be number 1 value brand in America.
Dior is a European company founded by Christian Dior in 1946. Its headquarter is in Paris, France. Being fair, Dior needs no introduction at all. Now coming to its eyeshadow palettes, just like all the other goods this company manufactures, its eyeshadows are just as amazing. They are long-wearing, professional, with the intense finish, one and the obvious choice of many famous celebrities and makeup artists. You will never regret buying it, actually, you are going to love it, just as much as we do.
Only 19 years old yet much-renowned beauty cosmetic brand, Sonia Kashuk, is named after its founder. Just as brilliant and eye-catchy as the ambition and spirit of Sonia Kashuk. The Sonia Kashuk eyeshadow palette is what every girl desires. Perfectly blended shades, long-lasting, and good to eyes, are some of the attributes that Sonia Kashuk eyeshadow palettes users define them with. A must try if you are a beginner and you will know how to love beautifying yourself when presented with the right product.
L'Oreal Paris is a French company founded in 1909 by Eugène Schueller. Its headquarters are in Clichy, France. This brand knows no limits and is the largest cosmetics brand in the world. And when we talk about L'Oreal, we assume that anyone who is slightly aware of the beauty cosmetics, won't question the quality of this brand's product. You can create smoky eyes, go naked eyes, try party eye makeup, or whatever, anything done with L'Oreal eyeshadow palette to your eyes nicely will make your eyes look stunning like never before. Try it and you'll know we are not kidding at all.
NYX Cosmetic brand was launched in 1999 by Toni Ko. Its headquarter is in Banja Luka, United States. The company was sold to L'Oreal in 2014 and since then it is under L'Orea subsidiary. NYX eyeshadow palette is a composition of various colors and shades. You can do your everyday eye makeup with them or go full vibrant, they are capable to pretty-up your eyes in every way. The long-enduring, nicely blended, dazzling to eyes, NYX eyeshadows will never let you down if you know how to use them correctly.
theBalm was founded by Marissa Shipman in 2004. While describing how she came up with the idea of launching a cosmetic brand, Marissa says, "I went makeup crazy. I incorporated the company, worked out a budget, hired a chemist and designed a website." theBalm eyeshadow palettes is capable of giving your eyes that sexy look you have always aspired. The pigmented, durable, and satiny smooth colors are some of the most-described attributes of theBalm eyeshadow palette.
CARGO was founded in by Hana Zalzal in 1996 in Canada. The company was initially marketing its products only in Ontario. However, now, it has expanded business in 5 different countries. The idea of naming the company Cargo comes with the concept that, "Makeup is every woman's cargo." It is a professional makeup line and has some of the most aspiring yet alluring eyeshadow palettes. Let alone the quality of its products, the prices of this company's products are also pretty much reasonable. The Cargo eyeshadow palette is capable to give your eyes all kind of dramatic looks that you'll ever want throughout your life. Vibrant colors, endurable, and desirable pigments make Cargo one of the best eyeshadow palette to buy in 2018.
Here we conclude our post of the best eyeshadow palettes to buy in 2018. We hope you have already picked your favorite palette out of all. Don't forget to order it right away as some of them are on the discount. Also, make sure to subscribe to our blog to never miss a post. We will keep updating you with the beauty tips and cosmetics trends happening around the globe. Stay tuned!!