How to get a smooth and clear skin
Are you too struggling with the thoughts to make your skin look radiant and beautiful and wonder how to get a smooth and clear skin?
A smooth, glowy, and clear skin is almost everyone's first and foremost wish. No one wants to live with a rough and tired looking face but factors like dust, smoke, and other pollution factors majorly affect our skins and make it look dull, blemished, and old. It doesn't even stop here, there are other skin conditions like acne, wrinkles, and enlarged pores that play their part too in making our skin looks 10 times older and we begin to think that maybe getting a clear skin after you have hit puberty is just a wish that will never come true.
But, do not worry!
To your consent, we have added some simple and easy to do tips that will help you in getting smooth and clear skin in no time. All you have to do is to plan your skincare routine accordingly and stick to it and watch your forever dream coming to reality which means no acne, no blackheads, and clearer skin.
Drink Water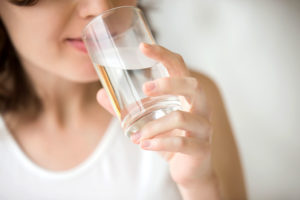 What else would you ask for when getting pretty is just a glass of water away?
This is not a lie that drinking plenty of water helps in the better functioning of almost all the body parts. But, did you know that it also helps to get a smooth and clear skin? If you do, then what are you waiting for, start drinking plenty of water from today as it keeps you hydrated enough to remove all the dryness out of your skin and helps you in getting a fresh lively skin.
Tip
Your goal is to drink at least 1.5-liter water every day.
Try to add juicy fruits to your diet plan as well.
Beauty Sleep
Beauty sleep is important Y'all!!
Working late night or wasting your precious sleep hours in watching a movie, or a sitcom, texting your latest fling, or partying late night will never help you in getting a smooth and clear skin that you aim for.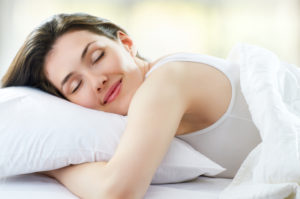 Beauty sleep is real and you must sleep for at least 8 hours to let your body function properly. Not getting enough sleep blow the hormones sanity and they start working abnormally leading to an increased stress level, low blood circulation, thus, resulting in your skin to look pale and tired.
"Sleep deprivation lowers circulation, which is why you look pale and washed out if you only get a few hours. Your body's cellular renewal team has the night shift, so this is when you want to equip your skin with as many nutrients and hydrating ingredients it needs to do a fine job," says Amy Wechsler, a US physician.
Tip
Pack your work. Stop your movie. Say goodnight to your beloved (they too need a beauty sleep). Come back home. Whatever is your reason to not sleep, just say it goodbye and have a peaceful sleep.
 Wash your face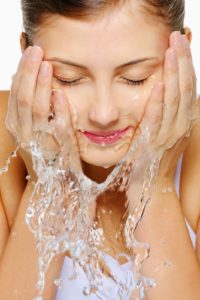 Dirt, dust, smoke, all these factors are making your face look duller and duller. Spending the long tiring day and carrying out daily life tasks is not easy. Also, the environment plays a very major role in making our skin dim and oily. Now, this is your duty to wash the dirt and oil off for fresh and healthy skin.
Tip
Make it your habit to wash your face gently with lukewarm water for at least 15 minutes every morning.
Do not forget to wash your face when you're back home for at least half an hour with a face wash or a cleanser.
Rub your skin gently.
Do not use harsh items to rub your face like scrubs at the thought of getting a smooth and clear skin. They will only do the destruction.
Use a cleansing brush if you are washing makeup off your face.
Do not over wash
Never over wash your face. We all know that washing our face helps us in getting rid of all the extra oil, dirt, and dust our skin has absorbed. But let me be clear, over washing your face might harm your skin, so, try avoiding over washing your face and save your skin from irritation and dryness. This is one of the easiest and the most ignored hack to get a smooth and clear skin.
Keep your brushes clean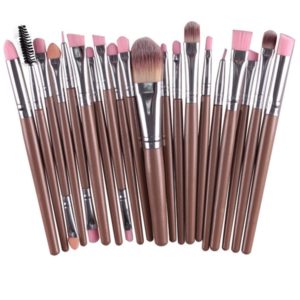 We often neglect the fact that the makeup brushes we are using to make our face look pretty also need some care. Here is to remind you that they need attention and it is your duty to keep them clean.
"You should wash loose powder brushes every two to three weeks, and those used to apply foundation once a week," advises Jessica Wu, a famous dermatologist.
Tip
Place your makeup brushes in lukewarm water containing a little amount of cleanser.
Wash them after a few minutes and let them dry before you use again.
Clean your Smartphone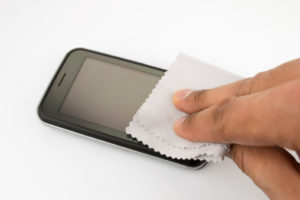 This might come as a surprise but seriously, if you really want to get a smooth and clear skin then you need to keep your phone clean as well.
Our phones pick up dirt and when we stick them with our facial skin, it transfers the dirt and bacteria to our face and that often results in unwanted pimples.
Tip
Wipe the dust off your phone screen with a tissue, or an antibacterial wipe.
Try lemon juice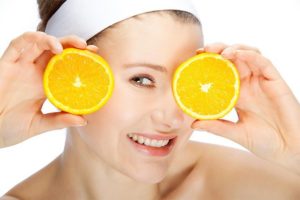 Lemon juice is very effective when it comes to getting a smooth and clear skin that is not just smooth but also free from acne, wrinkles, and other marks. Lemon contains citrus acid that incorporates enzymes which help in removing the dead skin cells and make your skin look ten times smoother and soft.
Tip
Squeeze fresh lemon juice and apply it on the acne spots on your neck and face for 10-15 minutes and then wash it off with lukewarm water.
You can also try making a paste of lemon juice with egg white and apply it as a mask on your facial skin. It will help you a lot to get a smooth and clear skin.
These are just a few tips that will help you majorly in getting a skin you dream of. Try these simple hacks and let me know how they helped you.
Stay beautiful and keep glowing!