Coachella 2018 – Beyoncé's Performance, Weeknd's New Side, And Other Celebrities' Gossips!!
Coachella 2018 is happening. And it's crazy!!
Coachella 2018 Valley Music and Arts Festival begins on Friday, 13th April and it will end on Sunday, 22nd April. Right from its beginning, it is popular to attract the celebrities and unveil their crazy sides. However, if we begin to talk about the madness that Coachella has in store, we will be going out of words to express the thrill happening. But here are some of the highlights we can't resist sharing. Begin reading!
Coachella 2018 First Highlight – Beyoncé's Historical Performance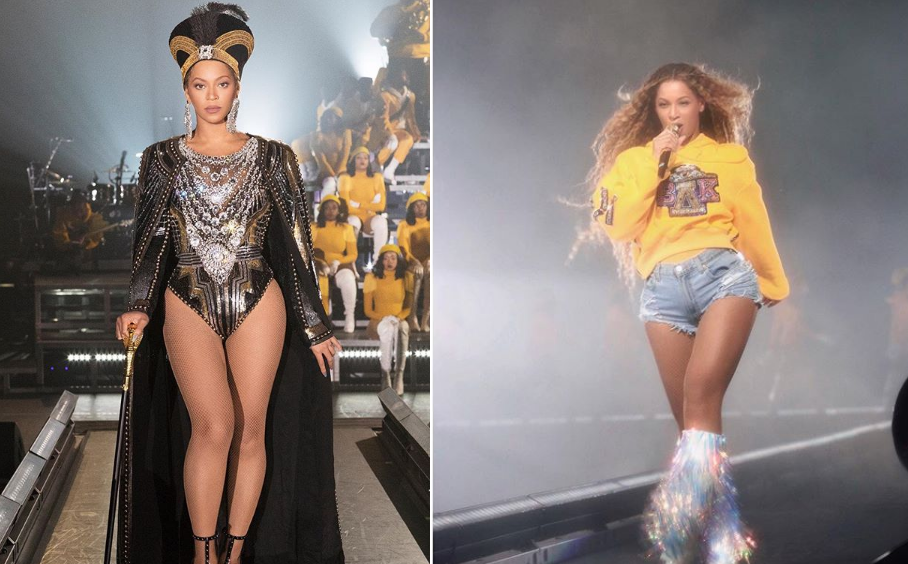 Fans are calling Coachella, Beychella, as Beyoncé was the first colored woman to perform this year. She began her performance by asking the huge fan crowd, "Y'all ready Coachella?" To which the crowd responded with a thunder of joyful screaming. "Coachella, thank you for allowing me to be the first black woman to headline," said Beyonce before she began to sing "Run the world".
New Orleans-style brass marching band was there to accompany Beyoncé singing. With tap-syncing dancers and the band, Beyoncé sang "Crazy in Love", followed by many other songs of her from album "Lemonade".
She kept revealing exciting surprises one by another. She tributed Nina Simone and quoted Malcolm X. Jay-Z also accompanied her when she sang "Deja Vu", and danced with sissy, Solange.
Also, the biggest surprise was when Destiny's Child (Kelly Rowland and Michelle Williams) reunited Beyonce to sing "Say My Name," "Soldier" and "Lose My Breath."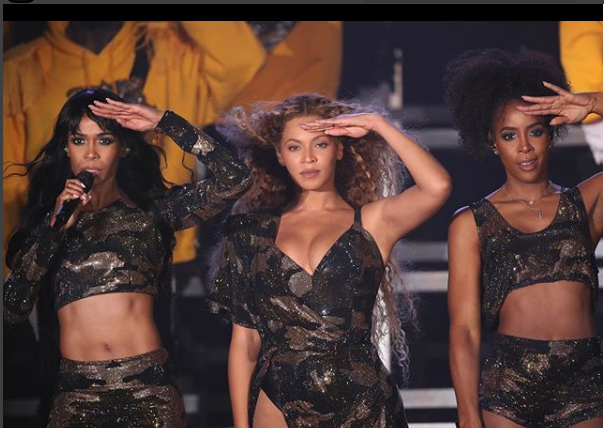 Her fans were waiting for her to perform for a whole long year as she was expecting her twins with Jay-Z. Before performing on Saturday at Coachella, she posted on her, "I am so excited to see the BeyHive tonight at Coachella. We have been working hard and have a special show planned for you so please be safe and stay hydrated. We need your energy".
And well, oh, well, fans took Beyonce's words as holy verses and presented her with the ever craziness and madness they had in store for her performance. It as crazy and it won't be wrong to say that it is one of the biggest highlights of Coachella this year.


Coachella 2018 Second Highlight – The Weeknd's Shows His All-New Side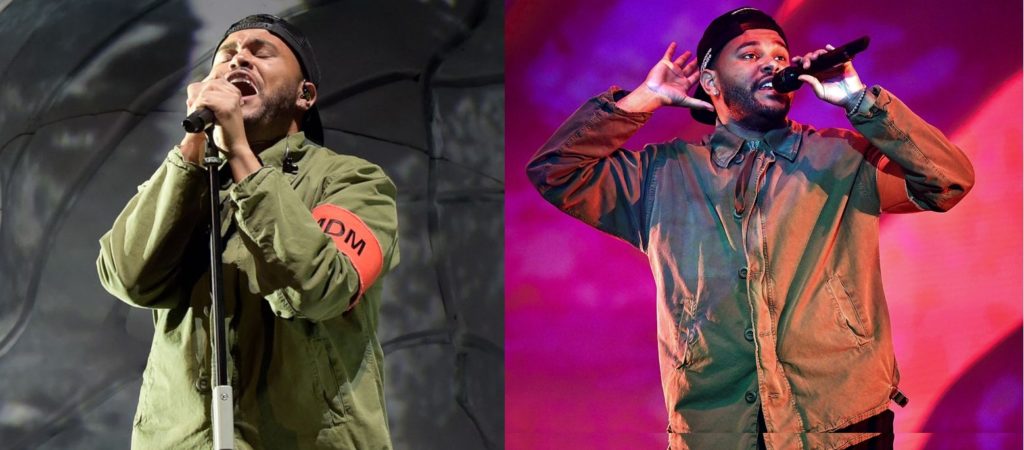 The second highlight of Coachella's first weekend this year is the performance of The Weeknd. He performed on Friday began his performance by giving a solid entry with the highly boastful grin. His fans were in tens of thousands, venting and supporting his performance. The Weeknd was the unapologetically fanatical headline of the first day of Coachella. He sang some of his popular songs and showed the outraging enthusiasm with his performance.
But what was more shocking than his welcoming grin was hm shedding in tears. Yes, the singer got emotional while singing "Call Out My Name" and "Privilege" that are famously rumored to be written for his ex-girlfriend Selena Gomez. Fans noticed the singer shedding tears and immediately pointed out that the tears were for his ex-lover whom he dated for 10 months in 2017.
He was really emotional when he sang "Privilege". And maybe, the biggest reason for him getting emotional is that he attended Coachella 2017 with Selena and now they're no more together.
Coachella 2018 Third Highlight – See What Your Favorite Celebrities Are Wearing
We know how excited and curious you are to see what your favorite celebrity wore on this Coachella. So here are some of the pictures from the first weekend of Coachella 2018. Take a look!
https://www.instagram.com/p/Bhk12EVnU1G/?taken-by=thenewclassic
https://www.instagram.com/p/BhhwfH7Hy7I/?taken-by=g_eazy
https://www.instagram.com/p/BhiOUXVH3dh/?utm_source=ig_embed
https://www.instagram.com/p/BhiFdhGBNvu/?taken-by=kourtneykardash
https://www.instagram.com/p/BhhinqyHacp/?taken-by=parisjackson
https://www.instagram.com/p/Bhj91J7FWKX/?taken-by=ddlovato
Coachella 2018 Forth Highlight – How Celebrities Spend The First Weekend
The rest of the highlights from Coachella 2018 first weekend are as follows.
Nile Rodgers and Chic started the dance party a little early. They turned the main stage into a dance party before waiting for the night to happen on the first day. Rodgers shared Chris message, "We want you to just dance, party and have a good time because that's what we stand for". So the bar for the energy level this Coachella is pretty high as set up by Rodgers and Chic.
Rihanna showed off her high fashionista look yet once again. She hosted Fenty x Puma party at Coachella, this Saturday, but what becomes the highlight was her magical, bright Pink, zipped-down swimsuit, and baggy trousers. Later, after the party, she showcased her very first outfit for this year Coachella. She wore a chic White 60s inspired outfit showing off her torso. She wore a pair of pretty huge silver earrings, crucifix necklace, and carried a white beautiful clutch, and white heels.
Live streaming of Coachella 2018 has made it easier for fans who weren't lucky enough to attend the festival to watch it without any hindrance. First the magical and historical performance of Beyonce, then the Weeknd's emotional side, and lastly, you'll be seeing Eminem's and many other passionate and exhilarating performance.
Celebrities like Justin Bieber, Nicki Minaj, Beyonce, Rihanna, Kylie Jenner, Diplo, Rita Ora, Lauren Jauregui, Kardashians, and many others are flooding their social media handles with exquisite pictures of Coachella. All you have to do is follow them on their official accounts and have fun watching their all cool-exciting looks this Coachella.
Leonardo DiCaprio disguised himself in a hat and 3-D glasses while he attended Coachella with his young girlfriend, Camila Morrone. She was also spotted resting her head on his lap and that somewhat reveals their relationship status.
Cardi B gave a hilarious interview to Nardwuar before performing at Coachella on Sunday, 15th April. She talked about her first musical influence, showed off her baby bump, and a lot more. You can watch Cardi B's complete interview below.
Watch Coachella 2018 Live
You can watch The Weeknd and Beyonce's Coachella 2018 full performance and all the other celebrities performing live at Coachella by clicking any of the following channel's live stream. Coachella 2018 is all covered for you so go ahead and watch it out!
Channel 1
https://www.youtube.com/watch?v=9TUBf6l7FBg
Channel 2
https://www.youtube.com/watch?v=dspNRzzOiVE
Channel 3
https://www.youtube.com/watch?v=qyh9blvR54Q
This is just the highlight of the first weekend of Coachella. Stay tuned with TrendMut and keep yourself updated with what's happening in the second week of Coachella 2018! Have a good day, folks!!