How To Create Effective Social Media Strategies For Your Business in 2018
With the rapidly increasing popularity of social media, businesses are becoming more inclined towards taking the right advantage of social media platforms. Today, social media is every marketer's first and foremost choice. It lets marketers and business to directly connect with their customers and consumers. Social media is like a dream come true. It has become more and more important for marketers by letting them achieve their goals. In order to hit your goals right, you need a perfectly planned and defined social media strategy first. To help you out, we are writing this blog covering all the aspects of ideal social media strategies for your business in 2018.
Social Media Strategies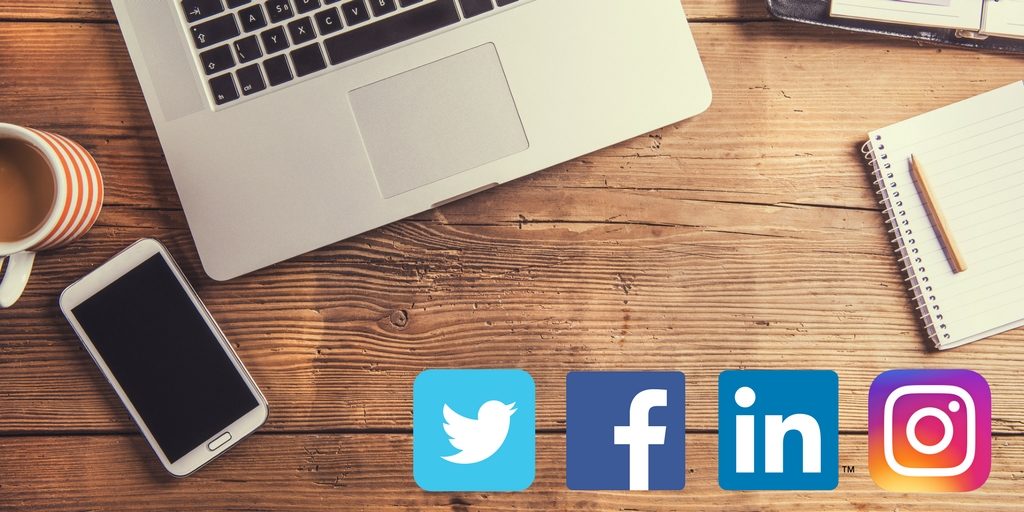 Social media is one of the best ways to directly connect with your customers. It lets you understand your customers' requirements, what they want from you, how they want it, and why they want it. Also, it helps you in sending out your message to them quite easily. Keeping the significance of social media in minds, the biggest concern of marketers is how to create the outstanding and effective social media strategies. Social media strategies are must for all the business who wants to excel and surpass their competitors. You will not see a brand who is successful and liked by people and is not on social media. If you think you can manage your business quite effectively without proper social media management than you are fooling yourself.
What if we tell you that you don't need to stress over planning ideal social media strategies anymore. We have them planned for you. Now, you only have to follow these simple steps to achieve the best social media strategy for your business.
10 Steps Social Media Strategy in 2018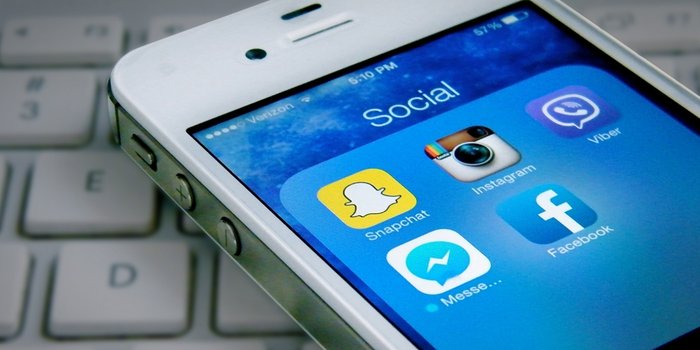 Set Goals
The initial step in planning any strategy is to define your goals. What do you want to achieve by putting in the efforts? It is not about getting the maximum likes or shares or comments. Social media is way more than that. You need to understand what you are offering; be it a product or service. Who is your audience, what your customers or consumers expect from you, and how to satisfy them and bound them? Begin with setting goals and then you are ready to take the next step. Some of the goals that you should always keep in your mind are,
Increase your brand awareness by reaching out to more and more people online.
Make people buy your product or take your services. That makes your second goal to improve your sales.
Improve your ROI. If your ROI is not exceeding to what you are investing than it's all useless. Define your strategies in a way that brings improvement in your ROI.
Bound your customers and consumers by giving great customers services and standing out in your product and services that you are providing.
Stay aware of your competitor's move and be ready to surpass your competitors every time.
Prioritize Your Goals
Once you have set your goals, the second step towards a fruitful social media strategy is to prioritize them. By that, we mean, you have to set your priorities straight. Let say you are a company who provide loans to people and your audience is anybody who is an adult. But, you get the maximum business out of people aged between 30-45 then you should prioritize a social media platform where you can find people of this age group the most and that is Facebook. Instead of wasting your money on advertising and branding on Snapchat or Instagram. Put your focus more on Facebook. This was just a single example. Now, you need to understand and evaluate your business needs and prioritize your goals accordingly.
Know Your Audience
You have to understand who your audience is. In this way, you can analyze and evaluate who is buying your product more, their gender, nationality, ethnicity, how well of they are, and age group. By understanding your audience, you can plan your social media strategies in a much better way. Let say you are selling beauty products so you need to target female audience. According to demographics, you can reach out to more and more female by advertising and be promoting your product on Instagram and Facebook. Now, level up your Facebook business marketing techniques and Instagram business strategies and make the most out of your social media activities.
Establish Metrics
While this is the most overlooked part of creating social media strategies, it is actually quite important to establish metrics. And we are not talking about the number of followers you've got or the increase in likes. We are talking about more defined metrics like to how many people your post reached, how many clicks you got, posts engagement (total number of interactions/total number of impressions), and estimate your organic and paid likes.
Know Your Competitors
If you want to stand out from your competitors then you have to stay educated about their moves and strategies. Analyze why people like them, how they plan things, and how they reach out to people. In this way, you will have a better picture of how to attract more customers to your brand. Understand your competitors' strategy and excel by making an even better plan.
Create Original And Engaging Content
Content is the king when it comes to branding and promoting your products and services. You don't only need content to post on your social media platforms but, a good content. Make impressive and informative infographics and videos. Share your blog posts on your social media profiles and pages. Use striking and appealing pictures, write interesting captions, use relevant hashtags, and boom, you are good to go.
Plan Your Activities
Once you have created your content, the next very important thing is to schedule it. Publishing 2,3 posts in an hour and then leaving the page for a next few days is pretty immature. You have to make a schedule of your activities. Understand at what time you get the maximum interaction on your content and schedule the posts in those active hours. Make sure to keep updating your social media pages regularly and even more frequently. Here are some ways to plan your activities in a better way.
Choose a theme to your posts and stick with it.
Post during hours when more people are active.
Upload a video at least once in a week.
Share infographics.
Do polling to keep your audience engaged.
Engage With Your Audience
You are doing everything right until now but you don't engage with your audience, you are not doing everything right!! You have to learn to engage with your audience every once in a while. Go through the comments and the messages you received every day and try to respond as many of them as possible. When your customer sees that you are not replying to his queries, he might get disheartened and leave. And we are sure you don't want to lose your audience. So, make sure to reply to their queries and concerns as early as possible. This will not only make your good image in their eyes but will also help you in retaining loyal fanbase.
Track Your Efforts
Don't keep doing things without evaluating the results. You have to keep track of your efforts and their outcomes. If you see that a thing is not working as you planned, tweak t a little, and make a better plan that gets the maximum results. Because, in the end, it's the result that matters the most.
Keep Improving
If you want to prosper and make your brand live forever (or at least as long as possible) then don't just sit back and track your efforts. You have to keep replanning your strategies to keep improving. If you have got sales of worth 10k$ today then you must try to improve it to 11k$ and so on. The key is to keep improving. No matter your steps towards success are little or big, just keep moving forward, and keep striving for better. Success will be yours one day.