YouTube Got Hacked – But Who Is Behind The Hacking??
So, YouTube got hacked. Is it really a social media fail or the hackers were that smart? Reportedly, some hackers managed to delete the most popular videos on YouTube. It is really sad to say that YouTube's most-watched videos were recently hacked, damaged, and then deleted/altered from the web for a while. Luis Fonsi and Daddy Yankee's most popular video for their song "Despacito" was deleted from YouTube temporarily. Some other artists videos were also subjected to the alteration and breach of security.
Here are the details!!
Something eerie has happened on YouTube recently. Some hackers got into the site and removed one of the most popular videos of song "Despacito" sung by Luis Fonsi and Daddy Yankee. The video has over 5 Billion views and 27 Million thumbs ups. The video was defaced to the image taken from the Netflix show Casa de Papel – a masked, gun-wielding gang image.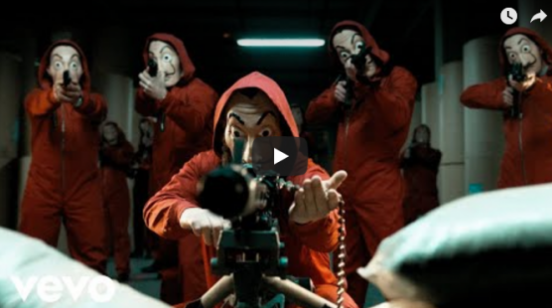 That is not all, hackers also wrote "Free Palestine" beneath the videos that they defaced and altered.
Other music videos that hackers altered and defaced are of artists including Katy Perry, Taylor Swift, Drake, Selena Gomez, Rihanna, and Shakira.
YouTube's And Vevo's Statements On The Hacking Attempt
After the hacking attempts were encountered, YouTube took the matter in the hand instantly and disabled the access from the hackers. After successfully recovering the videos, YouTube spokesperson said that "After seeing unusual upload activity on a handful of VEVO channels, we worked quickly with our partner to disable access while they investigate the issue."
Vevo also talked about the incident and said: "Vevo can confirm that a number of videos in its catalog were subject to a security breach today, which has now been contained. We are working to reinstate all videos affected and our catalogue to be restored to full working order. We are continuing to investigate the source of the breach."
Who Hacked Youtube?
Right now, the hackers are still in the veil and nobody can really name anyone specific behind the scheme. However, the doubts are on the two Twitter users @sh_kuroi and @ProsoxW3b, who are taking/claiming the responsibility.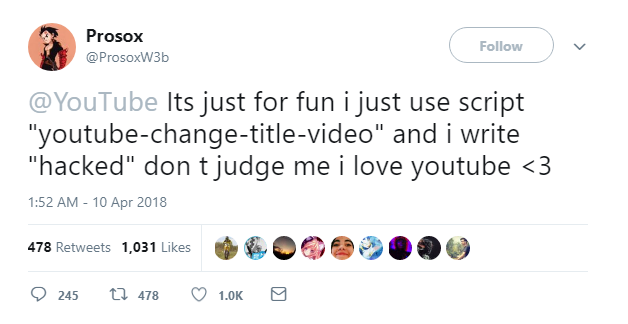 @sh_kuroi also claimed that they had accessed YouTube CEO's Susan Wojcicki's account as well as that of Shakira's.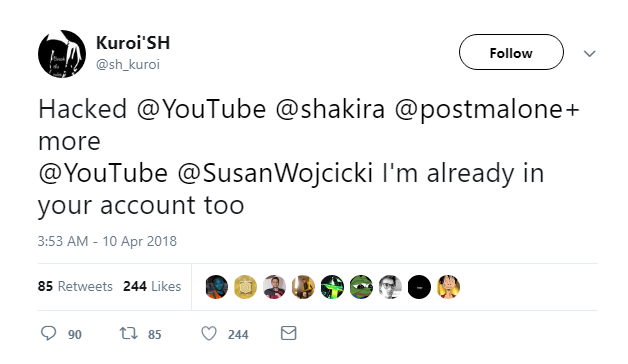 The account also named their next targets to be YouTubers; Jake and Logan Paul.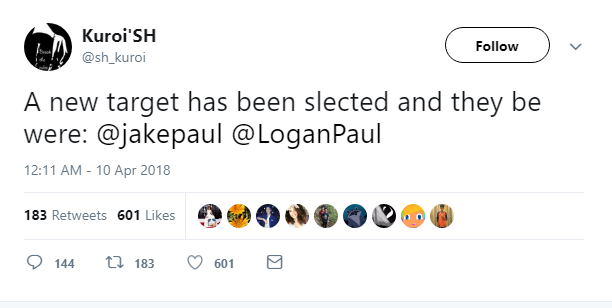 These are however only the claims and the suspicions and nobody has been proven guilty until now. Let's see where this case will go and how YouTube will backfire the hacking attempts in the future. Luckily, all the videos have been recovered and no data loss has happened. But will the hackers keep doing this in the future? The idea is really horrendous to talk about but we really wish that nothing of this happened in future. After all, we all love YouTube quite a lot and can't stand this happening to it.