YouTube Tips And Tricks Only A Pro Knows About!!
YouTube is one of the most underrated social media platforms that we neglect while mentioning the most popular social sharing websites. When this is true that Facebook is certainly the most populated social media site. It would still be unfair to ignore YouTube. Whether you are signed up or not, YouTube is a must opened tab on your desktop most of the times. When you are free, you go to YouTube. Then you are working and YouTube is still there to entertain you. What is it exactly that is not on this site. It's pretty huge and widely used. We have been writing on social media strategies for different platforms all this time. And today, we will be talking about social media strategies to use YouTube in a better way!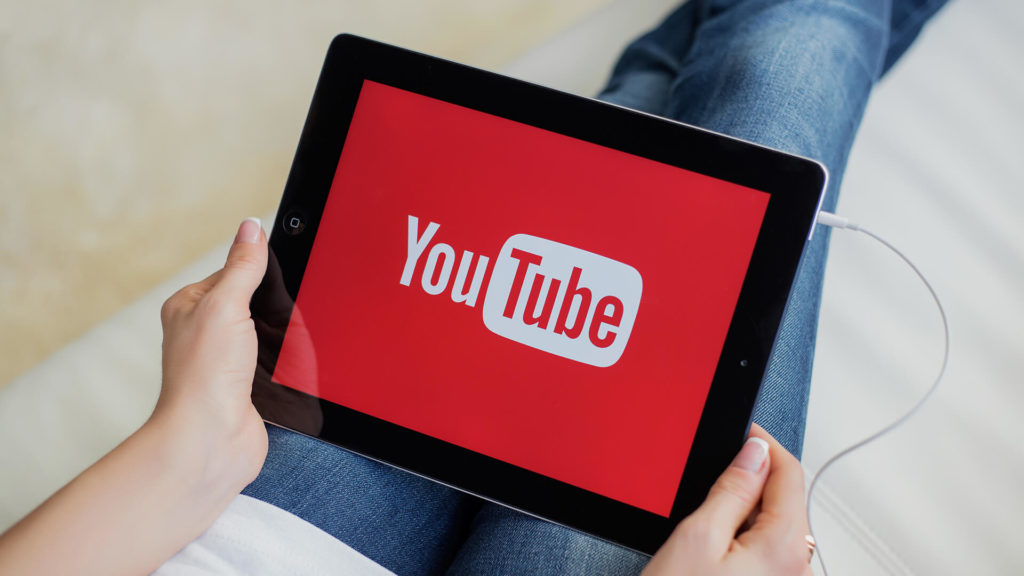 Be it a video of funny duck, or talk show hosts like Ellen DeGeneres interviewing your favorite celebrity, or a song, or a makeup tutorial, a fan edit, or a learning program, everything is on YouTube. You want to learn the new programming language, you learn it on YouTube. You want to know how to make power bank, you YouTube. You crave old medley, YouTube. You want to listen to rock, YouTube. You are intrigued by how to make a fishtail braid, you YouTube. You want to learn how to wing your eyeliner like a pro, you YouTube. In short, we are YouTubing all the day long for all the different reasons and yet, we don't acknowledge it as one of the biggest social sharing platforms. However, we are not here to debate about the significance of YouTube in our lives. Instead, we will be talking about all the crazy YouTube tips and tricks, hacks, and features that we should know to become a YouTube pro!!
YouTube tips and tricks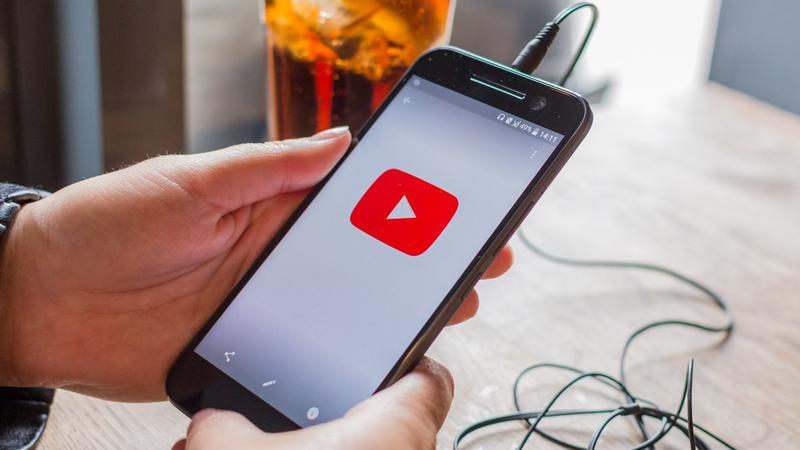 We all need to learn social media management to a little extent. Be it your personal Facebook account management or when it comes to running a Facebook business page. Or it is about Youtubing for fun or Youtubing to promote your business. We all should have a little knowledge to manage our social media accounts. The social media platform that we have picked today to talk about is YouTube. There are a lot of cool things that you can do on YouTube but you might not know. The Small Business Blog contains YouTube promoting information to check. Have you ever envied all the famous accounts on YouTube with a million of followers and wondered how they did it? Or have you ever thought to yourself that there must be other things to improve my experience with this crazy platform? Well, we are here to answer all your questions on 'how to use Youtube as a beginner' to 'how to become a YouTube pro'. Besides the insane addiction to get YouTube famous, read along to learn more and more YouTube tips and tricks that you were missing until now.
Create a GIF
You can create a GIF out of the YouTube video. All you need to do is to add GIF to the URL that will make URL appear like "www.gifyoutube.com/yourvideo". It will take you to another site where your video is already ready to be edited and converted into a cool GIF.
Create a YouTube time link
Okay, so this YouTube trick is going to blow your mind with the fact that why you didn't know it earlier. Have you ever wished there was a way to send a video to your friend and it'd begin at exactly the same time where you wanted it to be? Well, the good news is you can do that. You can create a YouTube time link by following these simple steps.
Open YouTube video that you want to share
Click share
Check 'start at' in the popped-up window
Fill the time and you are done.
Alternatively, you can also pause the video at that moment and it will automatically fill the time for you.
Written transcript
YouTube automatically generates a written transcript for each and every video. And until and unless the uploader has hidden the transcript from the viewers, you can easily view the written transcript of any video. But you might be thinking why would I want to see the YouTube written transcript. To answer your this question, let us remind you of the time when you wanted to quote a line from the video you were watching and you had to pause an play the video a hundred times just to get it done. Well, with written transcript you can easily just copy that quote and it's done. Now, your next concern will be how to see the written transcript of a YouTube video, follow these simple steps.
Open the video
Click on more tab
Click transcript
If the transcript is not available know that the uploader has hidden it from you.
Get found in search
How to get ranked on YouTube oh how to get more followers on YouTube are some of the questions that we come across regularly by a good number of people. You want more and more views on your video but you are not getting much. Here is a hack to get found in search and thus, a way to increase your followers and viewers if your content is good. YpuTube has certain algorithms to rank your content and the way to optimize your material on YouTube search engine is pretty easy. The hack is a good description with popular and relevant keywords. We would suggest you paste your well-written transcript in the description box. Here is how to do that.
Open the video
Click the icon for subtitles i.e. CC
Set your language.
Now you'll be presented with three different options.
Upload a pre-written transcript to your video
Paste full transcript. The timing will be set automatically
Type the transcript with the video
Video playlists
You can create your own playlist of videos that you liked or find interesting. You can create a playlist by opening your playlist page or by clicking your account icon >> Creator Studio >> Video Manager >> Playlists >>New Playlist and finally, choose whether you'd want to keep it private or publicize it Adding a video to your pre-existing playlist is even easier. Just click on' add to' icon on the video and then check the playlist you want to add it to.
Save videos to watch later
You are at work and you want to watch funny duck videos but you are not sure what your colleagues will think of you. Well, here is a trick to watch the videos you found interesting later. Open the video then click on 'add to' icon and check "watch later" and you're done. You can find these videos later by tapping the three lines next to the YouTube icon. They will open the menu for you and there is your link to "Watch later". So, enjoy being a kid and have fun watching ducks or cats or dogs or whatever you didn't watch earlier.
Custom YouTube URL
You can customize YouTube URL for your account and get a unique URL to yourself. The only limitation to customize your URL is that your account must b 30 days old and you have 100 subscribers. Once you have passed the two conditions, you can get your own customized URL for YouTube. You can do this by opening account settings then clicking advanced and then claim your URL.
Promote similar content
You want your viewers to stick around and not leave your videos then here is a hack. You can make your viewers watch more of your videos than the one they actually came to watch by adding an end screen or a card to your video. This end screen or card will give your viewers a choice of watching other interesting videos on your channel and even someone else's (whatever you decide). You can create you end screen for the video by going to "Video manager", click on edit and then select 'End screen and Annotations'. You will be navigated to end screen studio. Click on add elements and decide what you want to add to the end screen of your video.
Similarly, to add a card, navigate to Video manager >> edit >> Card. You will be presented with a drop-down menu of options. Decide what you want to add to and you're done.
Take benefits of YouTube's free library
You can add cool sound effects and music to your videos available free in YouTube's library. To add effects all you have to do is to open YouTube's audio library by clicking here. You can also navigate to the library by opening Creator studio >> Create >> Audio Library. Now, you'll be presented with all the different ways to enhance your videos. Have fun and we would suggest you try them all.
Play videos in the background on your phone
Ever felt annoyed on the pausing of music when you left the YouTube app on your phone to read the text. Well, here is a way to keep the music playing in the background even without keeping the app opened. You can do this simply by following these steps.
iOS: Open Safari and go to the video you want to play and begin playing it. Now tap the home button to close Safari. Swipe up your home screen to see the action center. Now, swipe left and here you will see the music video you opened on YouTube. Tap play and enjoy the video.
Android: Open YouTube with chrome then tap on the settings and tap on "Desktop site". Go to the song you want to play, begin the song, and leave the app. Now go to your notification panel and play the song there.
Live stream
You can live stream your video on YouTube as well. You can do this by clicking "Upload" icon and instead of uploading a video click on "live stream" option available on the right side of the screen. Click on "get started" and enjoy going live.
360° Videos
You can watch videos in 360° on YouTube as well and its EPIC we must say. You are watching a guy surfing deeper and deeper and what's more fun than watching in 360°, right? So, you can now enjoy the thrill of skydiving, scuba diving, bungee jumping and other adventures through watching 360° on YouTube.
VR Videos
You only need a VR headset like oculus quest 1 & rift s prescription lenses and you're good to go! You can watch as many videos as you want on YouTube in VR mode without using any vision correction products. All you have to do is select any video on your phone, play the video then tap the vertical ellipsis icon on the top, and choose "View on Cardboard". There it is. Enjoy watching the videos in VR mode.
Safe Mode
Safe mode a.k.a YouTube for kids lets you control and manage what your kids can watch and what they cannot. It's a treat for all the parents worldwide. You can turn safe mode for kids on and sit back and relax knowing their kids are not accessing things they shouldn't.
YouTube History
You can see your history on YouTube as well and control it altogether. You can do this by clicking on the menu icon i.e the 3 horizontal lines paced right next to YouTube's logo. Click on history and here you will be presented with all the videos you have watched, all the searches you have made, your comments, and community comments and posts. You can remove any searched item or watched history if you want just by clicking on the cross sign.
These are some of the useful YouTube tips and tricks that we are sure will come handy to you in future. We will soon add the tips to become famous on YouTube and how to promote your brand using YouTube. Till then stay tuned and enjoy YouTubing!