HP Chromebook x2 Wins The Race Against iPad Pro Like A Pro!
HP has reportedly announced the launch of the first Chromebook detachable – HP Chromebook x2, that has taken over the internet going up against the iPad Pro. The device is said to be a 2-in-1 rival of the iPad Pro as it can be used both as a laptop; with a keyboard attached and a tablet; without a keyboard.
Fairly speaking, iPad Pro has been in the debate since forever. Initially, when it was launched, people were excited to see how it works, its features, specs, and everything. Then with the launch of Apple iPad, 2018, everyone was going crazy over the concern if or not iPad 2018 is better than iPad Pro. And now, it's being compared with the all-new, ready to be launched, the first Chromebook detachable – HP Chromebook x2.
When Chromebook is comparatively naive as compared to the versatility king iPad Pro, what we think is that it will surely be going to excel in the market this year. We are adding every single detail that we have got until now regarding this all new and fantabulous HP Chromebook x2. Read along and decide yourself which one is better, iPad Pro or Chromebook x2!!
HP Chromebook X2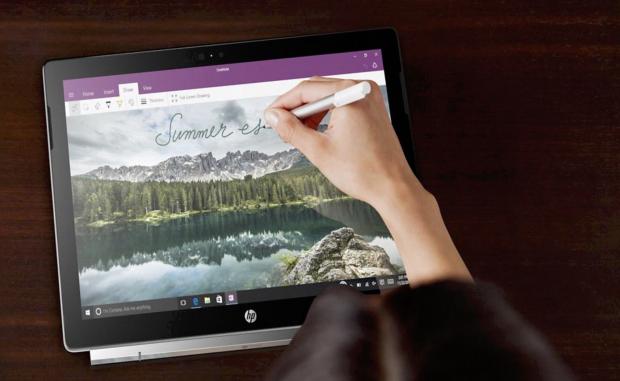 Price
HP Chromebook x2 costs $599. Yes, the price is high, still, the unapologetically amazing design of this world's first detachable Chromebook has made its rival iPad Pro run for the money. Price also incorporates the pen and keyboard cover.
Release Date
The release date of HP Chromebook x2 is yet not disclosed. But we are expecting the launch of this spectacular Chromebook in coming June this year (more specifically on June 10th).
Specs
When all the information is a bit blurry, we have tried to add some of the HP Chromebook x2 features and specification that we have came to know so far.
CPU: Intel 7th-gen Core m3-7Y30
Memory: 4GB LPDDR3-1600
Dimensions and weight:
Laptop: 15.3mm thick and weighs 3.14 pounds (1.42kg)
Tablet: 8.2mm thick and weighs 1.62 pounds (735g)
Display: 12.3-inch display – 235 pixels/inch – 2400×1600 IPS WLED backlit
Cameras: Front 5MP, rear 13MP
Graphics: Intel HD Graphics 615
Storage: 32GB (embedded Multi-Media Controller), Micro SD expansion up to 256 GB
Battery: 4-cell, 48Whr lasts up to 10 hours
Ports: Two USB-C 3.0 Gen 1 (5Gbps)
Design
The laptop has multi-modal keyboard base with a magnetic hinge and has a leather-like surface, with a finish of Oxford Blue. The reason to keep the multi-modal base is that it can easily hold the tablet portion when you are using the device as a laptop. Also, you will get an origami cover for the keyboard as well. Plus, the effortless stylus is also coming with the package. If asked to compare, iPad Pro's stylus is pretty expensive, and it also lacks the keyboard cover too. The Gorilla glass has been used to enhance the touch experience, increase its durability, and eliminates the danger of damaging.
What's more,
Fantastic value for money, premium Chrome OS experience, sleeky-epic design, and with that mind-blowing specs, this new Chromebook is ready to take over the tech world and make its mark. And the great news is that you will be getting the two years of subscription to 100 GB of Google Cloud storage as well.
But the question that now arises is whether or not the users would be choosing Chromebook – a device running Chrome OS and letting you access to Android apps, over the iPad Pro – a tablet running iOS. Well, we have to wait and watch now what is going to happen the next. However, we have made our mind and our final choice is obviously the lesser expensive and more awesome Chromebook X2.