A Tradition Of Excellence With Rishikesh
Rishikesh being one of the most attractive packages for Uttrakhand travel tour; it has still maintained the tradition of excellence in its entire field.
It would never fail to impress you, whether you are a pilgrimage traveler, adventurous traveler or want to travel for peacetime or ambiance.  A solo vacationer, a group of travelers, family trips, friends' trip or a couple excursions, this place is virtuous in all destinations. Each sought of traveler will find themselves relishing here in Rishikesh.
So the next time you are planning for a small vacation trip or a weekend trip don't think twice and book the tickets for Rishikesh.
Here are some tips that would benefit you while you are planning your trip to Rishikesh.
How to reach Rishikesh

The drive for Rishikesh from Delhi by road is of 239.6 km which would take around 5-6hours.
There are a couple of trains from Delhi which takes 7-12 hours to reach Rishikesh via Haridwar. The fares by train are comparatively low in comparison to the other services.
You can also take buses from IRCTC and can get details from their website. A number of private buses also leave from Delhi to Rishikesh taking around 5-7 hours depending upon the traffic.
The nearby airport to Rishikesh is Jolly Grant airport, Dehradun from there you can take a cab or bus to reach here which would take around 20 min.
Best time to visit Rishikesh

Rishikesh can be visited any time of the year. However the temperature in summer rises to above 35 degree C during May and June. So it's recommended to visit Rishikesh during March to early May and September to early November to enjoy sightseeing and adventurous activities.
Rishikesh a spot for pilgrims
Rishikesh has been an attractive pilgrim spot from the very ancient time. Rishis and saints would come here to attain salvation. This system is still continued in Rishikesh. Visitors from across the world come here to attain salvation and practice yoga. Rishikesh is the yoga capital of the country. Every year the international yoga day is organized at Parmarth Niketan in Rishikesh and peace seekers from around the world come here to take part in it.
The famous rock band of Beatles had also came here to learn the art of meditation and lived in the Maharishi Mahesh Yogi's ashram which is now famously known as The Beatles Ashram.
Pilgrimage travel is one of the best attractions in Rishikesh, with the beautiful Ganga aarti along the banks of river Ganga. This tradition of aarti has been continued along the years and is attended by thousands of devotees showing their belief for folks.
Must Visit Pilgrims Spots In Rishikesh
One can never miss the sight of Ram Jhula and Lakhsman Jhula which has great importance in Hindu mythology. It is said that lord Lakshman crossed the path with the help of jute ropes on the spot where present Lakshman Jhula stands.
Here are some places in Rishikesh tour which is significant for pilgrim tours.
Baharat temple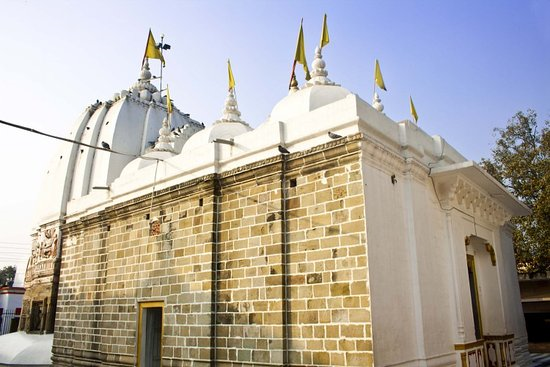 This temple is dedicated to Lord Vishnu and lies very close to the famous Triveni Ghat.
Ram Jhula and Lakshman Jhula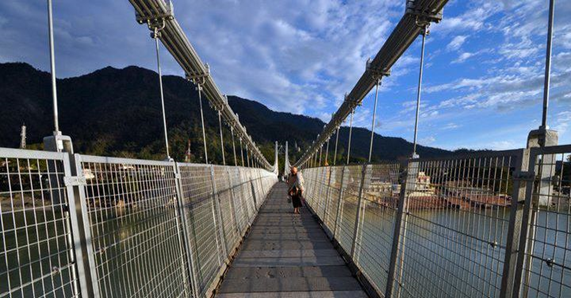 Marvelous architecture of Rishikesh which lie at 2km distance from each other.
Triveni Ghat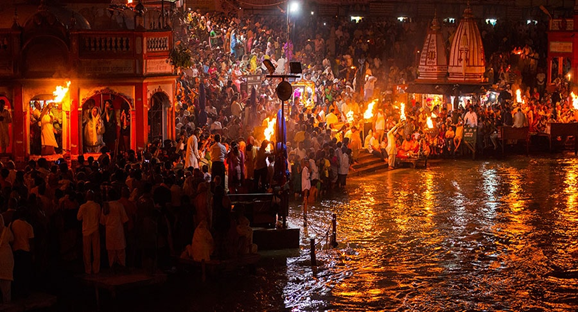 Famous for its evening aarti along the Ghats of river Ganga.
Tera Manzil Temple/ Kailash Niketan Temple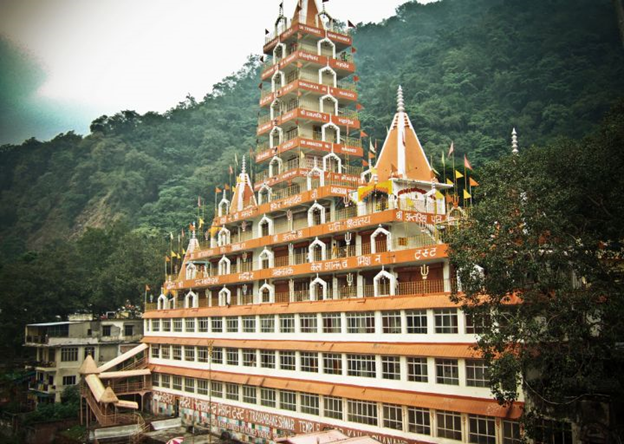 A thirteen storey temple dedicated to various god and goddess.
Lakshman Mandir
It is said that Lord Ram and his brother Lakshman had come here to attain salvation and wash their sins by dipping into the water of river Ganga.
Neelkanth Mahadev Temple
Dedicated to Lord Shiva, is located at a distance of 32km from Rishikesh and has great significance and links with the Lord Shiva.
Vashistha cave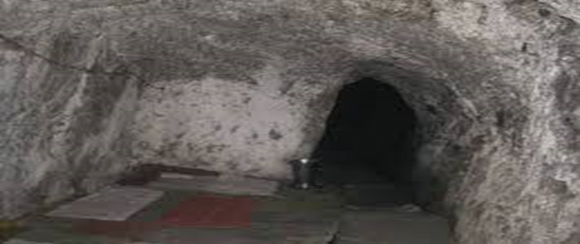 People from all over the country come here to meditate. This is the cave where Rishi Vashistha had meditated.
Parmarth Niketan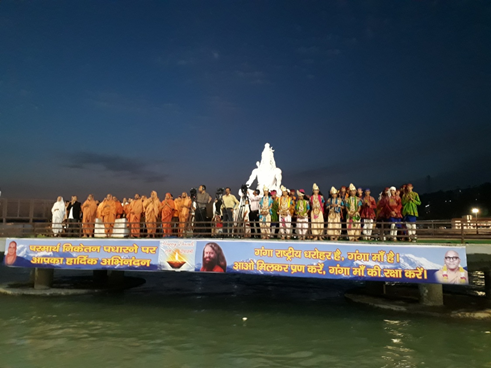 International Yoga Festival is organized here every year. You can practice yoga, meditation, attend kirtans and other activities here.
Enjoying Adventurous activities in Rishikesh
Rishikesh known as the adventure capital of the country has various activities you can enjoy. Do not miss these amazing activities like;
River Rafting
Rishikesh is called the god for river rafting in India. It is an amazing experience to raft in the white water of river Ganga.
Cliff Jumping
You can choose the height you want to jump off the cliff. This activity is played in many parts of Rishikesh.
Rappelling
If you are in Rishikesh, do not miss the opportunity in one of the best locations for rappelling at the majestic Shivalik ranges.
Camping
Isn't it a dream to camp along the riverside and in between a jungle. Enjoy the cool breeze under the naked sky in Rishikesh and camp here to create another experience.
Kayaking
Kayaking is water sports where you navigate in water in you small kayak or boat. You can slelect your level accordingly.
Bungee Jumping
Mohan Chatti one of the oldest bungee jumping spots in India is located in Rishikesh at the height of 83m. It is worth experiencing sport which you should definitely try.
Flying Fox
Rishikesh is the home of Asia's largest trail for flying fox. It is a one-kilometer stretch where you would be tied to a rope to move up and down along the trail.
Mountain Biking
Explore the topography of Rishikesh on an amazing ride through a bicycle. There is no age limit and you can do it groups or even solo.
Waterfall trekking
The short trek of 1.5 km will lead you to the striking Neer Gaddu waterfall. The waterfall will not fail to amaze you once you reach the paramount.   
Yoga
Attain peace within your mind and your body and enjoys the divine sessions of yoga to uplift your mental and physical health.
Beach Volleyball
Relive the child in you, enjoy playing volleyball along the riverside with your friends or family and enjoy being childish again.
Paragliding
Gasp the view of the beautiful Himalayas from high above. The adventurous activity will definitely bring an Adeline rush in you.
Places to eat in Rishikesh
Rishikesh is not just limited to adventurous activities and pilgrimage travel. It also has tasty food and cuisines.
Here is a list cafe where you will get cheap and tasty food:
Amrit Ganga Cafe
Oasis Café
Rajasthan Misthan Bhandar
Café Omkar
Lucky restaurant
Places to enjoy local cuisines
Café Karma
Ira's kitchen and Tea room
The sitting elephant
Free spirit café
Ramana's organic cafe
Places to stay in Rishikesh
There are various sorts of places to stay in Rishikesh depending on your preference. You can choose to live in majestic hotels or stay in ashrams or dharmshalas. There is a wide range of choices.
Amalia on the Ganges
Namami Ganges Resort and Spa
Glasshouse on the Ganges
Ganga Kinare
Atali Ganga
Bunk stay Rishikesh
Kuwar Residency
Dewa Retreat
Places to visit near Rishikesh
Rishikesh known as the Gateway to the Ganges is also the gateway to Chota Char Dham Yatras. There are a couple of places you can go from Rishikesh during your Uttrakhand tour.
Here is a list of places you can visit from Rishikesh.
1.      Haridwar – The ancient city and its rustic charm
2.      Dehradun – The gorgeous capital city
3.      Rudraprayag – The confluence point of Alaknanda & Mandakini
4.      New Tehri – It's nature and views around!
5.      Devprayag – Of legends and lords!
6.      Lansdowne, Pauri Garhwal – A camper's sojourn
7.      Dhanaulti, Tehri Garhwal – A date with the finest alpines