Traveling To India – All The Epic Reasons, Tips, And Guide For First Time Visitors
Traditional, multilingual, cosmopolitical, diverse in colors, cultures, religions, the 7th largest country by area, and the 2nd largest country by population, beautiful, loud, humble, crazy, and more, this is India for you. Traveling to India presents you with the dose of fun and adventures wrapped up in cultures and traditions. You are here once, you'll crave to come here again. From its awe-striking mountains to eye-catching beaches, this country is an epitome of natural beauty. Then to spice it up, the people there are simple and pure-hearted, festivals are fanatical and exciting, and the amount of happiness and joy you'll get is uneven. Besides being one of the most beautiful countries in this world India is quite cheap for tourism as well. In this blog, we have gathered some handy tips and guidelines for the first time visitors. And all the great reasons to visit this place once in your lifetime.
Reasons to travel India
India is sweet as dessert and spicy as chili, enormously beautiful, and has a lot in store for you. You will be awe-inspired by how nature has blessed this country. You will be captivated by the skilled, dramatic, and striking art and architecture. You will love the peace and crave to spend your life there in serenity and tranquility. There are numerous reasons to travel this amazing-amazing country and then there are more. Some of the most definite reasons to mention are its lakes, beaches, mountains, deserts, and the adventure and peace that this country gives you.
Lakes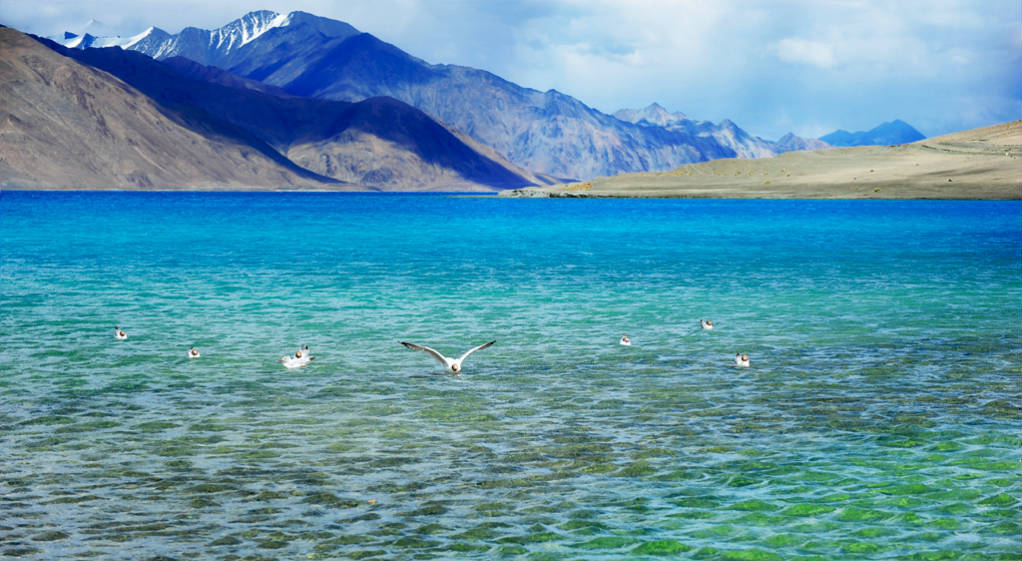 India is full of beautiful lakes and rivers. The very first reason to travel India is to refresh your eyes with the luring view of lakes there. They are natural, both freshwater and brackish water lakes. You will be stunned with the sight of the mighty water depicting the sense of peace and freedom. Some of the lakes that you should write on your list are Dal Lake, Pichola, Loktak, Chilika, Gurudongmar, Damdama, Tsomgo, Suraj Tal, and Pulicat.
Beaches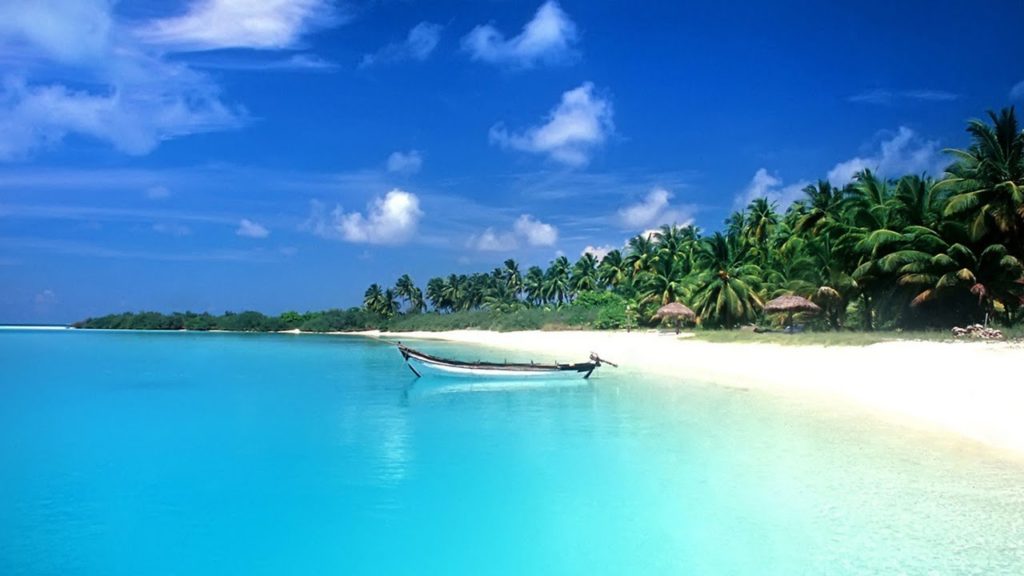 Another great reason to travel India is to have fun at its gorgeously lavish beaches. The Indian beaches will make you forget that you have ever visited beaches in your life. Indian beaches are your perfect escape from worldly tension and problems. No matter how depressed or down you're. Indian beaches will make sure to awake the crazy kid inside you and you are going to have an immense amount of fun there. Varkala, Gorkana, Palolem, Tarkarli, Agonda, Arambol, Baga, and Kovalam are the beaches you shouldn't dare to miss while traveling to India.
Hills and mountains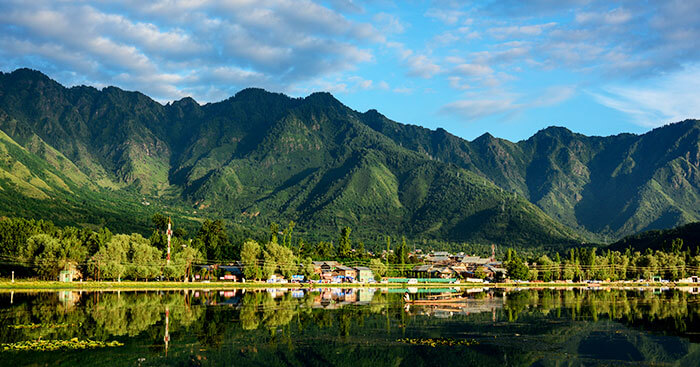 Did you know, India has the third highest mountain peak in the world? The Kangchenjunga is the highest peak in India and the 3rd highest in the entire world. So, the third reason to go for backpacking to India is its filthy huge mountains and splendid sequence of hills. You will have the best experience of mount climbing there. The glorious and mighty mountains and hills you need to see there are the Himalaya range, the Purvanchal range, the Vindhya range, Satpura, Aravalli, Western and Eastern Ghats. If talking about the cities, Ooty, Kasol, and Manali are going to surprise like you never experienced.
Deserts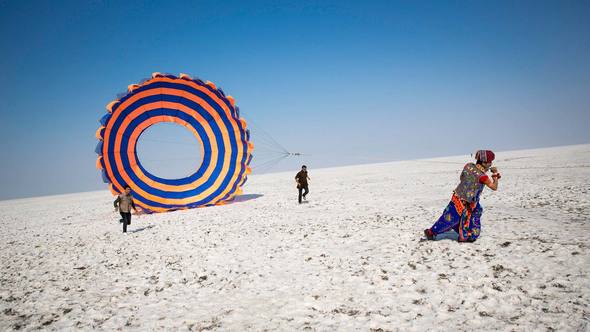 Deserts in India are another good thing you will see and admire. The Thar desert is one of the largest deserts in India and serves as the best option for tent camping and enjoying the night. Apart from this, Kutch part of Thar desert is the wonderful eyeshot for the tourists. It is popular as White desert and is a delight to visit at least once in your life. Some of the other great areas to visit to calm the craving for deserts in India are Jaisalmer, Bikaner, Pushkar, Jodhpur, Ajmer, and Kumbhalgarh.
Wildlife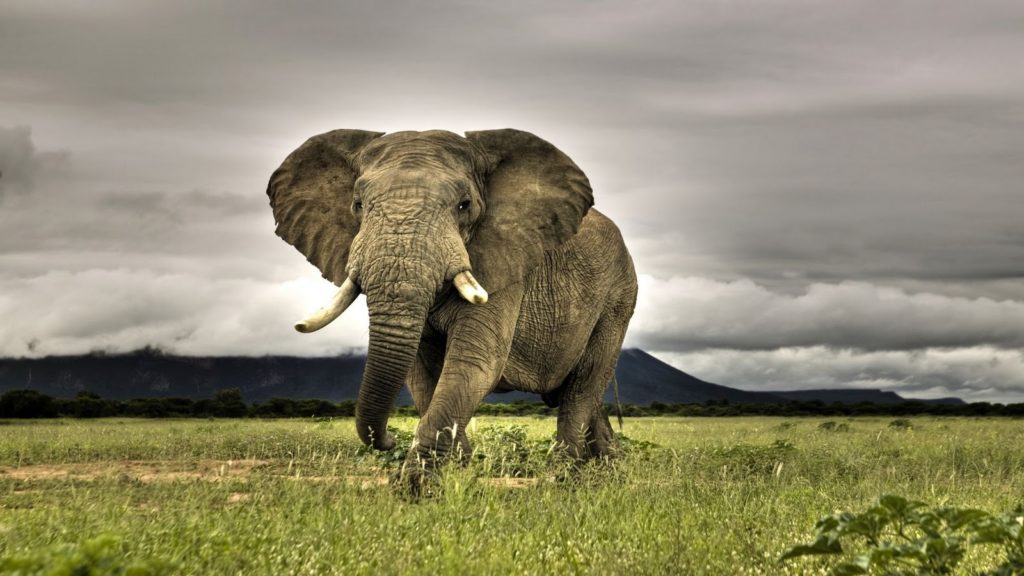 You will be fascinated with the wildlife that India has in store for you. Your excitement will be doubled by sighting the fauna and flora of this beautiful country. You may enjoy the boat ride and jungle safari from November to April anytime. Some of the mindboggling and thriving Wildlife sanctuaries are Corbett National Park, Ranthambore National Park, Bandipur National Park, Keoladeo Ghana National Park, and Kaziranga National Park.
Taj Mahal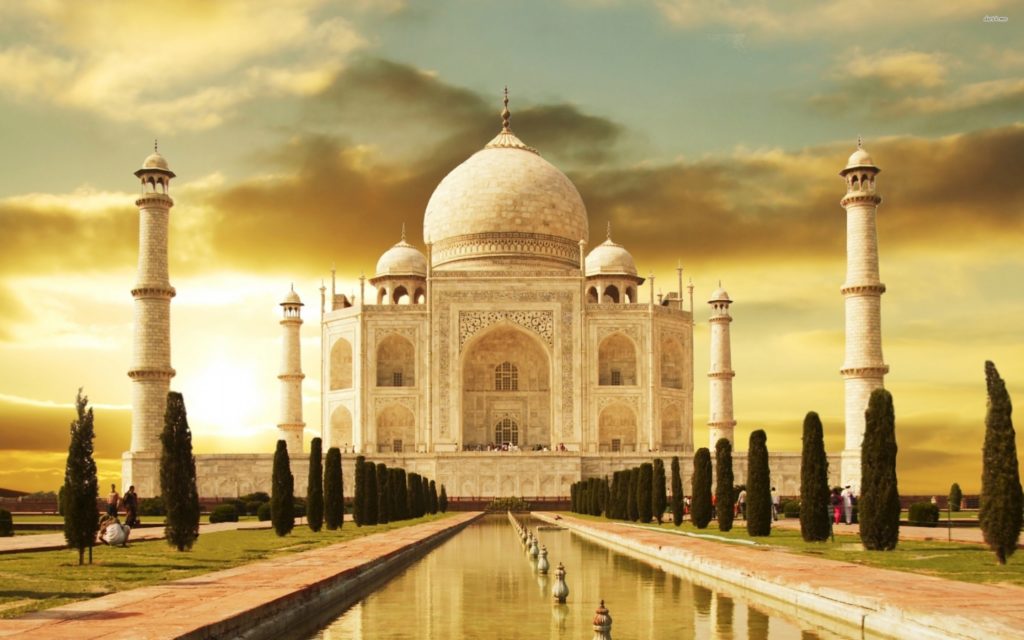 Tourists from all over the world visit India majorly to witness the picturesque and powerful symbol of love, Taj Mahal. It is by far the utmost and majestically perfect work of mankind that has left many (almost all) of the modern architects in astonishment and astound. If you are traveling to India and you skip visiting this beautiful palace, it would be hugely saddening.
Flowers Valley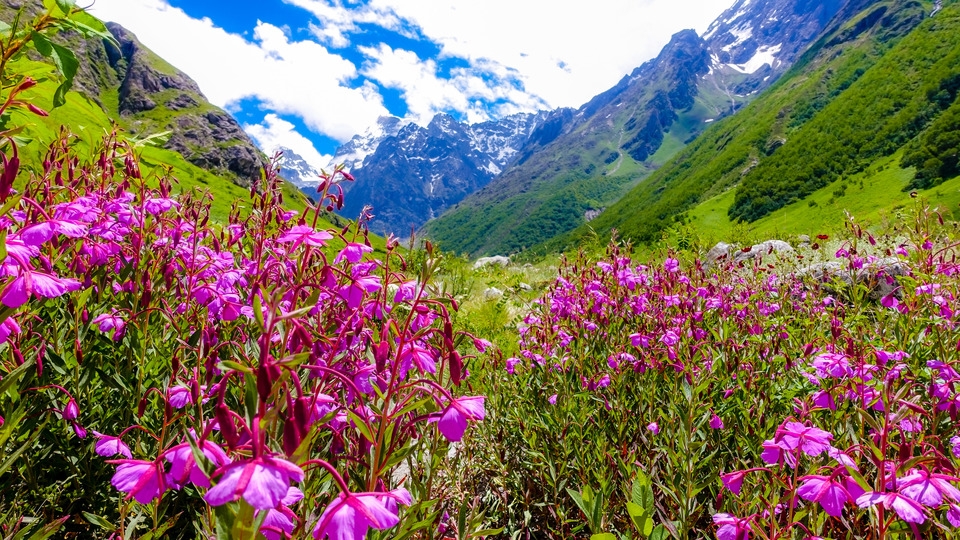 India is gifted with the scenic decoration of beautiful flowers. Believe us or not, the feeling you will have while walking amidst the flowers will be unparalleled. And no matter how great places you will visit after this, the magic that flower valleys of India create will always stay there. Some of the must-to-see flower valleys of India are in Uttarakhand, Kaas Plateau in Maharashtra, Dzukou Valley in Nagaland, Yumthang Valley in Sikkim, and Munnar Valley in Kerala.
Root bridges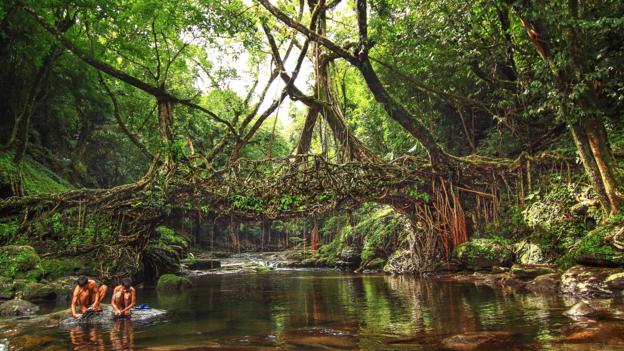 Meghalaya in India has the living root bridges that will leave you amazed at how nature has been nice to India. Although they are handmade with the rubber fig trees. But the fact that they have only grown stronger over the time is unrealistic yet truly fascinating.
Mosques and temples
India is the house of many great mosques and temples that people visit every now and then. They are holy, majestic, inspiring, and soothing, all at the same time. While traveling to India, you should add visiting these mosques and temples. They will give you the holy feeling and you'll feel the enormously beautiful connection with the God. Even if you are an atheist, the architecture of these mosques and temples are worth sighting.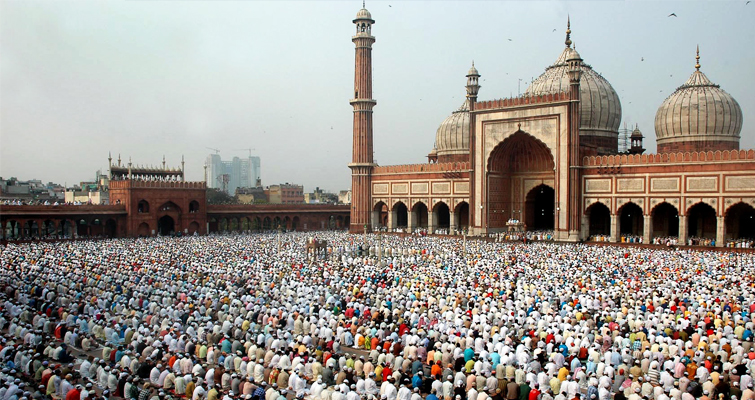 Some of the best mosques to witness in India are Jama Masjid in Delhi, Makkah Masjid in Hyderabad, Taj-ul-Masjid in Bhopal, Bara Imambara in Lucknow, and Jama Masjid in Agra.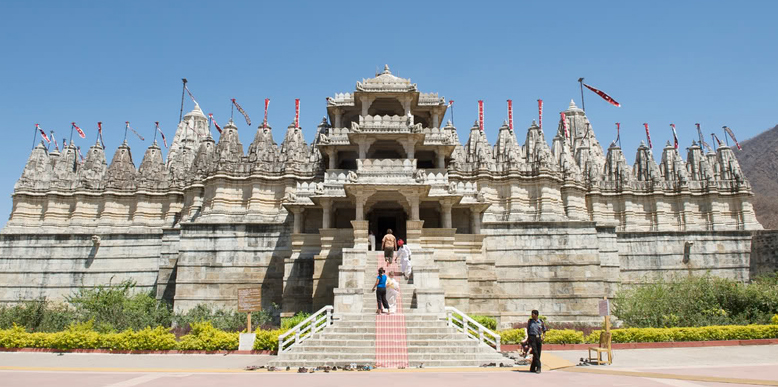 Temples you would love to visit are Badrinath, Konark Sun, Brihadeeswara, Kedarnath, Sanchi Stupa, Golden temple, and more.
Historical places

India is quite happening with its historical monuments and events. Ancient forts, luxurious palaces, and other historical memorials are going to welcome you everywhere in India. If you are into learning the history then India is where you go. The best historical places to visit in India are Agra Fort, Red Fort, Qutub Minar, Humayun's tomb, Fatehpur Sikri, Hawa Mahal, Victoria Memorial, Rani ki Vav, Gateway of India, Ajanta and Ellora caves, Charminar, Mysore Palace, and a lot more.
Waterfall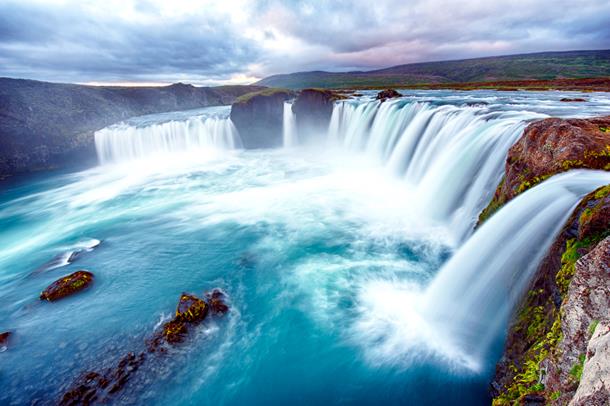 India has a plenty of waterfalls in store for you. From waterfalls that result from glaciers to the waterfalls that join the sea, you are going to have a great time watching the majestic and magnificent view of them all. Jog falls, Dudhsagar falls, Soochipara falls, Nohsngithiang falls, Bhagsunag, Hebbe, Bhimlat, Athirappilly, Thosegarh, and many other falls are the must-to-view when you make your visit to India.
Food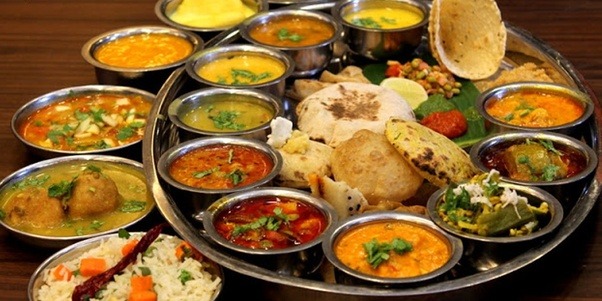 Food in India is delicious and world-renowned for its good taste and aroma. The menu may vary from place to place, or city to city, but the taste will always be amazing and delightful. There is literally not a single thing in India that you will not like. Even the most average food there is superbly delicious and will make you eat your fingers. The dishes that you must try in India are Biryani, Idli, Chole Bhature, Rajma, Pani puri, Tandoori chicken, baingan bharta, Dosa, Bhelpuri, Gulab Jamun, Jalebi, Ras Malai, Rabri, Vada, Masala bhindi, Dhokla, Papri chaat, and literally EVERYTHING!!
Also, check our best picks for traveling bags. They are pretty comfortable and easy to carry around!!
Adventures at India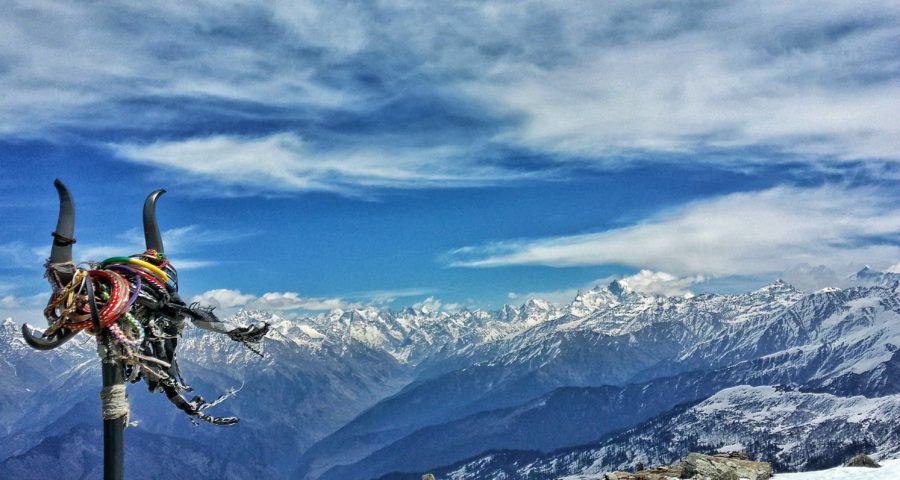 What is that you can't have in India? Literally nothing! Apart from visiting the greatest places, you can have the best fun of your life in India. And to be honest, you can have almost all the adventures you should do before turning thirty alone in India.
You can go partying in Goa.
Camping at Mcleodganj.
Biking at Leh-Ladakh.
Trekking at Kasol.
Paragliding at Bir Billing.
Scuba diving at Andaman.
Jeep safari in jungles of Assam.
Skiing in Auli.
Snowboarding in Simla and Manali.
Desert Safari in Jaisalmer.
Jet skiing in Rishikesh
Stargazing in Nubra Valley
Surfing in Varkala.
You might need some good shoes for hiking and other sporty adventures. Below are our favorite picks for hicking and outdoor shoes for both men and women!
Traveling to India – tips, and guidelines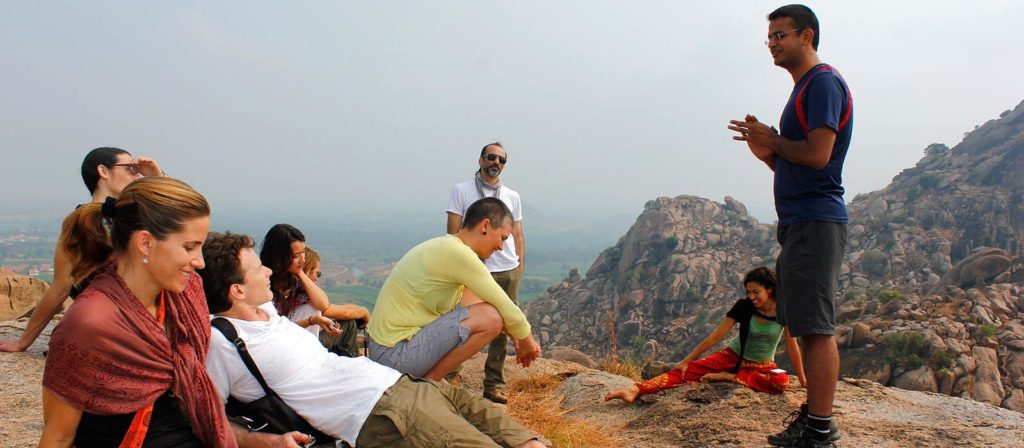 Besides all the bounties, there are many things you need to know before traveling to India. These tips will be helpful to deal with the scams, staying safe and healthy, and make the most out of your visit. Especially adding these tips for the first time visitors to save them from troubles and chaos.
Pre-plan your trip and make a list of all the places you want to visit within India. Otherwise, you'll carry the regret of missing on important places because you wasted your time more on roads or traveling.
Estimate your budget and time (duration of your trip)
Avoid drinking tap water or eating street food. They might look tempting but they carry more evil than good. They are pretty dangerous for your health and can result in health problems.
Choose your accommodation wisely. Invest a little more in the hotel you're staying. It's better to be safe than sorry.
India is guilty of assaulting women but not everybody there is bad. You have to be attentive and careful while talking to people. Especially those who look a bit suspicious. Skip desolated roads, beware of filthy people, and call for immediate help if you think anything is not right.
Dress conservatively while visiting mosques, tombs, and temples.
Go for Uber rides. Taxis and rickshaws are common on the roads of India and they're actually quite cheap. But to add the sense of safety and to avoid being scammed, Uber is the better option.
You will see beautiful dresses, jewelry, ornaments and other great stuff in the markets of India. They are worth buying and are really good in quality as well. Just make sure to bargain a bit to avoid overpaying for things. You can bargain a $100 thing for $10 and believe us you will get it at this price.
Goa, Manali, Mumbai, Agra, Kerala, Udaipur, and Delhi, should be on your list to visit. You will be treated with immense fun and joy there.
There will be loads and loads of staring on your way. Ignore it and enjoy your trip to the fullest. That is just them being themselves and mostly this staring is not harmful.
Avoid publicly showing your affection even for your wife. India is a bit conservative when it comes to kissing in the streets or aking out in the parks. Go get a room, sir!
Maintain healthy space with everyone (majorly opposite sex) around you. If you are a guy who has mistakenly made his way to women compartment in the local train. You might get scolded or even fined.
Following these easy tips and planning your trip to India will fill your heart with gigantic joy and happiness that you decided to visit this gorgeous land of ethics and beauty. We will conclude our post where and will come back to you with tips to travel some other great places, the next time.