Dubai Tourism Guide For First Time Visitors!
The gaudy, thrusting, big, and extravagant, it's Dubai for you. The house to free-sprits, wild, and yolo-ers, who believe in the idea to live the life to the fullest. The luxurious, ostentatious, and energetic, Dubai is the escape to all the freaks and valiant souls. It's the big street chaos of sports cars, the mid-night shout out of boozers, the mid-road show of the riders, and the mid-night kiss of the lovers. Dubai is the undying passion; the city that knows no sleep, no restrictions, and no limits. It's big, best, and buzzed up. Who doesn't fancy traveling Dubai? We are sure we all do. We all want to visit Dubai at least once in our life. And if you are one of those people who is thinking to take the flight and land to the crazy city of zest and thrills. Then here we have brought you some of the wisest tips and Dubai tourism guide for everyone who is traveling to Dubai for the first time.
Dubai Tourism Guide and Tips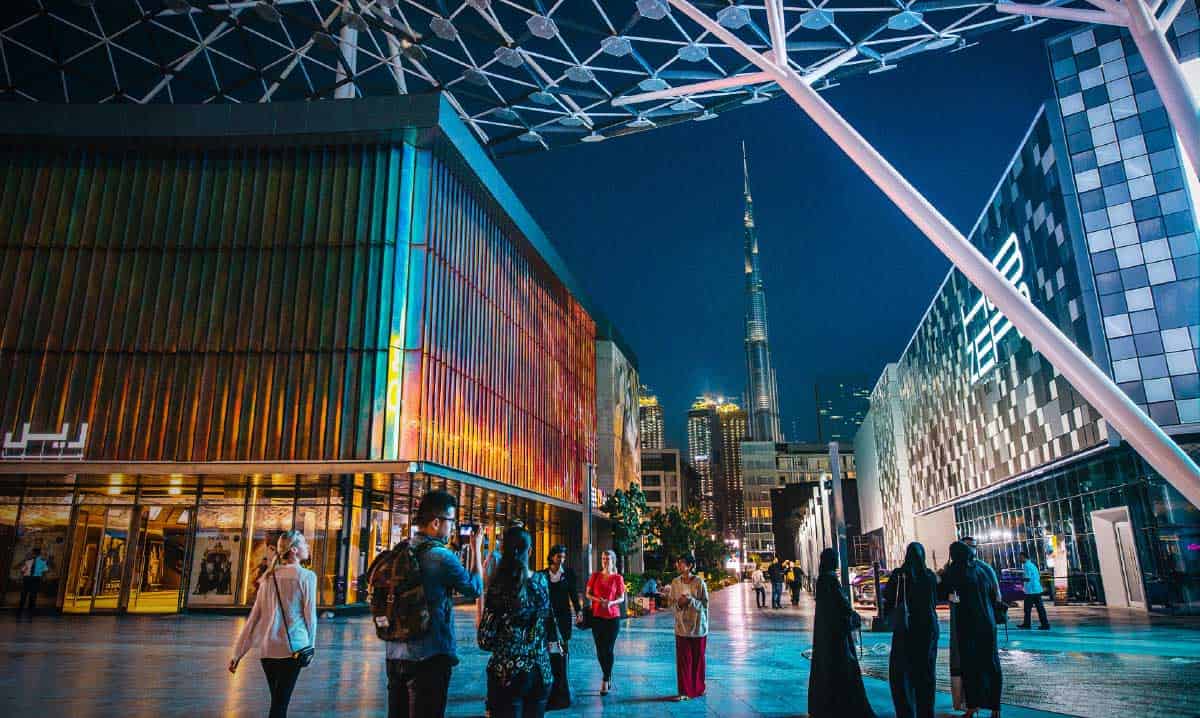 Planning a trip to Dubai? This Dubai tourism guide will help you in making the smart choices and getting the most out of your trip.
Visa
If you are traveling from the US you don't need a visa to go to Dubai. Just a passport and you're done. Otherwise, you would need a visiting visa for Dubai to land into this city.
Book the Accommodation
Dubai is full of luxury hotels and five-star beach resorts. Book your hotel online where you are planning to stay during your trip. Choose the accommodation wisely keeping your budget in mind.
Transportation
If you're not a fan of metros then we would recommend you to take the taxi. There you'll have the choice of both regular fair cabs and fancy Lexus taxis. Make sure they are using meters to estimate the fair of your ride. However, the option of using Metro is always available. There are two lines of Metro – Red line and Green line. The red line connects the airport with the places like Palm Jumeirah resort, Burj Khalifa, and Dubai Mall. On the other hand, the Green line lets you explore museums and souks of the old town. You can also use the buses if you want to enjoy the views along with the ride.
Food and Alcohol
Food in Dubai is both delicious and cheap. You will find pretty much everything when it comes to food as people from Pakistan, India, Iran, Jordan, Egypt, and many other countries have added their famous foods to the menu Dubai menu. It is therefore popular as multicultural cuisine and you won't have to stress much over what you want to eat. You may take a stroll in the streets of Deira and treat your taste buds with some quality food. Popular dishes include Shawarma, marinated fish, basmati rice, hummus, and curried dishes. You will see a lot of dates there and you might like to try some with Arabic coffee.
You're prohibited from drinking Alcohol openly in Dubai that means no public drinking. However, there are licensed bars where you may enjoy being alcoholic. You can stock alcohol in the refrigerator of your hotel room. Just make sure you're not drunk when you are driving. Drunk driving will lead you to jail.
Shopping
Dubai is a dream come true for all the shopaholics, however, if you are traveling on a budget you might find them a little boring or extravagant (for sure). You won't have to think and search, it's all available right in front of your eyes. There is literally nothing that you cannot find in Dubai malls. It won't be wrong to say that just like Hong Kong and Singapore, Dubai is an ultimate paradise for shopping lovers. In the great Dubai Mall, you have an ATM "Gold-to-go" where you can withdraw gold provided that you have enough funds.
Dress Code
Once you've entered Dubai, you are supposed to follow the dress code for every place you go. When wandering the shopping malls, or visiting Burj Kalifa, or dining in hotels, Women are expected to wear dresses that won't display their knees and shoulders. And for men, they are not allowed to wear short shorts and muscle tanks that means even men are not allowed to show their knees in public. However, you may see people in their bathing suits when you'll take a stroll of the beaches. You are allowed to wear almost anything when inside the water. While visiting the mosques, you are supposed to have your head cover out of respect and wear clothes that are not revealing your body parts.
Other things you should keep in your mind,
You are not allowed to kiss in the public, even cuddling and hugging is prohibited and can warrant jail time.
No loud music is allowed.
If you are (that you must be) planning to visit Burj Khalifa, it'd be smarter to pre-book the tickets.
If you are traveling During Ramadan, you're not allowed to eat, drink, or even chew in the public.
It is quite hot in there. We would suggest you visit Dubai in cooler seasons.
Places To Visit In Dubai
While traveling to Dubai following are the places where you would love to be and can have some quality time.
Burj Khalifa
Mall of the Emirates
The Dubai Fountain
Ski Dubai
Dubai Marina
Jumeirah Beach and Hotel
Dubai Dolphinarium
Emirates Towers
Jumeirah Lake Towers
Burj Al Arab
The Dubai Mall
Palm Jumeirah
Dubai Aquarium and Underwater Zoo
Zabeel Park
The Green Planet
Gold Souk
Wild Wadi Water Park
Museums like Dubai Museum, Etihad museum, Women's Museum, and coffee museum
IMG Worlds of Adventures
Legoland Dubai
Dubai Miracle Green
Dolphin Bay
Safa Park
Motiongate Dubai
Deira Clocktower
Desert
Shisha Cafe – The Royal Mirage
Take a day visit to Abu Dhabi
Madinat Jumeirah
Heritage Shindagha Village
Adventures At Dubai
Apart from traveling, Dubai is famous for its fun and thrill side. You may have a lot of adventures there and can make memories to cherish for whole your life. You can have the most and the best adventures of your life all in one city – Dubai.
Indoor Skydiving
Hummer desert safari
Hot air balloon
Scuba diving
Snorkeling
Dune bashing
Dune buggy
Bungee jumping
Dubai seaplane flight
Sandboarding
Paddleboarding
Wakeboarding
Zupboarding
Jet skiing
Quad biking
Desert fat bike
Mountain biking
Dirt biking
Flyboard
Ziplining
Speedboat ride
Microlight flight
Surfing
Blokarting
When you can have this ample of fun in just one place then it leaves you with no reason to put on hold for travel. Traveling to Dubai is full of excitement and rush. It will give you the feeling of being yourself and enjoying your insane side. Dubai is sure not the cheapest place to visit but once you're there, you'll realize it's not that expensive when you have planned the budget and the activities. We are pretty sure if you have pre-planned the trip systematically and are ready to enjoy this crazy adventure like roller coasting then Traveling to Dubai is all treasure and pleasure.