Why is Greece a perfect travel destination? Reasons to travel Greece!
Traveling should never stop. And once we get addicted to traveling we don't want to give up on it anyway. A traveler is always finding the best reasons to wander this whole world and soothes his eyes with the captivating and delighting beauty nature has to offer us. We have talked about traveling so many times to so many different places. But the place that we have picked today to blog about is even more beautiful, even more special. Yes, we are talking about traveling to Greece, the beautiful land of incredible architecture, hospitality, delicious food, and scenic wonders.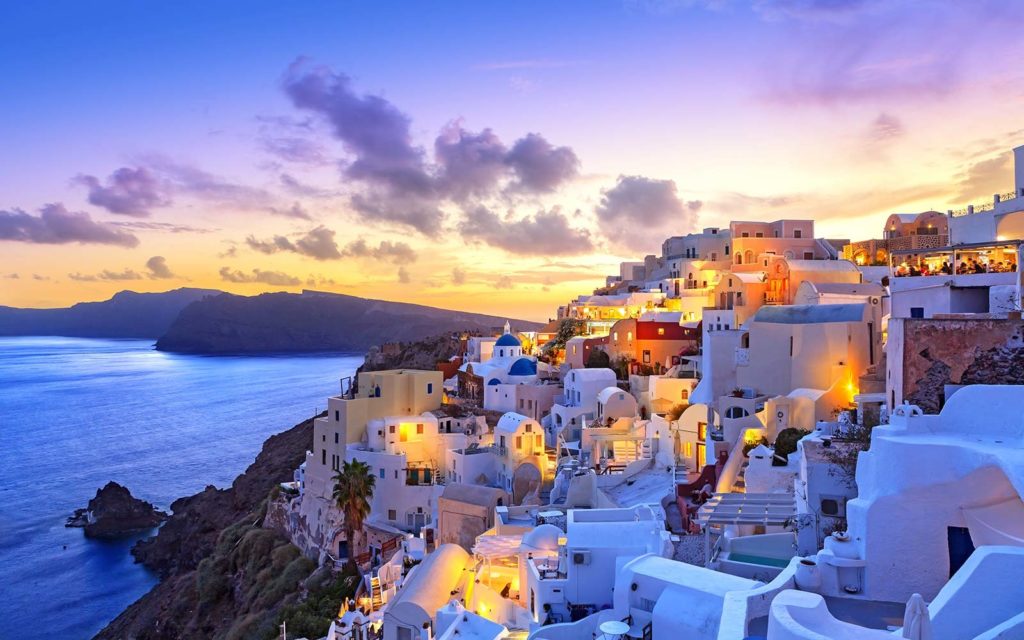 Greece is world renowned for its iconic culture, architecture, geography, and history. This country is not only gorgeous and rich with culture but it also one of the affordable country to visit. Tourists from around the world come and visit Greece every year. Its islands will entice you like never before. Then the weather, the views, the generosity, and the food, will make you fall even harder for Greece. But before visiting any place for the first time, we all need a piece of useful advice that can help us in making our trip more fun and less exhausting. So, here are some handy tips that you should know before traveling to Greece. A brief overview of all the great reasons to take a trip to Greece, the best places in Greece, and the adventures that Greece has to offer to its visitors.
Greece tourism tips and guidelines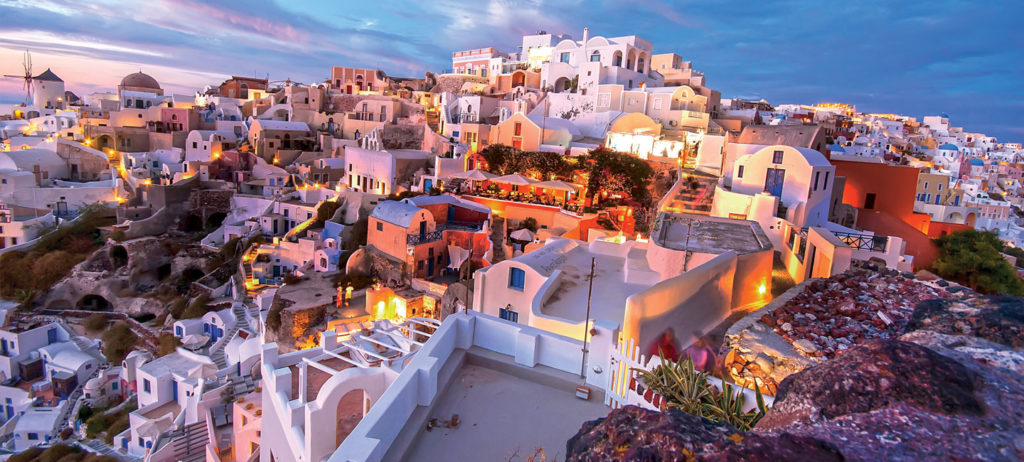 Traveling becomes double fun when planned. It is a good practice to learn a bit about the place to where you are planning your next trip. Here are some useful tips and Greece tourism guidelines that you should know before traveling to Greece.
Be a little generous and choose your accommodation wisely without thinking much about the expense. As even the best hotels in Greece are not that costly or expensive. So it's a good idea to choose comfort over a few dollars, right?
Avoid visiting Greece in summers especially in July. Everything is overpriced, its blistering hot, and places are overly crowded. Pick spring and autumn to have the most fun there.
Don't limit yourself to the islands there. Rather give some days to the mainland as well. It's beautiful and exotic and you'll regret if you missed it.
Eat anywhere and everywhere. Literally!! There is no need to be picky. Every restaurant and cafe there has good food. You can go to the local dine in and enjoy the tastiest food there at the most reasonable prices.
Go Island hopping. It's fun!
Greece has this bad habit of not caring about time or schedules. So keep this thing in your mind while traveling to Greece that you won't get served in the restaurants instantly neither the transportation will follow the exact schedule as told.
Wear decent clothes while visiting churches.
Use Google maps to navigate around instead of asking people. They are not really good at giving directions.
Watch your valuables in crowded places. Better safe than sorry!
Greeks are easy to talk to and they really appreciate good conversations. Don't shy away when someone begins a conversation with you out of nowhere. Similarly, you can start talking to anybody if you want. You will certainly get the reply.
Although Greeks are well-versed in English, it'd be better if you learn some Greek words.
Smokers are everywhere, watch out!!
If you are renting a car to stroll around, better be careful while driving. As Greek drivers could be extremely aggressive at times. You have to take the precautions to avoid accidents yourself.
There is no need of feeling embarrassment in bargaining. You can actually save a good money through it.
Greeks drink a lot but they appear quite sober when drunk. They expect the same from you. So it is okay to get drunk but not too drunk.
Do not flush toilet papers. Use the bin.
Couchsurf! It is a great way to get a free stay. Greeks are generous and quite popular for their hospitality. You will meet a ton of hosts who will love to give you a stay.
Reasons to visit Greece once in your lifetime
Delectable food
Greece presents you a great variety of mouth-watering food that is so inviting you simply can't resist. They have got the world's best Mediterranean flavors to treat your taste buds. The food here is not only mind-blowingly delicious but also healthy. Some of the dishes that you should try are Amygdalota, Baklava, Dolmadakia, Tomatokeftedes, Feta Me Meli, Gyros, Keftethes, and Kantaifi. After food comes Greek coffee, Ellinikos, one of the world's best coffees. Let alone the other reasons, Greek food is everything you are going to crave for the rest of your life once you have it.
Greek wines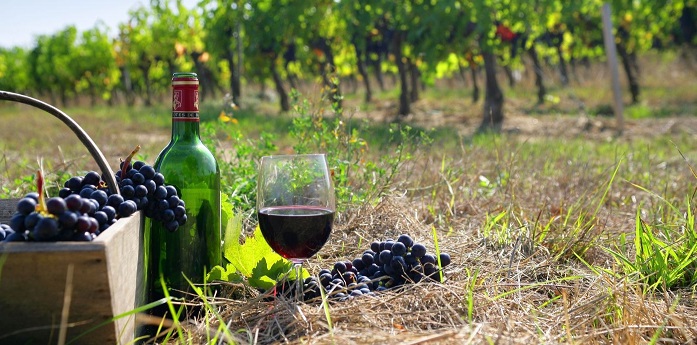 Greece stands among the world's oldest wine producers and wines here are deliciously impeccable. With time, the Greek wines didn't stay as famous as they ought to be. But now, Greece has begun to maintain its reputation with new good wines. Greek wines are another reason that will make you love Greece. Some of the wines that you should try while in your stay at Greece are Agiorgitiko
, Athiri, Malagousia, Moscofilero, Roditis
, Xinomavro, and Assyrtiko.
Breathtaking landscapes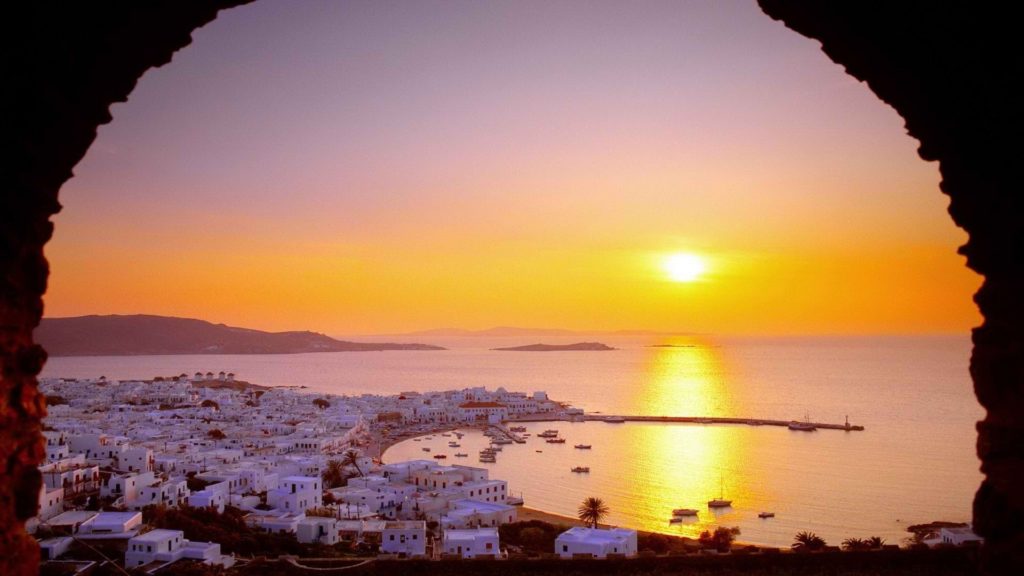 Greece will dazzle your eyes with its gorgeously stunning landscapes. The mountains, beaches, valleys, lakes, forests, and literally each and everything about Greece is awe-inspiring and eye-catching. The diversity in its landscapes will pleasantly surprise and you are going to fall in love with this country all over again. The water is crystal clear there, the valleys are lush greens, forests are thick and beautiful, in short, each and everything is perfect there and it'll feel like you are in paradise; breathtaking and dramatically gorgeous.
Sea, sea, and more seas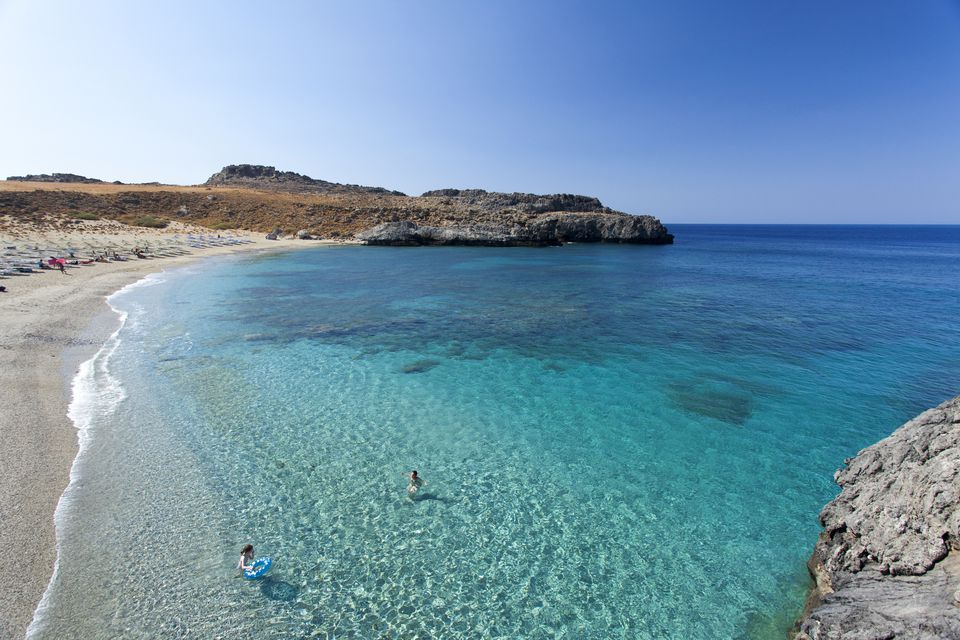 Well, Greece is enriched with Vitamin-Sea and you are gonna get the most endorsement of it there. The seas there are striking and pleasurably satisfying. Aegean sea, Ionian sea, Mediterranean sea, and the Adriatic Sea, all have something unique about them and you will be amazed by all of their charms and exquisiteness.
Vivacious nightlife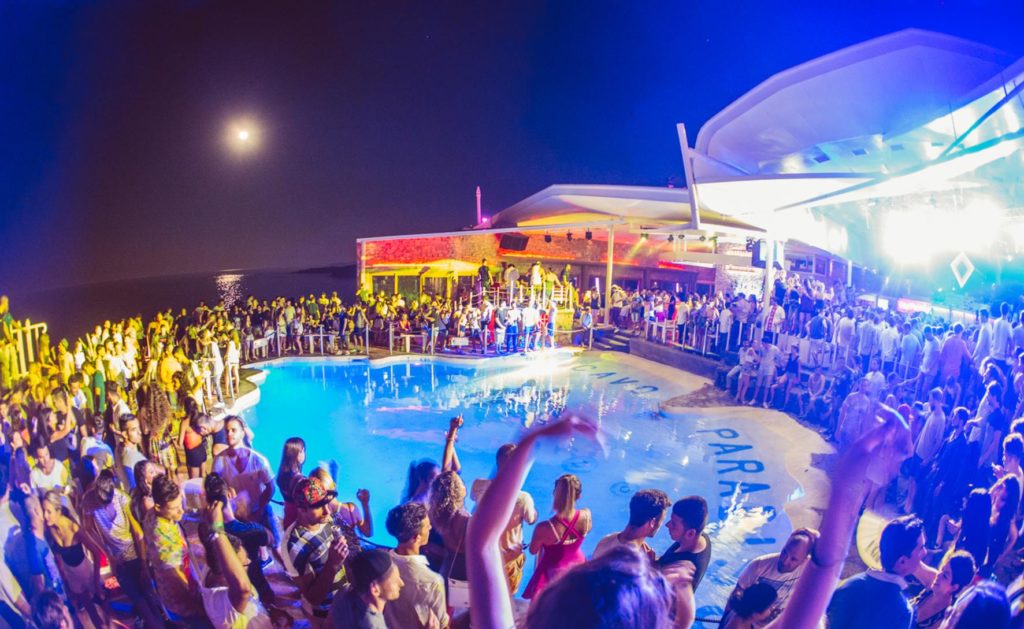 Greece is young and vibrant and it'll make you feel the same. No matter what your age is, Greece is gonna excite you like a teenager who has just begin to enjoy the wildness of life. The nightlife at Greece is vivacious and crazy and something quite frustrating yet fascinating about this country is that it never sleeps. Be it an Island like Mykonos, Ios, Zakynthos, Skiathos, Rhodes, Corfu, or the city life of Athens or Thessaloniki, parties begin there in the mid of the night and stay alive till the very morning.
Archeological sites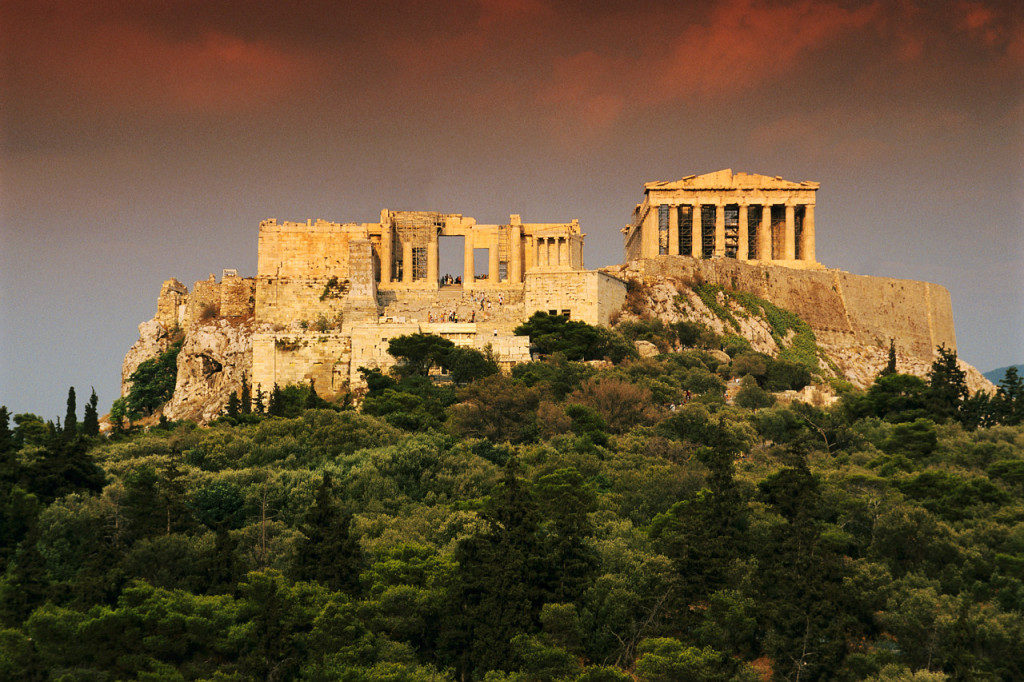 Greece has the world famous archeological sites. Its staggering history and ancient culture are quite famous. However, it can be a bit time taking and annoying to cut down on the list of all the archeological sites to the most famous and the best ones. So here are the ten best Greek archeological sites that you have to (need to) see while traveling to Greece.
Olympia, north-western Peloponnese
Lavrion Silver mines, Attica
Mycenae, Argolis
Epidaurus, north-eastern Peloponnese
The temple of Apollo, Delos
Pan-Hellenic sanctuary of Delphi, Delphi
Knossos Palace, Crete
Amphipolis, an area near Strymonas River
Agora, Athens
Acropolis, Athens
Walking on sunshine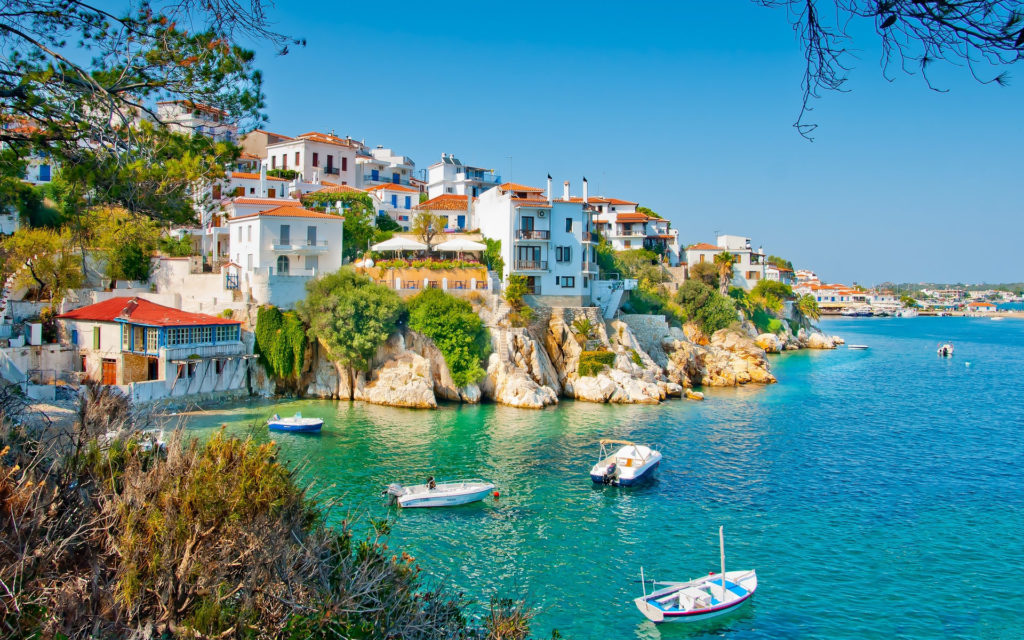 Most places in Greece enjoy the sunshine for about 300 days in a year. This country is best to enjoy the sunshine and is properly crowded in the summer season. However, it is just as delightful in other seasons as well as the sun shines almost all the year.
Warm hospitality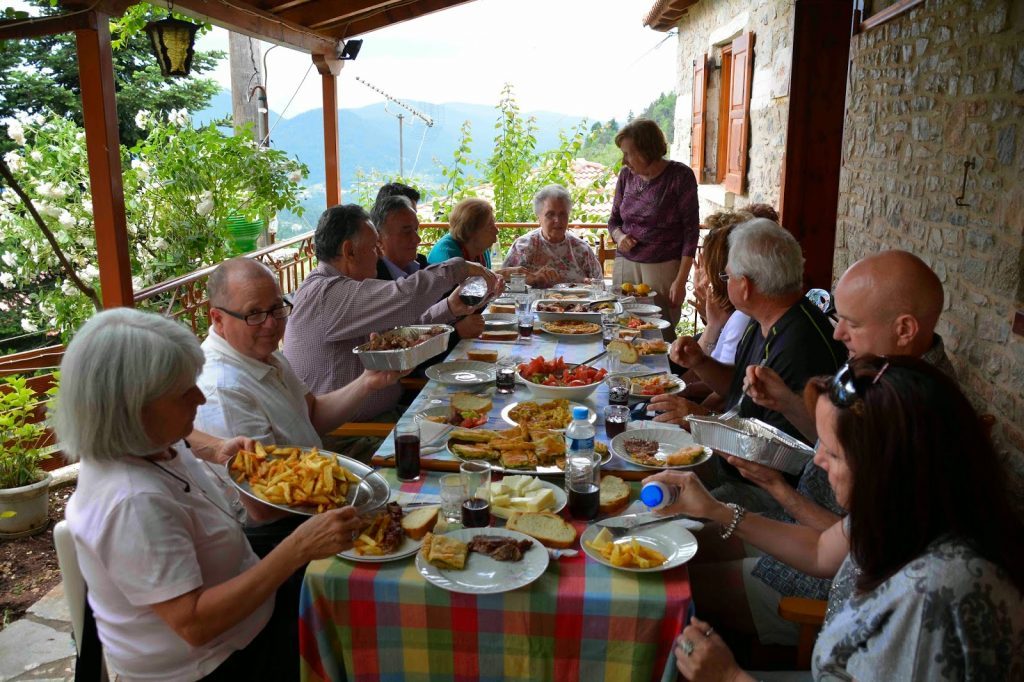 You are going to get the warmest welcome from the Greeks. Greece is world famous for its hospitality, kindness, generosity, and love. The locals love chatting and talking with every person who shows a bit of interest. So feel free to start a conversation, you might even get couchsurf-ed there!
Fairytale Greek towns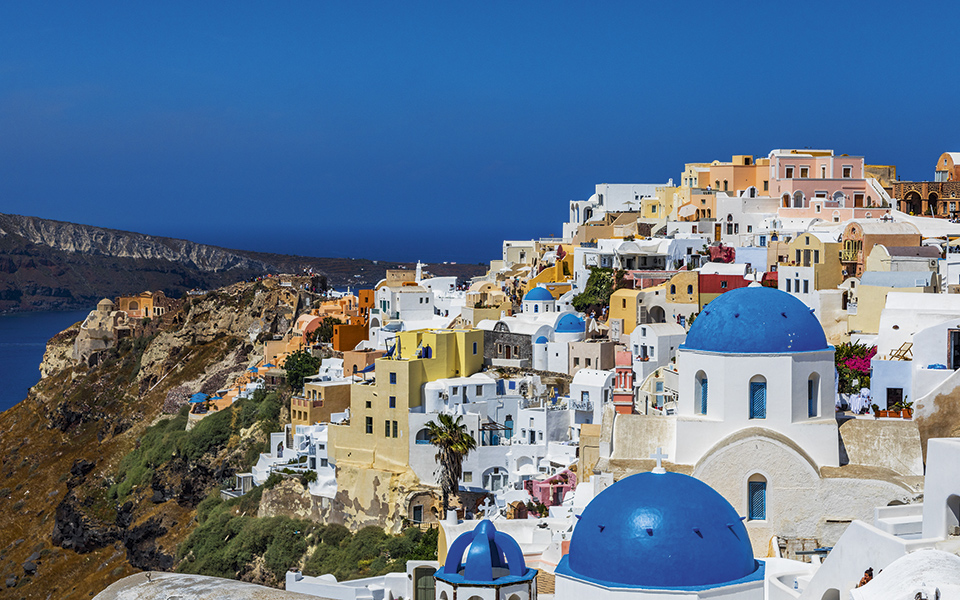 All the beautiful landscapes aside, the towns here will give you a fairytale feeling as well. Greece has an abundance of gorgeous small towns that you are going to like and appreciate while traveling to Greece. The ten best towns in Greece that you need to visit on your trip are Chania, Naxos City, Molyvos, Chora, Monemvasia, Agios Nikolaos, Plaka, Parga, The Meteora, and Oia.
It's cheap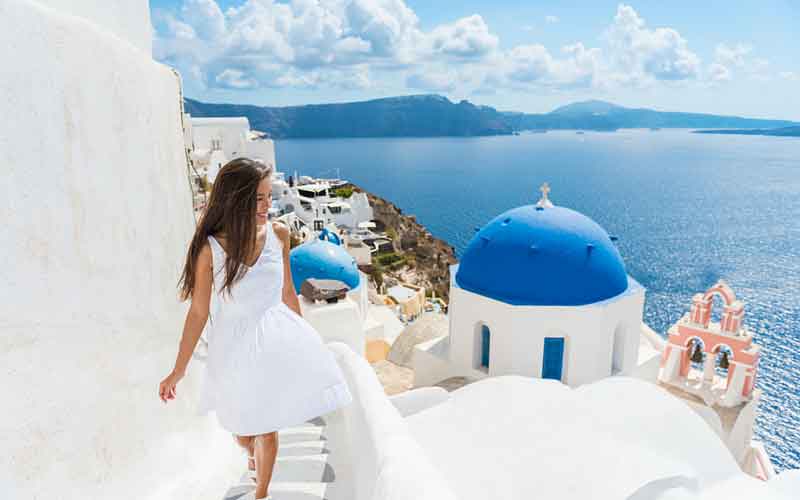 It's like a cherry on the top of the cake!! You've read all the great reasons to travel Greece above. And then there are adventures, and some great places to see at Greece listed below. Now all these amazing reasons and that all at a very reasonable price, isn't it amazing? Yes, traveling to Greece is not just fascinating and fun but also very cheap as compared to other European countries. So what are you waiting for, pack your bag and enjoy your trip there!
Best places in Greece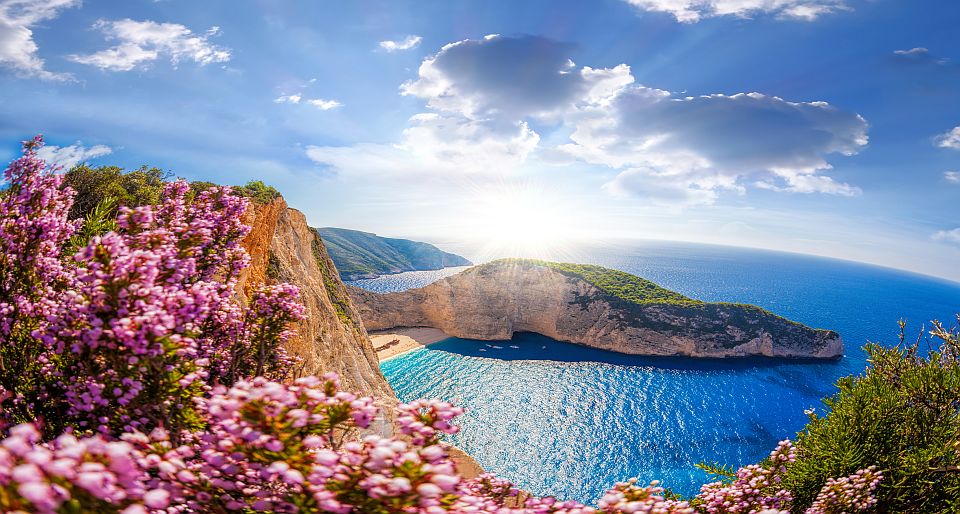 Believe us or not, Greece is full of amazing places to visit. We are adding the list of places that you must see while traveling to Greece. Looking at the length of the list you might get amazed and worried about how to visit all of these places in one trip. But if you have thoroughly planned your trip, you won't have to stress about missing any good place. So pre-plan your trip and don't forget to add all these wonderful places in your list.
Santorini
Athens
Rhodes
Mykonos
Corfu Island
Zakynthos Island
Delphi
Oia
Heraklion
Kos
Fira
Chania
Paros
Thessaloniki
Lefkada
Olympia
Naxos
Ionian Island
Cape Sounion
Zagori
Halkidiki
Peloponnese
Meteora
Crete
Milos
Thasos
Samos
Lesbos
Chios
Syros
Parga
Patmos
Sifnos
Therasia
Nisyros
Kefalonia
Hydra
Irakleio
Hania
Ithaca
Yes, they are 40 and even more. These are some of our best picks of the places you shouldn't miss visiting in Greece. But there are still more great places that you might like. Greece is full of amazingness and beauty and you are going to love it for sure!
All the beautiful locations aside, Greece has much more to offer you than just exotic places, alluring architecture, and tasty food. Yes, you can have so many adventures in Greece that you will remember for whole your life. So much fun, thrill, and craziness, at very affordable prices. Have a look at all the cool adventures Greece has to offer!
Full-Day Land Rover Safari from Heraklion
Crete Land Rover Safari
Birdwatching in Northern Greece
Windsurfing at Prassonísi, Rhodes
Wind-surfing, Paros
Mountain adventures, Thessaly
Bicycle-touring, Peloponnese
Cycling on Crete
Rock-climbing on Kálymnos
Sea Kayaking in Kefalonia and Ithaca
Sailing, Aegina
Horseback Riding in Corfu
Hiking in Delphi & Meteora
Fishing in Kalamata-Koroni-Kardamili-Stoupa
Crete White Mountains Safari
All in all, traveling to Greece is filled with lots of excitement, adventures, surprises, and fun. So when are you planning a trip to Greece?! Have fun traveling!