The Top Ten Contouring Products To Buy In 2018
Enhancing your chic jawline and slaying with your popped cheekbones could have never been easier as it is now. Just the right use of contouring tools with the best and durable contour is everything you need. And the good news is that you don't even need to be a skilled makeup artist to make your cheekbones pop and your jawline look perfectly sculpted. But what you require is a good contouring kit and a bit of creativity in your hands. Regardless of your skill level, we are listing the top ten contouring kits to buy in 2018, that will surely help you get that ideal desirable look you're craving.
How to contour like a pro?!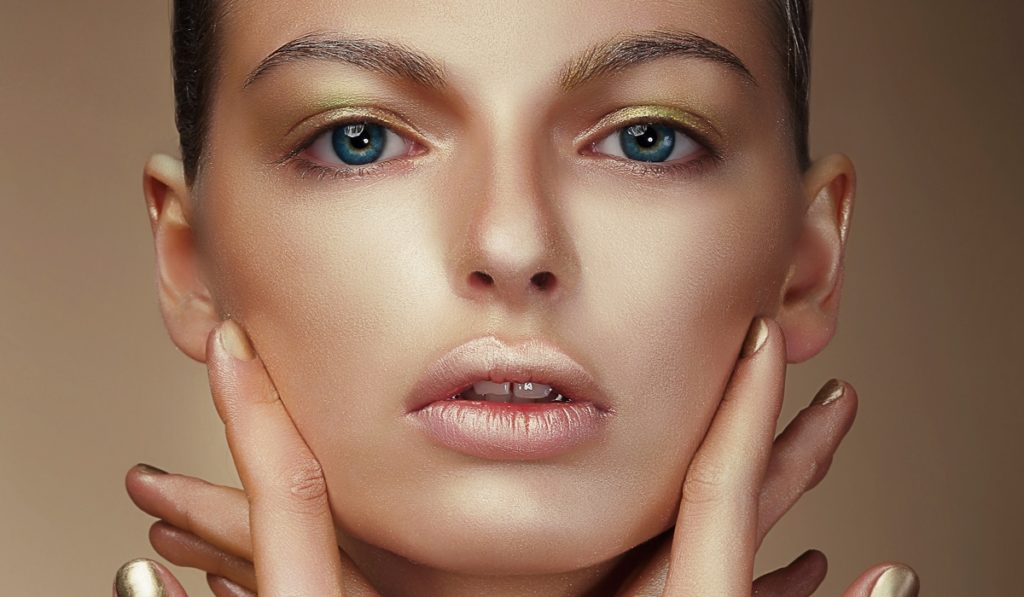 "How to contour like a pro" is a frequently searched question over the Internet. But let's burst the bubble for you that contouring is less about the process and more about the tools. Contouring doesn't have to be frightening or even a bit of scary. But if the tools or contouring products that you are using are not high-notched, it could get you in the trouble. So, it would be safe to say that more than the skills, it is the right products that help you in getting the flawless glamorous look. When there's a number of products available in the stores, we have chosen the best of contouring kits and products for you. So no worries if you are a naive beginner or a skilled professional, this list is going to save your look anyway. Read along!
Best Contouring Products and Kits
Bobbi Brown Skin Foundation Stick
To encourage the naive beginners, Pati Dubroff, a makeup artist who works with Charlize Theron and Natalie Portman said,
"The easiest way to contour is by using two shades of foundation — one that's matched for the center of the face, the neck, and the high bones, and a second that's slightly darker to use on the outer perimeter and underneath the cheekbones."
Well, this tip is itself very helpful, no? But what will help you more in exploring the process of contouring for the first time is Bobbi Brown skin foundation skin. It is easy to use and is great for the first-timers, will help you in sculpting your cheekbones and jawline like a pro makeup artist. Believe us and try it, you are gonna love both; the process and the product!
Maybelline Facestudio Master Contour
Maybelline Facestudio Master Contour is made for all those girls who are scared of trying this whole new makeup trend that has taken up the world of glamor and beauty in quite a short time-period. This V-shaped duo stick is pretty easy to get blended with the fingers only and is also pretty affordable. So, yes if you're trying contouring for the first time and are not sure about the results, go for it!
L'Oréal Infallible Pro-Contour Palette
L'Oréal Infallible Pro-Contour Palette has a face chart that illustrates the detail of ways to apply powder. So, it is quite helpful to those who don't know how to contour. Moreover, the palette contains the shades that are easy to build and are quite unlikely to go overboard. A perfect contouring tool to enhance and define your facial features through contouring like a pro.
Anastasia Stick Foundation
Anastasia stick foundation comes with the range of 30 different shades for every skin tone. It is one of those contouring products that makes the process easy and fun. The first and foremost choice of the majority of the vloggers Anastasia is pretty easy to use and gives you the ideally glamoured up look. Its suitability for all the skin tones apart, the easiness that this stick provides is uncanny, and then the fact that it is also cheap makes it a perfect choice for all the beginners. Its quality and the look that it gives you make it the last choice of professionals. In short, it is good for both the beginners and the professionals.
Smashbox Step-By-Step Contour Kit and Stick
Smashbox step-by-step contour kit and sticks are what you need to level up your contouring process and skills. The stick comes in the pack of three and contains three different shades; a contour shade, a highlight shade, and a bronzer shade. On the other hand, the kit comes with two versions; one for the fair complexion and other for the darker skin. But regardless of the type of contouring product you have, Smashbox step-by-step contour will not only work for you if you are pro to use it. But it will also level up your contouring game even if you are a beginner.
Giorgio Armani Fluid Sheer
"If you're quite dark, like Lupita Nyong'o, for example, you don't need to contour. It can look a little too harsh. Instead, add this bronzey highlight to bring out your features more," says Barose.
As described by Barose, this is more of a highlighter than a contour perfect for darker skin. So, if you have that dark originally tanned skin tone then go for Giorgio Armani Fluid Sheer. It perfects your complexion and sculpts your facial features like no other product. It is one of the great contouring products to use and we are sure you will love it.
Nyx Wonder Stick
Nyx wonder stick has double ends and its creamy texture makes it easier to apply directly to the skin. Just apply it to your skin and blend with the help of a contouring brush to give the fine look. It comes with a range of four different hues, so, be a little wise before buying one and opt for the right tone that goes perfectly with your skin.
Also, check out our list of the best eyeshadow palettes to buy in 2018.
Too Faced Cocoa Contour Chiseled to Perfection
Too Faced Cocoa Contour is a four-pan palette that comes with three different sculpting shades and a highlighter. It smells like chocolate and can be effortlessly applied with the help of brush that comes with it. It's long-wearing, easier to blend, and has a lush chocolaty smell, what else could you ask in a contour palette?
Kevyn Aucoin
"Apply Aucoin's sculpting powder with a small, dome-shaped blush brush under the cheekbones and jawline, and on the temples and bridge of the nose," says Nelson.
The Kevyn Aucoin sculpting powder is ideal for both dark and middle tones. It is easy to apply and gives you a dreamy contoured look. The best thing about Kevyn Aucoin sculpting powder is that it is easy to blend and lasts long on the skin.
Rimmel Insta Fix and Matte
Rimmel Insta Fix and Matte is a brilliant choice to opt for when you want to go for a subtle look instant of overly-glowing and heavy highlights. It provides you a naturally popped cheekbones and outlined jawline. It is durable, easy to apply, affordable, and provides everyday makeup look.
Well, this pretty much summarizes the list of top ten contouring products that are going to rule 2018. Let us know about your choice as well in the comment box. Also, before leaving read about the 2018 lipstick trends.