Cause Traveling To Malaysia Is A Perfect Thing To Do This Summers!!
Summer is almost here and we are sure you must have something exciting planned this year too. But what if we tell you that we have an even better plan for your summers? Yes, we know, you must be thinking how they can make a better plan for us. But, it's too soon to judge, mate!! So, here is the thing, why not pack your bags this summer and take a trip to Malaysia? Sounds cool, doesn't it?! No matter how amazing or crap something sounds, don't fall for it until you have the valid reasons. So, we will be talking about all the great reasons, beautiful places, adventures, and loads of fun that you can have while traveling to Malaysia. Read along!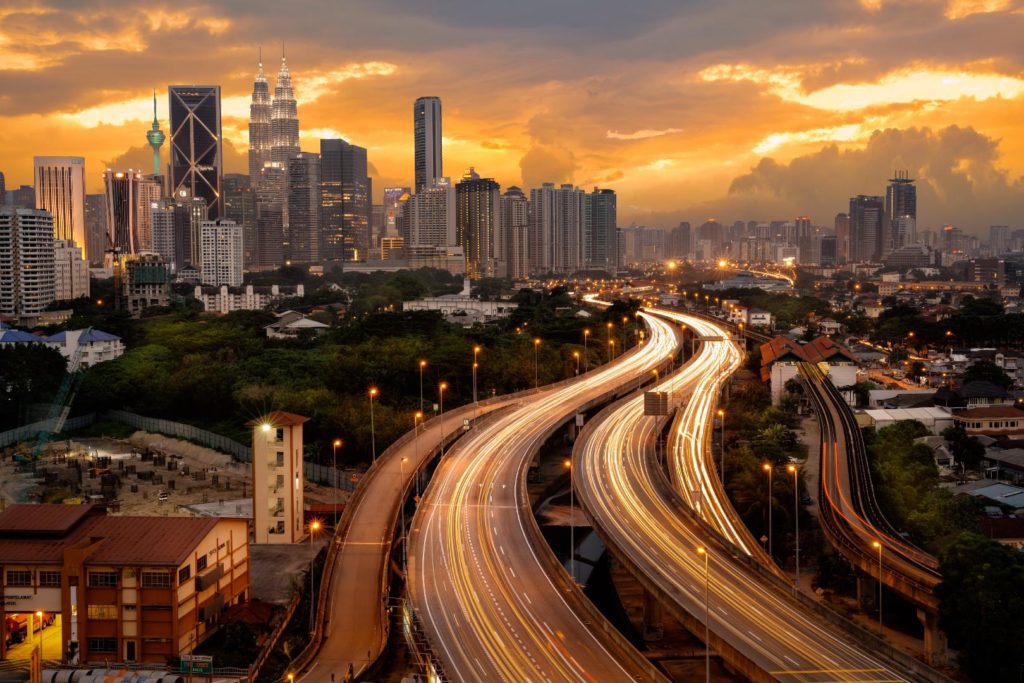 Traveling to Malaysia has a lot more in store than you can imagine. This beautiful country is full of beautiful places, modern architecture, kind-hearted people, delicious food, and a lot more. To be honest, we can't really mention all the awesome reasons in just one blog post. But here we have tried to list down some of the greatest reasons why you should travel Malaysia this summers.
Mouth-Watering Food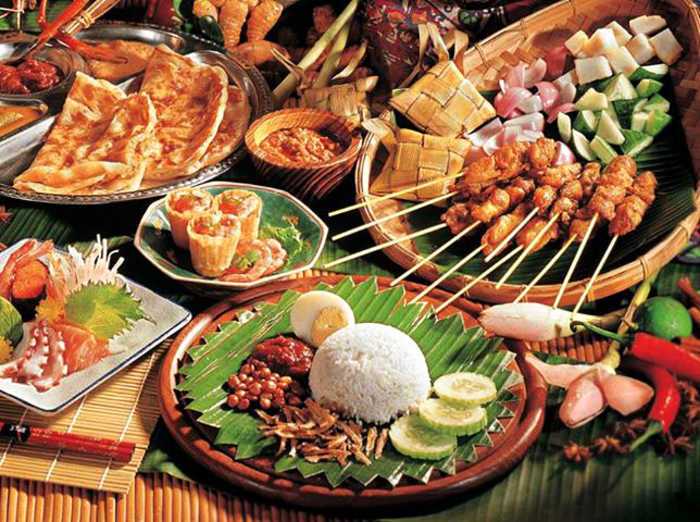 The food here is a perfect synonym to heaven for all the food lovers. Not just now, but, Malaysia has been one of those places where people just come to enjoy the heavenly taste of food. You can enjoy all the different varieties of food including Chinese, Continental, Thai, Malaysian, India, and Hawai. And that too in even better taste and quality. In Malaysia, you can enjoy the taste of the world at the most reasonable prices and great taste.
Modern Architecture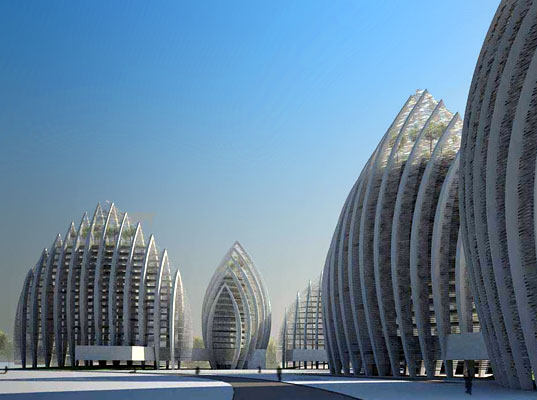 This country is ever developing and growing. The architecture here is an ideal example to prove this statement. Its city Kuala Lumpur is famous for the continuous development it's been through and is still happening. The city has the modern and the most eye-dazzling architecture particularly the skyscrapers here are gorgeous and vogue. You will be fascinated by the transition from traditional to modern buildings in Malaysia, raising the beauty of this country even higher.
Colonial Architecture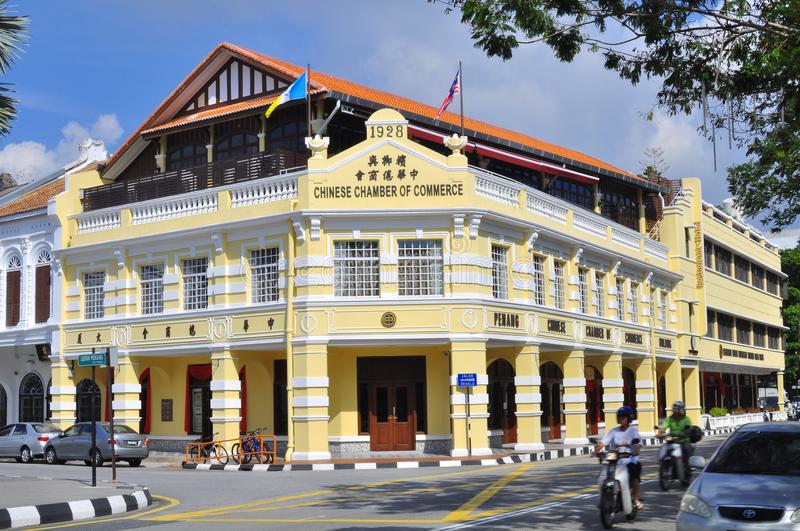 As we have said it earlier, in Malaysia, you'll see the eye-captivating transition of buildings. One of the most prominent architecture here after Modern skyscrapers is its colonial architecture. The city has been the home to the British, the Dutches, the Portuguese, and many different other people, and therefore, you will find here the beautiful diversity not just among people but the buildings and architecture as well.
Chinatowns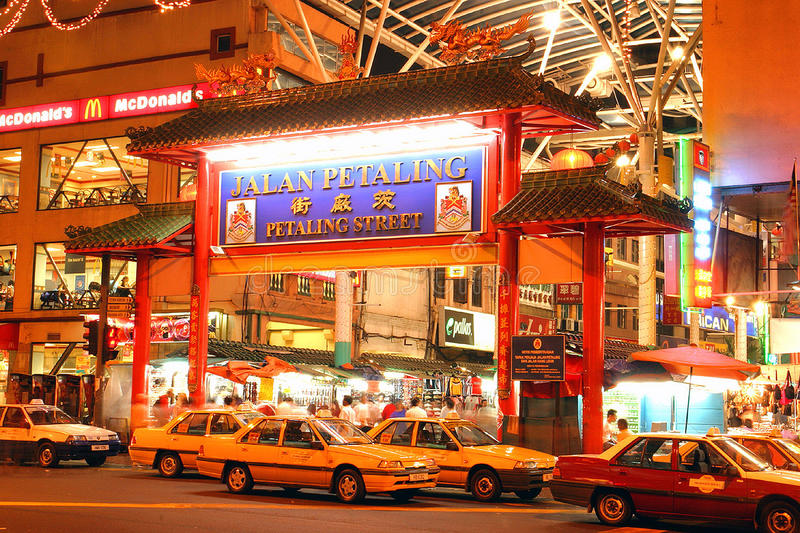 Another best thing about Malaysia is its Chinatown. This country is the heritage of all the different sort of cultures from around the world. And one of the most prominent of them is the Chinese influence here. You can see many Chinese cuisines here, a 200-year-old Chinese temple, and many Chinatowns. One of the most famous Chinatown is in Georgetown that you should never miss while traveling to Malaysia.
Wildlife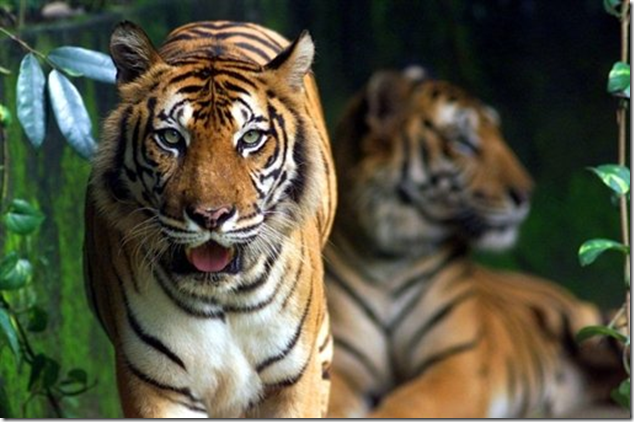 If you want to witness the craziest wildlife then Malaysia is where you go. There is a big part of undeveloped Malaysia where wild animals enjoy roaming freely. Especially, its Taman Negara National Park has the wildest animals of all. You may spot elephants, gaur, deer, tiger and other animals there. Maybe you would also get a chance to take a selfie with monkeys as well.
Diversity in Culture, Tradition, Religion, and Language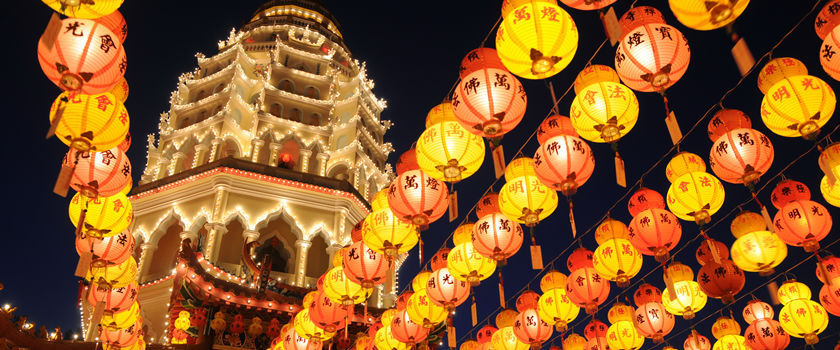 In Malaysia, you are going to witness a very significant diversity in not just cultures and traditions but also in religions people follow and languages they speak. There are loads and loads of festivals happening every now and then. All the different language enhances the beauty of this country, however, they are pretty good and well-versed in English so you don't need to worry about it.
Beaches, beaches, and more beaches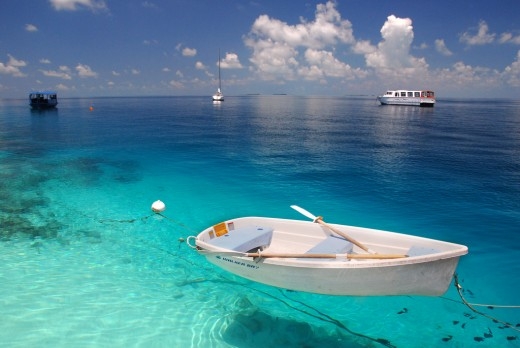 This country is a home to many beaches. You will have the most fun on the islands there. Besides enjoying beaching, you will also have fun doing boat riding, scuba diving, scuba doo-ing, and snorkeling as well. And it's not only about the adventures but the peace and tranquility you will feel are unparalleled. So, it'd not be wrong to say that Malaysia is not only good for eyes but also pleasant and soothing to heart and mind as well.
Scenery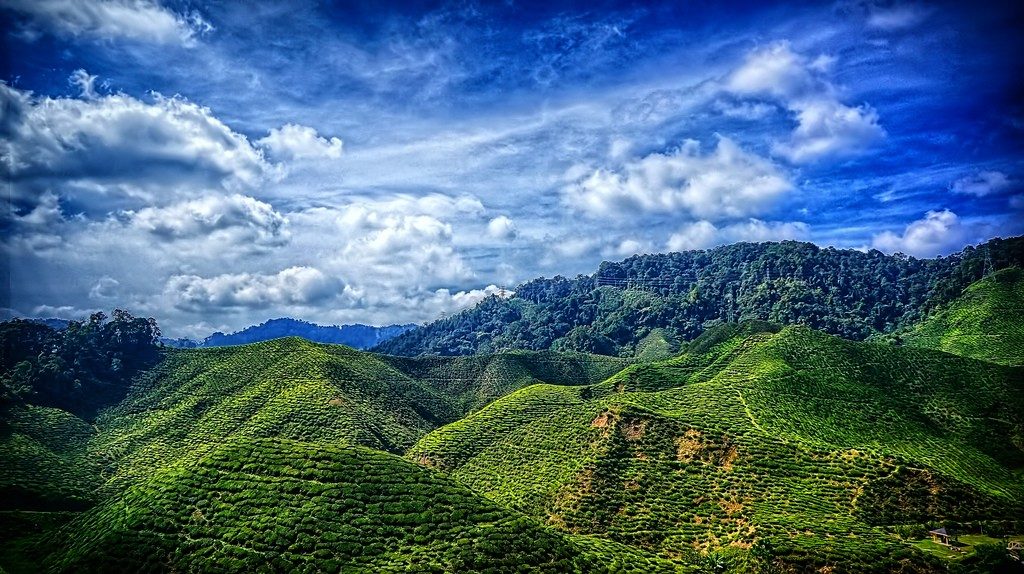 This country is full of beautiful and scenic places. The caves here are amazing, mountains are magnificent, and forests are thick and inspiring. You will have the chance to enjoy the waterfall, climbing mountains, hiking, and enjoying the beauty of fauna and flora in this beautiful country. And each of it is exceptional.
It's Cheap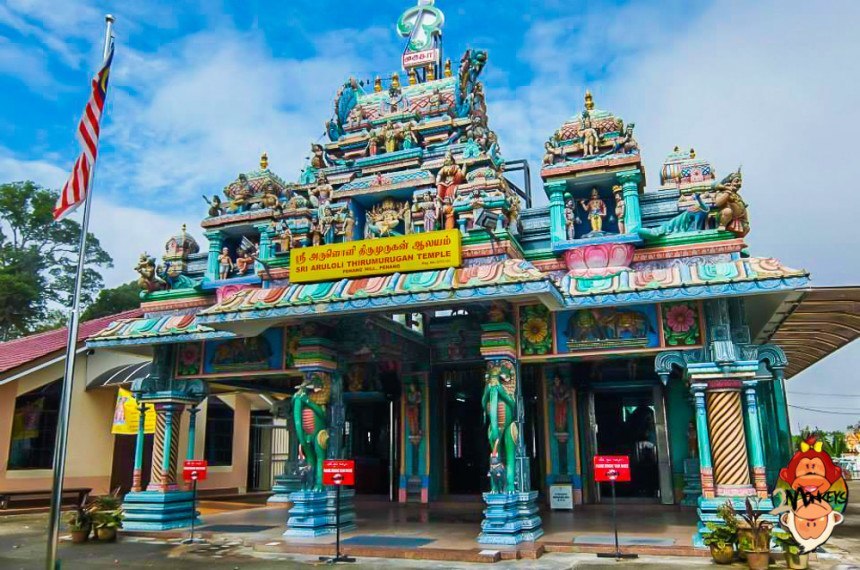 Besides all the exquisite places, superb reasons, and everything else, this country is also cheap to travel. You can feel the value of money here easily. Food is tasty and cheap. Visiting places will not cost you much that of money. Hotels are cozy and affordable. Shopping here is fun and good s are pretty inexpensive. In short, there is a lot to save money and have an incredible time. What would you want more from a place than it being the cheapest yet they one of the most beautiful places to travel in the world.
Best places to visit in Malaysia
We are sure you are already convinced with the above-mentioned mind-blowing reasons yet there is more to make you drool over Malaysia. The stunningly gorgeous places that Malaysia has in store for you will make you pack your bags right here right now to take a trip to this beautiful land.
Kuala Lumpur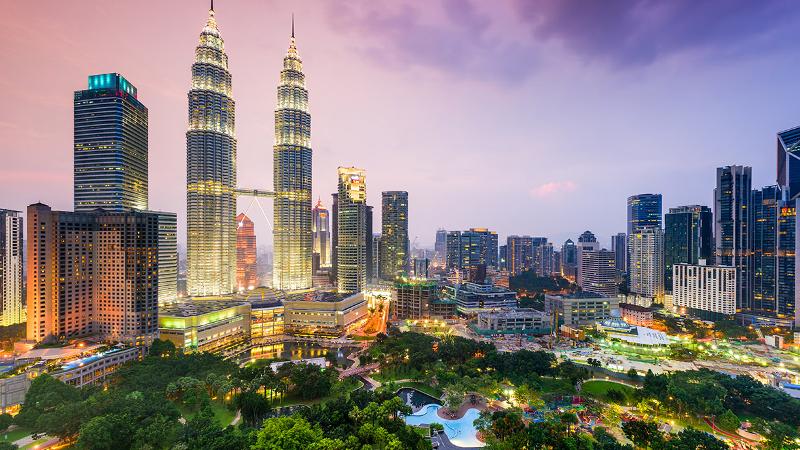 Kuala Lumpur will be your first place to see in Malaysia, yet, the most worthwhile destination to land in, ever. The beautiful city exhibits the combination of Chinese, Malay, and Indian influence will astound you the most there. The capital of Malaysia is not just about the modern buildings but also the cultural diversity, ethnic values, morals, and traditions. The reputation of this city could be stated by just one thing that it was the small village once and is now the federal capital of the country. Also, this is the home to Chinatowns which itself is enough to make this country a must to visit place in Malaysia.
Singapore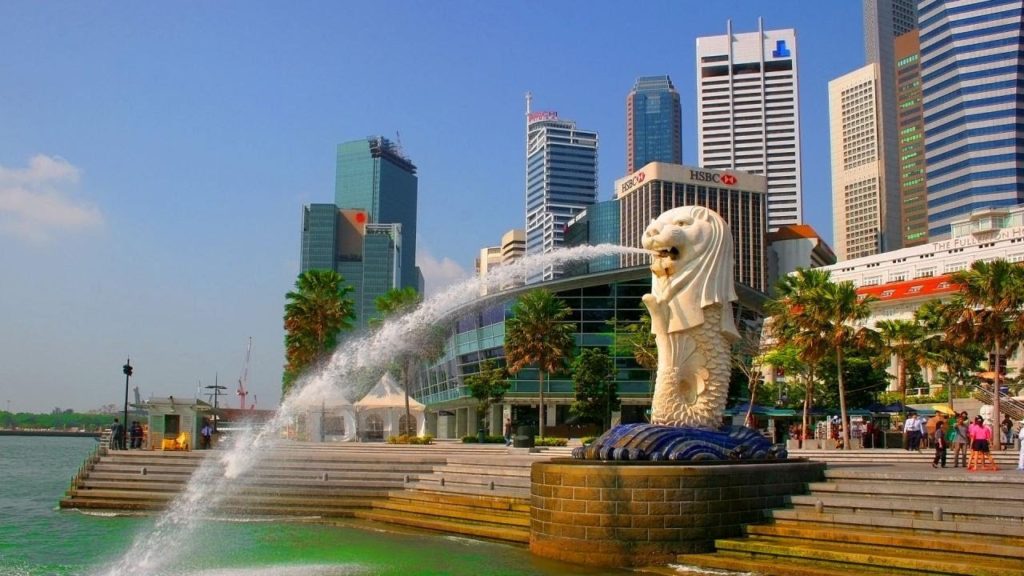 Singapore works as a magnet to the tourists around the world. This is a pretty small state but quite rich in benefits. Some of the must-visit places in Singapore are Gardens by the Bay, Singapore Flyer, Marina Bay Sands, Kampong Glam, National Gallery Singapore, SAM, Sentosa Island, Bukit Timah Nature Reserve, National Museum of Singapore, Tiong Bahru, Dempsey Hill, and Henderson Waves.
Penang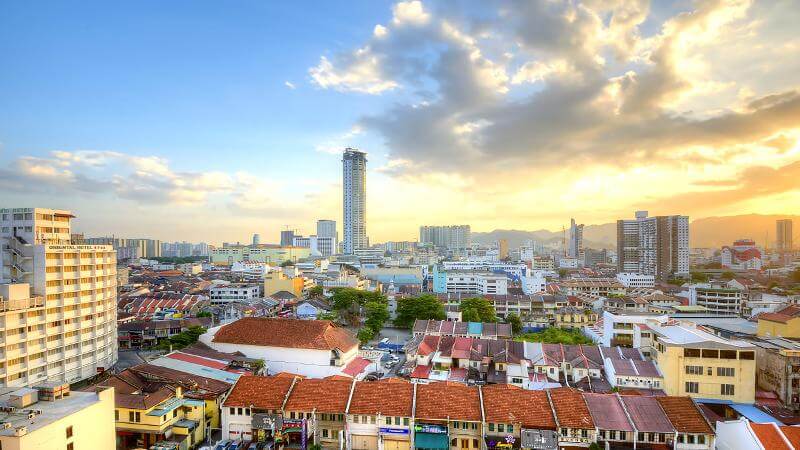 Penang is the pride of Malaysia. It is one of the biggest Island there that is not just huge but gorgeous too. It is considered to be the best street food offering place not just in Malaysia but also in Southeast Asia too. George Town is also here to excite the Chinese lover inside you. Then the island and its gloriousness will captivate you like nothing else.
Malacca (Me-la-ka)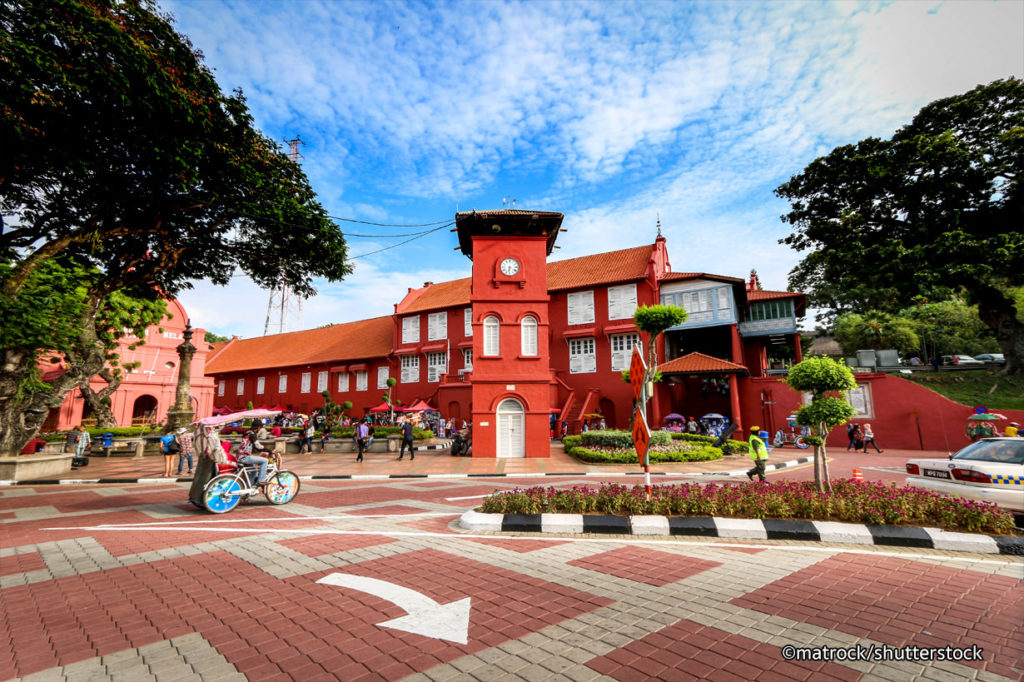 This city represents the colonial part of Malaysia. It is the old town depiction of Malaysia and will never disappoint you with its sighting. Once you are done exploring Kuala Lumpur then visit this city. It will help you calm down and relax. It works as a tranquilizer to you. But hey, don't forget museums and shops remain closed on Tuesday there. So visit Malacca on some other day.
Langkawi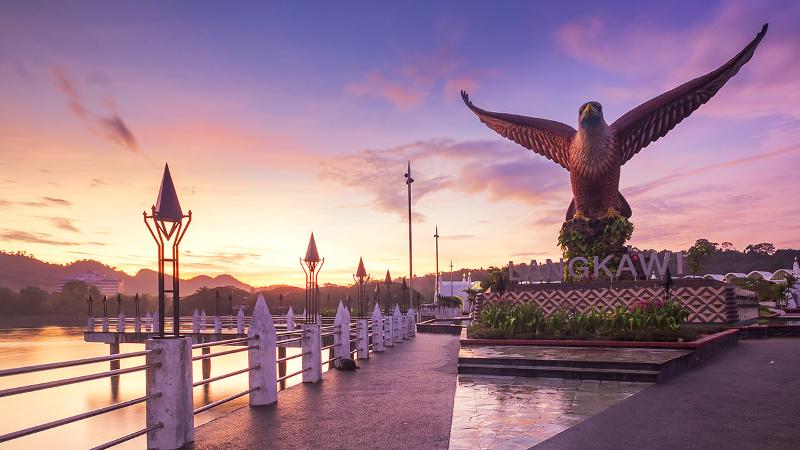 Langkawi is the best island destination in Malaysia not just for the tourists but also for the residents. It is the Malaysian Phuket (Like Phuket is to Thailand). So, put your sunglasses on and pack your backpack and go to Langkawi. You'll have the best time of your life there. Especially because of the indoor aquarium there and then Maiden Lake, forests, mountains, and beaches. Everything there is exquisite and pleasing to eyes.
Selangor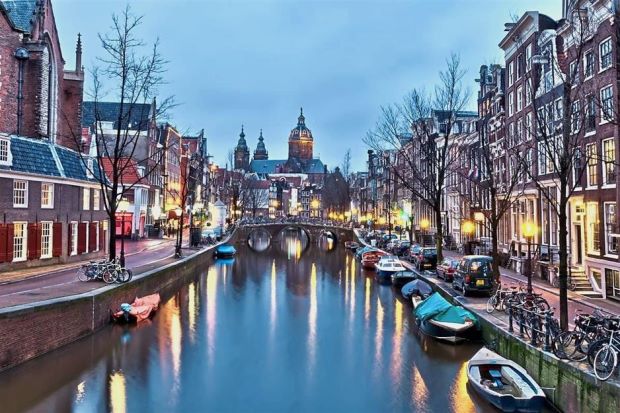 This is the most populated place in Malaysia and the most developed as well. Here is way too much to excite you like Formula One Racetrack, Indoor snow park, National Zoo, and many other theme parks too. If you are a shopaholic then this is your paradise. Crowdy, rich, modern, and shopping paradise are some words to describe this city.
And there are more,
Petronas Towers
Tioman Island
Cameron Highland
Mount Kinabalu
Batu Caves
Genting Highlands
Kuala Lumpur City Center
Kuala Lumpur Tower
Taman Negara
Gunung Mulu National Park
Langkawi Cable Car
Aquaria KLCC
Payar Island
Redang Island
Teoman Island
Pangkor Island
Sepadan
Mabul Island
Manukan Island
Bako National Park
Adventures at Malaysia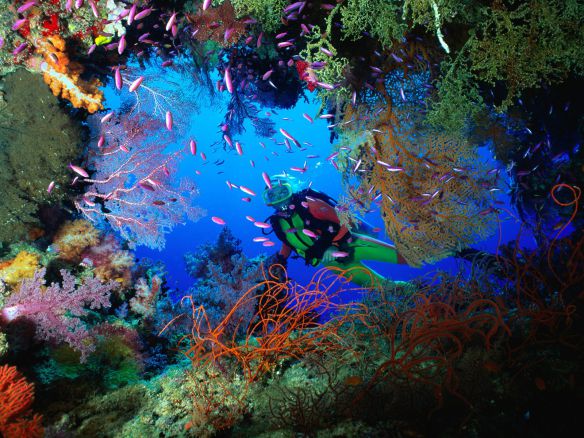 All the great reasons and beautiful places aside, but, did you know Malaysia is a perfect place to have the most thrilling and different kind of adventures that you were just dreaming all your life? Well, yes, it is. You can have numerous crazy adventures at Malaysia that you are going to reminisce for the rest of your life. Imagine telling your grandchildren the stories of your thrilling life and feeling proud when they all are awe-struck at how cool their grandparents were in their youth. And it's not just about gathering the memories but living the fun. So, here are 20 best adventures you can have in Malaysia that you are surely going to enjoy.
Caving at Gunung Mulu National Park
Hiking in the Cameron Highlands
Mountain climbing in Langkawi Island
Trekking water in Endau Rompin National Park
Camping in Endau Rompin National Park
Boat riding the river through Kilim Nature Park
Tandem Skydiving in Kuala Lumpur
Scuba Diving and snorkeling in Singapore (There are literally so many Islands to experience the thrills of scuba diving like Sipadan Island, Mabul Island, Kapalai Island, Lankayan Island, Layang – Layang Island, Mataking Island, Pom Island, Sibuyan Island, Redang Island, Leng Tengah Island, Tenggol Island, Tioman Island, and Perhentian Island)
Paragliding in Kuala Kubu Baru
Helicopter Sightseeing of Kuala Lumpur
Remote Adventure Trip in the Heartland of Borneo
Peraya Homestay Adventure in Kuching
Parasailing in Langkawi
Scuba Doo-ing in  Kota Kinabalu (Underwater scooter)
White Water Rafting in Selangor
Microlighting in Kuala Lumpur
Hot air Ballooning in Putra Jaya
Bungee Jumping in Kuala Lumpur
Wakeboarding in Langkawi
Jungle Trekking in Taman Negara National Park
Malaysia Tourism Tips
You need to keep some things in mind while traveling to Malaysia. We are adding them to help you out so that you can have the best and fun-filled experience there.
Your passport must be valid.
The Island of Borneo is pretty disgusted by the kidnappings there. So, if you are visiting there, make sure to stay aware of your surrounding and stay safe.
You must have enough Malaysian Ringgit (Malaysian currency) with you.
Learn a bit of Malay.
A lot of festivals are being celebrated all the time. Make sure to enjoy and take a part in few of them.
Greet people.
Choose good and sound accommodation as Malaysia is pretty affordable and you can stay in a five-star hotel by just adding a few dollars.
Pre-plan your visit and schedule your time accordingly. Just make sure you are not missing something.
Must taste all the different variety of food. It is worth it!
Best time to visit Malaysia is winters according to the weather and climatic conditions. But, the most fun you can have in Malaysia is in summers.
Have a good trip to Malaysia. Don't forget to ping us in about your visit there and the crazy adventures you had.