Why Traveling To Thailand Should Be On Your List?
Thailand is a dream come true of free spirits. The beautiful beaches, delicious food, and loads of entertainment is what you expect from this country. Its mindblowing places aside, Thailand is also one of the cheapest place to visit. It's like drinking a bottle of Mornin' Delight in the price of a cheap local beer cane. Thailand is so much fun and delight to travel that makes it a must goto place in your life for once. Traveling to Thailand has its own charms and repels but today, we will talk about the reasons and the best places to visit Thailand and things to keep in your mind and backpack.
Reasons to travel Thailand
Pink Lakes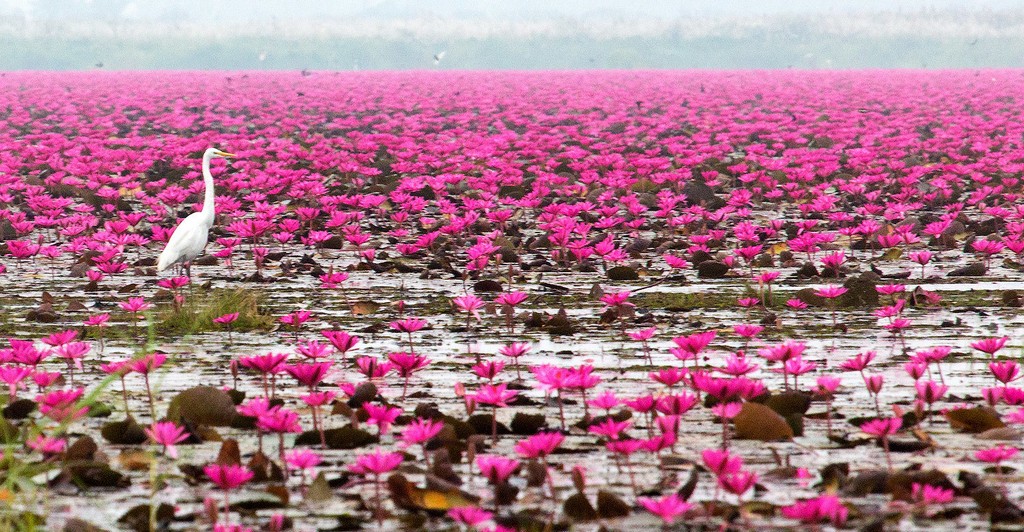 Pink lakes work as magnets on the tourists in Thailand. The north-eastern lakes in Thailand turn pink every winter with red lotuses blooming all over carpeting the lake. And this eye-catching-heart-warming-oh-so-majestic view lasts for about three months; December to February. You can hire a boat to take a closer look at this beautiful view. The best time to enjoy the amazing glance is from sunrise to midday.
Beach Football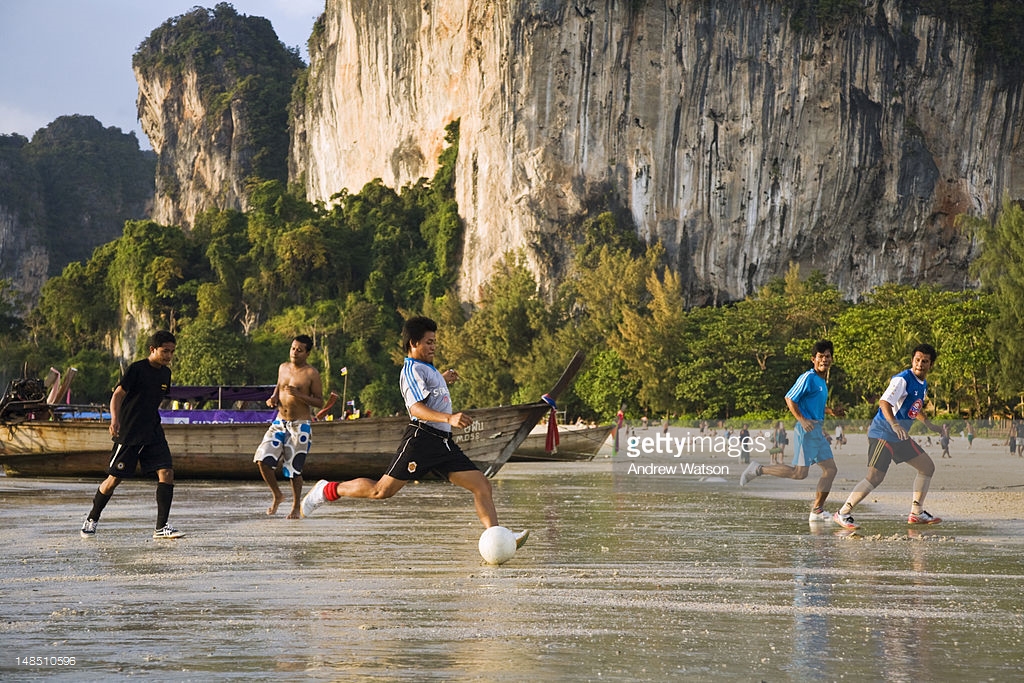 Enough of fighting over Hala Madrid and Barcelona or Ronaldo vs Messi. Rather have some quality time playing football at the beaches of Thailand. The sunset game of beach football there is overwhelming and a good reason to travel Thailand. Obviously not just to play football but to enjoy the game at one of the most pretty beaches in the world.
Beach bars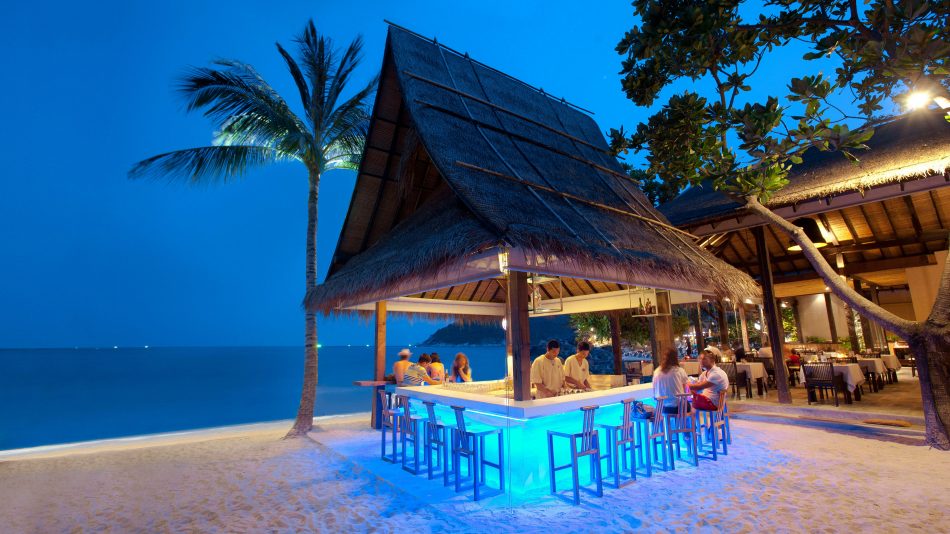 The beaches here are ridiculously astounding and then the bars at the beaches. These bars can make your holiday a thousand times more fun. Enjoy a cocktail, dancing your heart out, making new friends, and living the crazy hipster inside you.
Island Hopping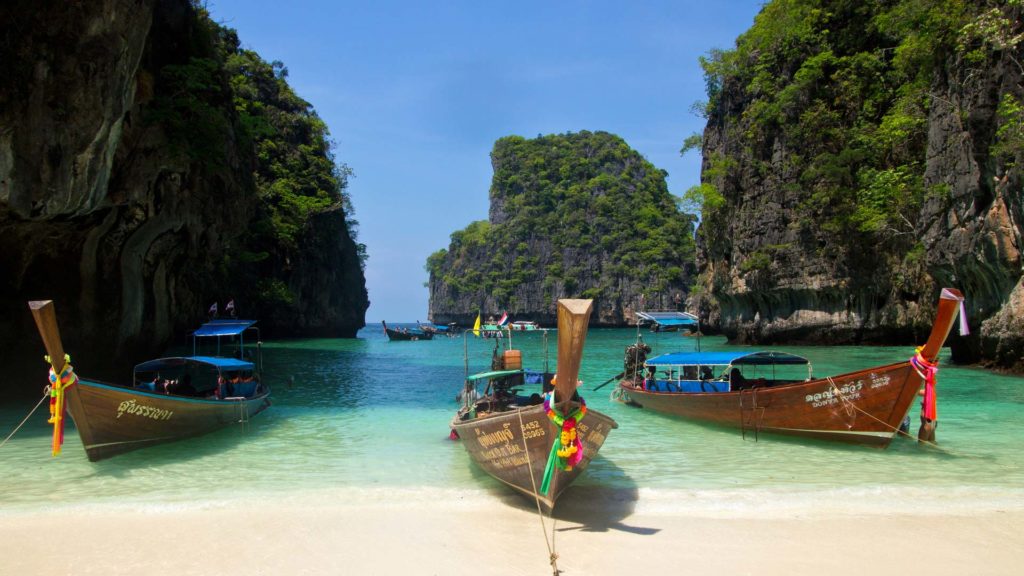 Hopping island is another good reason to travel Thailand. There are many islands in Thailand where you can enjoy the serenity and peace of mind as well as being crazy and adventurous. They have unlimited packages for Island hopping or what we would say leapfrogging. Phuket, Koh Samui, Ko Pha Ngan, Ko Phi Phi, and many other islands are a treat for the tourists.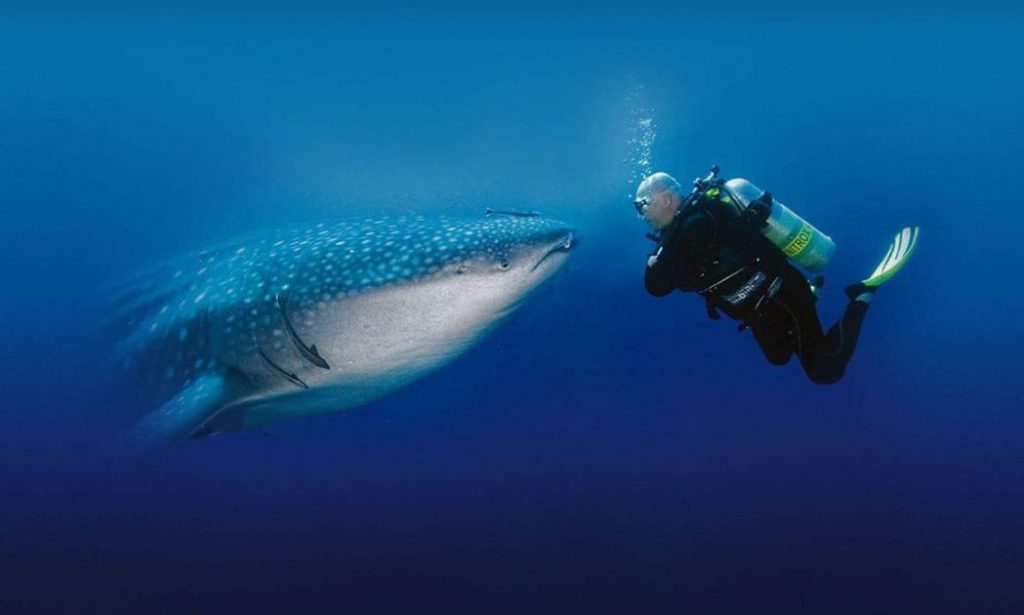 Thailand is a perfect venture for scuba diving. A million of people visit this place every year, especially for beaching and diving. You may take the best dive of your life and the bonus is you could meet whale sharks inside Koh Tao as well.
Nightlife
The nightlife at Thailand is pretty sick and chill. This place is a delight for night-owls who love to enjoy doing the thrill in the dark. You may have all kind of fun, be it riding on your bikes, strolling the city with fellow travelers, being boozed up, dancing in the bars, jazzing, and what not.
Buddhas and Temples
You may find about 40,000 or more Buddhist temples there. And we are pretty sure you'll love to go there too. You have to be a little covered up, take off your shoes, and show a bit of respect, and there you are, looking at some of the most beautiful man-art. You may take a stroll to history and culture visiting those temples. The architecture is beautiful and might leave you in awe.
Festivals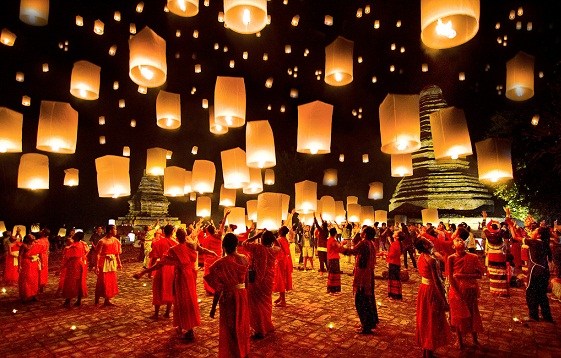 You may witness lots of festivals there. People there are always taking an excuse to celebrate and enjoy festivities. Some of the most popular festivals are Songkran (water fight), Loy Krathong (festival of lights), Vesak, Chinese new year, new year eve, Holi, etc.
Shopping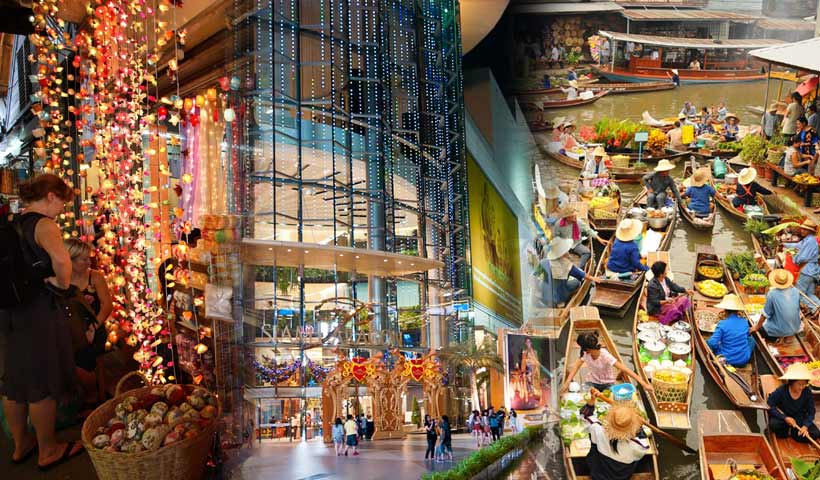 It'd be hard to believe if you say you're a shopaholic and you're not aware of the shopper's paradise – Bangkok. Yes, the capital of Thailand is the dream come true for all the shopping maniacs. And not just the luxury malls, the street markets are not any lesser of the delight when it comes to shopping.
Wildlife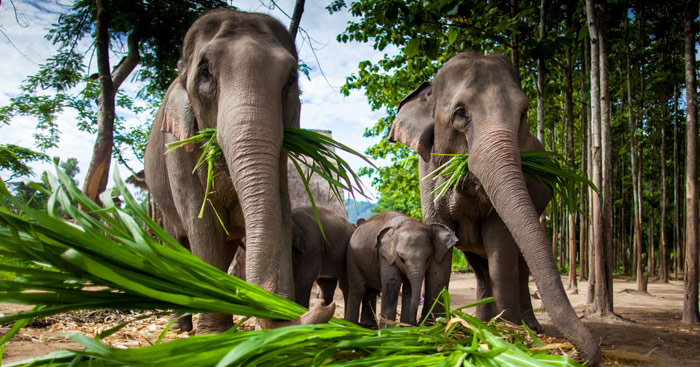 You may have a good time enjoying the wildlife of Thailand. Tigers, bears, elephants, monkeys, and many other animals in the mountains, parks, beaches, and almost everywhere.
Bangkok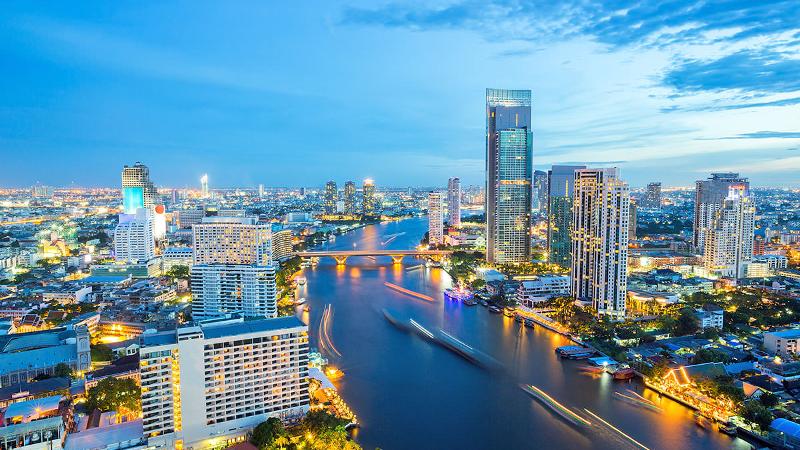 Extravagant luxuries, the crazy nightlives, the most welcoming, Bangkok is the eternal heaven to the tourist all over the world. It is a magnet to a million of travelers. And it won't come as a bragging if we say that the most travelers a city welcome is none other than Bangkok. If you are traveling to Thailand and skipping Bangkok that would be a little hard to believe. The hustles, the chaos, the lights, the busy streets, the food, bars, clubs, hotels, malls, every single thing is a treat that you'll never get enough of.
Food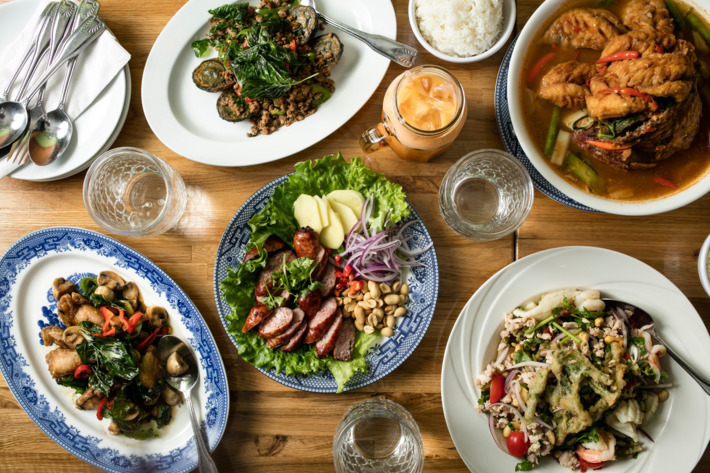 Good news for all the food lovers out there packing their bags to fly Thailand. The deliciousness and diversity of the food here is unparalleled. The food is so good you want to eat it again and again.
Massages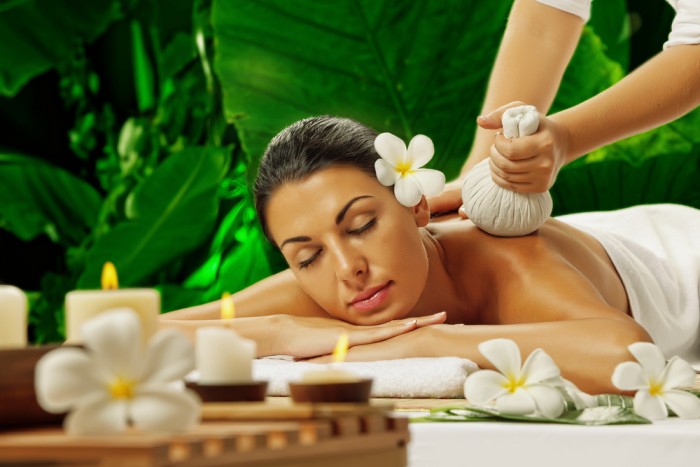 Thailand is quite famous for its cheap massages. You would love taking massages there. They are relaxing and impacts positively on your body. They are so cheap and soothing that you might take 3-4 in a row.
Mangoes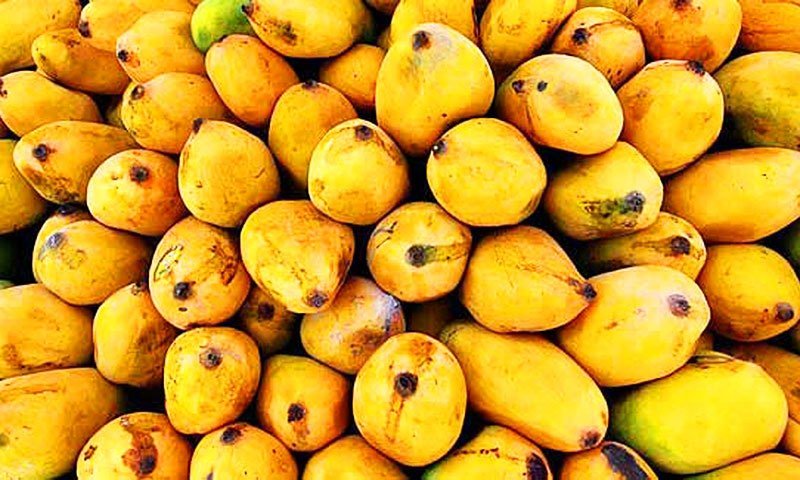 It is said that the Thais have the best juicy-sweet mangoes. The mangoes are another reason to go there and soothes your taste buds with their unapologetically great taste.
Packing list for Thailand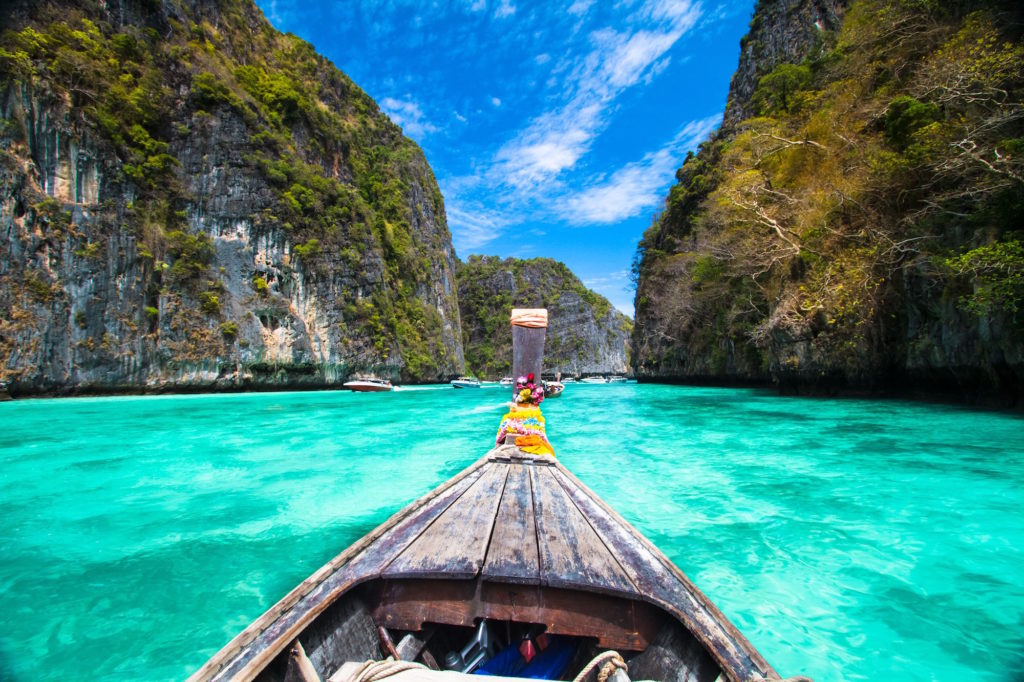 We all get so excited about traveling that we outlook so many important things and regret later. This is to remind you to be smart while packing for your trip to Thailand. We are adding a list of the things that you sheet keep in your backpack when traveling to Thailand.
A backpack for sure!
Passport
Waterproof phones case
Rain jackets
Power adapter
VPN
Travel pillow and sheet
Converter
Slip-on shoes (you have to take off your shoes a lot!!)
Hiking shoes
Sweater
Towel
Sunscreen
Bug spray (obviously to deal with the bugs)
Toilet papers (Yes, you need to carry a few of them with you)
And your clothes (according to the weather you're traveling in) and other accessories (shades, watches, wallet or handbag etc)
Things to keep in mind while traveling to Thailand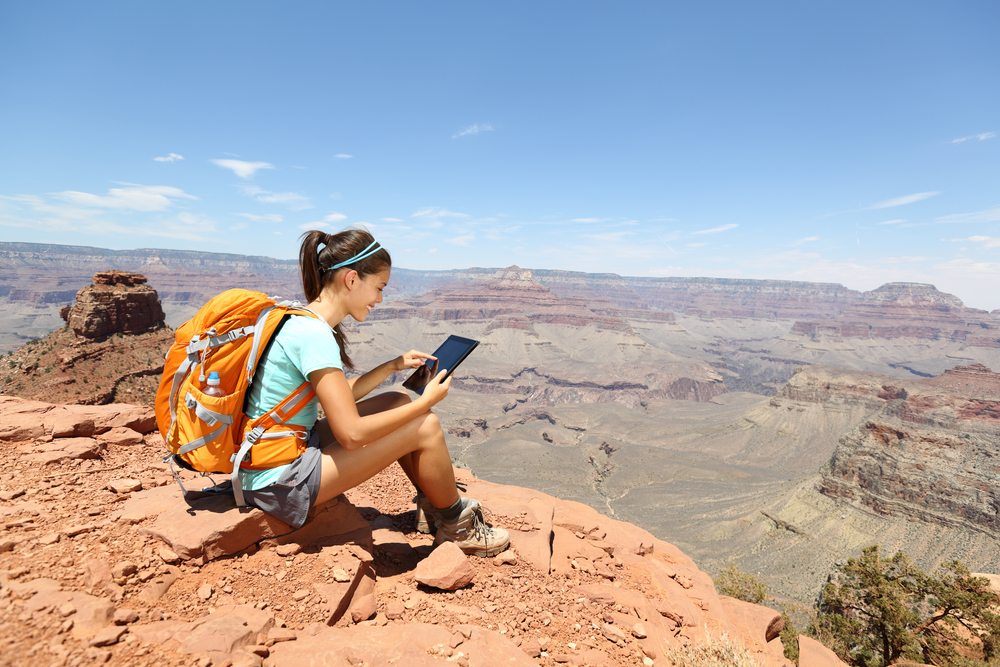 When Thailand is such a fun to travel, there are things that might surprise the first time visitors. Here is a list of a bunch of dos and don'ts when traveling to Thailand. This Thailand tourism guide will help you have more fun and fewer issues.
You have to be respectful of the king and the royal family. The tip is to be humble even with poor.
Before traveling to Thailand, learn a bit about their customs and behave in a certain way there. Some of the tips that we would add are, try to say thank you and please often, bow when you meet someone, do not wear shoes inside the house or the temples, and never touch or pat someone's head as it's considered disrespectful.
There are lots of homeless dogs on the streets of Thailand affected by several diseases. Whether you're a dog person or not, our suggestion is that you should keep your proper distance. It's good if you want to feed them or be kind but don't forget to take care of your hygiene and health.
Beware of scams!! You might encounter overcharging taxi drivers and shopkeepers, pocket-pickers, and the police. Thai police are guilty of lotting the foreigners. You have to be smart to prevent the scams from happening and to deal them if needed.
Prostitution is pretty casual in Thailand. Be safe and protected (Y'all know how!!) You might also come across ladyboys (men in women clothes), the tip is to avoid them as well.
Keep your hands off the bucket drinks. You won't even remember what happened after a drink or two.
There are a lot of accidents happening every day because of the rash driving. Be alert while crossing the roads (streets as well). Use pedestrians to walk and be careful on pedestrians crossing as well.
Take tuk-tuks (reciprocate of taxis) during the days as they are more convenient and taxis at night.
Eat with spoon and use fork to hold and push the food. They will judge you badly if you eat directly with the folk.
Wear decent clothes (knees and elbows covered) while visiting the temples.
Be a little sufficient when choosing the accommodation. Our tip is that you should stay in a five-star hotel. It might cost you a bit more but its worth the money.
If you're well-versed or even slightly familiar with English then you won't have much trouble but still, do learn a few words of Thai. Not just because you're traveling to Thailand. But also because it's good to keep a little learning from every place you visit.
Best places to visit in Thailand
The places you should visit while traveling to Thailand are,
Chiang Mai
Bangkok
Pattaya
Ko Samui
Phi Phi Islands
Similan Islands
Khao Sok National Park
Phuket City
Ao Nang
Hua Hin District
Ko Tao
Ko Phi Phi Don
Patong
Chiang Rai
Doi Inthanon National Park
Khao Lak
Ko Samet
Pai
Krabi
Hat Yai
Surat Thani
Ko Yao Yai
Karon
Ko Mak
Rayong
We are sure this blog will help you significantly while your visit to Thailand. Do not forget to tell us how you enjoyed your trip!