Instagram Tips And Tricks You Weren't Aware Exist!
Click a picture, add cool filters, and Instagram it, the habit of every next person today. Instagram has become an addiction to the youth. What is not that we are Instagramming? From the picture of new shoes to the new dress, our dogs, selfies, groupies, that one picture with our better half, everything is going on Instagram. Looking at the popularity that Instagram has gained within such a short period of time, we have decided to unveil the pretty cool Instagram tips and tricks that we think everybody should know.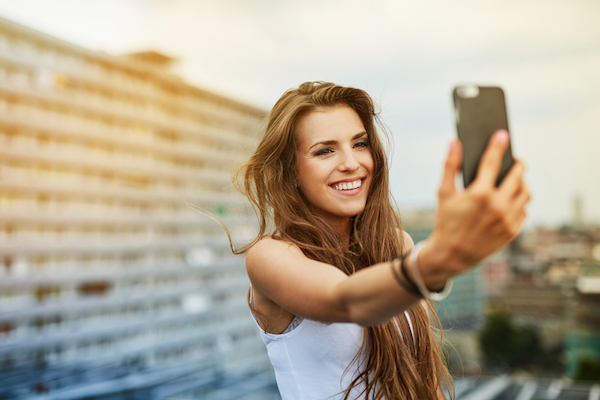 How Does Instagram Work?
Instagram is a photo sharing application that lets you upload your pictures and videos, add filters to them, and enjoy getting the likes and comments. With time, it has also introduced the feature of uploading stories, send snaps to direct messages, and post multiple pictures. It is the favorite social media platform of selfie maniacs who love clicking pictures. But it's not just what it seems to be. It has a lot of features that you might not know. With the growing population of about 4.2 Billion users or more daily posting pictures, its adulation is uncanny.
Instagram Tips And Tricks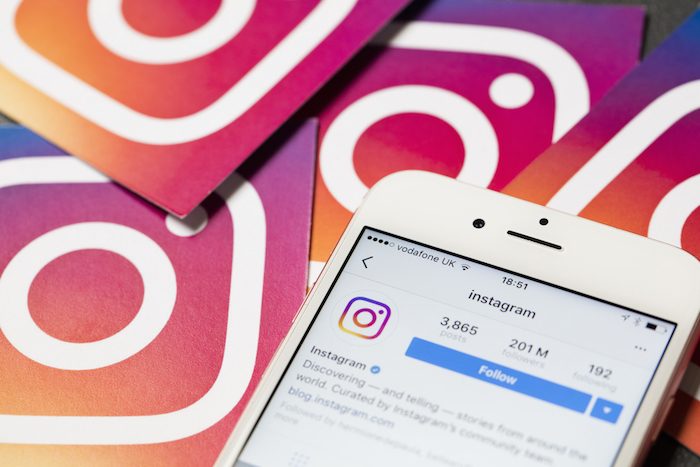 When social media management seems pretty easy, it's not always the case in reality. Same is with Instagram, it's not just selecting a picture, swiping on the filters, adjusting the right one, writing a striking caption, and posting it. There is much more than what comes to your eyes, visiting Increditools.com can be advantageous to get more understanding. And to help you out in how to use Instagram effectively, go through our list of Instagram tips, tricks and strategies to become a better Instagrammer.
Profile picture
Add an attractive picture of yours on your Instagram display. You can do this by simply tapping the "edit profile" bar. This will lead you to a new page where at the top you'll see an option of "change picture". Tap on it, select a pretty picture, adjust filters, and there you go!
Edit bio
Add a one or two line bio that describes your personality the best. You can also add the link to your website there as well. The procedure is the same as changing the profile picture. Go to "edit profile", scroll down, add the bio and a link to your website, and then tap on the check mark showing at the top right of the screen.
View the posts you've liked
Yes, you can view all the posts you have liked so far in your journey on Instagram. This doesn't only help you in looking backing to the time but it also alerts you whether or not some else is using your Instagram without you knowing. You can do this by tapping the vertical ellipsis on the top right of your screen, scroll down, and tap the "Posts you've liked". There you can see all the posts; photos or videos, you have liked.
Add multiple accounts
You can manage multiple accounts on Instagram that means you don't need to download parallel space if you have more than one account on Instagram. You can add and manage up to 5 accounts simultaneously. How to do that? Simply by tapping your username on the top left of the screen, it will drop down the menu with "add account", tap on that and sign in/sign up for another account. You can switch your account by tapping on your name and choosing other from the drop-down menu as well.
Manage your account
Choose whether to keep your profile private or public. Tap the vertical ellipsis button, turn on/off the private account option.
You can also switch your profile to the business account and get features related to business like promotions, insights, and other good features. You can do this by tapping the ellipsis icon, scrolling down, and tapping on "switch to the business profile".
You can also choose if or not to allow the reshare of your posts.
Manage photos of you
you can manage the photos you're tagged in by tapping the ellipsis icon, scrolling down, and selecting "photos of you". There you can either select to add the tags automatically or manually after you allow the photo. Instagram also gives you the option to hide selective photos from your timeline as well. Tap on "hide photos", select the photos you don't want to keep in your profile, and you're done.
Manage comments
Delete comments
You can delete yours as well others' comments on Instagram. If you think your comment is not that cool and you can write a better one, or someone has commented on your posts that is offending you, delete it. You can do this by tapping and holding the comment and then tapping the trash icon that appears on the top right of the screen.
Filter out the comments
You can also manage what you want to allow and what not in your posts' comments. Instead of reading all the comments and deleting them one by one the better option is to turn on the inappropriate comments filter. So that every time you've got the comment with offensive terms it will get deleted on its own. You can do this by tapping the vertical ellipsis icon on your Android phone (gear icon on iOS), choose the comments option, and turn on "hide inappropriate comments". Besides this, you can also activate the keywords filter where you can add the keywords that you don't want in your comments.
Turn off comments
Last but not least, you can turn off comments for a particular photo or post. All you have to do is when you are uploading a picture, swipe down before posting, go to the advanced setting, turn off comments, and you're done. There will be no option of commenting on that post.
Manage your search
How to search
Instagram lets you search not just with name or username but with tags and places as well. But with letting you such good search options, it also saves your searches and keeps them under the recent tag. That means the first name in your recent tag is the person you last searched for, same goes for tags and locations. The suggested users that you see on the top of your search is a bit arduous to understand. As far as we have understood it, the top three suggestion are the ones you have connected the most on Instagram and the rest are the profiles of people that Instagram thinks you'd want to know or look at. However, this list keeps changing and updating time to time.
Hide/Delete search history
If you want to hide any of your search, tap and hold that name, and you'll have a pop-up asking you to whether hide the search or cancel the action. This will hide that name from re-appearing but it will stay in the history. If you want to delete it completely then tap the vertical ellipsis button on your profile, scroll down and select clear history, and tap on either of the option you want to go with.
Make a Post
Post a photo/Video
Take/select a photo/video you want to post > adjust filters, brightness, and edit the picture/video > add the caption, location, tag people, and hit on next. You are done!
Post multiple photos/Videos
You may also publish multiple pictures or videos in a single post. Select the first picture/video > tap on the boxes icon, select remaining photos/videos, adjust filters for each of them, tag people, and post them.
Edit photo
You may only edit the picture without posting it. It's more of a hack than a tip. You can do this by making the post as usual just by turning on the flight mode or turning off the wifi/data. It will fail to add the photo but you have the edit save in your media files, tap on the cross mark and delete the post. You can use this edited photo everywhere else outside the Instagram (even on Instagram if you want to).
Draft the post
You can make the draft of the post to publish later. The tip is to refrain from sharing and canceling the post you've made. It will ask you to save it in the draft post to publish later, tap yes, and your picture is now in your drafts.
Schedule the post
To schedule a post to publish later you have to install a third party app on your phone like Hootsuite, Apphi, or Buffer. Create the post, add caption and filters, tag people, and schedule it for later.
Regram the post
You can regram the old post by using the third-party tool such as HootSuite or Regrann. Just open the post and click the send button to repost it.
Filters
Adjust filters
You can add more than one filter to your picture. You can actually add as many filters as you want. Instagram also lets you adjust the intensity of the filter used.
Rearrange Filters
You can rearrange the filters using the priority factor. That means setting the filter you use the most on your pictures first and other later in the row. You can do this by tapping and moving the filters to left or right.
Delete Filters
You may also delete the filters from your Instagram. Tap and hold the filter you want to remove and tap on "hide" the filter.
Stalk better
View other's activities
Did you know that you can also see what other people are doing on Instagram? Well if you didn't, the great news is you can. The posts they have liked, the comment they give their heart to, accounts they have followed, and much more. You can do this by tapping the heart icon on the navigation bar, swipe the feed from left to right, and there is a whole new feed for you about who's up with what.
Turn on post notification
If you want to stay aware of each and every post of your friend(s) then this tip will help you a lot. Go to the friend's profile, tap on the vertical ellipsis icon on the top right of the screen, and turn on the post notification. Next time, whenever they will post something new you'll get the notification. You can turn off the notification by following the same procedure.
Zoom in
You saw one of your friend's picture and there you spotted a cute little kitten in the background, or a person you're familiar with, or you like the watch your friend's wearing, how to look keenly and clearly into the picture? well, all you need to do is hold and explore the picture with pinching the screen to zoom in/ out that photo/video.
Save the post
You may also save their post in your saved collection just by tapping the ribbon icon below their post.
Download the photos
By installing the third party tool like Video Downloader for Instagram, Image Video downloader or any other tool, you can download the photos/videos of your friends or other people without them knowing. You may also report that picture to your account.
Instagram stories
A clone of Snapchat stories was introduced in Instagram and the users loved this addition. Yes, you can add stories to Instagram that will disappear on their own after completing 24 hours. Now, the thing is how Instagram stories work. It is pretty easy and we are adding step by step guide to explore this feature.
You can either click the picture or shoot the video directly on Instagram or you may also upload them from your gallery.
You are allowed to pick any picture/video from your gallery that is not more than 24 hours old. If you want to add an old picture on your story then the trick is to either screenshot it to new, or crop it, or add a filter and save it in your gallery again so that it is not older then 24 hours anymore.
Add as much as text and stickers you want.
Adjust filters by swiping the picture.
Tag your friends by adding @yourfriendname.
Take a poll (the option is inside the stickers option).
You can go live with your stories.
Upload boomeranged, super-zoomed, and hands-free stories.
Save the story to your gallery.
Check who has watched your story.
Select the audience for your story before uploading one. Tap ellipsis icon on the top of your profile, go to story settings, update the settings.
Keep your favorite story on the top of your profile as a highlight.
Archive your story to look at the views and the pictures in the future.
Instagram has recently added the feature with which you can see if someone has taken a screenshot of your story by adding a star with their name.
Instagram Messages
You can send pictures, videos, posts by other people, and stories, via direct messages on Instagram.
You can send messages to both, your friends and public. The only difference will be the folder that message will land in.
The message you receive from your followers will come directly in the messaged folder. And the messages you receive from people other than your followers or following will come as a request. The chat will only proceed if you accept their request for messages.
You can unsay things with Instagram that means you cannot only delete the message from your account but can also un-send it so that it won't be saved on recipient end as well.
Link Instagram with other social media accounts
You may also link your Instagram to your Facebook and Twitter account. It helps you in finding more people to follow that you know outside of the Instagram. This also helps you in sharing the Instagram post on other platforms just by tapping and selecting that social media platform before making the final post.
Instagram follow
Instagram doesn't only let you follow the people but also hashtags now. Search for the hashtag #Trendmut and follow the hashtag. Next time every post with this hashtag will appear in your feed.
Add tags to your posts so that more and more people will be able to see them. In this way, you can get more Instagram followers to your profile.
Do not forget to follow Trend Mut on Instagram.
Delete/Deactivate Instagram Account
How to delete the Instagram account
Tired of Instagram? Or maybe you have more than one Instagram IDs and want to delete one of them?
We've got you!
Here is how to delete your Instagram account permanently (forever).
You will need to sign in using the web version of Instagram (via mobile or PC) to delete your account permanently.
Go to the Delete Your Account page.
Select an option from the drop-down menu next to Why are you deleting your account?
You will be required to re-enter your password.
Agree to permanently delete your account
Click Permanently delete my account.
How to deactivate the Instagram account
However, if you just want to deactivate your account temporarily then follow these steps
Sign in using the web version
Go to your profile
Go to edit profile
Scroll down and tap/click on deactivate my account
Choose or mention the reason why you want to deactivate your account
Confirm your password
Confirm the deactivation
You are done
Pro Tip: Once you have reactivated your account you cannot deactivate again before 7 days.
These were all the useful Instagram tips and tricks that will help you in exploring this app even better. Use these tips and become an Instagram pro. Share these tips with your friends to get a good image among them for your better understanding of the app. Read about how to use Facebook effectively for your personal account and business marketing.